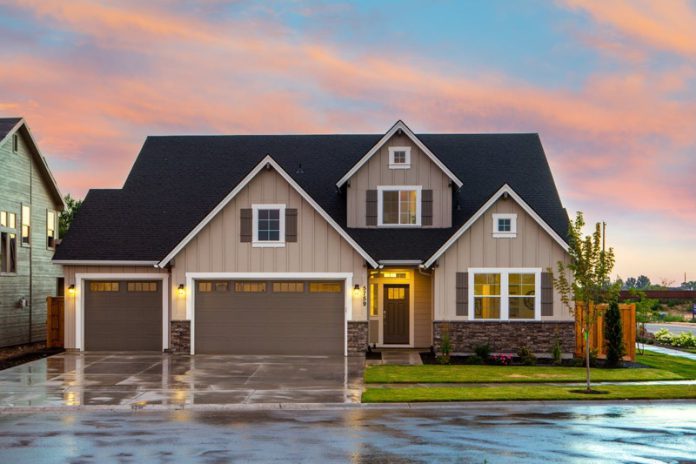 How long has it been since you last organized your garage? Long enough, right? Let's buckle up for a round of garage cleaning and organizing!
Let's face it! Garages are used more as dumping sites for clothes you have grown out of, stuff that you find hard to deal with, empty paint cans, car washing supplies, etc., than as a space to park just your car. No matter how hard you try to shut your eyes to the mess, it will always be there to haunt you and make you feel stressed out. So, before it's too late, take some smart measures to keep your garage clean and organized. It will save you from unnecessary hassle and sky-high expenses that may surface later.
So, are you ready to come to grips with a highly daunting task? Listed below are a few tips that will help you better organize your garage and keep it mess-free for a more extended period.
Clean and secure the garage's entrance
Start with the garage door. A garage door not only keeps the house safe from unexpected break-ins and entries, but it also adds to your home's curb appeal. To get a semblance of things, brush off any loose debris holding on to the door, or wipe it down inch by inch to remove any splotches or stains. You can also buff the hard ones out with your hands.
After cleaning, next comes safety. Garage doors and windows provide burglars with easy access to the inside. A little carelessness may cause you a pretty penny, so be vigilant and upgrade your garage security. So pick up the phone and commission a garage door repair to get your noisy, squeaky, and damaged door serviced and install protective locks. Doing so will also add value and appeal to your house and save your possessions from unfortunate events.
Declutter, donate and toss out unwanted stuff
Tired of garage clutter yet can't help but hoard stuff regardless of their use? Learn to let go of things; otherwise, your garage will turn into a mess soon after you clean it up. When your wardrobe stuff reaches the garage, remember that it is time to say some goodbyes.
If you aren't sure where to start, it is imperative to move with a strategy. For example, begin sorting stuff in categories like frequently used, annually used, never-used to make it easy. Also, start with clearing up the floor so that your car can enjoy more space. Once you have sorted everything, purge through the never-used stuff to find anything you still want to keep. Donate the never-used stuff, which may be useless for you but might spark joy for someone else. Also, toss the irreparable things like a cracked racket that you have been trying to fix. Regular decluttering is instrumental in keeping the garage clean and organized for a long time.
Look for storage ideas that work for you
Garage organizing is all about clever tips that keep the stuff off your way and make it look appealing. Listed below are the do's and don'ts that will benefit you while organizing your garage.
Toss the dated seeds that you kept for gardening a year ago unless you want frequent visits from pests.
Use empty coffee jars to store the hardware and other small items, but wash them up beforehand.
Use cost-effective shelves instead of cabinets for easy access to frequently used things. You can also use wire shelving as it's space-efficient and compliments the space at the same time.
Use cabinets for keeping stuff that needs protection from dust and moisture.
Use a pegboard for lightweight items like hand tools.
Keep heavy items like bicycles off the floor and hang them up on ceiling hooks to protect them from damage.
You can also use the overhead space by hanging stuff like ladders, seasonal sports gear, etc.
Install a workbench
If you are a handyman who likes tinkering with tools, or you have a habit of repairing, building, and maintaining mechanical equipment, a workbench is a must-have. Whether you go for a workbench with pinboard or one with multiple drawers, a workbench will provide you with a solid foundation to work on. It will help in keeping the garage organized and clutter-free. Not only do you have extra storage space to keep your things in one place, but you have a base that will make your work much more manageable. Workbenches come in various designs. You can opt for a wall-mounted-fold-down-model that tucks out of the ways when unused, benches with built-in drawers, or even a simple worktable placed near a pegboard.
Use epoxy floor coating
As a homeowner, you must have heard about epoxy floor coating. Even if you haven't, here's the thing. An epoxy floor coating adheres to your garage floor better than any conventional oil-based paint making it look shiny. It provides the floor with a super high gloss finish that is also mold and waterproof. Don't let your dingy concrete slab bring down the appearance of your organized garage. Get an all-inclusive kit and make your garage floor stain-free and antiskid on a free day with a temperature of 50-80 degrees for proper drying.  It'll be a lot easier to clean every time there's an oil spill.
Adhere to cleaning tips
Like every room of your house, your garage needs regular cleaning too. Adherence to the following tips will help keep your garage clean for an extended period.
If you live in temperate zones, use pesticides to fend off insects that emerge during spring and summer to keep your possessions in the garage safe and sound.
Hose down or wipe off the garage floor regularly.
Treat instant oil and grease spills with kitty litter to prevent them from becoming permanent ugly blotches.
Declutter your garage every season to save yourself from unnecessary work.
Conclusion
A garage is just as important as any other room in your house. Keeping it clean and organized will give you an overall sense of satisfaction and make your home look more organized and appealing. The task may seem daunting, but the outcomes are worth the effort. Chances are you may even start to enjoy doing things outdoors more. The tips mentioned above will help you maximize your cleaning efforts. These tips will not only keep your garage organized, but they will also protect your investments, such as your car. So get your stuff and begin cleaning now.