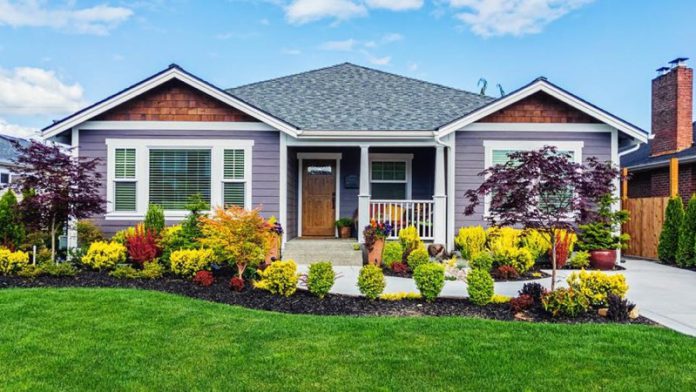 A well-kept garden can help boost the sale of your home. Therefore giving your garden an overhaul is worth it because it is the first thing prospective home buyers notice when viewing the property. It can go a long way in making your property attractive to the right buyers and selling it fast. Try a residential landscape maintenance to help design and maintain your landscape before you sell your home.
Here are some landscaping design tips since you have only a single chance to make your property appealing to prospective buyers.
A well-nurtured lawn
The first thing home viewers will notice when they pull up at the entrance of your property is the lawn. The surrounding landscape of your home should have a unique, lush, and healthy look that draws everyone to the property. Keep up with regular lawn mowing and manicure to maintain it in good condition.
If you don't have a sprinkler system, it doesn't hurt to invest in one to maintain your lawn's elegant look. You can even engage a professional landscaper to create enticing paver designs on the yard portion.
A unique and comfy patio
Whether in your front yard or backyard, a patio is essential to the outdoor space. It provides a place to relax and host dinners and parties, and it can be a place for kids to play. You don't have to create an oversized patio. As long as it is modern, sleek, and comfortable with a functional layout, it will attract the right buyers. If you have an existing patio, you can revamp it to improve its appeal.
Spruced up greenery
As more people gravitate towards healthier living, green environments appeal to many. Every home needs a green landscape with plenty of trees, shrubs, flowers, and green plants that freshen up the atmosphere. Again all these require maintenance. Ensure you pull out the weeds, trim the bushes, prune the trees, and water the plants and flowers. An overgrown landscape can overwhelm your garden, so it is best to regularly prune the trees and bushes.
A breathtaking wooden deck
Real estate agents in VA beach say that many homeowners invest in high-quality wooden decks. Why? Not only do they offer a good return on investment, but they also have various design options bound to elevate a home's curb appeal. You can opt for an open, enclosed, or semi-enclosed deck. Most importantly, ensure that the design fits into the general style of your garden and neighborhood.
Ensure a cohesive exterior look
When designing your landscape, use the architecture of your home as a reference point to ensure a cohesive exterior look. It is advisable to implement solutions that complement your home design. For instance, the garden elements, flowers, and other landscape details should accentuate the appeal of your house to ensure that every aspect is harmonious and balanced.
Implement xeriscaping
Xeriscaping is choosing local plant species that are more suitable to your climate, allowing you to reduce your water consumption while maintaining a lush garden. Instead of exotic species, opt for native and drought-resistant plants that require less water and are easy to maintain.
Summing up
Enhancing your landscape goes a long way in attracting prospective home buyers.