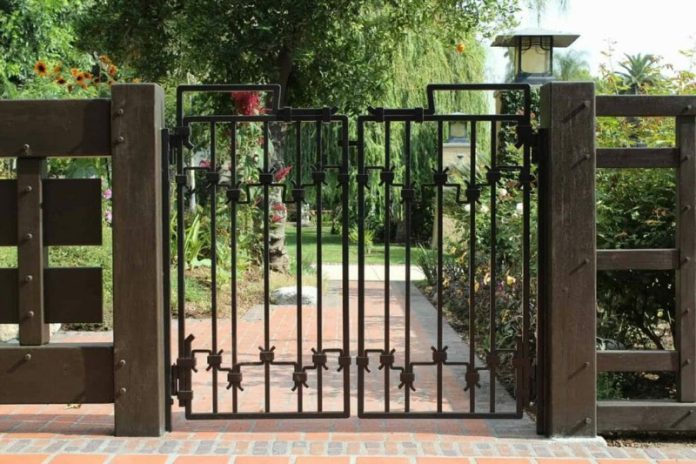 A driveway is one of the most important features every homeowner should consider installing. After all, the first impression does count, so a driveway gate tends to express the personal style of a homeowner. Whether you want to have a driveway for your security or privacy or you just desire to add aesthetic value to your home, it's a good idea to choose a driveway gate. You should remember that this is a huge investment that requires careful planning. This article provides some tips to help you choose the right driveway gate.
Types of materials
There are many suppliers of driveway gates on the market, but you need to choose reputable ones like Gates Scotland. In most cases, driveway gates are usually made up of various materials.
One of these materials is aluminum, which is a great option for modern properties. This is because aluminum gates have clean and minimalist lines. No doubt, these gates are versatile, durable, cost-effective, and maintenance-free. Some aluminum gates have powder coating that provides another layer of durability. These gates are suitable for residential properties that need to enhance aesthetics.
Another material is steel which is sturdy and solid in appearance. Steel gates can be more durable than aluminum, so it makes them harder for someone to break into. But steel can be prone to rust and may corrode quite quickly, so you need to treat it. Most gate suppliers nowadays provide rust-proof options as well as a powder-coated finish to add another layer of durability.
Also, there is timber that gives a natural and rich appearance. Timber gates are usually a good option when you want to have a rural or bush setting. Wood selection is often a crucial factor, so you need to choose the type of wood that can resist warping or rotting.
Lastly, you can choose a gate that is made of wrought iron. This can be ideal for homeowners looking for a more ornate gate. You can find these gates that have modern and traditional designs, and they can be custom-made.
A sliding or swinging gate
Before you choose a driveway gate for your property, you need to figure out how you want the driveway gate to open. In most cases, there are two types of gates, which are a swinging driveway gate and a sliding driveway gate. Swinging gates are considered to be the most popular among many homeowners, though sliding gates also provide several benefits.
A sliding driveway gate can close and open horizontally, uses space effectively and efficiently, can be ideal on inclined driveways, is easy to install on a wide range of surfaces, can be easily opened utilizing a remote control or a keypad, and many more.
On the other hand, a swinging driveway gate can be made to swing in and out depending on the available space. This gate is suitable if you don't have an adequate width on the gate's side to retract. Also, you can use a keypad or a remote to operate this gate.