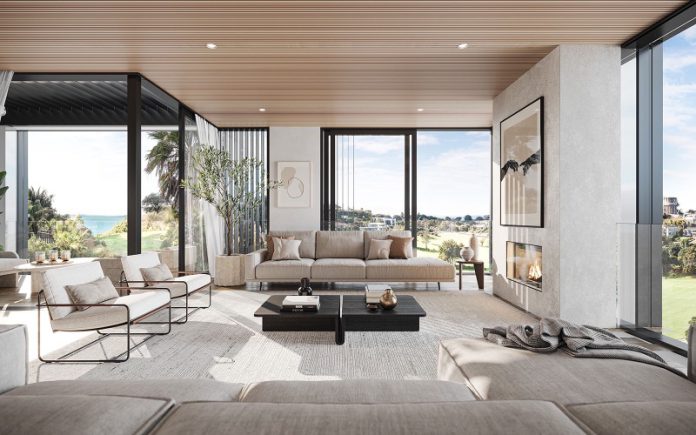 The modern home or ultra-modernist home has become somewhat of a trend in modern real estate, and it is interesting and exciting to look at some of the rationale for this continued interest in modernist living and home design.
What is a modernist home
These homes are designed and based on simplicity, predominantly asymmetrical in shape and nature, and with an extraordinarily little color. The simplicity of modernist home design and style was one of the defining aspects and driving features of this style of real estate, and from the latter part of the last decade, 2012 onwards, we have had a resurgence in this design and home building trend. It is regarded as 21st century' and the fact that its' title is modernism means that it's a style that is always up to date and even perhaps able to change with the times to remain modern.
Furthermore, this style is definitely not only restricted to the build itself but must be seen in the interior and exterior deco. Unusually large and open-plan living spaces are the main trend, but the use of concrete and plain colors have also become defining features of this particular architectural and design style.
From the modern homes in Raleigh, which is one of the most sought-after places to live, to some of the most modern 'big city' homes in the USA, modernist homes are becoming hot property and make for a great investment in real estate. The main positive that is noted is the fact that the properties built in this style never seem to go out of fashion. Below are some additional reasons that modernist homes are trending.
Why these homes are trending
Most would argue that it's the simplicity as aforementioned, modest maintenance, and the genuine sense of calm and serenity that can be achieved with minimalism and modernist principles. These are the main reasons buyers and home builders look to modernist style for their next home. Where concrete is used in abundance, there is no plastering or painting required, and the natural 'bones' of the buildings are allowed to show and become part of the overall aesthetics.
The fact that there is also quite a wide range of design and build aspects that are regarded as modernist also allows for the widest of interpretations, whereby homeowners are able to include bespoke personalization that fits into the modernist definition. Fitting into the current need by consumers for personalized everything, from clothing to cars, and now houses, we all want to be as different as possible, and modernist design and building is the way to achieve this with your home.
The real estate market is in constant flux, and yet there are some ongoing trends in the market, no matter where you are located. One such trend is the movement back towards modernist, more simplistic living arrangements. This includes the home design, the interior use of space with fewer doors, and the demise of the feature wall with no bright colors or patterns on the walls. It is a notable trend to be aware of and whether you are selling or buying a home if it's modernism you want, then be sure to let your real estate team know, and you should easily find what you're looking for.