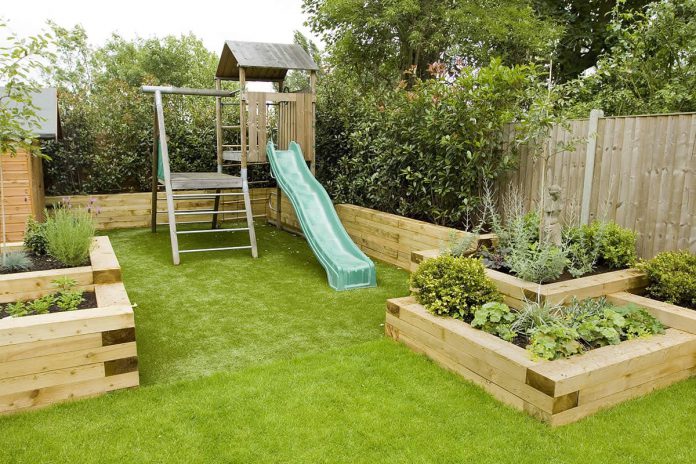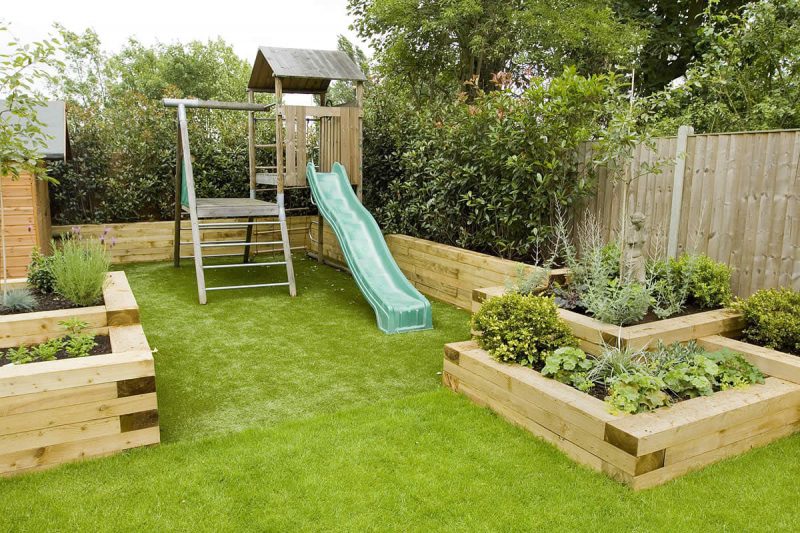 With all the plants, wildlife, and fresh air, gardens are great places for children to learn and play. It is important as a parent, then, to make sure your outdoor space is as kid-friendly as possible. There are a few simple ways to do this – here are eight of them.
1: Buy an Outdoor Playset
One of the easiest ways to get your child interested in soaking up the sunshine is to invest in a playset. While a playset might seem like a small slide and a swing to you, to them, it'll be like their very own outdoor castle!
2: Include More Furniture
Another way to attract your kids to the garden is to place some children's furniture out there. That could include a daybed, a picnic table, or a bean bag.
It's not just furniture for the little ones you'll need, either – purchase an outdoor dining table so that you can sit outside and watch your kid's play more often. Plus, it'll come in handy for evening drinks once the little ones have retired to bed.
3: Choose Your Plants Wisely
Toxic plants are a nuisance at the best of times, but with children, they can be very dangerous. Some common plants to avoid include pokeweed, warning yew, and wolfsbane. Instead, choose non-toxic and non-poisonous plants that you can grow together.
4: Purchase Sports Equipment
If your little one is interested in sports, why not put a football goal, basketball net, or even a trampoline in the garden? It will keep them active while giving them something fun to do by themselves and with friends. Plus, you can pull up some cheap garden chairs and watch them show off their skills!
5: Grow Veggies
Growing vegetables is one of the best uses of a garden. Not only is it sustainable, but it also gives you and your kid something to work toward. Plus, there is nothing quite as satisfying as eating a dinner that you've grown yourself.
6: Build Fences
Making a garden kid-friendly isn't just about making it fun – safety must also be a priority. If you have a pond or neighbours with animals you don't know, you should put up fences to protect your child. This is especially important where water is concerned, as drowning is one of the leading causes of death in children.
7: Create a Fairy Garden
Give your kid a magical childhood by creating a fairy garden. It doesn't have to include the entire outdoor space – a corner of the garden filled with twinkly lights, stepping stones, and fairy statues is enough to ignite your child's imagination.
8: Attract Wildlife
Attracting wildlife is the perfect way to teach your kid about nature. A couple of ways to do this include putting up a birdhouse, getting a pond, and planting bug-friendly plants. You could even start a sketchbook together documenting all the interesting creatures you see flying, crawling, and hopping into your garden!
By creating a kid-friendly garden, your little one will grow up with tons of fun memories surrounded by nature.
Rely on Apopka garden and tree care services. This will help you and make it easier for you to have a garden kid-friendly that your kids will love.