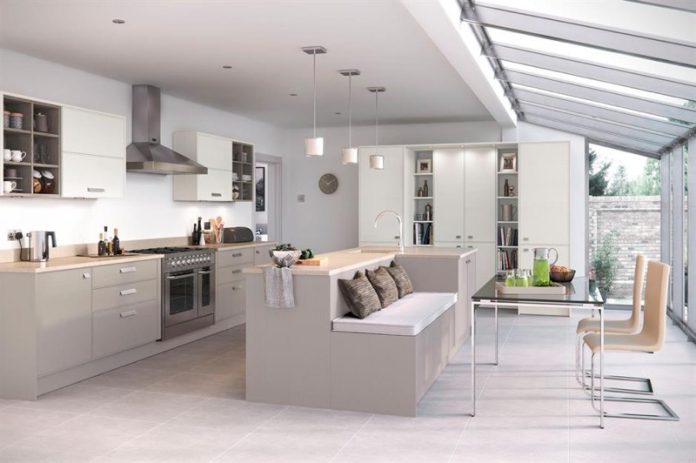 Buying an affordable home that suits all the many needs of your household can seem nearly impossible in today's retail market. One option that has become popular among homeowners is purchasing an old, and affordable, home and renovating it to their liking. There are a variety of different factors that should be considered before pursuing this type of project. Although an old home that needs to be renovated can seem like it could be a gamble on your bank account and real estate future, it can also be a valuable and rewarding investment. You should expect an older and affordable home to have some areas that will require renovations that could be pretty pricey, the experience will enable you to customize this older home and personalize it in all the ways you wouldn't be able to otherwise if you purchased a modern house. Although renovating an older home is naturally associated with painstaking and time-consuming work and high expenses, it's an investment that is definitely worth serious consideration. Though before you begin to seriously contemplate whether or not purchasing an older home to renovate is the suitable option for you and your household, there are crucial factors you need to take into account to help you make an educated decision.
Find out how pursuing home renovations on an older home can be advantageous to you while also retaining some of the drawbacks that can also deter some homeowners.
Advantages of owning an older home
Older homes can often be more solidly built than modern houses. With secure flooring and thick walls, there is usually no need for complete reconstruction and only necessary to update the plumbing and electrical systems.
Upon getting an older home, you will find that it has unique features that are often not found or built into modern and contemporary houses. You will find stylish and timeless light fixtures in different rooms, stunning and solid hardwood floors, and beautiful mouldings that you won't be able to find anywhere else. Of course, these characteristics that you find compelling in the home can easily be salvaged during your renovations so you can combine evocative features with contemporary ones for a unique home interior.
Older homes are generally more affordable than contemporary and modern homes. And by doing long-term renovations, such as floor replacements and kitchen remodelling, you will be able to save thousands of dollars while adding value to your home. If you ever think you may sell your older home at some point in the future, these costly renovations will turn out to be well worth it in the future.
Disadvantages of purchasing an old home
Unfortunately, doing home renovations on an older home can be extremely pricey. A number of features and crucial fixtures in the home might need to be replaced or repaired, including the flooring, foundation, roofing, electrical, plumbing, and insulation, which can all begin to accumulate into a higher cost than you anticipated.
Complete renovations are a time-consuming process that can be even lengthier when the home you're renovating is an older one. Due to the additions that will be needed, the renovations that will have to be tended to, and any other expenditures, fixing up an old home is expected to take an allotted amount of time you should prepare for.
Toxic materials are more likely to be found in older homes than in modern houses. Materials, such as asbestos and lead, are nearly impossible to see with the naked eye and they will subtly deteriorate your health without you even knowing. Because of these potential dangers that can impact your health, it is typically recommended by home renovation experts to hire a professional to inspect your older home, test for hazardous materials, and subsequently remove the materials to induce the safety of the household.
Considerations
There are many considerations you need to factor into your decision to renovate an old home. One of the considerations is the expense of the whole project and how it compares to your proposed budget. You will need to add up every estimated cost, even the potential costs you might not be anticipating, to see how it aligns with your renovation budget. You will also need to consider the entire timeline of the remodelling project and how it could impact your living situation. You will need to make living arrangements if necessary and grasp an accurate timeline by asking your contractor about the estimated timeline.
You will also want to acquire a reliable contractor on your team and hire one that has the background, accreditations, and accuracy. Get referrals from family and friends, and be sure to hire someone that will keep you in the loop. Contact your local renovation company within your area for more information about home renovations.