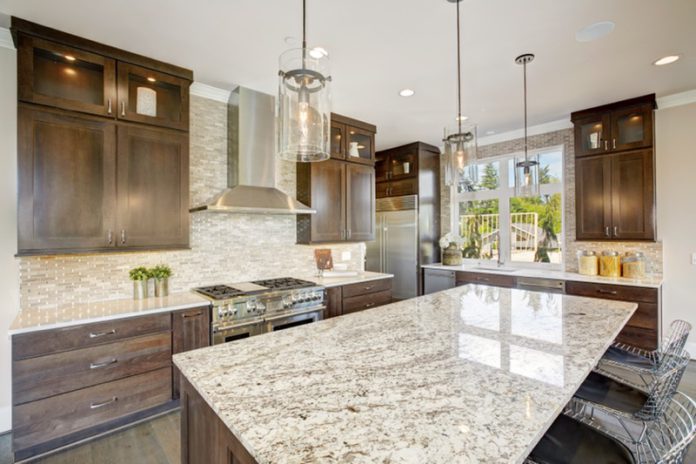 Changing the countertops in your kitchen will give it a whole new look. It doesn't have to be expensive if you're willing to put in the effort and have the right tools. Nevertheless, there are ways you can save some money when revamping your kitchen countertops.
Here are some tips to help you:
1. Buy Local Materials
One of the measures you should consider is buying local products. Some people prefer importing countertop materials because they believe they're of greater quality. This might also be the assumption of several other homeowners. However, local firms like Weaver Stone Company or others within your area may be offering products of the same quality.
When purchasing countertops from abroad, you'll have to pay for shipping. Some materials like granite are heavy and bulky, so their shipping costs can be expensive. Hence, costs associated with importing your countertops from abroad could be higher than expected.
Therefore, the total price may still be higher than what you could have paid locally, even if the seller charged you delivery fees. In some cases, it's also possible that some merchants won't charge you for transport, especially if you're getting a bulk order.
2. Choose The Material Carefully
There are many countertop materials available today in the market. However, each of them is priced differently. For instance, granite, marble, and lava stone are eye-catching. But they're more expensive than tiles, cultured marble, or butcher block. Therefore, before purchasing any material, conduct extensive research.
You can find out more info on countertops by searching online or asking your family or friends to recommend those of great quality yet affordable. You can also seek advice from a local countertop contractor or dealer regarding the materials.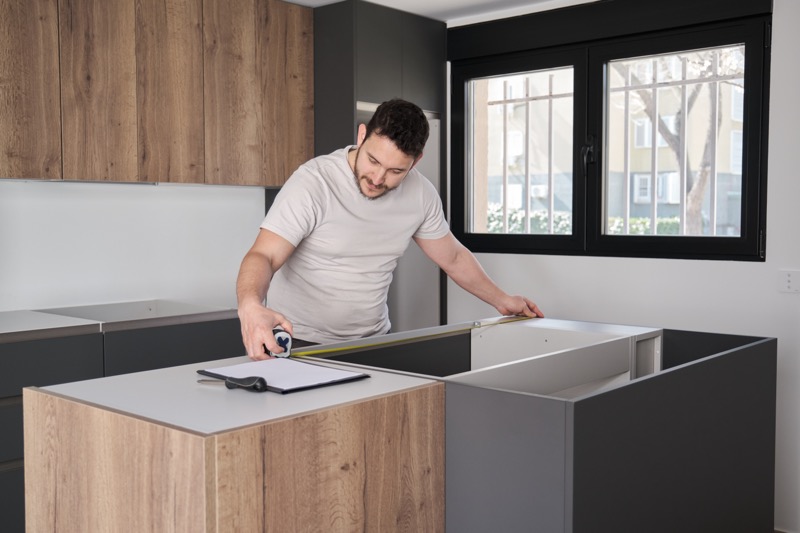 3. Shop Around
After identifying a less expensive countertop material to buy for your kitchen, you could save even more by comparing the prices of different sellers. This way, it's easier to find a more affordable dealer. Identify at least three merchants and ask for a quote. Alternatively, you can also visit several local stores to compare prices.
While shopping around, you can look for promotions that offer incredible discounts. For example, you can look for merchants who are selling some remnant pieces that were left from previous orders or projects. These could be available at a lower price.
4. Stick To Your Budget
It's not necessary to renovate the rest of your kitchen once you replace your countertops. Doing so can have a considerable impact on the overall cost of the project. If you must, look for more pocket-friendly ways to revamp other kitchen parts.
For instance, you can give the cabinetry a fresh coat of paint instead of doing a complete makeover. Also, rather than buying new appliances, try to fix the broken ones. If you'd like to paint your kitchen anew, do the job yourself instead of hiring a professional.
If there are other ways you can save money on your kitchen renovation, you should consider them to avoid spending more than your allocated budget.
5. Do The Installations Yourself
Instead of getting a professional to install your new countertops, you can do the job yourself. A do-it-yourself (DIY) project could save you money over hiring an expert. But make sure you do a good job of the installation so you don't have to do it again, which can cost you more.
Find tutorials online on installing new countertops to ensure this. You could also ask a professional to provide instructions. Moreover, instead of buying the tools you need for the DIY project, consider renting them. If you need assistance, you can ask your family members or friends to help you out. This way, you could cut the cost of labor significantly.
6. Compare Prices
A DIY countertop installation project can be cheaper but requires a considerable amount of your time. Therefore, if you have a busy schedule, there may be little or no time for you to complete the desired project. In this case, hiring an affordable countertop installation expert would be better.
To find one, ask at least three professionals to each send you an estimate of what your entire project might cost. Compare the prices to identify which one is more affordable.
Final Thoughts
You could save a significant amount of money on new kitchen countertops. As you've learned in this article, you need to source your products locally, look for affordable countertop materials, and compare the prices of different sellers.
Other measures that can help you save more: keeping the existing kitchen features, installing the materials yourself, and hiring an affordable countertop installation expert.