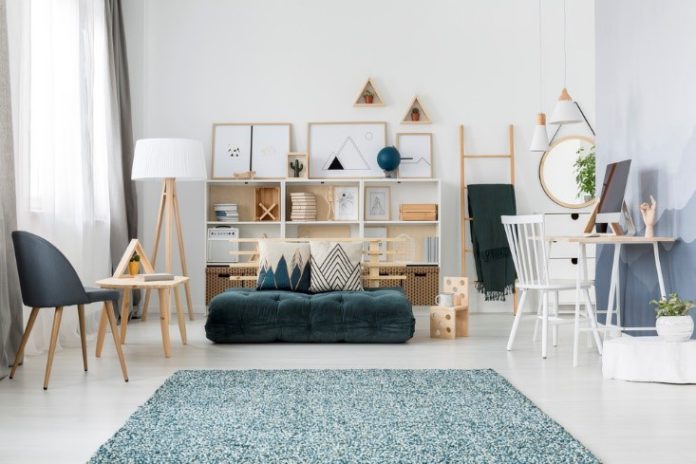 You love your home, but it could use a little updating. You have great taste and your favorite things are in good condition, so don't feel like you have to replace everything. Instead, use these low-cost ways to give your home an upgrade without breaking the bank. If you aren't a DIY lover you can always have a professional assist with tasks such as heater installation.
Start With the Place Guests Will See Most
If you're looking to update your home on a budget, the bathroom is where you should start. Why? Because it's one of the most important rooms in your house and yet also one of the most expensive to update. It gets more wear and tear than any other room because it's used so often for bathing, brushing teeth, storing toiletries and we haven't even mentioned all that splashing going on!
Add Lighting Fixtures
Lighting fixtures are an excellent way to update the decor of your home. This is especially true if you're on a budget and can't afford to redo all of the walls or floors in your house. Lighting can be used to create a mood, highlight certain areas of a room, and illuminate a room, and that's just scratching the surface.
Here are some other ways lighting fixtures can help you update your home:
Add some drama by adding chandeliers or pendant lights over tables in the dining area. These types of lighting fixtures will create interest but also allow for conversation among guests because they're not too high up and won't block out everyone else at the table when they're talking with one another.
Create ambiance with sconces on either side of mirrors or maybe even above them so that when you look at yourself in them before getting ready each morning or going out for dinner at night, whatever lighting effect those sconces provide will always be present for added comfort and style.
Swap Out Countertops
If you want to freshen up your kitchen, swapping out your countertops is a great way to do so. Countertops can be made from many different materials and can be customised in nearly any style, color or pattern that you desire.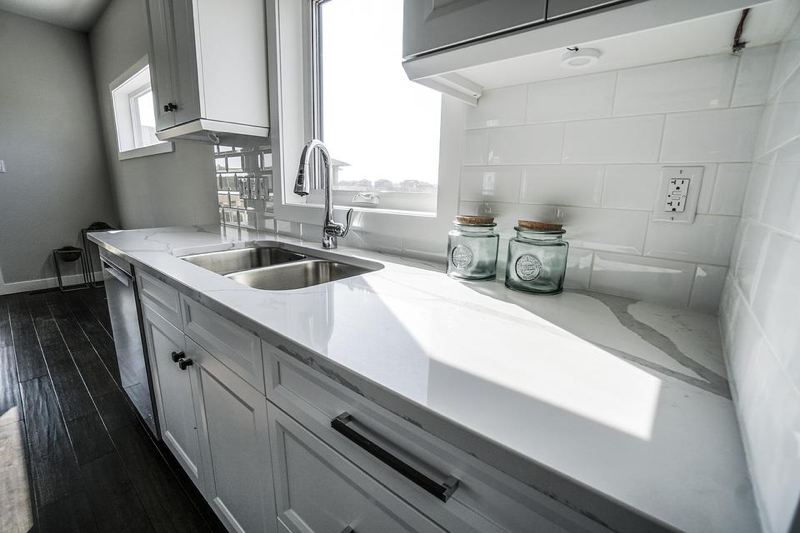 Replace Outdated Appliances and Heating
Replacing outdated appliances is an easy way to update your home. Replacing all the appliances in your kitchen can give it a whole new look, and will also save you money on energy bills.
Replacing your old stove with a new one can be pricey, but if you're having trouble finding good deals on used ones and want something modern, it's worth it. You may also want to think about replacing other items like fridges and dishwashers, since they'll probably be older than what you have now as well.
Retile or carpet your Floors
Tiles is a durable and affordable choice for updating your home. It's easy to clean and maintain, so you won't have to worry about expensive replacements or costly repairs in the future. You can choose from a variety of tiles in different colors, patterns, textures and sizes to create unique designs throughout your home.
Tiles can be used in kitchens and bathrooms alike. It has long been considered one of the best options for these rooms because it's easy to clean up splashes or spills before they become stains. By using tiles instead of wall-to-wall carpeting or vinyl flooring, you will save money on cleaning costs while increasing the value of your property.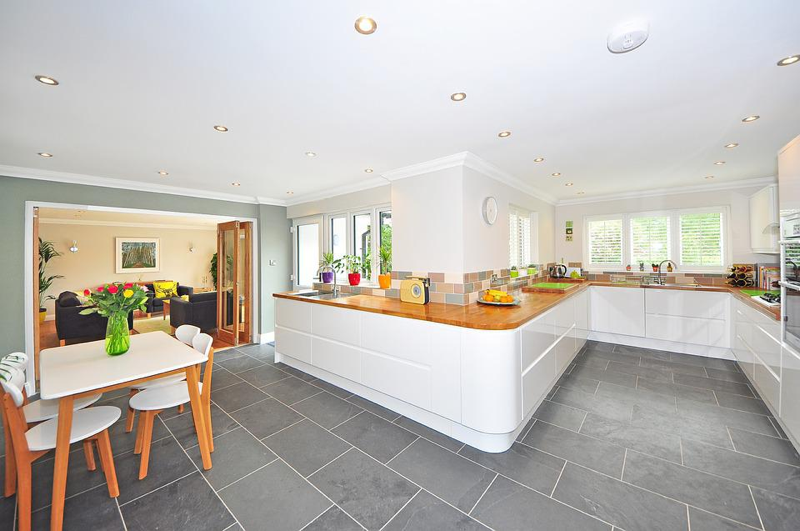 Install Built-Ins or Storage Benches
Built-ins are a great way to add storage to a room, and they're also an excellent way to make existing furniture more functional. If you're looking for extra counter space, built-ins can help out there as well. Built-ins can also add seating or extra storage all without taking up any additional floor space.
Conclusion
Once you have made the decision to update your home, it's time to get started. There are so many ways to give your home a new look without having to spend a lot of money. We hope this article has given you some ideas about how best to do that.