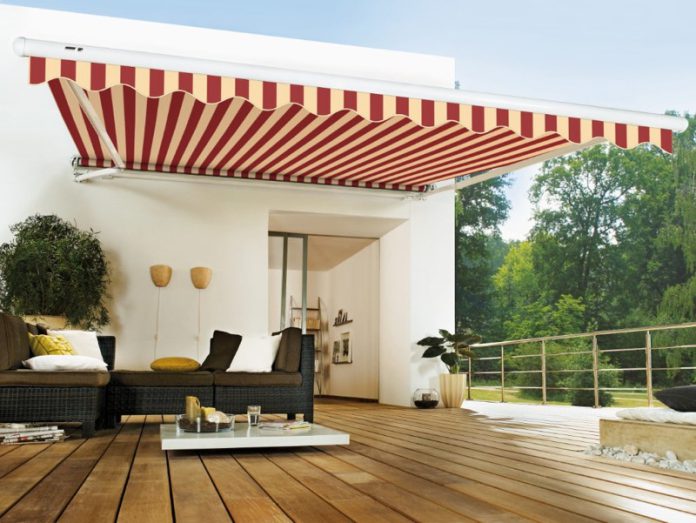 Have you been thinking about buying an awning lately? This is becoming a popular addition to modern gardens as families are embracing outdoor living. In particular, an awning can deliver shade on hot days, as well as a place for shelter when it is raining. They are often combined with a patio or sitting area to create a wonderful retreat for warmer months of the year.
But, you may discover when you are shopping that there are different types of awnings available. So, what one should you choose? Let's take a look at three popular types of awnings and what they can offer you.
A Retractable Awning
Awnings are great during the summertime when you want some shade. Even in the autumn, you can still enjoy sitting outside even if there is some rain. The awning is going to offer you shelter so that you can relax in the garden. But, there are going to be some months of the year where you are not going to want to be outside. This is where a retractable awning is going to work best.
A retractable awning is a very popular type since it can be out during the summer and retracted in for the winter months. This makes a functional addition to your outdoor space in the UK, where the weather changes quickly. For example, Smart Blinds offers automated awnings that can be retracted at the touch of a button. You can view awnings for home and businesses on the link. The automation in this type of awning makes things simple. There is no manual work involved. It can work with remote control or voice control, as well as your smartphone. This will depend on the type of awning you decide to choose.
A Fixed Awning
Would you like to have your awning up all year round? This might be preferable if you live in a warmer part of the country and wish to spend a lot of time outdoors. A fixed awning is often going to be securely attached to a wall. This is going to provide the shelter you are looking for and works best over a patio. There can be support poles so that it is safe and secure for the whole family.
A fixed awning has the advantage of staying up all the time and meaning you do not have to retract it. In addition, they are normally made from strong and durable materials. But, the downside is that you will have to clean the awning on a regular basis and watch to make sure that it is safe after bad weather.
A Freestanding Awning
Last but not least, you have a freestanding awning. Just as the name suggests, this is going to be a design that does not attach to a wall or area of your home. Instead, it can be positioned anywhere that you want to create shelter.
A freestanding awning might be a good solution for someone that has a sitting area away from their home. It gives you the freedom to position the awning anywhere you want to. But, something to be aware of is that it might not offer as much shelter from the sun. In addition, you will have to be careful during bad weather and choose an awning that is strong enough for the area you live in.
How to Choose the Right Type of Awning
There is no doubt that all three of these awnings offer something great. So, how you are supposed to choose one? Well, you need to consider what you like and your needs. For example, do you want to walk out onto your patio and immediately receive shade and shelter? Then, you are going to be better with a retractable or fixed awning. Alternatively, would you like to create a sitting area in the middle of your garden? Then, a freestanding awning is going to be perfect.
Something else you have to consider living in the UK is the weather. There are some areas that are warmer than others. This might mean you are looking for a fixed awning. But, in other places, the weather can change quickly. You may be better with a retractable awning that you can put away during the winter or when it is not in use. This can preserve your investment and it can last longer. Plus, the automation means that it is so simple to retract the awning whenever you like.