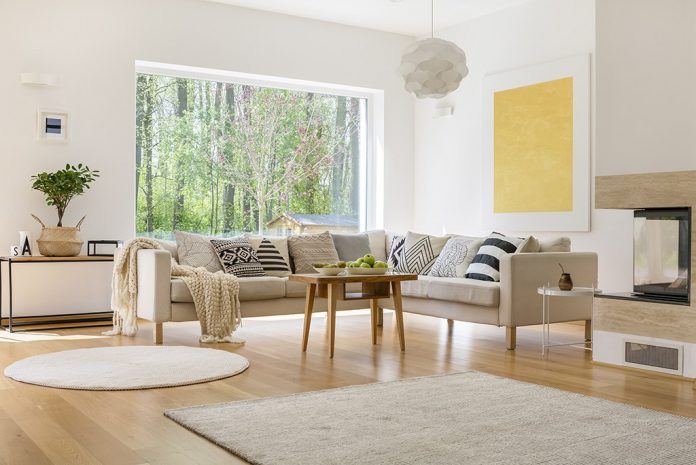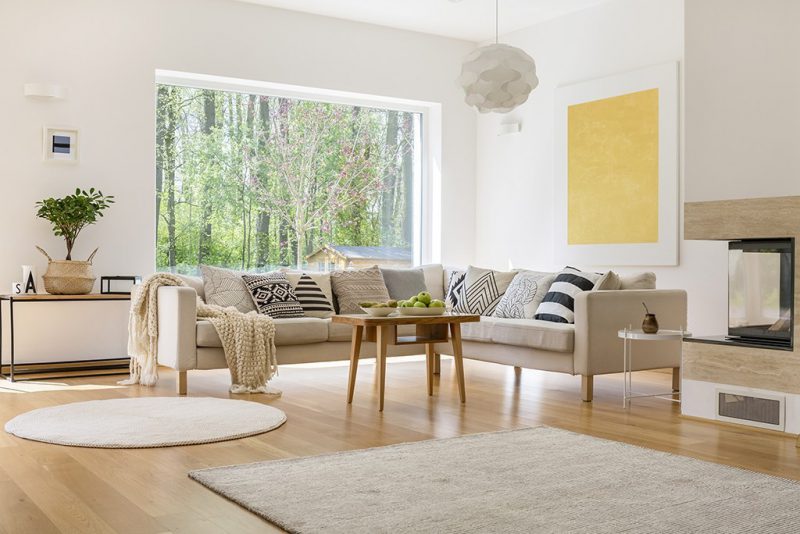 Do you wish that you could have a home that fits your unique style? Are you looking for ways to manage your mood at home as a way to shape how you see the world? In truth, your home's look and flow can affect the way you feel about everything. With these tips for your home and garden, you can discover the latest trends and make a plan that suits you best.
Modern Home Improvements
Right now, people are wondering how they can get the most out of each area of their homes. And with people spending so much more time there, they're dreaming about the various home improvements they can make. Instead of having a home office tucked into a corner of the kitchen or living room, for example, you may want to convert a guest or spare room into a full-time work-from-home area.
After decades of creating increasingly open rooms, design experts are starting to come around to the advantages of separate spaces and privacy. Of course, a need to distinguish activities in the home doesn't mean you have to put up a bunch of walls where you once had an open floorplan. Instead, think about ways to designate different functions for a large living room or great room. Curtains are an excellent way to encourage privacy when you need it, and openness when you don't. Select a bold color or design and install a track from the ceiling. This layout can transform your living room into a home theater, ensuring that you have an easy way to get to the kitchen for a snack. In addition, many homeowners are devising a new outdoor space for relaxation and entertainment to keep gatherings safe and healthy.
If you are trying to stick to a budget, you should know that there are still many things you can do to make your home more comfortable. The latest trends encourage you to envision your existing furnishings in a new way. Try rearranging the furniture in your bedroom or living room for an instant refresh. For low-expense improvements, you can add a fresh paint color with tips from HGTV Magazine. Homeowners who want to increase their living space without a lot of expense should know that a new deck or patio is much more affordable than other types of home additions.
Colors You'll Love for Every Room
Blue and green are certainly taking over the decade as the go-to color preferences, and you can select almost any hue or shade that you like. These colors are usually associated with calmness, which is definitely something people need when they spend time at home. Currently, colors like red or yellow serve as supporting actors in a broader palette. However, these can make you feel anxious when put in the wrong places, so choose them with care.
The strength of the color depends on your goal for the space. Are you hoping to use a royal blue or kelly green as an accent in a room with more muted tones? Go big. Otherwise, browse online or pay a visit to the paint store and let your heart guide you. Lighter shades work better in bedrooms and bathrooms. But, for the kitchen or living room, you can use bright or deep hues to help energize you for the day ahead.
You may be very surprised to learn that wallpaper is coming back in a big way as well. Decades ago, designers started to shun wallpaper for its ability to make a room look old overnight. Today's options are much better. Peel and stick wallpaper is far easier to remove, which means you can change your designs almost as easily as you change paint color. Floral patterns are popular right now, as well as striking contrasts like thick striping in cream and seafoam green. When you need more ideas, you can check out the latest issue of HGTV Magazine.
If you're still thinking about adding an accent wall, keep in mind that the trend may be coming to an end. Accent walls gave homeowners an easy way to create a focal point for a room, since all you need is a striking paint color. Right now, trends are becoming so overstated that the accent wall starts to feel a little excessive. Instead, keep it simple on the walls, and let your furniture stand for itself.
Trending Furniture Choices
Over the past year, the dramatic changes to life as we know it have also altered people's preferences. Right now, comfort is in. Designers are backing off of the idea that a space must look like everyone else's with the same simplicity. Instead, you may prefer to focus on what you already have. Upcycling and vintage furniture are highly sought-after right now.
Do you have a family heirloom Chesterfield sofa from the 1950s or later? You can bring a lot of personality and uniqueness to your space by giving it a new lease on life, as well as saving a lovely piece from the landfill. Research local upholstery professionals in your area. Or, if you feel particularly handy and you have an eye for textiles, give it a try as a personal project.
When you are looking for new pieces, keep in mind that the sky is the limit in style and appearance. Trends are leaning toward maximalism this year, so you can't go wrong with something big and bold. Consider a sculptural sectional sofa that offers a plush, luscious place to sit with family or relax with a good book. In the bedroom, you may prefer options that make the space feel extra cozy. Warm colors, a muted palette, and soft furnishings all create the sense you are burrowing in for a comfortable rest.
For the rest of the home, don't hesitate to choose contrasting patterns and colors. Matching furniture sets are an artifact of the 2010s. Instead, select a color palette and start shopping for pieces that feel like they belong together. Like a group of friends, you want each piece of furniture to stand out in its own special way. Feel free to add tables or cabinetry in bright colors, especially green or blue.
Designing a home that makes you happier doesn't have to be difficult or expensive. By taking advantage of these tips, you will have plenty of ideas to help you get started on your home makeover.