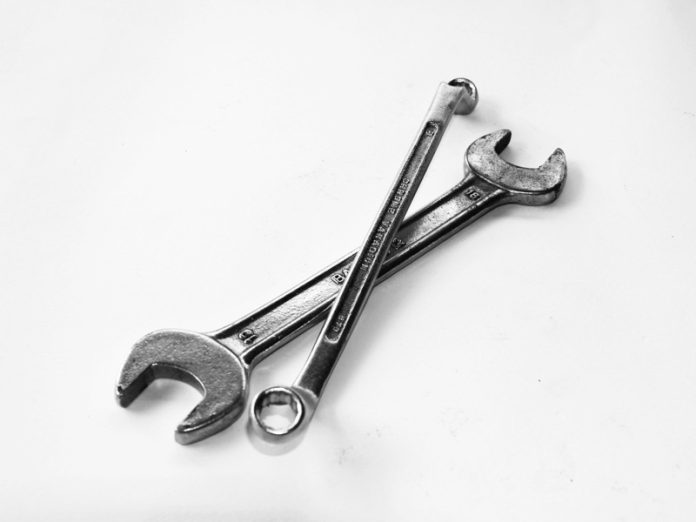 If you're in the market for an HVAC system, you may wonder when to hire an HVAC company. It's vital to find a contractor that has the proper training and experience to get the job done right, without making any costly mistakes. You may not know how to spot a professional from an amateur, though. Here are some things to look for in a heating, ventilation, and air conditioning company.
License
Before you hire a heating, ventilation, and air conditioning company, make sure to check their credentials. You should ask for their license, accreditation, and references. Click here for access to an online tool that will help you determine if a company is licensed by the state of Colorado. Check if they have positive reviews from past clients and ask them for references. Once you've vetted their credentials and their reviews, contact them for an appointment.
To become licensed, heating, ventilation, and air conditioning contractors must complete and pass a trade exam. Often, it includes a business management test. Other qualifications include submitting a background check, proving education and financial stability, and understanding various laws.
You should also ensure the heating, ventilation, and air conditioning company has the proper insurance coverage. In addition to having a license, an HVAC company must be covered by liability and worker's compensation insurance.
HVAC certification requires extensive training and practice. Heating, ventilation, and air conditioning certifications cover the technical skills, installation, and maintenance of heating, ventilation, and air conditioning systems. Business law, employment regulations, and insurance are also covered.
Heating, ventilation, and air conditioning contractors who are certified are prepared to handle any challenges that arise in their field. The certification also demonstrates a business's commitment to excellence in its field. In fact, many heating, ventilation, and air conditioning contractors are certified.
Experience
Before choosing a heating, ventilation, and air conditioning company, you need to find out the experience of other homeowners. Ask for recommendations from people you trust and read online reviews. You can also ask neighbors if they have hired a heating, ventilation, and air conditioning contractor in the past. Check whether the company has a good reputation in the community and if they have been able to resolve disputes.
Ensure that the company you choose has the necessary credentials and experience. Check their website and social media profiles to see what previous customers think. Make sure that they use insured employees – you don't want to end up paying medical bills for someone you didn't hire.
Also, make sure the company has workers' compensation insurance. This is important because independent contractors may not have workers' compensation insurance and you could be liable for medical bills and lost wages.
If you're hiring an unlicensed technician, make sure to check that they have the proper licensing and insurance. Otherwise, you could end up with a costly repair bill. It's not worth it to risk your property.
Make sure the contractor has insurance and liability insurance. You want your material expenses covered and your project completed on time. If your contractor doesn't have this insurance, you should consider hiring another one. If they don't, you may want to consider hiring another company instead.
And if you do find someone with excellent references, make sure to sign a contract with them. That way, you won't have to worry about the quality of their work.
Before hiring a company, get at least three estimates. Ask each company for a quote and compare them. Ask each company why they recommend certain brands of equipment or solutions. And always ask them to explain why.
You don't want to be left with a faulty HVAC system. Make sure to ask them if they can recommend other products or services that will save you money. If they won't tell you, don't hire them.
Insurance
Whether you're looking for an air conditioning repairman or an HVAC service company, you should check into their insurance policies. These policies cover anything from liability to workers' compensation. Liability insurance can protect you in many ways, including covering medical bills and lost wages. It also covers property damage or ongoing medical expenses. Having a good HVAC contractor's insurance policy is a must for any business.
First and foremost, consider their insurance policy. Most business owner policies cover general liability, but it's rarely enough. HVAC companies need to supplement this coverage with additional coverage.
In addition to general liability insurance, many states require HVAC contractors to carry a surety bond. A surety bond ensures that the contractor will do the work they've promised. This can save you a lot of money in the long run.
Another key consideration when hiring an HVAC service provider is their commercial vehicle insurance. These policies protect their equipment and the buildings they use to provide their services.
In addition to commercial auto insurance, an HVAC company should also have property insurance. This coverage protects the building and the equipment and inventory they use for their services. If you're unsure whether your HVAC company has this insurance, ask for a copy of the policy so you can get a better understanding of the details.
Another important piece of information for HVAC contractors is their licensing information. You can find this information on the state licensing board website. A licensed HVAC company will have a certificate of insurance and bond information, so you can rest assured they're reputable. Licensed HVAC companies can show you their license and insurance, which will help eliminate the possibility of getting scammed.
The same applies to their experience, which is also important in deciding which HVAC contractor to hire.