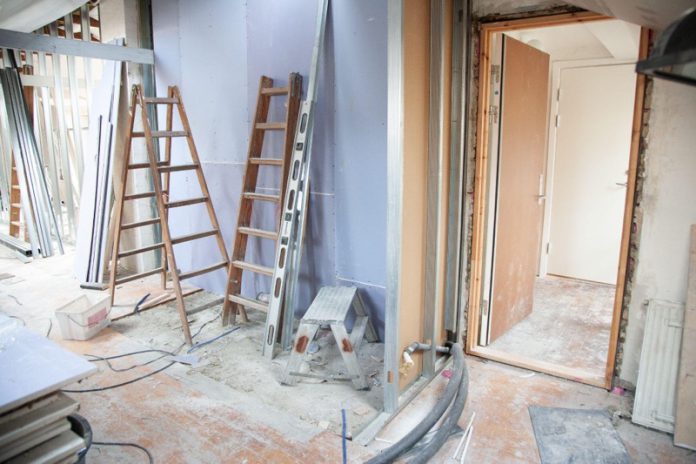 This year, improving your home is a terrific way to offer your mother some love. Whether you want to conduct a major renovation or just add a few perfect finishing touches, these home remodeling ideas will not disappoint.
A kitchen makeover is usually a wonderful place to begin. New countertops, appliances, and cabinetry may refresh the entire room. If you are on a tight budget, merely repainting the panels and cupboards can make a significant difference.
Home Renovation Ideas for Surprising Your Mom
Whatever home improvement ideas you decide, your mother will appreciate your devotion.
Add Stairlifts
Stairlifts can seem like overkill to some. But there are multiple explanations for installing a stairlift in your elderly mother's home. Something we used to take casually, like walking up and down stairs, becomes ever more challenging to do as we grow older. Even if your mother can no longer manage the stairs, a stairlift can allow her to remain in her home.
Another reason to install a stairlift is safety. Accidents are a prominent source of damage in the elderly, and the most frequent site for accidents is on the staircase. A stairlift can help reduce falls by providing a safe, convenient way for your mother to climb up and down the stairs.
Finally, installing a stairlift in your mother's home can be an excellent way to demonstrate your love for her. It can be a visible manifestation of your love and commitment to ensuring her well-being and safety in her own home.
Add a Fresh Coat of Paint
A new paint job can revitalize a home's aesthetic appeal. This can safeguard the property from the outdoors and tear. A fresh coat of paint can also boost the value of a property. For these reasons, your mother will welcome a fresh coat of paint in her home.
She might just have a color palette she wants to be on the wall surfaces. Otherwise, she could simply take comfort in the fact that her house suddenly looks and feels like new once more.
If you're unsure what color to paint your mother's house, you should contact an expert. A skilled painter will be able to advise you on the best color to use.
Replace Window Treatment
One incentive to replace your window treatments is to add a burst of color to the interior. This can be accomplished by selecting a fresh color for the blinds or coverings. If your mother enjoys hosting, think about adding a splash of color to her dining room or living space. A splash of color can enliven a space and make it appear more approachable.
Another incentive to replace your window treatments is limiting the quantity of light entering a room. This can be useful if you want to establish a much more peaceful environment in her home. Reducing the quantity of light that enters the room can help to create a more relaxing atmosphere.
If you want to support your mother save funds on her power bill, we recommend introducing window treatments to help insulate the house. This is hugely effective during the winter when energy expenditures are often higher. It is sufficient to control the heat in and the cold out of a space by insulation.
Upgrade the Kitchen
Your mother is deserving of the nicest kitchen imaginable. After all, your mom always cooked all the dinners and kept the family working perfectly. Even if you move out and visit once in a while, mothers are sure to cook their kid's favorite foods.
Doing a kitchen remodel would give her home a facelift while making her life easier. A new kitchen would also allow your mother to have extra storage space. She'd be able to store all her pots, pans, and ingredients arranged and easily accessible. This would greatly simplify and expedite her cooking tasks.
Your mother would appreciate a new kitchen because it would be a lovely place for her to cook and prepare meals. If you renovate your mother's kitchen, she will be free to get her own kitchen design and modify it whenever she needs it.  This would allow her to build a truly personal place.
Redo the Bathroom
A bathroom redesign may boost the value of her home. If her home is conventional, a more traditional color, such as white, would be a wonderful choice. If her home is more modern, a bolder hue, black or red, would be a better choice. If you don't want to break your bank, don't worry; you can also remodel the bathroom on a budget.
Add Lighting
One reason to include is that it can assist her energy levels and mood. Eye discomfort, migraines, and weariness can all be caused by poor illumination. It might also make it challenging to see things about the house, leading to mishaps. Good lighting can help prevent these issues and make your mother's home more comfortable and inviting.
Another reason to upgrade your mother's lighting is that it can conserve her funds on her power bill. Unproductive light bulbs squander a lot of energy and might raise power bills. Substituting these bulbs with energy-efficient LEDs can help your mother save money on her monthly bills.
Final Words
It is safe to say that just about every mom loves their home. They take pride in taking care of it and making it look nice. However, as time goes on, things start to wear down and look a little dated. This is where home remodeling ideas for your mom come in!
From the many different home remodeling ideas out there, you'll need to figure out which one is best for your mom.