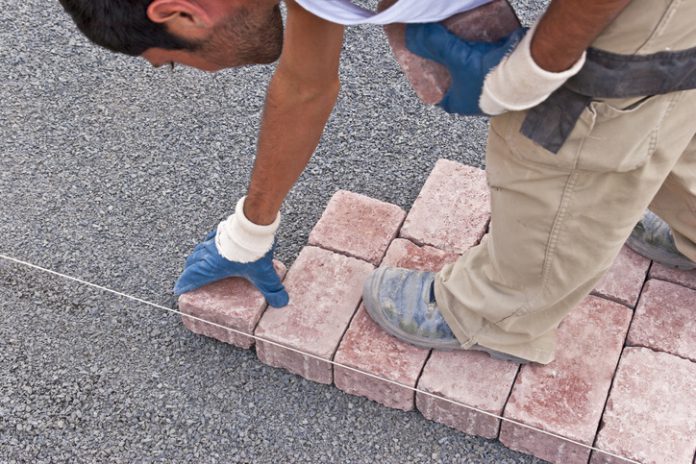 Paving is the process of laying material on top of the ground. Asphalt and concrete are common paving materials, but other options are available. When choosing which paving material is best for your driveway, consider what it will be used for. A driveway may be used as parking or an entranceway, or it could serve as part of a pathway between two properties. You should also consider how often you want to maintain your driveway and how much maintenance it requires. Furthermore, you should consult local paving companies to learn more about the right materials for your driveway.
The following list includes some of the best and most optimal paving materials for driveways.
Flamed Granite
This type of paving is made from crushed granite chips mixed with cement and aggregate (small rocks). Flamed granite has a natural look that can be enhanced by adding coloured stains or sealer. This paving material is ideal for driveways because it's durable enough to withstand heavy traffic but doesn't crack easily when exposed to extreme temperatures or weather conditions such as heat and cold.
Gravel
The most common driveway material is asphalt. However, it can be expensive to maintain and requires special equipment to remove snow and ice from the driveway in winter. This makes gravel driveways a more economical option for those who live in cold climates or use their driveway for off-roading.
Gravel has two main advantages over asphalt: it's cheaper and doesn't need to be replaced as often (or at all). The second advantage is that gravel driveways can last longer than asphalt driveways, which is why they're more popular among homeowners in colder climates.
Shell
This type of driveway comprises layers of crushed stone, sand, and cement that are tightly packed together. The result is a strong and durable surface that won't wear out as quickly as asphalt driveways do (if at all). It also doesn't need to be replaced because there are no cracks or crevices in which debris can accumulate over time.
Natural Sandstone
Natural sandstone is an affordable alternative to more expensive materials like cobblestone or granite. This material looks like natural sandstone, but it's made from crushed granite chips or stone fragments that have been bonded together with resin and water. You can find natural sandstone in natural colours like tan and black and more vibrant colours like red or blue.
Brick Pavers
Brick pavers are a natural choice for driveways. They are durable and affordable, making them the best option for homeowners who want their driveway to last for many years, and that is why they should consider brick pavers. Brick pavers come in many different shapes and sizes, so it's easy to find one that suits your needs. You can add brick pavers to a newly-built driveway or use them to transform an existing driveway into something more beautiful. They can be used on flat surfaces or slopes. The thickness of the bricks determines how thick your new driveway will be, but you can always add other materials, such as gravel or stone, to ensure that it is as strong as possible.
Interlocking Pavers
Interlocking pavers are another excellent choice for those who want the look of brick but don't have access to actual brick. Interlocking pavers have the same design as an actual brick but with less variation from one piece to another. They're also lower maintenance than brick and can be installed using pre-formed interlocking blocks, or pre-cast concrete blocks explicitly made for this purpose. It will take some time to install these types of pavers, but once they're finished, they'll look like real bricks without any work on your part!
Terrazzo
Terrazzo is a traditional Italian material used on driveways for years. It is an artificial stone made from cement, and crushed rock is fired to create a flexible and durable material. Terrazzo can be applied in various colours, patterns, textures and widths to complete the look you want for your driveway.
Tiles With Grass Infills
Tiles with grass infills are trendy because they allow you to install your grass without having to remove existing landscaping. The tiles come in various sizes so that they may fit under shrubs or trees planted in your yard. They also come in several different colours, so you can choose one that matches your home perfectly!
Conclusion
Ultimately, you'll need to sit down and do a bit of research on the paving materials you want. The challenge of the situation will be making sure that what you're getting will offer the reliability and longevity that customers have come to expect from their driveway installations that any professional paving company can install near you.