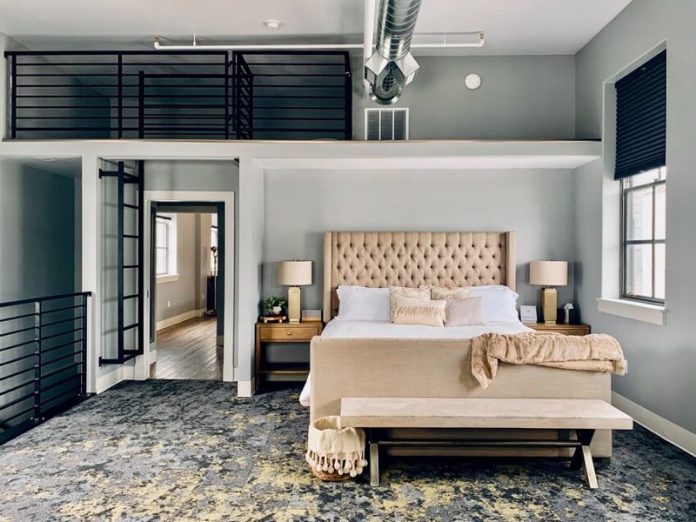 Since its launch in 2007, Airbnb has experienced tremendous growth with over 5.6 million active listings across the globe. Most travelers prefer it over hotels with their cheaper rates and unique lodging experiences. Hosts can list any kind of property and earn extra income.
If you're interested in getting into the Airbnb business, here are some tips on how you can prepare your property before hosting guests.
How To Prepare Your Property For Airbnb Guests
You want your rental home to be a place where guests feel comfortable and have a good time. Here are ways to prepare your place for Airbnb guests:
Safety first
List your property only after making sure it is safe for guests to stay. This involves checking for potential hazards like loose wires or steps. You can create a checklist to prepare for things like:
Fire extinguishers, fire alarms, and carbon monoxide detectors
Fully stocked first-aid and emergency kits in case of accidents or natural disasters
Digital locks for added security
Personal email address and contact number in case of emergencies
Schedule a General House Cleaning & Regular Maintenance
Tidy up your space and take stunning photos for your listing to attract potential guests. Having a clean place can earn you good reviews and repeat guests.
Welcome guests to your property by ensuring regular maintenance is carried out. Checking that all lights are working and inspecting sinks for any signs of leaks and clogs from drains is essential.
A Heating, Ventilation, and Air Conditioning (HVAC) system checkup should be conducted, and air filters should be replaced. If you own a pool, clean and monitor the filter, skimmer, and pump to ensure they are in good working order.
Prepare Amenities
Most guests prefer to stay at an Airbnb because it is more comfortable and relatively less expensive, considering the available amenities.
Here are some great amenities you can offer:
Comfortable bedroom – Make your bedroom more inviting to guests by providing them with premium bedsheets, pillows, and blankets to use so they can relax after a long day. If the bedroom gets plenty of natural light, blackout curtains can help give your guests uninterrupted sleep.
Kitchen tools – Some guests prefer cooking their meals when staying at an Airbnb. Prepare essential kitchen items like plates, utensils, pans, and even condiments and spices. You can also provide complimentary coffee or tea to make your guests feel more welcome and at home.
Bathroom essentials – Provide your guests with basic toiletries like shampoo, hand soap, and body wash. If you want to go the extra mile, you can also include bathrobes and a hair dryer.
WiFi and Streaming Services – Internet access is highly requested by any guests in an Airbnb, which can open your property to working professionals needing a place to rent. You can also get a subscription for cable or streaming services like Netflix and Amazon Prime so guests can watch their favorite shows in their downtime.
Cozy and aesthetic living room – Your living room should be a comfortable and inviting space. Create an aesthetic corner with good lighting, a coffee table, and home decor. This will be a space where guests can relax. RooHome recommends putting large wall art with vibrant colors or mini frames to brighten up your living room.
Set House Rules for Guests
Make sure your guests feel welcome by providing them with a list of house rules and information about your amenities as soon as they arrive. Go over your smoking and pet policies, curfews, and how many guests are allowed on your property. Provide them with the WiFi password, parking instructions, and any interesting information about the area. Finally, don't forget to share your contact information in case your guests have more questions.
Make Your Listing Stand Out
Great photos will create an excellent first impression of your property. You can hire a decorator to stage your home to be ready for rental listings. If you have the budget, you can consider getting a real estate photographer to take professional-looking photos.
Key Takeaways
Listing your property on Airbnb is a great way to make money. But before you list your property, there are a few things you should do for guests to enjoy and leave you good reviews. Make sure to:
Maintain a clean and safe space for guests to stay in
Go all out with the amenities
Set house rules and policies
Hire professionals to make your property ready for listing
Platforms like Getaway.co can help you invest in the properties you love to start your real estate journey.