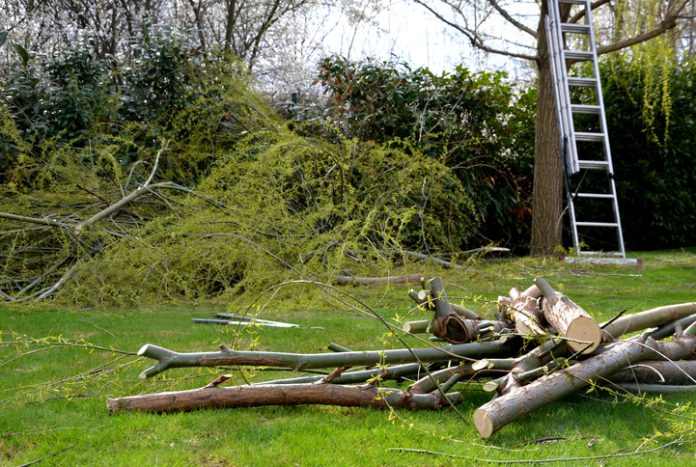 Is your yard a bit of a mess? Well don't worry, you're not alone. There's plenty of folks out there who have put "landscape yard" on their to-do list, and have yet to get around to it. The problem is, with a blooming thing like a yard, it just gets harder and harder to tackle the longer you leave it.
If you're looking for a bit of a push when it comes to landscaping your yard, then this article is for you. Whether you're wanting to spruce things up for summer get-togethers or finally get around to those landscape design projects you've been putting off, this article will outline the best places to start – so keep reading for some top tips on how to get your yard in great shape this season.
Evaluate What Needs To Be Done
The first step is always assessing what work actually needs to be done. Take a walk around your property and make a list of all the projects you'd like to tackle. Maybe it's only three things, or perhaps it's a whole bunch of tiny tasks.
Whatever the list may be, it's important to make a list to remain organized and to enhance productivity. Once you have your list, you can start prioritizing which projects are the most important and need to be done first.
If you're not sure where to start, then a good hack is to start with the projects that will have the biggest impact, or that are the most time-consuming. By starting with the biggest projects first, you will get to see the most change happen right away, which is always really rewarding. Not only that, but if you spend a lot of time on the first project, then everything else afterwards will seem easy!
Set a Budget
Once you know what needs to be done, it's time to set a budget. Having a budget in mind will help you determine which projects you can tackle yourself and which ones you may need to hire professional help for. Some of those smaller tasks might only require some gloves and a shovel, but if you're trying to accomplish some detailed landscape designs or re-imagine your yard, it can get pricey.
It's also important to factor in unexpected costs that may come up during the course of your project. Even with a solid landscaping plan, sometimes it's hard to know what might happen, or what kind of bumps you may hit along the way.
Don't worry – even if you hit a snag or two, you will be able to decide whether or not you want to proceed with certain projects, or take a simpler route. After all, that's the whole point in creating a landscaping plan!
Gather Supplies
Next, it's time to start gathering the supplies you'll need for your project. If you're planning on doing any planting, this is a good time to head to your local nursery or garden center and pick out the plants, mulch, and other supplies you'll need.
On the other hand, if you're rebuilding or reworking a bigger project, then this would be a good time to start renting any tools or equipment you may need that you don't already have on hand – which is where having a budget will really come into play!
Regardless of plants or tools, ensuring you have the supplies you need on hand will allow your landscaping project to stay organized, and timely. The quicker you get your project done, the faster you can watch your yard take shape and resemble your plans!
Start Working!
Now it's finally time to start working! If you're tackling the project yourself, we recommend starting with the smaller tasks on your list first so you can get a feel for what you're doing before moving onto the bigger tasks. Practice makes perfect, and might also allow you to gain momentum throughout the project.
On the other hand, if you're hiring professional help, they will likely take care of everything for you from start to finish. Either way, once everything is complete, sit back and enjoy your brand new yard!
There's no better feeling than having a yard that looks its best just in time for summer weather! By following these simple steps, you'll be well on your way to having the best yard on the block in no time. So what are you waiting for? It's time to get started!