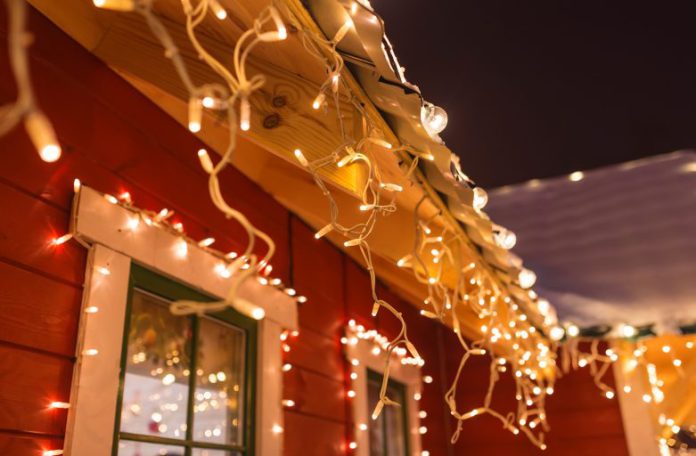 Are you looking forward to the holidays? Many people look forward to that opportunity to put up the Christmas lights and really get into the spirit of the holidays. It is that one time of the year when you get to decorate your property and show off your creativity while spreading good cheer. However, to make it easier, you can use professional Christmas light installation for your house. Or, you can build it by yourself. In this way, you may even be searching the internet for 'Christmas lights ideas for house.' In this post, we discuss expert tips for the best results and safety while putting up your Christmas lights display this festive season.
Use the Right Outdoor Christmas Lights
It may seem obvious but many people don't understand that there is a big difference between house outdoor Christmas lights and those that you use for indoor decoration. Outdoor lights are designed to withstand exposure to the elements. These lights are waterproof. They also feature commercial grade wiring. The bulbs are also lighter and brighter than those used indoors.
It is best to use commercial grade outdoor Christmas lights for house decoration. This will not only ensure safety but also provide you with the best effects. Go for LED lights to ensure minimal energy consumption throughout the festive season.
Inspect the Wires
Outdoor Christmas lights are exposed to the elements. The wiring can therefore become brittle over time. It is therefore important to inspect the wires for damage. Ensure that the copper is not exposed as this could result in electrocution accidents during installation and while your display is up. Broken sockets, frayed wires and burned out light bulbs can present risks such as electrocution, fires as well as short circuits. If you notice damage to the wires or sockets, you may have to replace your lights to ensure safety. Don't skimp on safety just to save a few dollars when it will mean putting your household at risk.
Be Cautious When Hanging the Lights
One of the biggest challenges of putting up Christmas lights is that you have to reach high areas in order to install the lights. This means using a ladder. Check the condition of your ladder to ensure that it is in good condition and that it is stable. Avoid working alone. Have someone stabilize the ladder and assist you when working on rooftops and other elevated areas. You should be extra cautious as outdoor surfaces are often slick and slippery during winter. The risk of falling from height and injuring yourself is quite real.
Install them correctly
You should also be cautious when installing Christmas lights. Be sure to install them correctly. Choose a Christmas light design that you can achieve. Do not connect more than six light strands end to end. This will overload the circuit. You should also be careful not to pull the strands too tight. This will make them more vulnerable to tears and ripping during severe weather such as strong winds or heavy snowfall. Be cautious of the lighting connections. Keep these connections away from exposure to water on the ground or anywhere else.
You May Need the Help of a Professional Team
Christmas lighting can be great fun. However, it can also be very dangerous and time consuming. If you want to achieve great results while ensuring your personal safety, you should consider investing in professional Christmas light installation Boulder services. The team at Colorado Christmas Lights is experienced in installation, maintenance and the take down of Christmas lights displays. We handle everything from design of the display, sourcing of the decorations, installation and maintenance to the take down of the display. Contact us to schedule free consultation and design services.