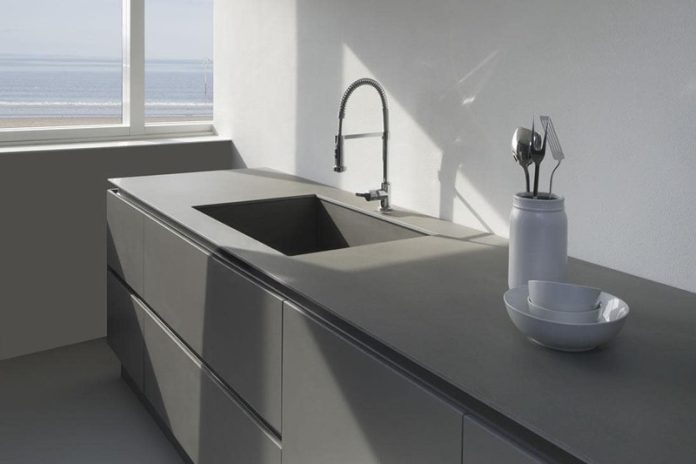 Having a great-looking and highly functional kitchen or bathroom starts with selecting the perfect benchtop. With so many options available, finding your ideal porcelain benchtop can be an intimidating prospect – but it doesn't have to be! This blog post lays out some of the key considerations that will help you make a decision about your new surface material for maximum design impact and lasting durability. Whether renovating an existing space or creating something brand new, this guide is sure to point you in the right direction towards achieving both form and function when choosing your porcelain benchmarking solution.
Identify the overall design style of your porcelain benchtop
With so many design styles, hues and designs available to choose from for your porcelain benchtop, it can be difficult deciding on what will best suit the theme or aesthetic of your space. However, if you take time to explore all that's out there in terms of interior design trends – including those involving a porcelain benchtop – then unlocking the perfect combination is just within reach! There are no rules when it comes to creating an individualized look; have fun with different color palettes and textures until something truly unique emerges.
Choose a color and texture that complements your aesthetic
Choosing a color and texture for your porcelain benchtop that adds to your aesthetic can feel like a daunting task. After all, the benchtop is integral to the entire look of your home! However, by exploring different hues and textures, you can easily find the perfect fit for your desired ambience. Consider introducing warm reds, cool blues or even neutral grays – whatever will blend perfectly within your existing style. Don't be afraid of experimentation; textures such as leather, wood grain or carrara marble can bring an extra dimension to the surface. Ultimately, whatever hue and texture you choose will amplify the warmth and personality of your living space.
Choose a porcelain benchtop that enhances your space
When it comes to completing the look of your kitchen, there's nothing quite like a porcelain benchtop. Not only is it extremely durable and easy to clean, but it can also be used to add a unique style to any kitchen. It doesn't matter if you prefer a classic white-and-gray marble pattern or subtle neutral tones that pair with any color scheme; there are plenty of options when it comes to finding the right porcelain benchtop for your space. Plus, with its nonporous surface, you can rest assured that your countertops will remain hygienic and beautiful for years to come! If you're looking for a way to enhance the overall design aesthetics of your kitchen, choosing a porcelain benchtop could be the perfect solution.
Selecting the right color and texture for your porcelain benchtop can make a significant impact on the overall look and feel of your space. Taking into account your design style, functionality needs, and maintenance requirements will help you make an informed decision when choosing your benchtop. Remember to assess your space and consider how the new benchtop will complement it. If you're still unsure about which color or texture to choose, visit one of Caesarstone's showrooms where you can see samples up close and get expert advice from their knowledgeable staff. With these tips in mind, you'll be well on your way to creating a beautiful and functional space that meets all of your needs!