Roohome.com – Are you looking for a suitable apartment design ideas for your family? Do you also like a simple lightweight design attractive and comfortable place to gather with family? You should see the apartment by Zoo Design below! Simple design with the minimalist concept and a neutral color looks very stylish and cozy for a dwelling. The selection of its furniture also matches and fill it perfectly.
Modern living room design with minimalist concept
Modern living room with dark color tone helps people to be more relax. The brick material creates the cozy feel. There is also the modern fireplace that was made of the wood material makes the atmosphere become warmer. Besides that, the wooden floor makes it more attractive and enjoyable.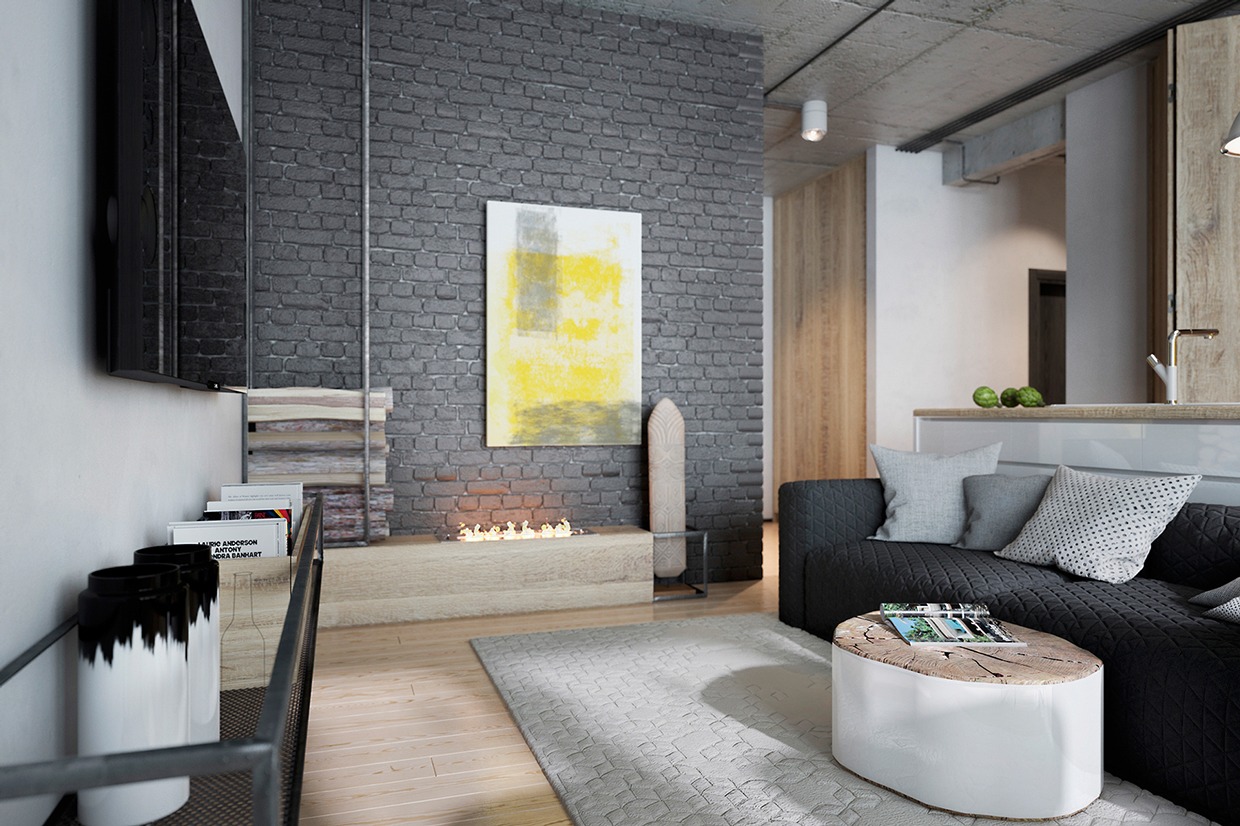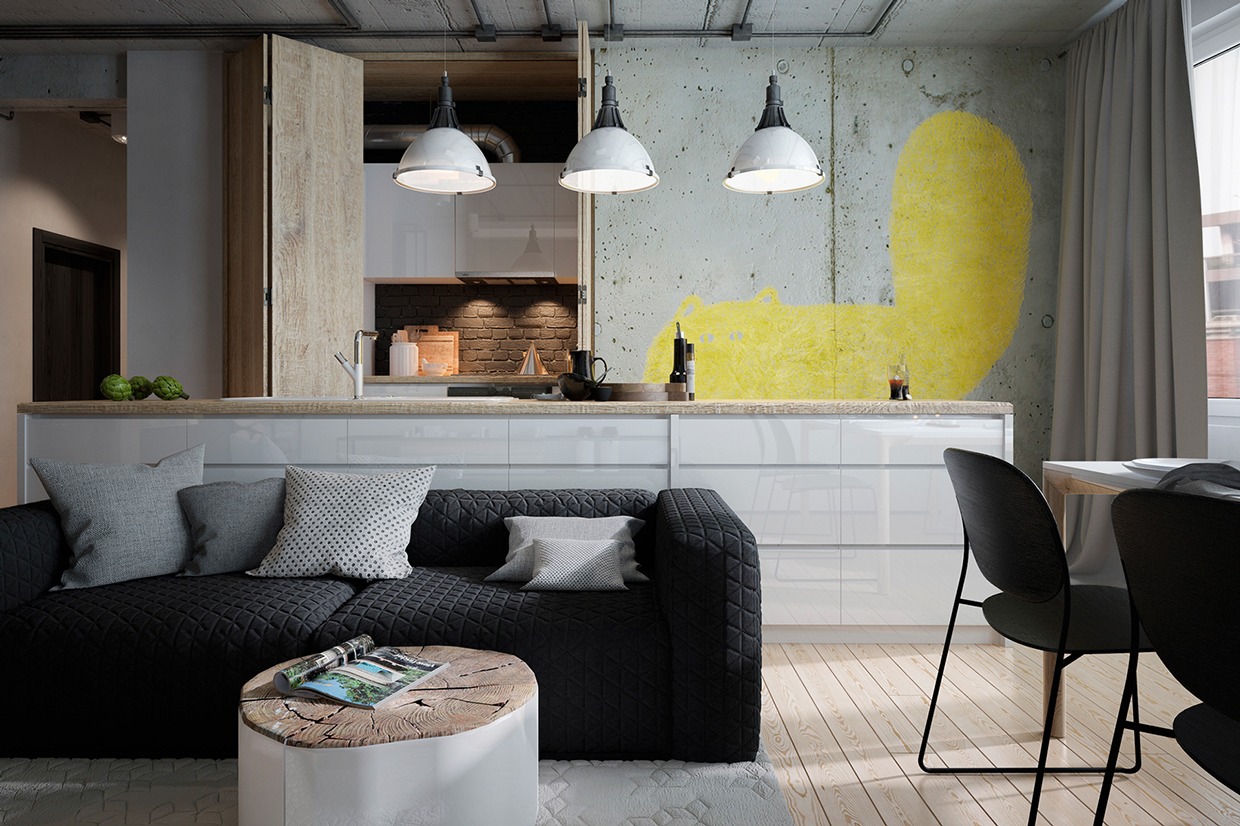 The small kitchen with industrial style gives the different feel there. It makes the small space become more interesting. So, you can still enjoy your cooking time with it. Do not forget to set the dining table. You can set it in front of the window. So, you will get a beautiful view while your meal time.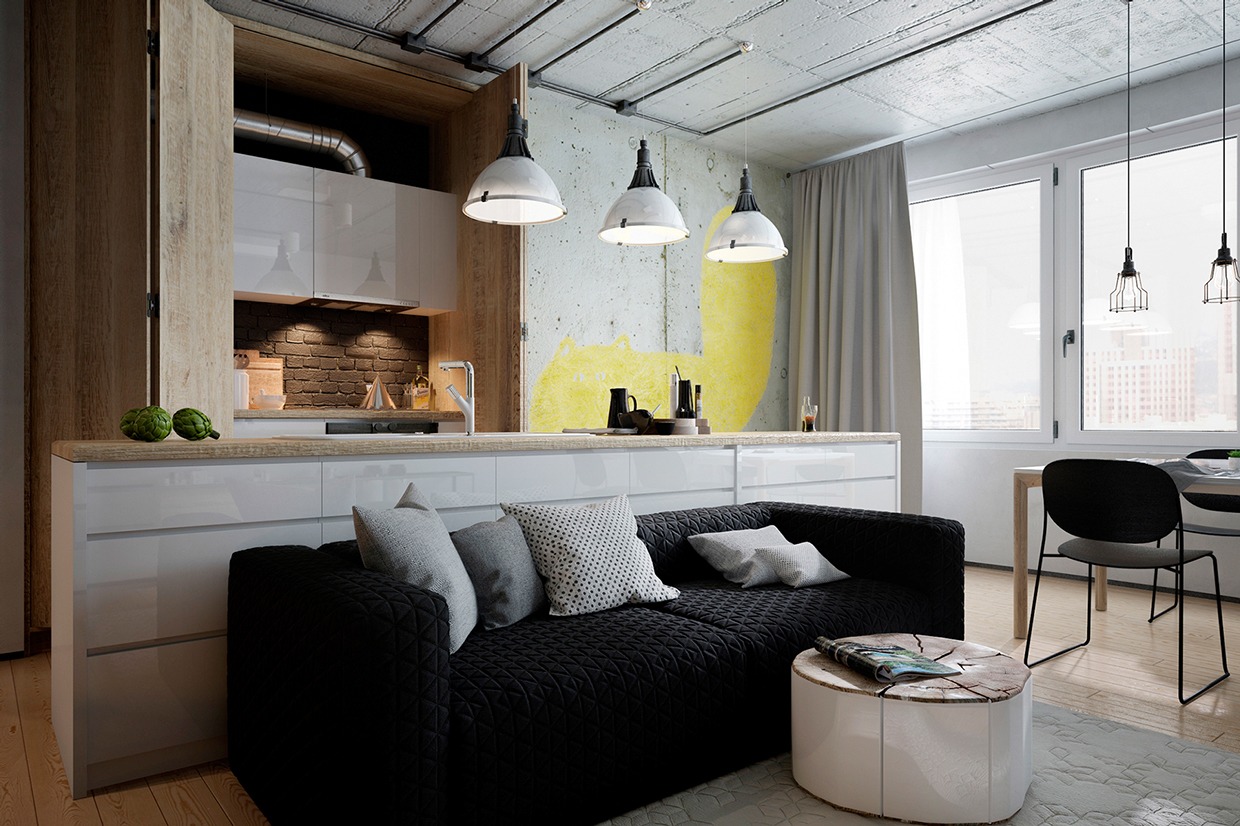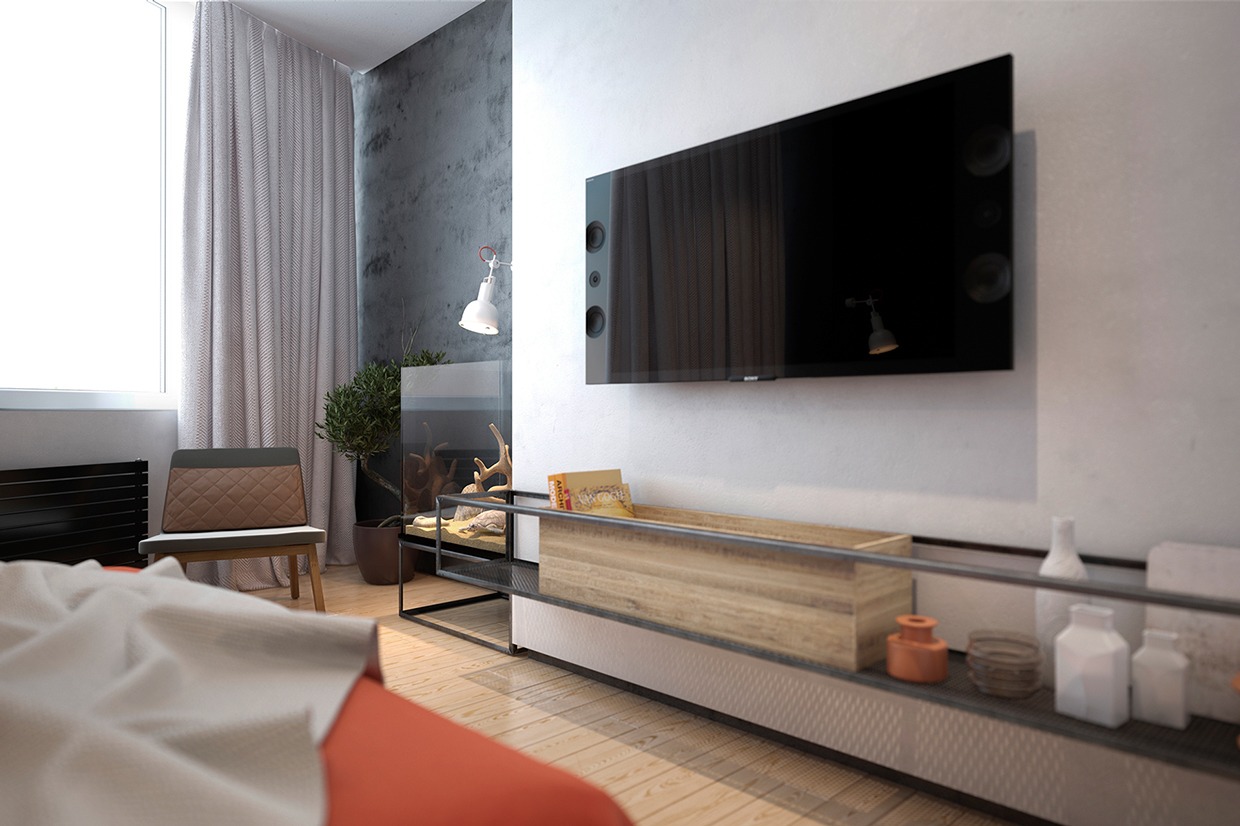 Dark bedroom theme
These modern apartment designs ideas will shows you the relaxing place for bedtime. There is a bedroom with a dark theme and unique concept. The industrial style with whimsical art decoration will give you the different feel about comfort zone. But, totally it looks simple and perfect for relaxing when you tired after all day long activity.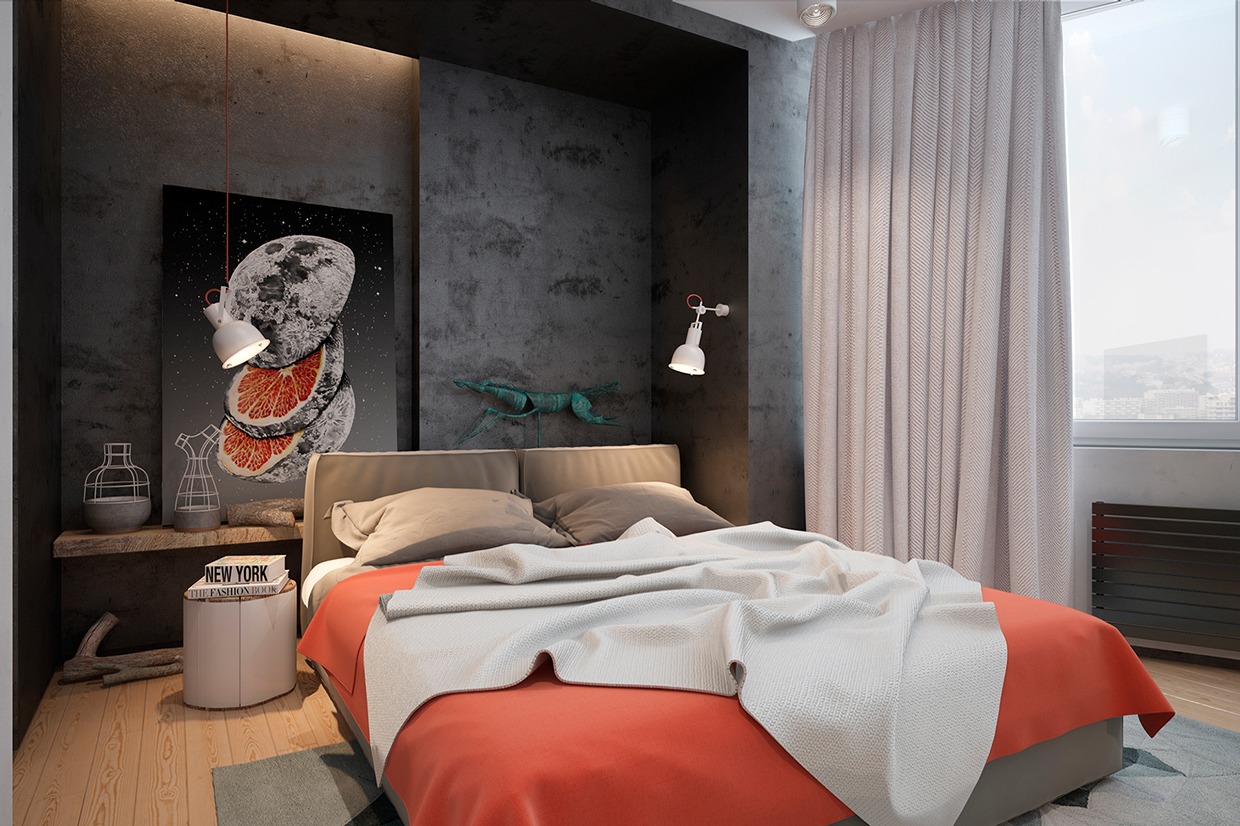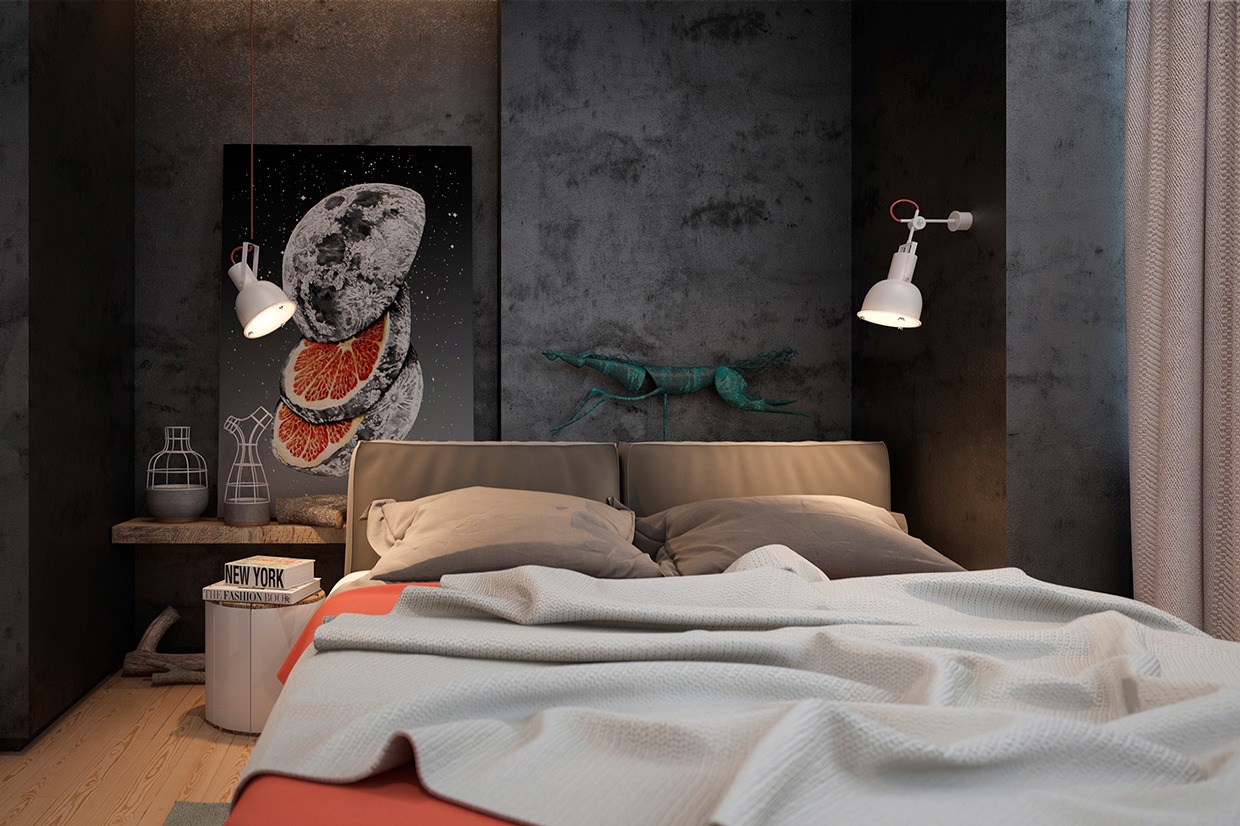 Cool bedroom kids
Do you have a kid? If you have a kid, you must be want to get the interesting space that can be a cozy retreat for there. But, to realize it, you need to prepare an interesting concept that they might prefer. The creative design with attractive decoration will make them feel comfortable and hone their creativity. You also need to put the study table there, and the other feature that can support them.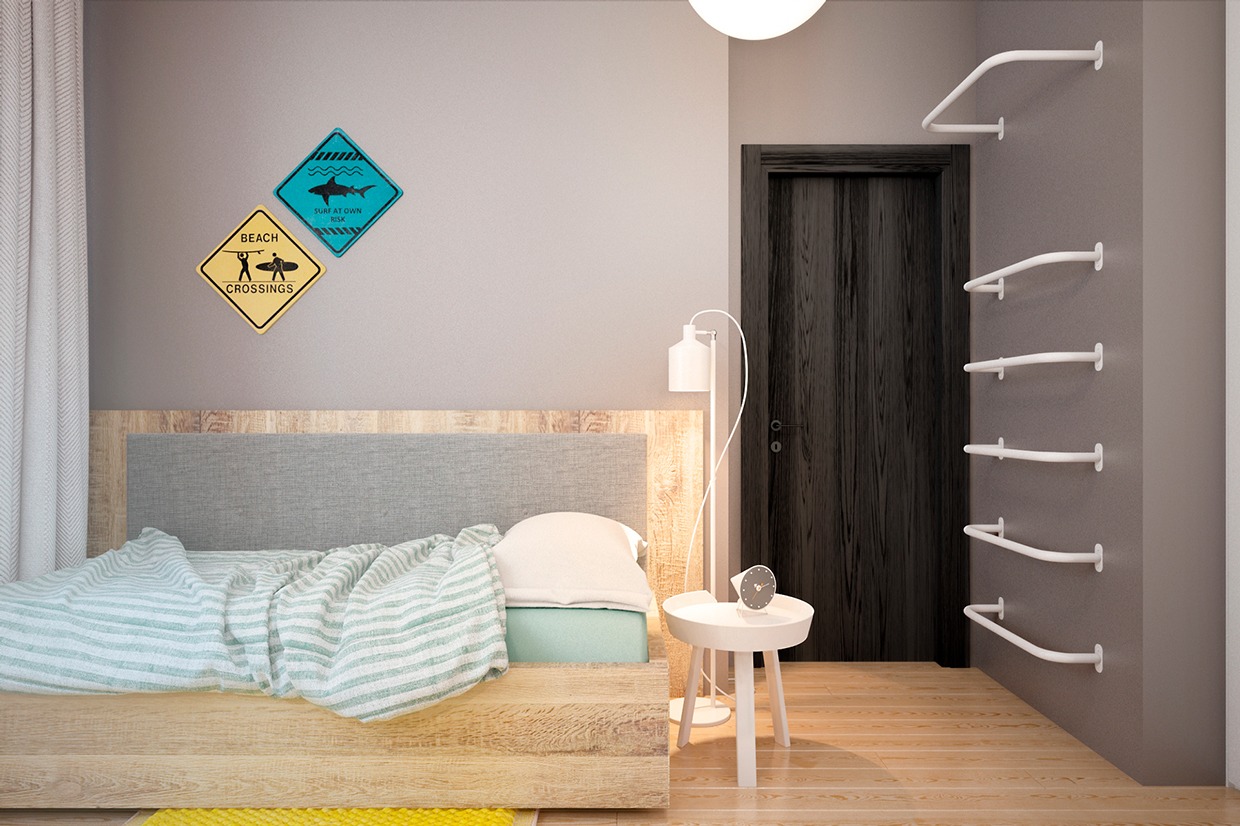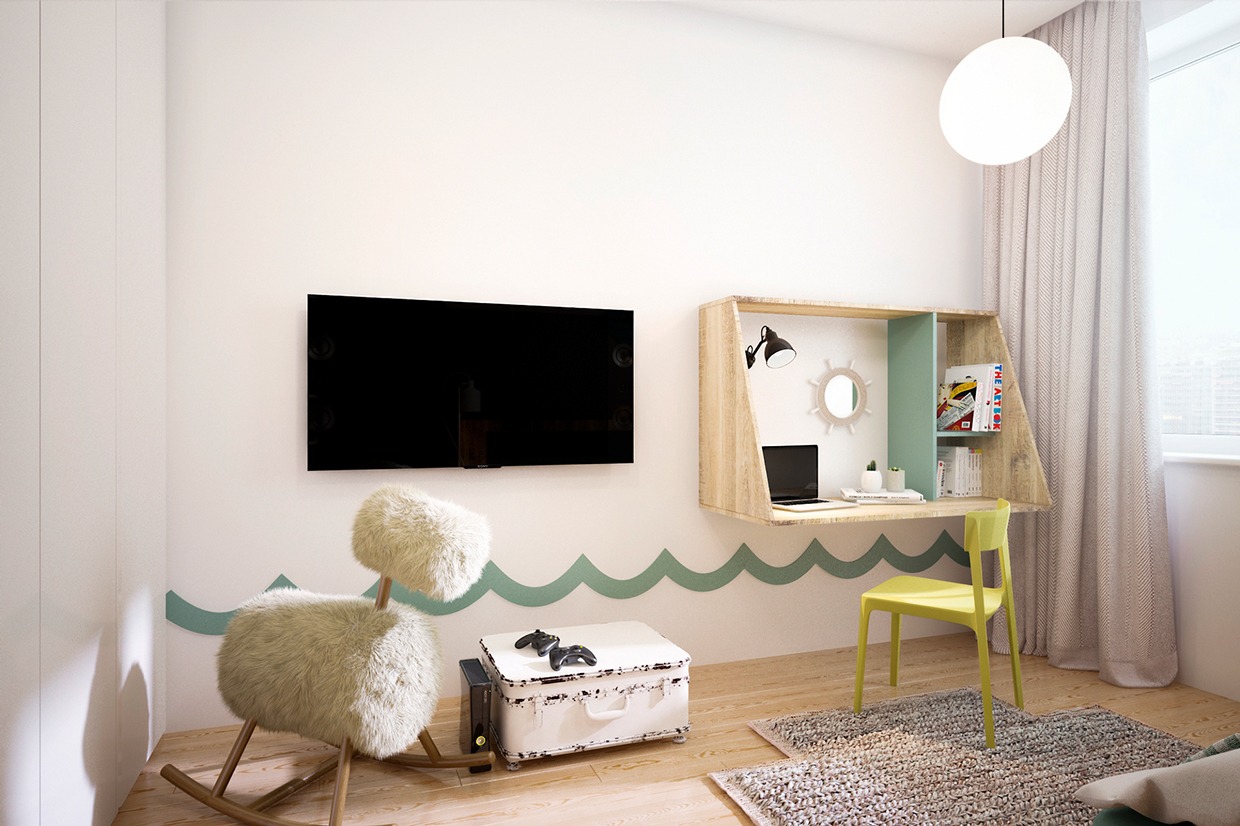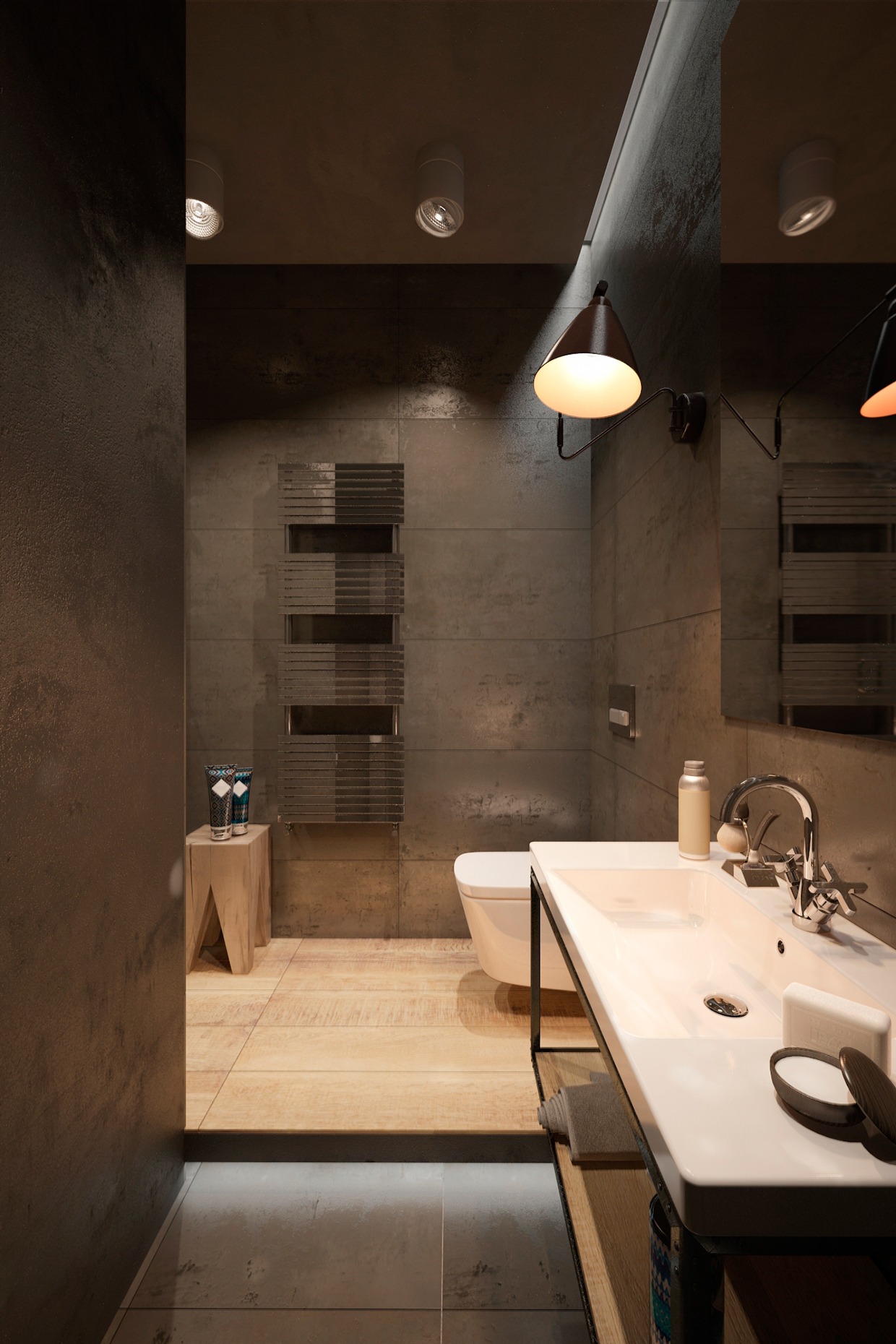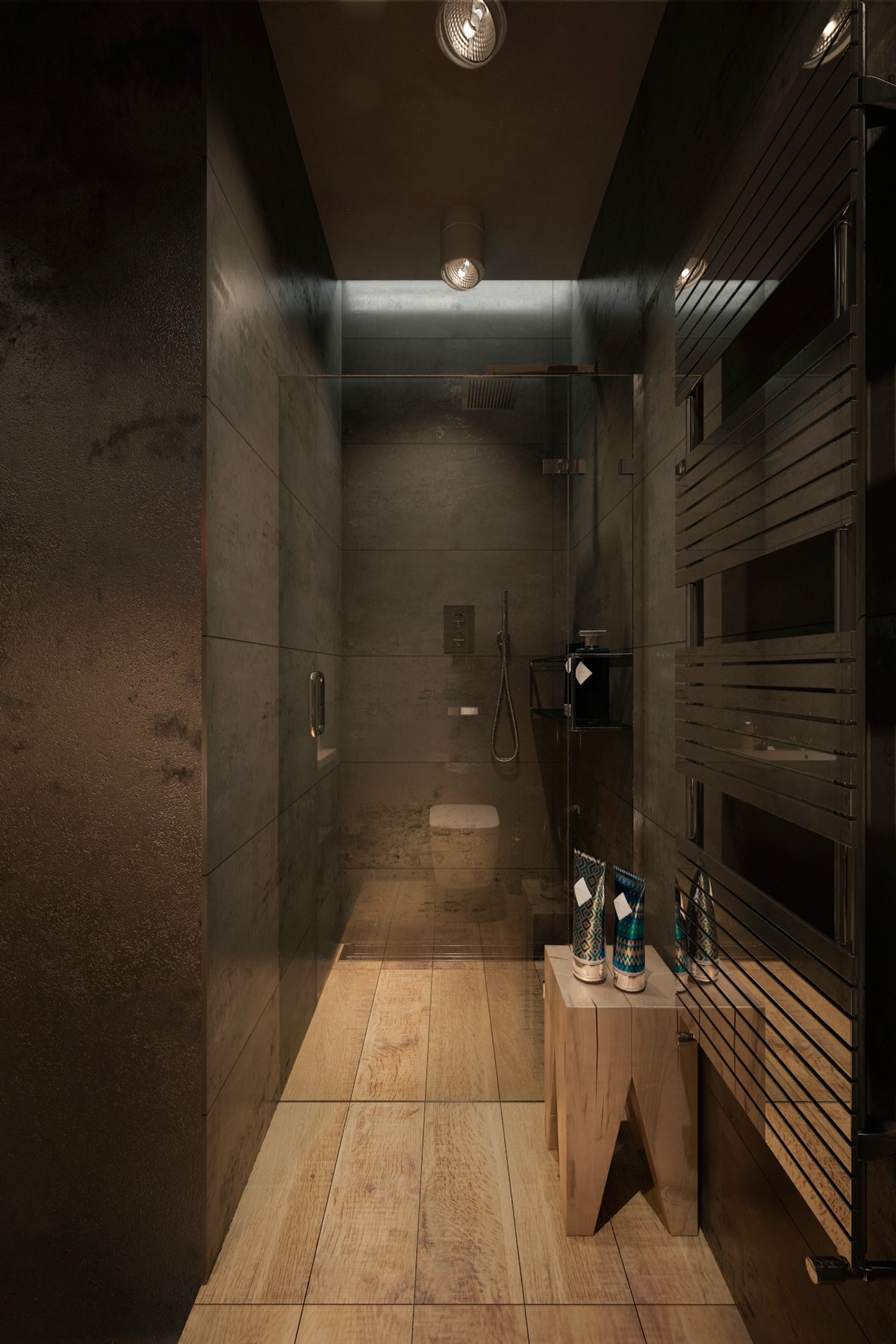 How about these apartment designs ideas? It will perfect for a young family who wants to get the comfort place.