Roohome.com – Lera Brumina successfully creates and decorate a small apartment design into a residence that is very comfortable and looks stunning. The perfect layout and furniture design that she uses look so perfects. He utilizes the available space wisely and makes a loft bed that simple and elegant. You do not have to worry about it because it does not reduce the cozy feel of the space.
Small living room design with the simple work office
The perfect layout that was applied for it looks so simple and elegant. There is not lots of decoration for its space. We all know that a small space does not need lots of accents to decorate it. It might damage the beauty of the room. So, if you want to beautify it, you can use a simple decoration that can get attention.  You can put a painting or a simple wall decoration like in the living room below!
This minimalist living room uses a neutral color that makes it space feel soft and shiny. If you see it, you will only find a wall decoration with the red color and a pendant with black color paint. Behind the sofa, there is a bookshelf that made of the wooden material. This rug comes with the same features. It is connecting a bed, bookshelf, and a simple work desk. It is really good, right? You can try it to minimalize the use of a wood decoration in a small living room.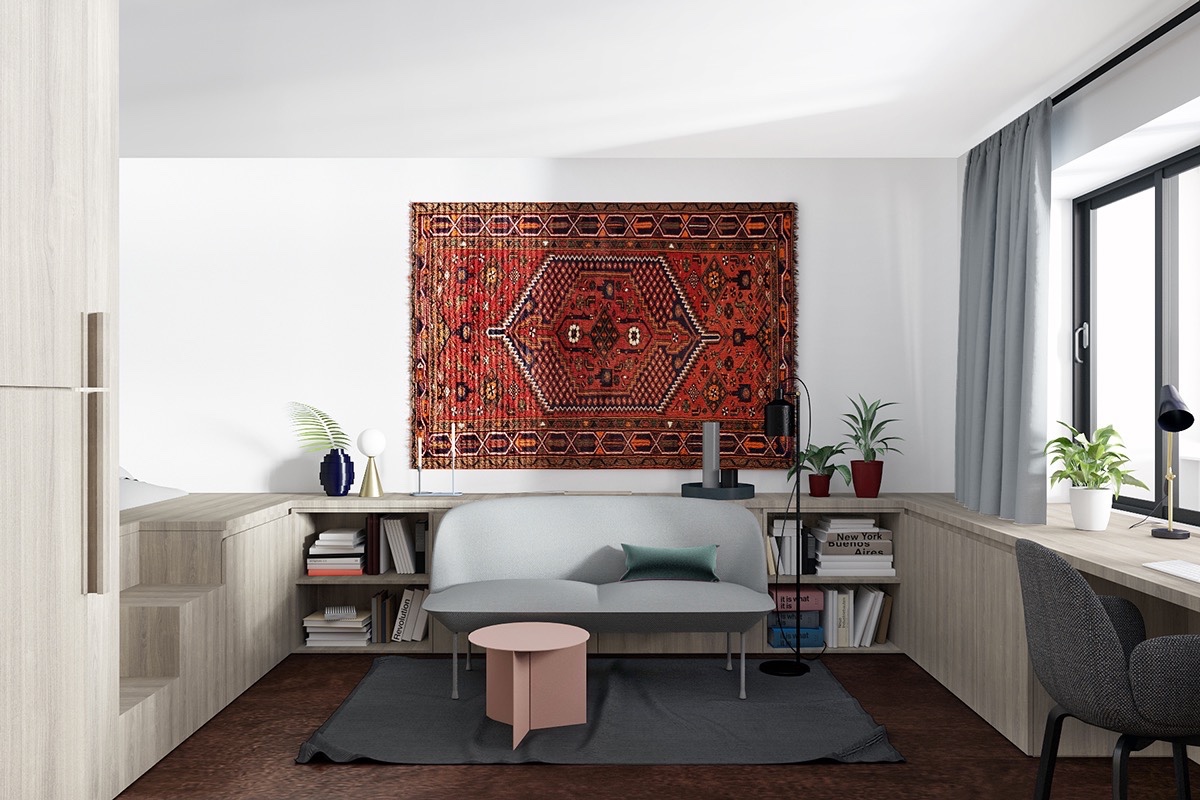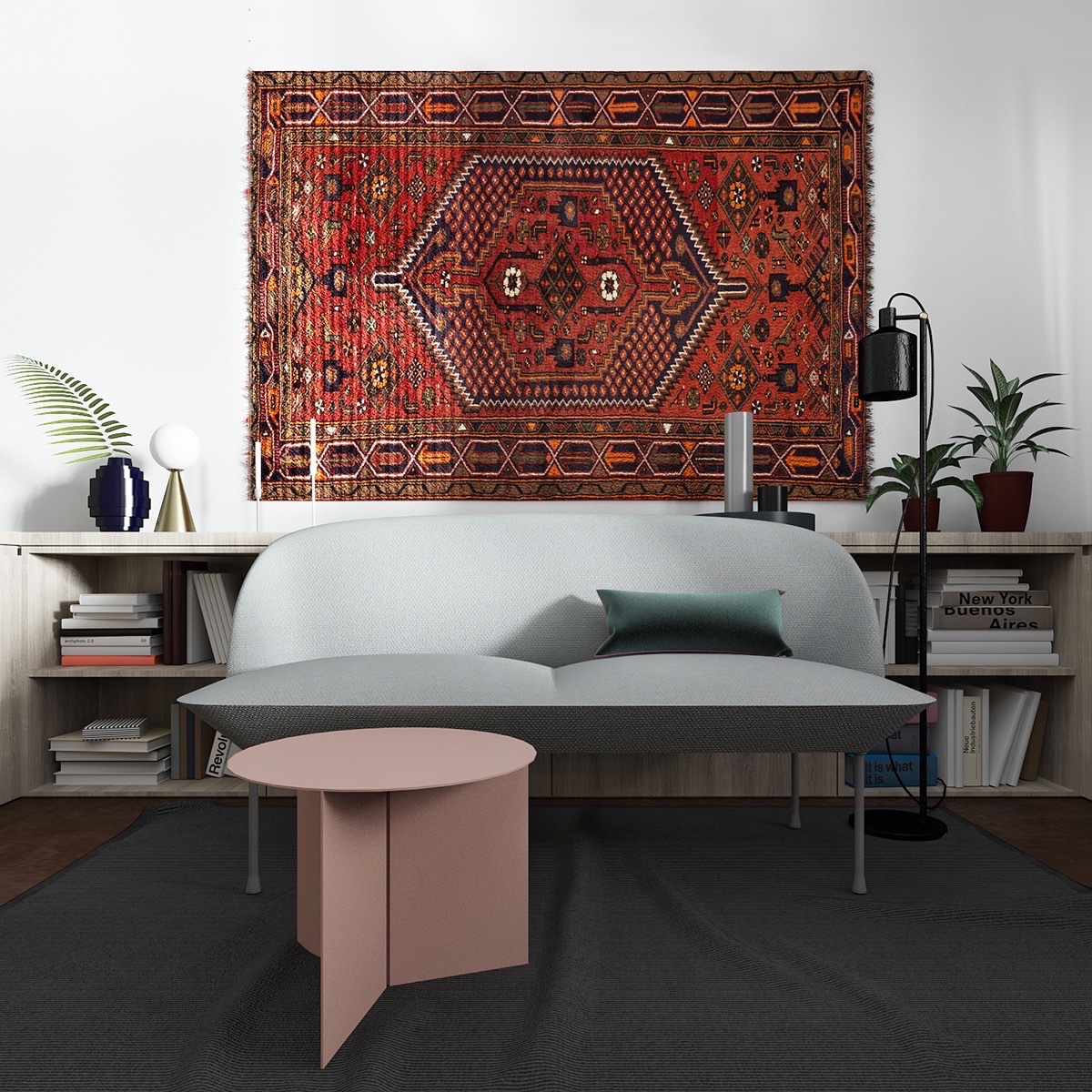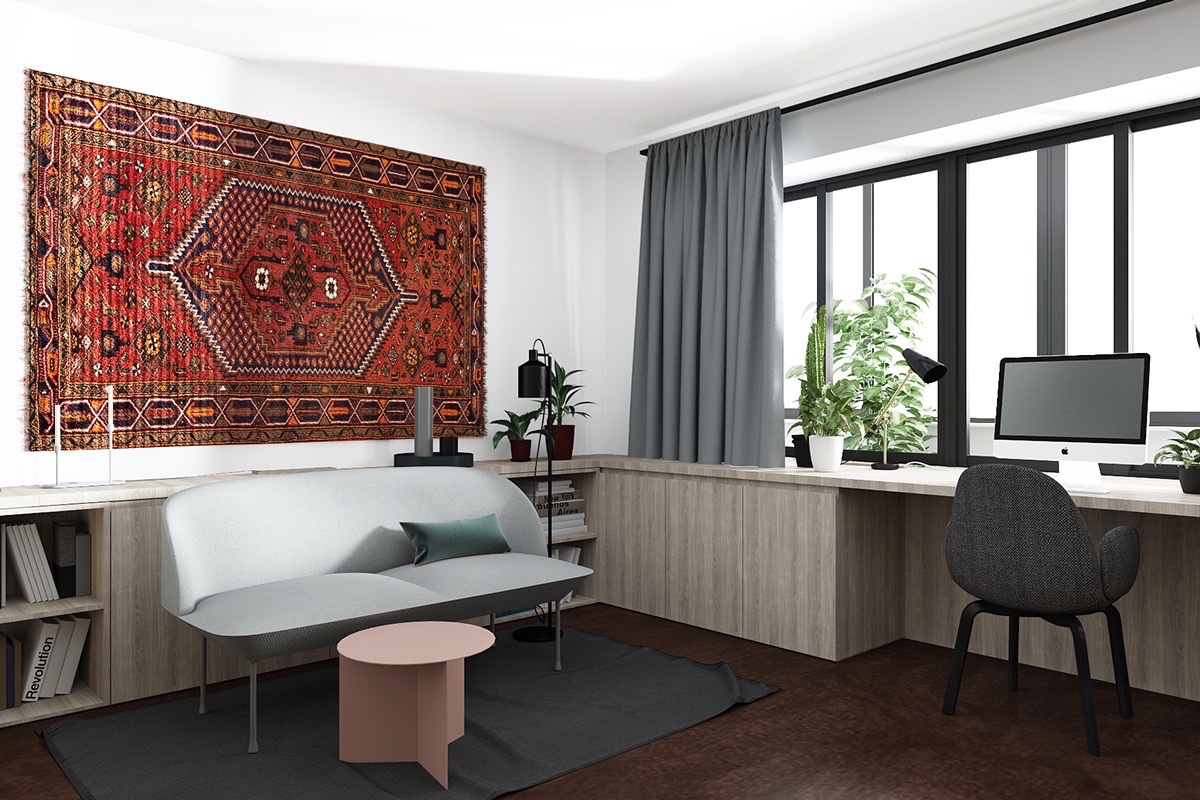 Lofted bedroom design ideas
If you have a small apartment design, It will be better to follow this idea. You can make a loft bedroom. Of course, it can save your space. The bedroom design below does not apply so many accents. But, it possibles for you, if you want to add some accent to decorate it.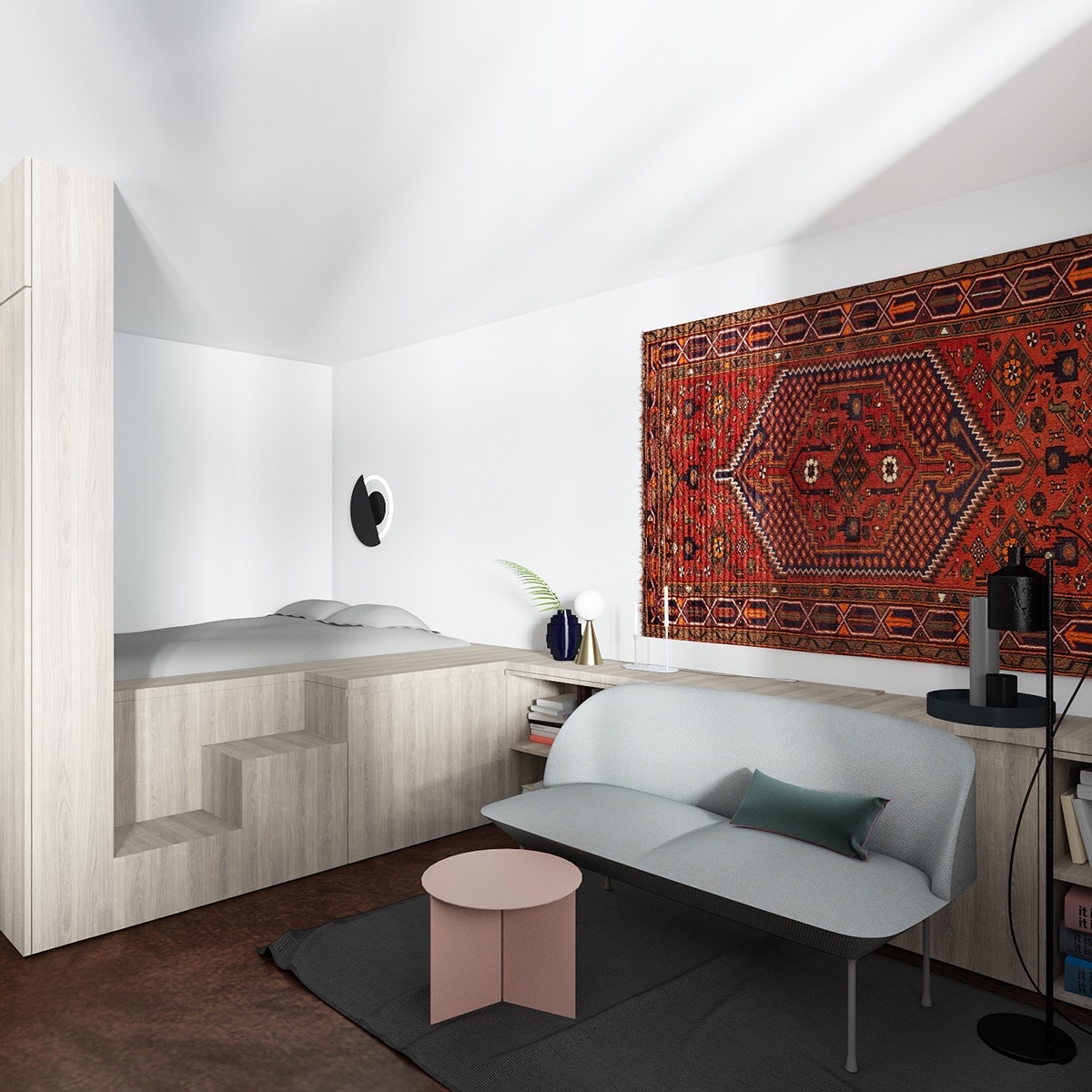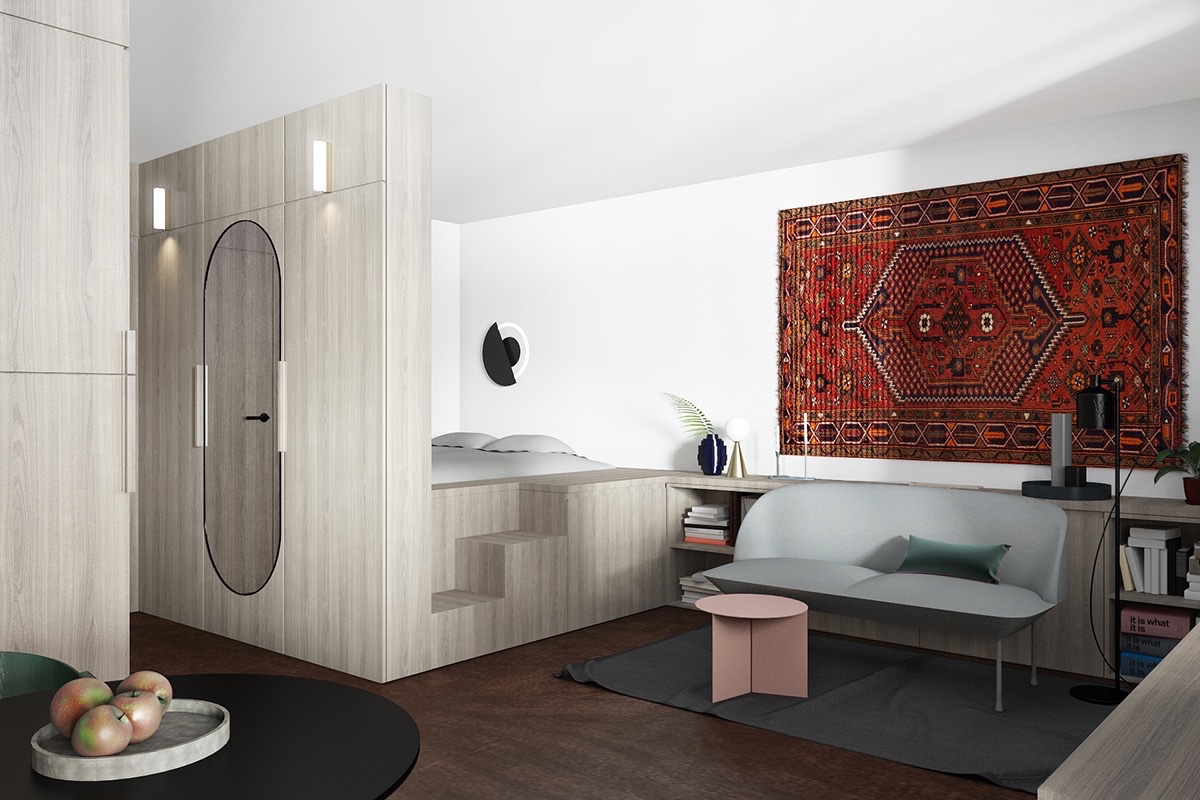 Small kitchen and dining ideas with black color paint
A small kitchen with black color paint looks so beautiful. Space have a simple design and apply modern kitchen set. That is very helpful in cooking. If you want to set the lighting for its space, you can set a window that will give you natural light. It also helps you in save an energy.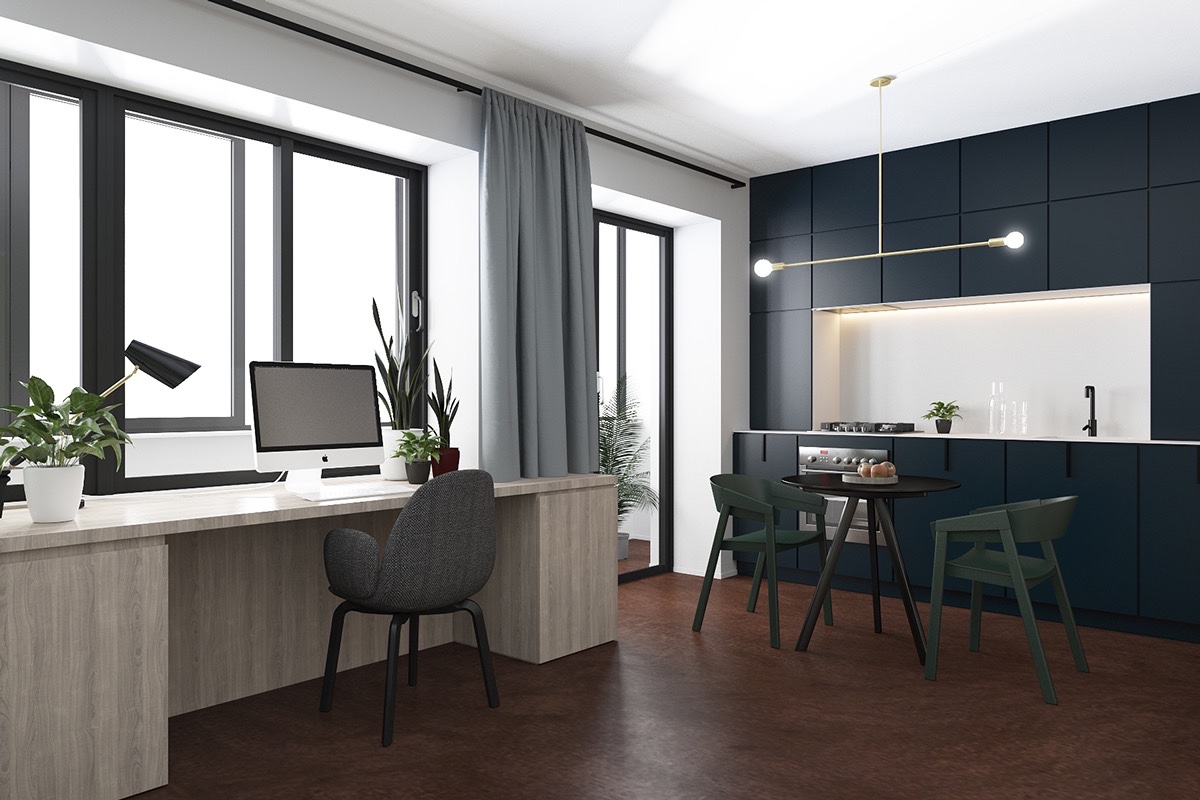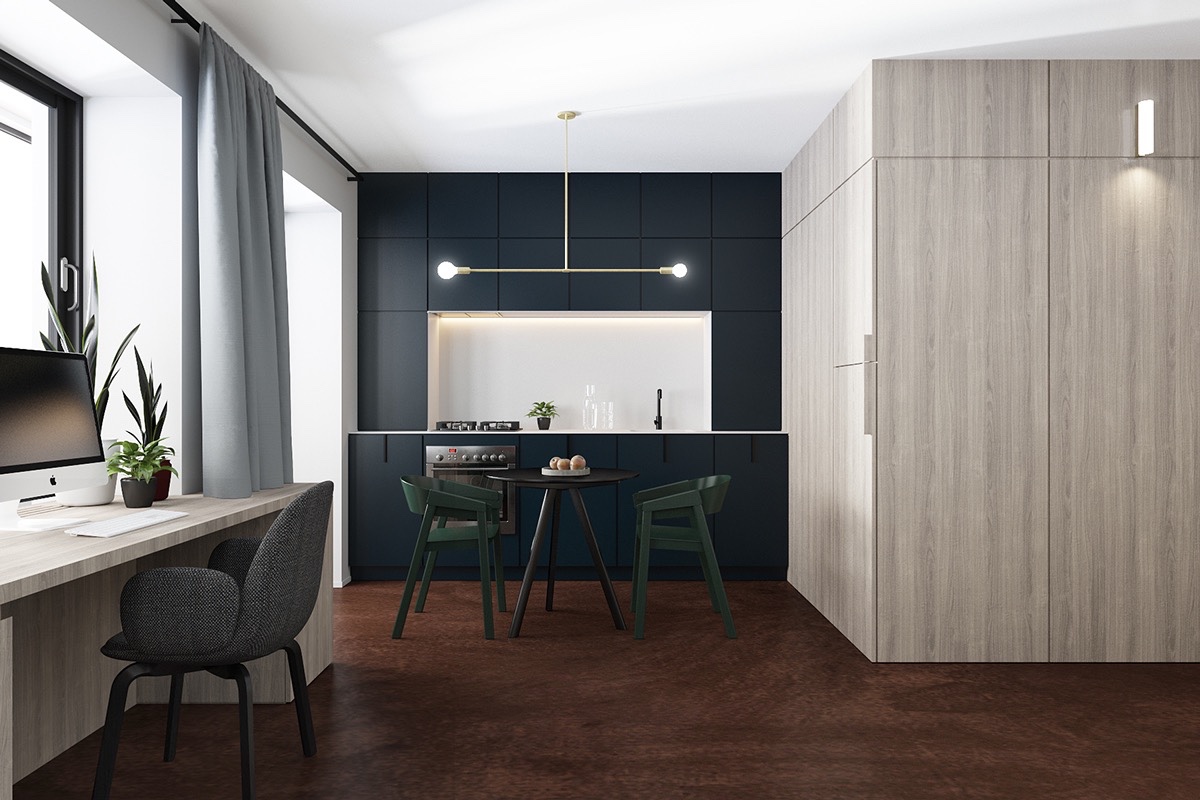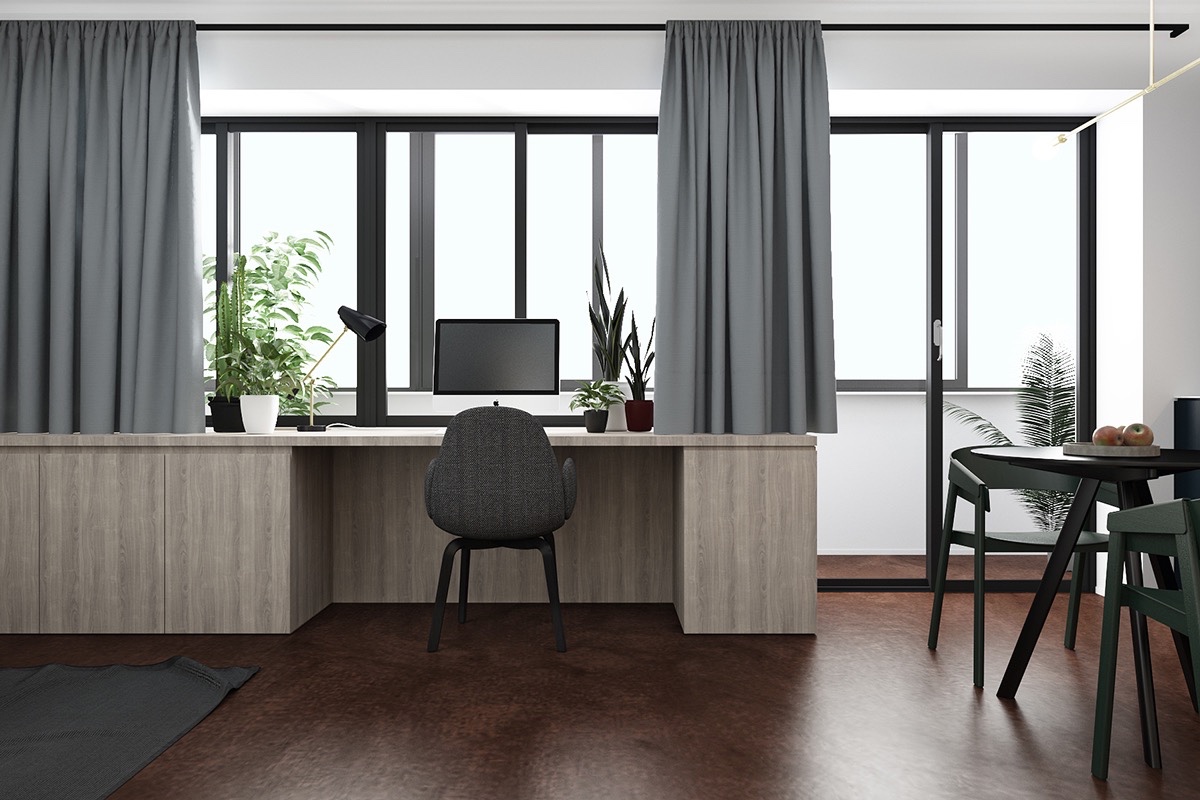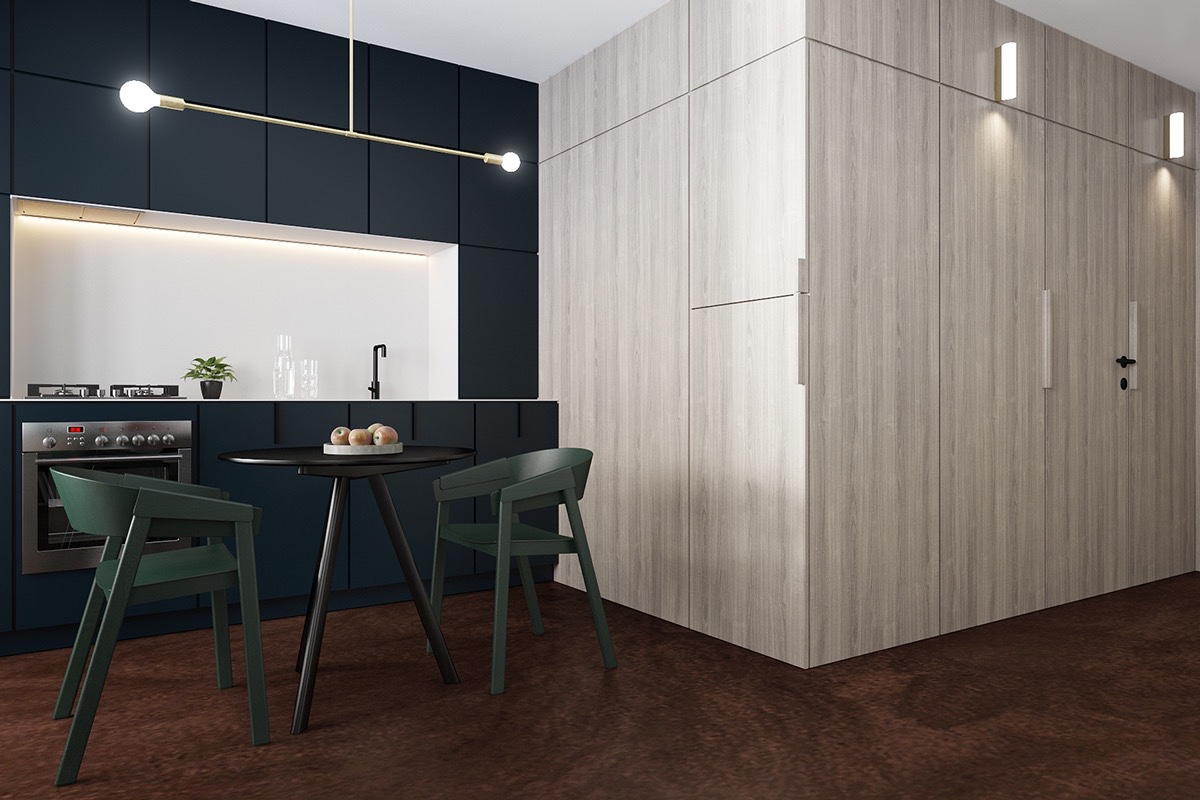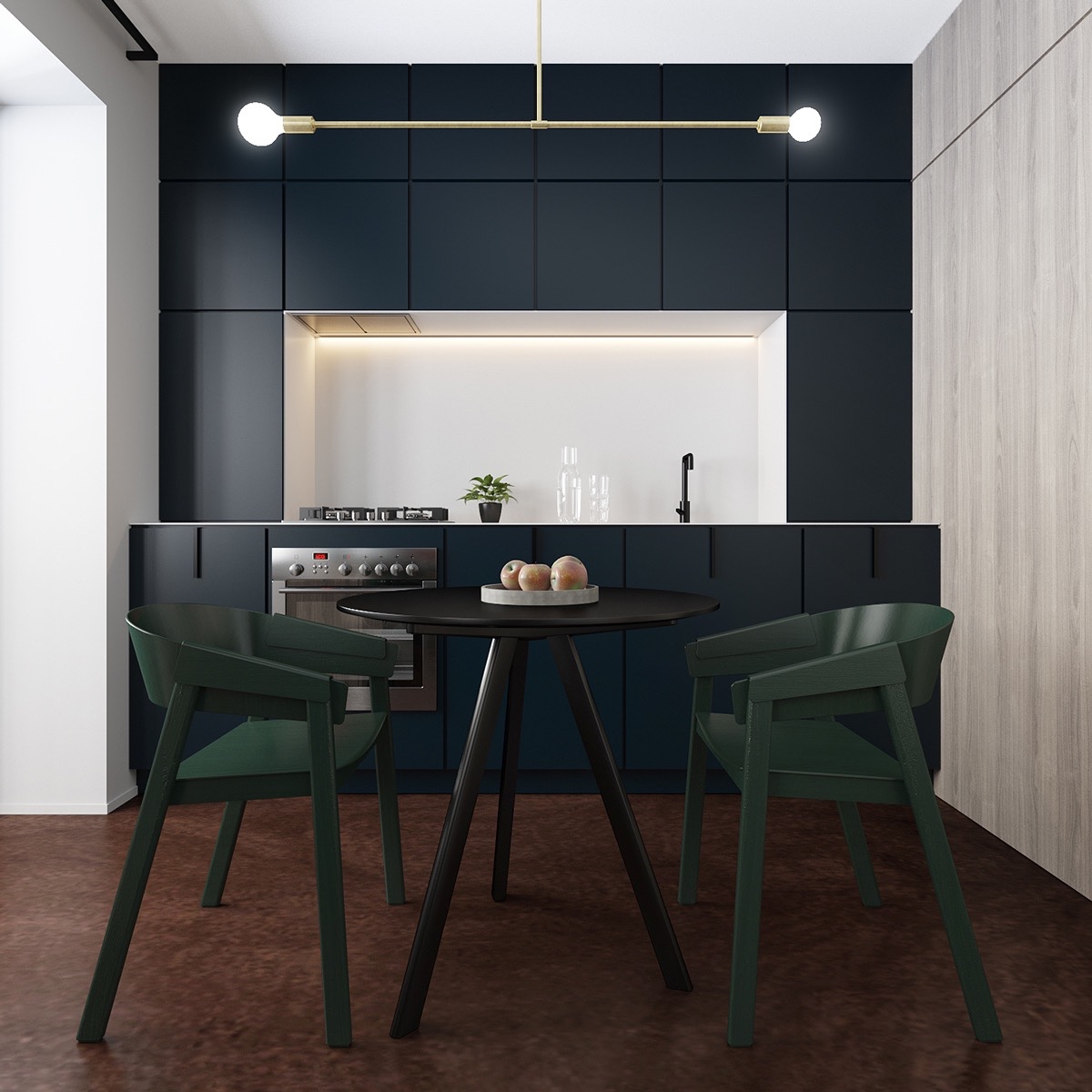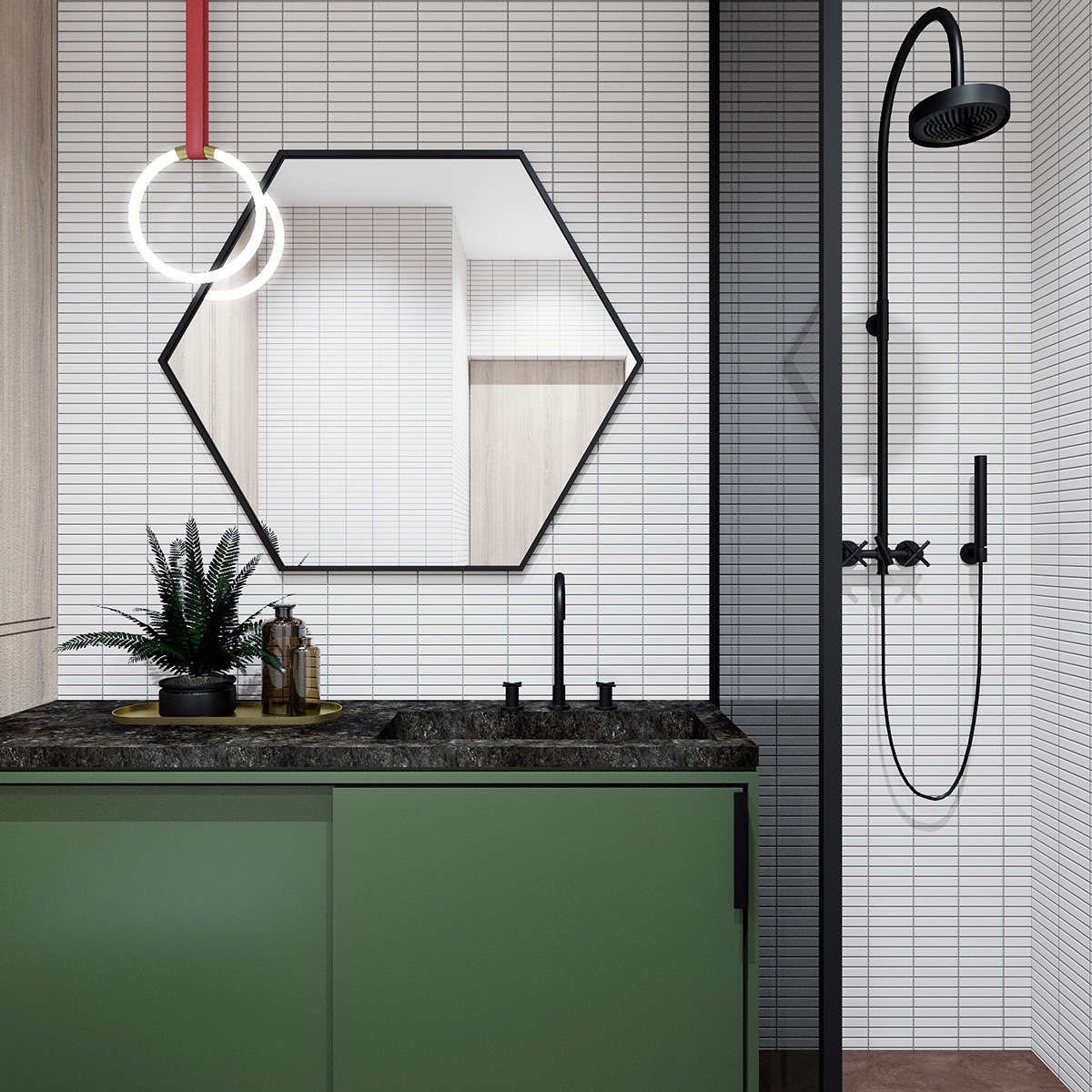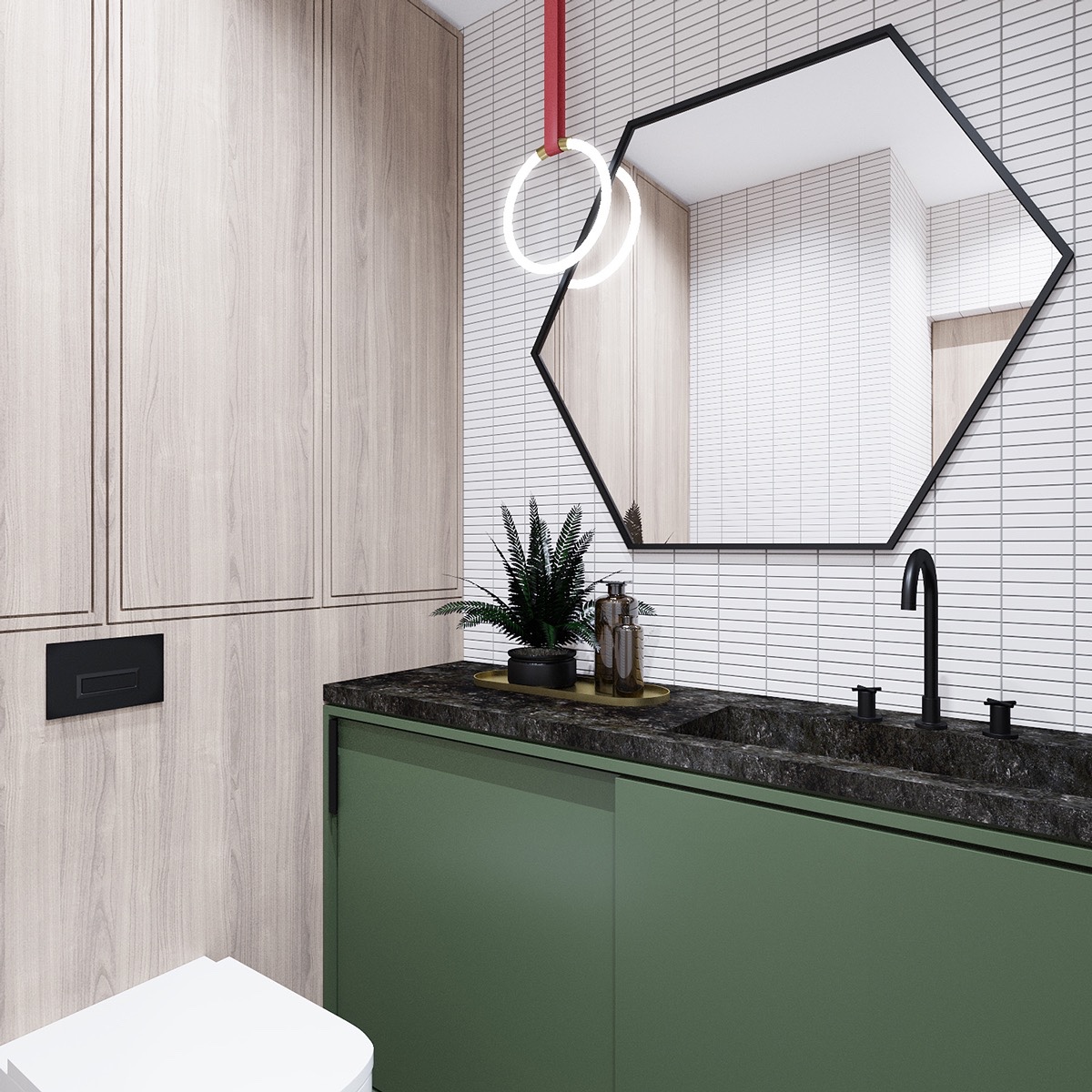 The last room that also important in this small apartment design ideas is a bathroom. There is a bathroom with the neutral color that looks elegant.