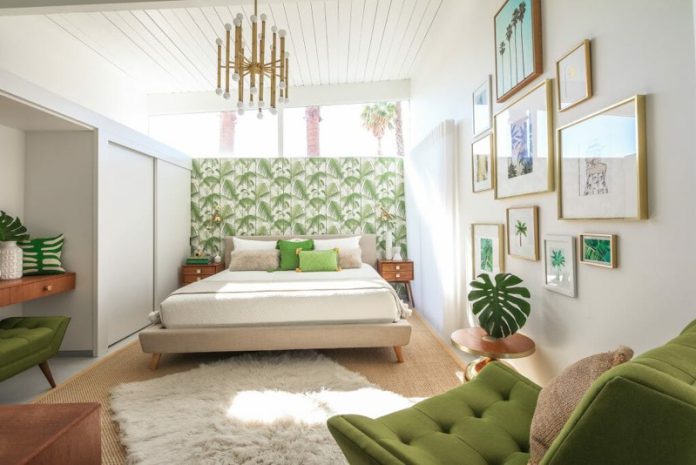 Summer is an ideal time for home improvement projects, whether you do it yourself or hire a professional. It's the season to enjoy time with friends and family in and around the house. In this article, we will discuss some ideas for easy home upgrades that are perfect to do during the summer season. These practical home improvement projects will help you refresh the look and feel of your house and some will even help with energy savings and efficiency!
Along with the upgrades, your summer projects should include essential home maintenance. So, while you plan your projects to do over the summer, don't forget to allocate some time and budget for the more functional parts of your home. For example, fixing that drain valve or draining your water heater tank. By taking care of your home in the summer, when it's warm and beautiful out, your home HVAC systems will be ready to keep you warm and cozy when it's winter.
Here are some great home improvement ideas to add to your list as you plan your summer home projects!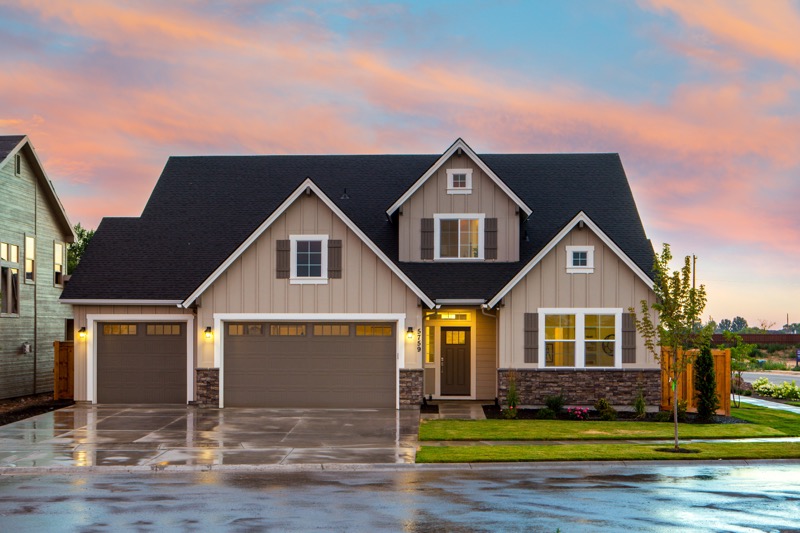 Start with a Fresh Coat of Paint
When you're coming up with your list of home improvement projects for the summer, consider a fresh coat of paint!
One of the best ways to refresh your home is to change the colors. Paint your living room with a palette of complementary and contrasting shades to make it more lively and vibrant. Create a soft, comfy feel for the bedroom with pastels and textures. Change up the bathrooms and kitchen to make them more exciting and eye-catching. When you add painting to your list of summer home projects, the possibilities are limitless.
Add to that some artistic motifs, simple murals, or ready-made vinyl stickers, and it will soon feel like you're in a brand-new house. These upgrades can extend outside as well, with a fresh coat of paint on your front door. Changing the colors of your home is just one thing on our list of easy home upgrades and projects to do over the summer.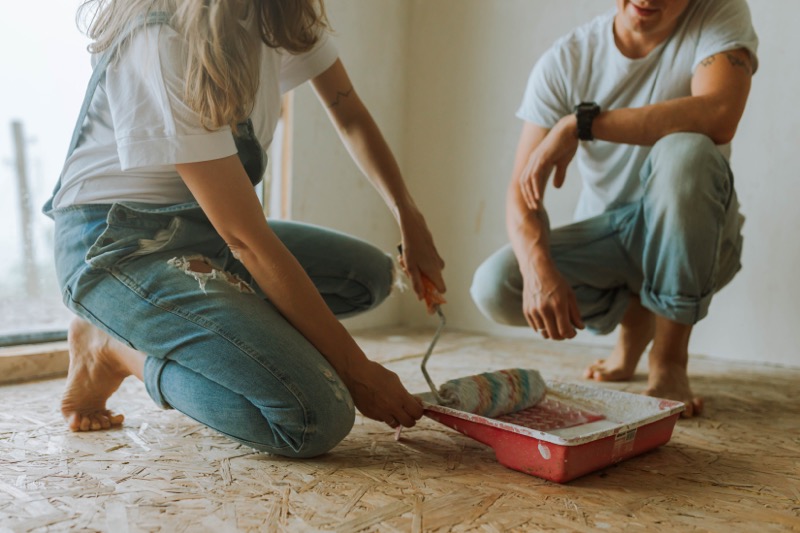 Kitchen Upgrades
Have you been considering getting a kitchen island? What about open shelving or installing a butcher block? There are a wide variety of summer home projects, modifications, and additions that you can make to your kitchen. For a quick kitchen upgrade that can make a big difference, you could consider new kitchen sink fixtures or hardware for your cabinets. For a more practical home improvement, consider installing a new energy-efficient dishwasher or refrigerator.
Depending on the size of the space and your budget, you have your pick from functional to aesthetic house upgrades that will improve your daily cooking and dining experience.
Also, pay attention to the floor area. Take advantage of the floor to give color to the kitchen. You can make it alive in summer by using a kitchen rug or carpet with beautiful bright colors. Choose fabrics with simple motifs so that they are more balanced and harmonious in appearance. Here you can rely on ikat fabric. They have a lot of fabrics with various colors and beautiful motifs.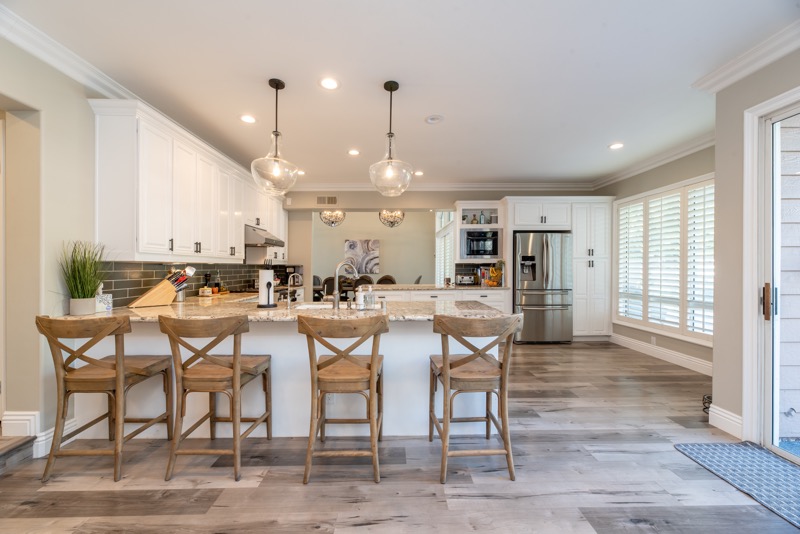 Bathroom & Plumbing Upgrades
Summer is a time to entertain guests, and they will need to use your facilities once in a while. So if you have been planning to upgrade your toilet or install a new one, summer is the right time for it. Modern plumbing solutions also offer water savings and efficiency. By installing a low-flow shower head or bathroom faucet, you'll lower your water bills and help the environment.
Your summer home improvement projects can extend to the backyard as well by installing a refreshing outdoor shower or a beautiful new water feature.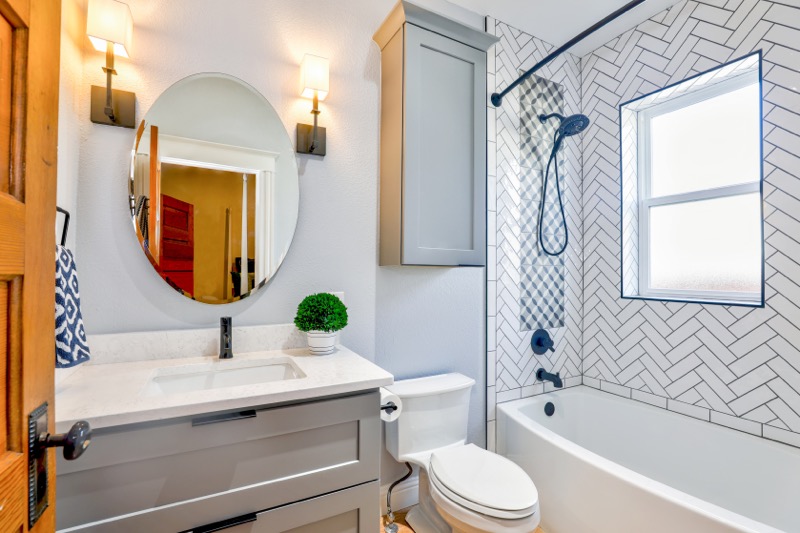 Smart Home Devices
One of the most popular and practical home improvement projects is to turn your property into a smart home. This easy upgrade to your home allows you to control the lighting, heating, cooling, security, and much more at the touch of a button from anywhere in the world.
With new technology covering everything from smart TVs to smart ovens and thermostats, there are endless smart ways to give your house an upgrade. These devices can now be controlled and programmed through your smartphone, opening an exciting new world of possibilities. Installing smart home devices is one more easy home upgrade to do during the summer.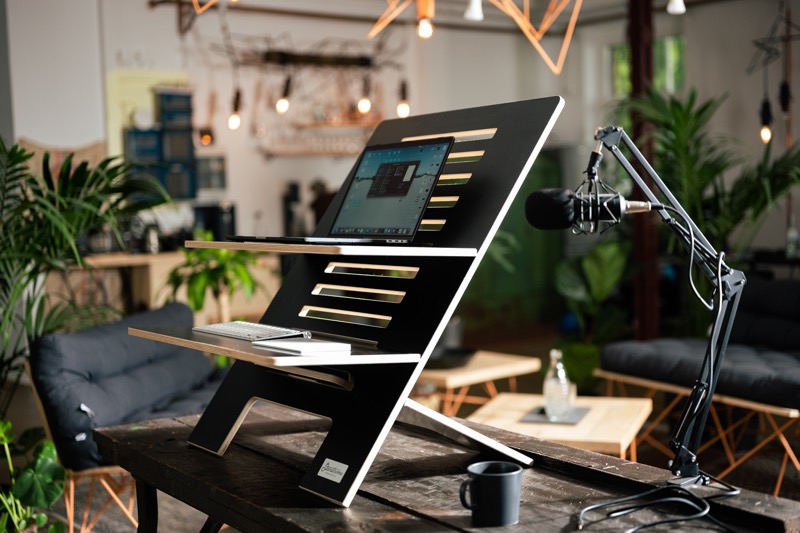 HVAC Upgrades
Do you feel like your summers are too humid and sticky? Maybe it is time to get a whole-house dehumidifier. These HVAC systems are a lifesaver during the hot summer months. As you're coming up with home improvement ideas, keep in mind that summer is an excellent time to look at your heating and cooling system and schedule an inspection, plan an overhaul, or upgrade. Get in touch with a professional heating and cooling contractor to learn more about the best HVAC home improvement projects.
Also, there are simple things you can do on your own. Clean air filters and ductwork, and take a walk around the house to make sure outdoor vents are cleared of brush and leaves.
Between your own summer projects, and a tune-up by a licensed HVAC contractor, you'll be well on your way to your perfect summer indoor experience.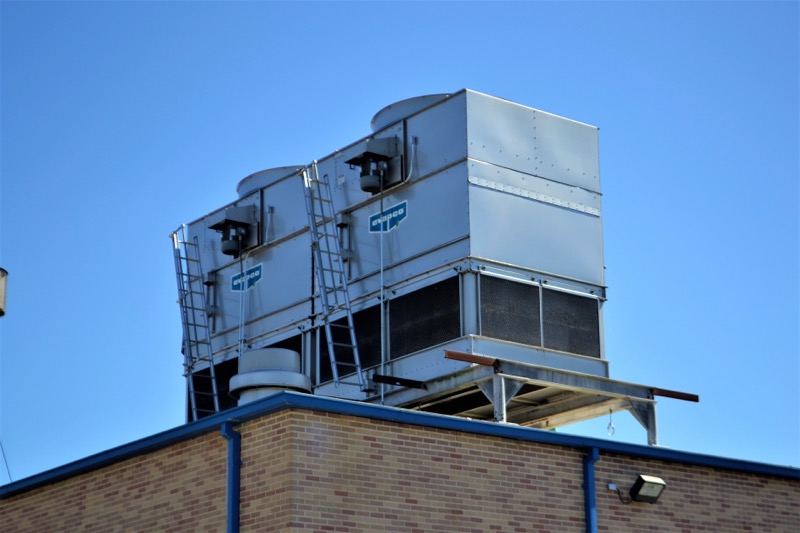 Plant a Garden
Summer is the perfect time to plant a garden and watch it grow. There's something very therapeutic about plants that instantly calms you down. Add a nook or a patch for mother nature to work her magic for you and your family. As far as easy home upgrades go, this is one of the easiest and most rewarding.
If you are an avid gardener and are ready for a more ambitious outdoor home improvement project, you could look into irrigation or sprinkler systems to keep your flowers and plants happy all season long.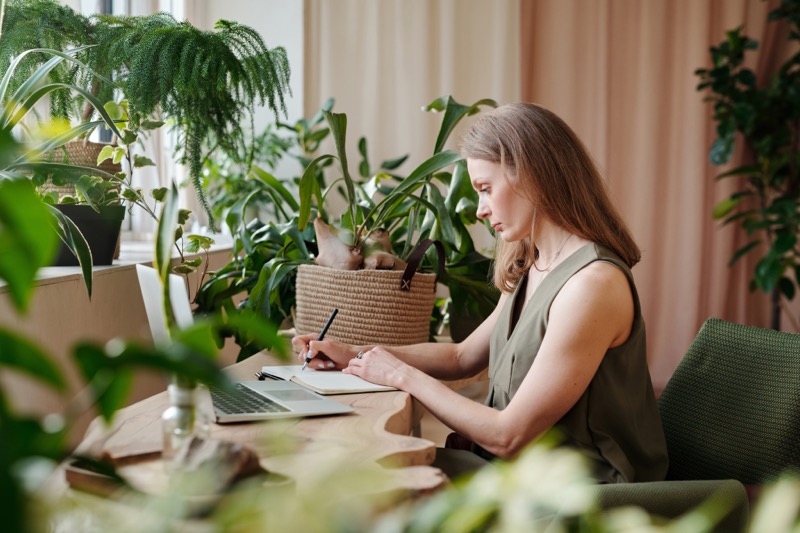 Washing and Cleaning
Summer is also the best time for washing and cleaning. Indoors and outdoors, getting rid of the dirt and dust that has accumulated over the winter is an instant way to refresh your home. As you clean your house, other upgrades can easily be made, such as installing new blinds or rearranging your living room.
Pressure Washing
Also known as a power wash, for a satisfying summer project, use pressurized water to deep clean your house. Available for interior and exterior surfaces, this is one of the easiest and quickest ways to refresh your home and make it look new.
Pool Cleaning
Another commonly overlooked summer home project is pool cleaning. Most pool owners leave it to the last minute and struggle to get an appointment or pay high fees. Plan for a clean-up today and skip all the hassle. Summer is the time for fun and frolicking in the pool, so get ahead by getting a professional cleaning done to make the most of the warm summer days.
Conclusion
A little strategizing goes a long way in planning home improvement projects. Some of the simplest tasks such as cleaning and maintenance can often make a world of difference when done by a professional contractor. Larger house upgrades such as new appliances or HVAC systems will benefit your home for many years to come.
By choosing a few fun and practical home improvements and projects to do over the summer, you'll be able to enjoy the sunshine in a cleaner, more efficient, and more beautiful home.