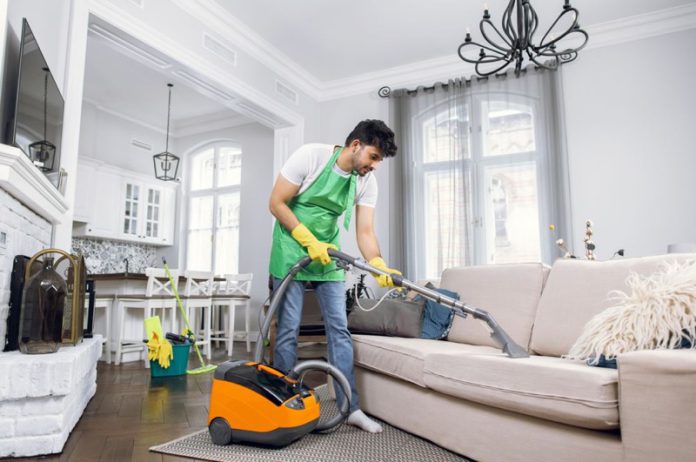 Keeping your home tidy is important for several reasons, including improving indoor air quality, preventing allergies and diseases, and making the house more aesthetically pleasing. Vacuum cleaners provide an effective means of quickly and efficiently cleaning your home. With many styles available ranging from light cordless models that make using one effortless; others even feature removable filters which allow easy use on draperies or rugs to remove dust, dirt, and debris from those fabrics too!
1. Help to get rid of allergens:
One of the main advantages of vacuum cleaners is their ability to eliminate allergens from your home. Pet dander, mold spores, and pollen can accumulate on carpets and hard flooring materials before being released back into the air when someone walks on them or vacuums over them – thus contributing to allergy symptoms that affect those with asthma or respiratory conditions. Regularly vacuuming helps alleviate allergy symptoms caused by these allergens – an especially crucial benefit if living with these respiratory conditions!
2. Versatility:
Another advantage of vacuum cleaners is their versatility: you can use them on almost any surface. Although not recommended to vacuum furniture or curtains, most vacuums are versatile enough to use on materials such as wood, stone, tile, and linoleum, as well as carpets with dirt, dust, or stains on them. Some can even be used on bare floors but regular checks of the machine should ensure it does not wear out or develop issues.
3. Time & energy saving:
While a vacuum cleaner's primary advantage lies in saving both time and energy, there are also multiple secondary benefits. They help you to clean your home while being an excellent investment for both you and your health.
An effective vacuum cleaner is an essential tool in keeping your home tidy, so investing in one with top quality will pay dividends for years to come. Not only will a higher-grade vacuum outlive its cheaper counterpart, but it will also be much simpler to keep clean than regular brooms or mops.
4. Burn calories:
Vacuuming can also serve as an effective form of exercise for those without the time or energy to visit a gym. Simply dragging around a vacuum across the floor can help burn calories while helping you remain healthier by burning off extra weight.
Vacuuming is an integral part of daily life in most households, yet it can often be hard to keep up with. Vacuum cleaners may become hidden away in closets or under beds when not required and difficult to locate when it's time for use again; this leads to dirt and grime building up on floors, making them appear less bright and shiny over time. Therefore it is advisable that at least once each week you conduct a comprehensive vacuum sweep throughout your home, particularly if anyone in the household suffers from allergies or respiratory conditions such as breathing issues or suffering from allergies/breathing difficulties.
These are the top 4 benefits of using the vacuum cleaner. if you like this article then share it with your friends and also mention which benefit is impressed the most in the comment section.