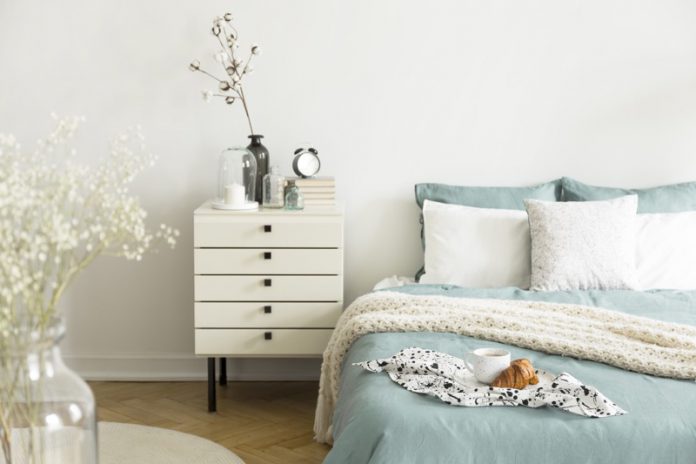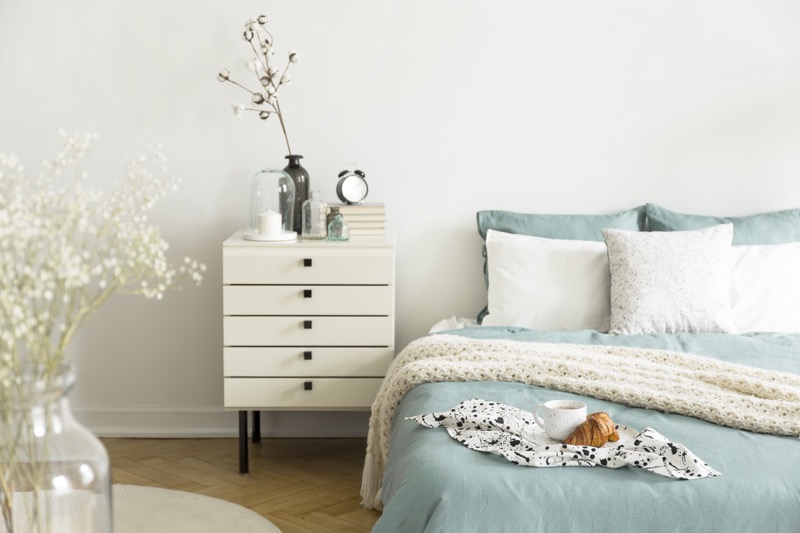 Your bed is your temple, and it's a place where you can fully relax after a long day. With that, you may want to ensure that you allow your bed to be cozy and let yourself sink into maximum comfort and deep sleep.
There's nothing that feels better than having to lay on your bed and feel the warmth and coziness surround your body. To allow yourself to enjoy your bed, here are tips on how you can make your bed extra cozy:
1. Choose The Right Bedding
Your bedding has a huge impact on how you'll be able to sleep at night. No matter how high quality your mattress and pillows are, you can achieve a better sleeping experience with the right bedding. For extra coziness, you should look for a quality bedding with the most comfortable, softest, and most breathable materials, to guarantee a good night's sleep.
You can search for local and online retailers that offer Australian made premium bedding products or other beddings available in their catalog. With these beddings so you know what you're getting is made from the highest-quality materials, allowing you to sleep soundly every night.
However, when shopping for beddings, you should go for ones that can provide you with maximum comfort. Ideally, you should check the thread count, and it should be between 400–800 as they can provide the ultimate hotel-like comfort.
2. Replace Your Mattress
A mattress plays an important role in making your bed cozy and comfortable. Therefore, make sure you choose the best mattress stores in your town. After all, it's the main surface you'll lay your body in as you get ready to sleep. If you have a mattress that's been with you for more than eight years, you should consider replacing it with a newer one. While replacing your mattress can be expensive, it can provide plenty of benefits to your health, along with improving your sleep quality. This way, you can maximize what a new bed has to offer, allowing you to enjoy every time you lie on your bed.
There are plenty of mattress options you can choose from, such as memory foam, hybrid, spring, and pillow-top mattresses. But if you're looking for additional comfort and coziness, you could never go wrong with a pillow-top bed. You'll feel like sleeping on a pile of clouds.
3. Upgrade Your Pillows
While some people advise sleeping without any pillows, you can't just compare the kind of comfort a fluffy pillow brings to your head as you lie in at night. If you're an intense pillow user, you should consider upgrading yours, to help you lie comfortably in your bed.
There are three kinds of pillow firmness that you can choose from—soft, medium, and firm. While going for the fluffiest material sounds like a fantastic idea, you should first identify your sleeping position. This way, you won't just sink in your pillow, and you could maintain proper alignment and body posture as you sleep through the night.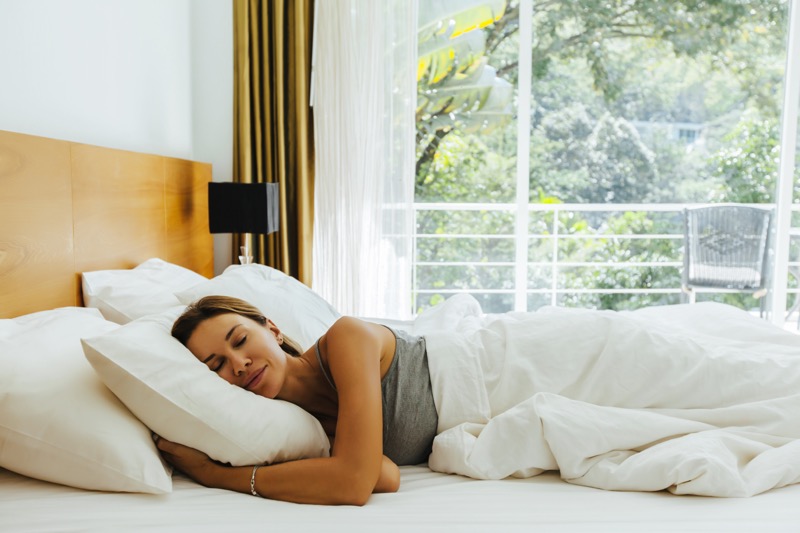 4. Include A Mattress Protector
A mattress protector's main role is to protect your mattress from bed bugs and spills, extending your bed's life span. Moreover, with modern innovations, a mattress protector also provides cooling and additional padding that can add to a cozy bed, providing even more comfort as you sleep.
There are plenty of mattress protector options that you could choose from. You can go for waterproof ones if you constantly eat on your bed; one with a cooling pad, perfect for hot sleepers; and extra padding if you just want to lie in something soft after a long day at the office.
5. Use A Duvet
Most times, a blanket might be enough for you. However, for maximum comfort, you should look into buying a duvet. A duvet is a thicker version of a blanket that has fills inside. In this way, you can fully cover your body with comfort and coziness, which may make you stay in bed past your alarm.
Moreover, when using a duvet, you should consider the temperature inside your bedroom. Preferably, you should try to avoid using your duvet in summer or hotter temperatures without an air-conditioning unit, as it can make your bed warmer and less comfortable. A duvet is perfect for colder seasons, as it hugs your body with warmth and coziness.
Conclusion
Having a cozy bed is what everyone aims to have. While some might think that throwing in a duvet or comforter is all that it takes, there are plenty of other bed upgrades you can do, and you should allow your bed to be comfortable every night.
While upgrading your bed might be expensive, it'll allow you to sleep better, which is one great life investment you could highly benefit from. With a good night's sleep, you can improve your overall health, including your mental health.