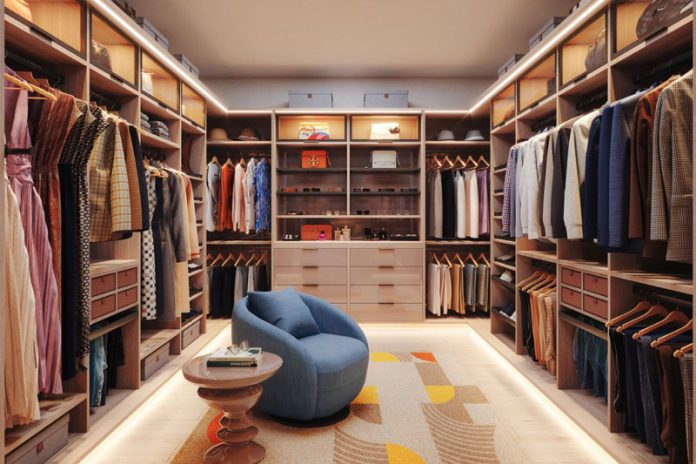 One of the most neglected aspects of house organization is the storage space provided by closets and cabinets. Few people realize how much easier life can be with well-planned storage spaces in their homes. There are many ways in which custom closets and cabinetry may enhance your house, both practically and aesthetically.
In this in-depth essay, we'll explore how bespoke storage solutions may improve your life in many ways, from making better use of your living area to increasing the value of your home. Let's delve in and find out what makes bespoke cabinets and closets such a huge deal for any home.
Custom closets and cabinetry service of Guilin Cabinets offer a unique look that can be tailored to your home's aesthetic. They also allow for maximum storage and organizational efficiency, since you can design the exact space you need. Additionally, this type of cabinetry is often more durable and longer-lasting than traditional cabinetry. Custom closets and cabinetry come with a plethora of advantages that cater to the specific needs of your home. Let's explore these benefits in detail:
Maximizing Space Utilization
You can easily customize your closet and cabinetry to fit into your space seamlessly. With custom storage solutions, you can have precisely measured shelves, hanging rods, and drawers to accommodate your belongings efficiently. They optimize every inch of your closets and cabinetry, making sure no space is wasted. For instance, you can add slanted shelves to the sides of your closet to make use of the space near the ceiling or add a jewelry drawer for your accessories.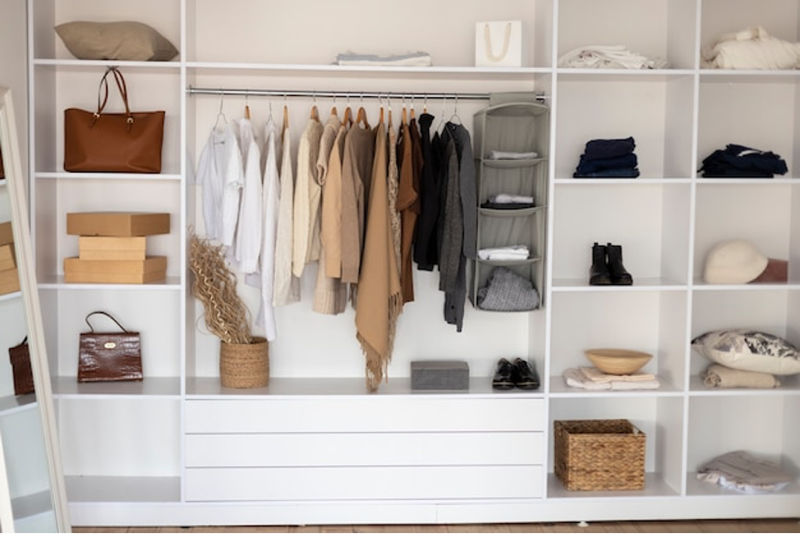 Tailored to Your Lifestyle
A one-size-fits-all approach to storage is not always effective, especially when it comes to storage. In order to meet your specific needs, custom closets and cabinets are tailored to your lifestyle, preferences, and habits. Whether you need to add a shoe rack, extra hanging space, or hidden compartments, you can create a custom solution tailored to your unique needs.
A custom solution is the key to making the most of your storage space, ensuring everything is exactly where you need it, when you need it. Professional organizers can help you create a custom closet or cabinet tailored to your needs. They can also provide you with advice and tips to make the most of your space and keep your storage organized. Additionally, custom closets and cabinets can also add value to your home. Visit us if you need a professional service
Easy Maintenance
There are many reasons why custom storage solutions are considered the best in terms of durability, longevity, and design. Using high-quality materials and expert craftsmanship, we ensure that your closets and cabinets will withstand daily wear and tear, requiring little maintenance over time. However, one potential downside to custom storage solutions is the cost.
Depending on the size and scope of the project, custom storage solutions can be significantly more expensive than off-the-shelf options. For example, a custom-built walk-in closet with integrated shelving and drawers may cost upwards of $10,000, while a similar-sized pre-assembled closet can cost as little as $1,500.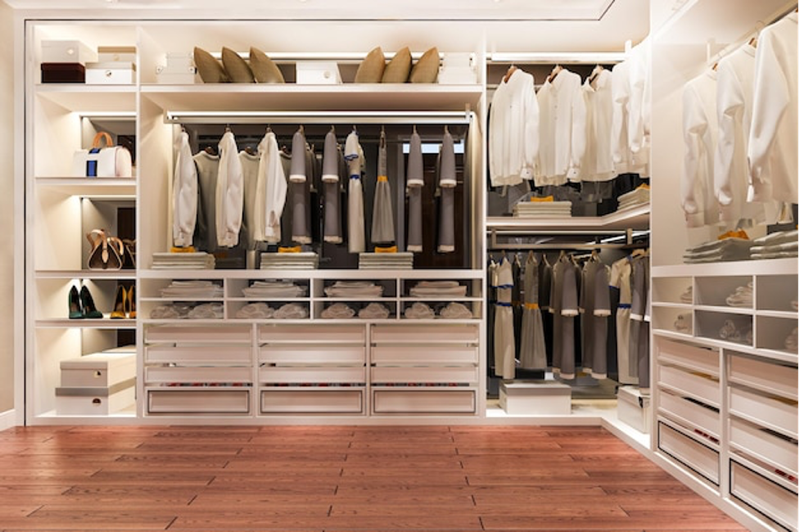 Eco-Friendly Options
With eco-friendly and sustainable materials, it is possible to create custom closets and cabinetry for your home that will contribute to a greener, cleaner environment. Not only will this help you create a beautiful home, but it will also reduce your carbon footprint and support the future of our planet.
Some might argue that using eco-friendly and sustainable materials to create custom closets and cabinetry is more expensive than using traditional materials. While it is true that sustainable materials may have a higher initial cost, they often last longer and require less maintenance, which can save you money in the long run.
FAQs
Are custom closets and cabinetry expensive?
Custom storage solutions can vary in price, depending on the materials, features, and complexity of the design. While they may have a higher initial cost than pre-made options, the benefits and value they bring to your home often justify the investment.
How long does it take to install custom closets and cabinetry?
The installation timeline for custom closets and cabinetry can vary based on the size and complexity of the project. Typically, it can take a few weeks from the initial consultation to the final installation.
Can I make changes to my custom closets and cabinetry in the future?
Yes, one of the advantages of custom solutions is their flexibility. You can make adjustments or additions to your storage system as your needs change over time.
Are custom closets and cabinetry eco-friendly?
Many custom storage companies offer eco-friendly options, such as sustainable materials and environmentally conscious manufacturing processes.
Do custom closets and cabinetry come with warranties?
Yes, reputable custom storage providers often offer warranties to ensure customer satisfaction and protect against any manufacturing defects.
Can custom closets add value to my home if I plan to sell it in the future?
Absolutely! Well-designed custom closets and cabinetry can significantly enhance your home's appeal and resale value, making it a more attractive option for potential buyers.
Conclusion
Putting money on customized storage solutions for your house will pay benefits for years to come. The benefits of custom storage solutions extend far beyond the obvious ones of increased efficiency and aesthetic satisfaction. The benefits may be seen in every facet of your life, from better usage of available space to lower stress levels. Therefore, bespoke closets and cabinetry are beneficial if you want to maximize your house and improve your quality of life. Invest in the long-term value of your home by installing bespoke storage solutions.
On the other hand, some people may not have the budget to invest in custom storage solutions. In this case, DIY storage solutions or cheaper, off-the-shelf options may be a better fit. It is also important to consider whether you will actually use the storage solutions you install – if you are likely to move house in the near future, for example, it may not be worth the investment.