Roohome.com – Each of us wakes up and sleep definitely want to enjoy a comfortable room. Today many people who imitate foreign styles. Now Scandinavian bedroom design with white color to the bedroom could be an option for your bedroom. This design is not fancy but it could give the impression that there is an interesting and distinctive trademark. Therefore a Scandinavian design for this bedroom is suitable for you who like simple designs which are interesting.
Scandinavian Interior Design With White Colour
If you like the Scandinavian design but confused with the selection of colors for the design theme of your bedroom, the white color options can be combined in your Scandinavian bedroom design. The color white is a neutral color for the design of your room because you can also combine a white color with another color. The application of a white color will show the impression of a clean and quiet when we were in it. On the floor, you can use patterned flooring planks of wood that your concept even more unified.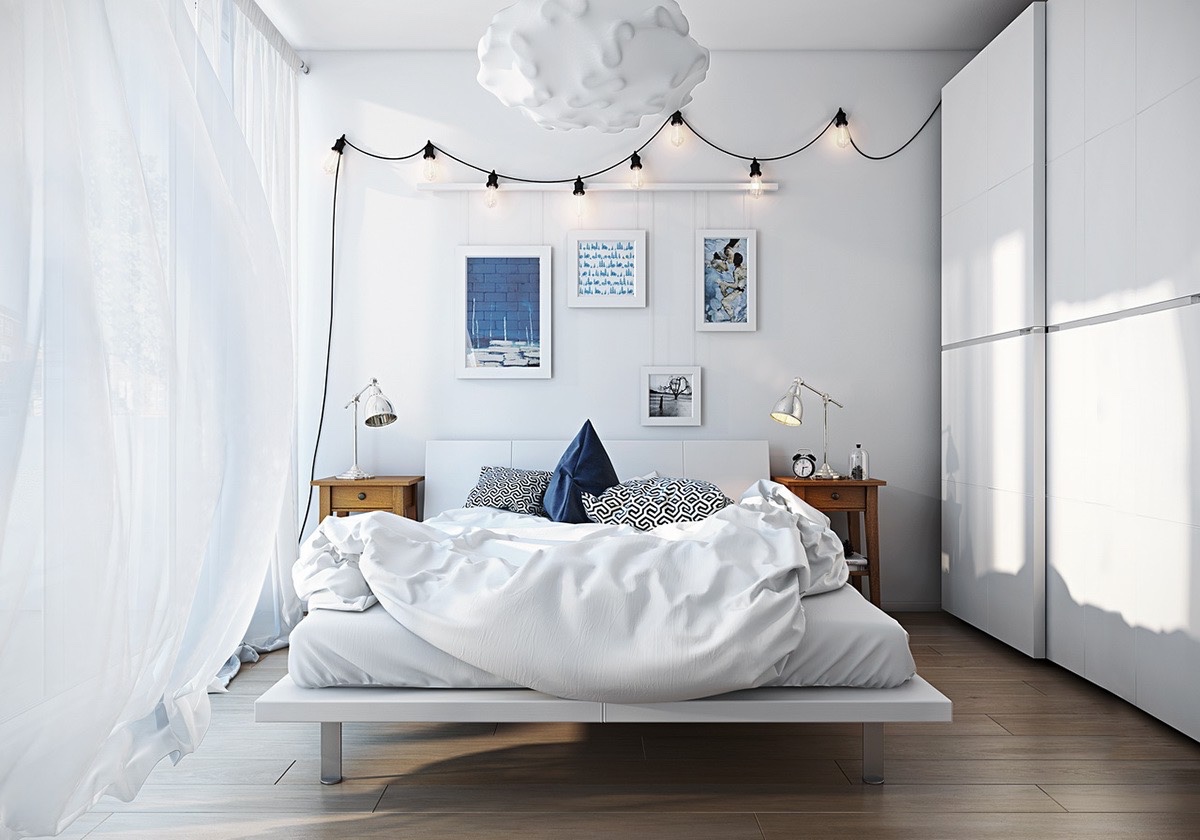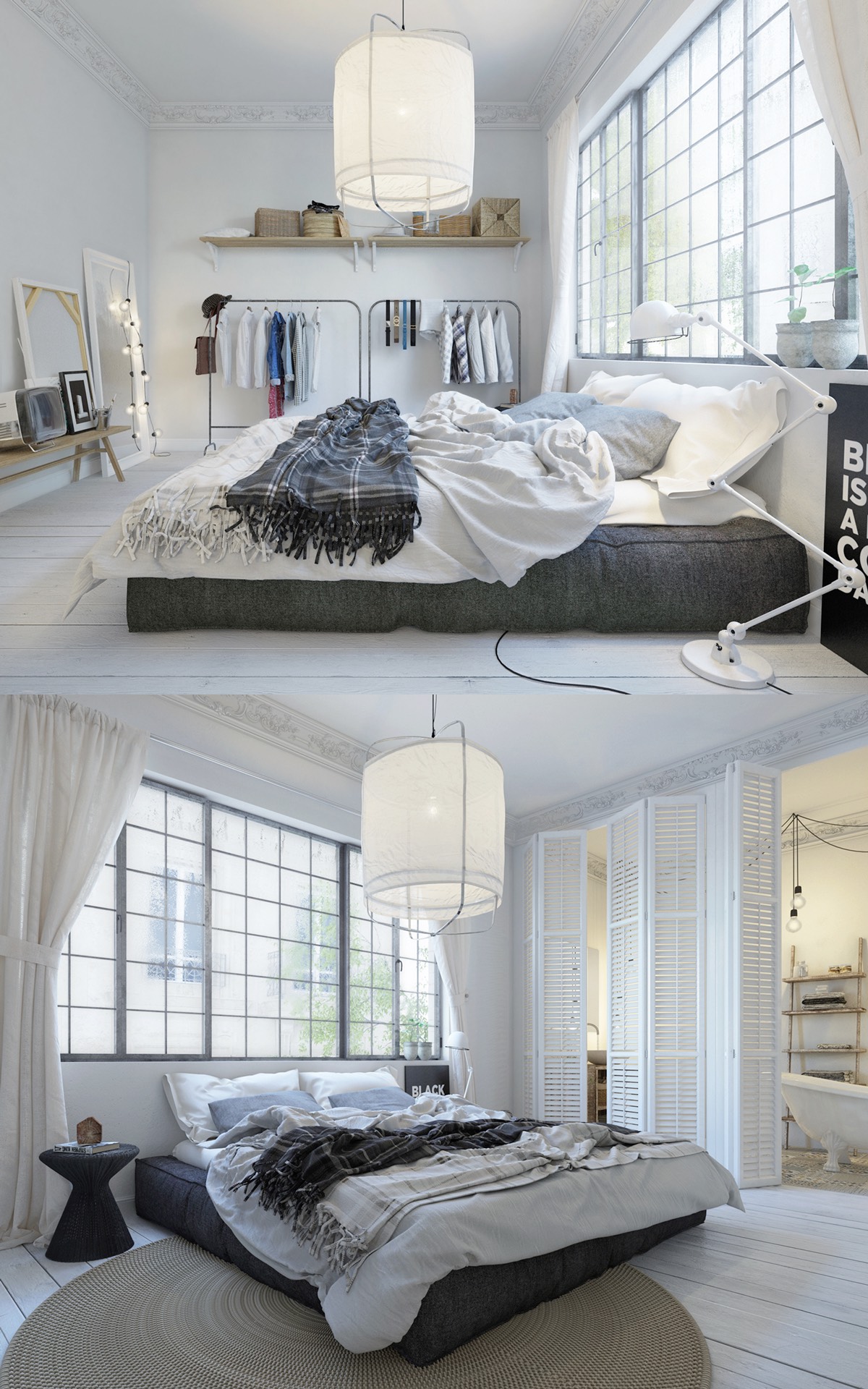 For those men who do not like to store her clothes into the wardrobe. You can put a hanger made of an aluminum specially made to hang the clothes in small amounts.
Scandinavian White Bedroom Furniture Design
To complete the design of Scandinavian in your room, use white furniture will be more harmonious with your theme. Furniture on your windows and doors, you can use of thick glass to make it more transparent impression. On the wall, you can build from brick white or paint it with white. Add accents of wood on the floor or slightly brown colors to reinforce the theme of Scandinavian interior design concept on your bedroom.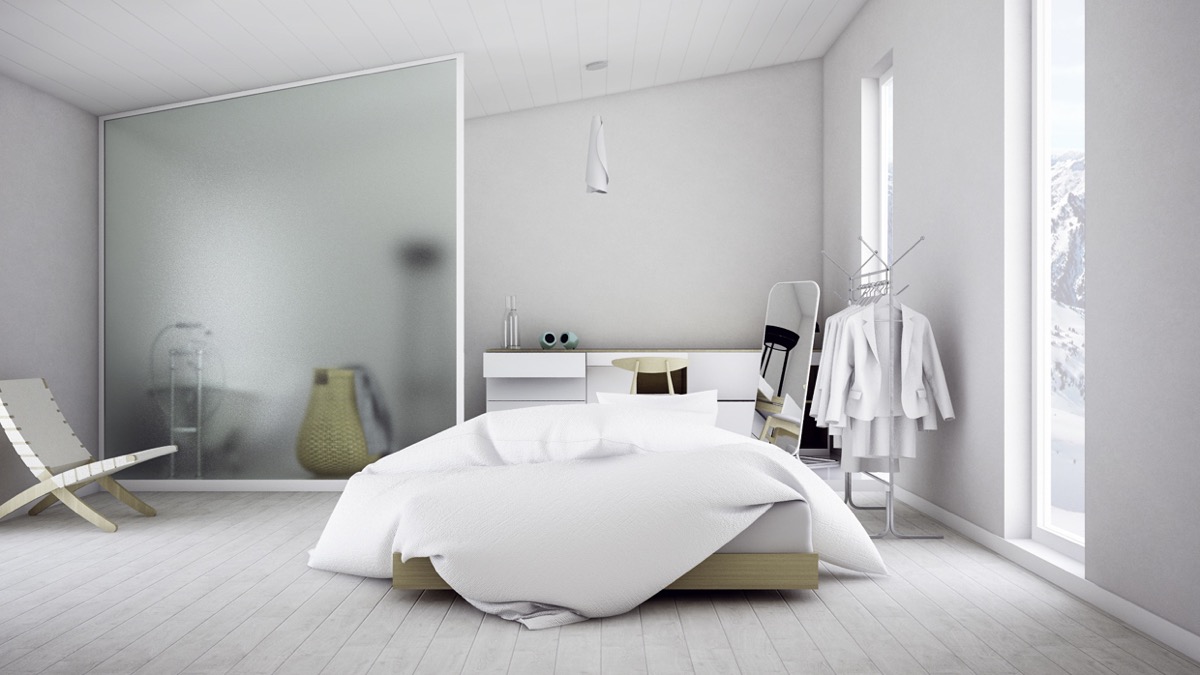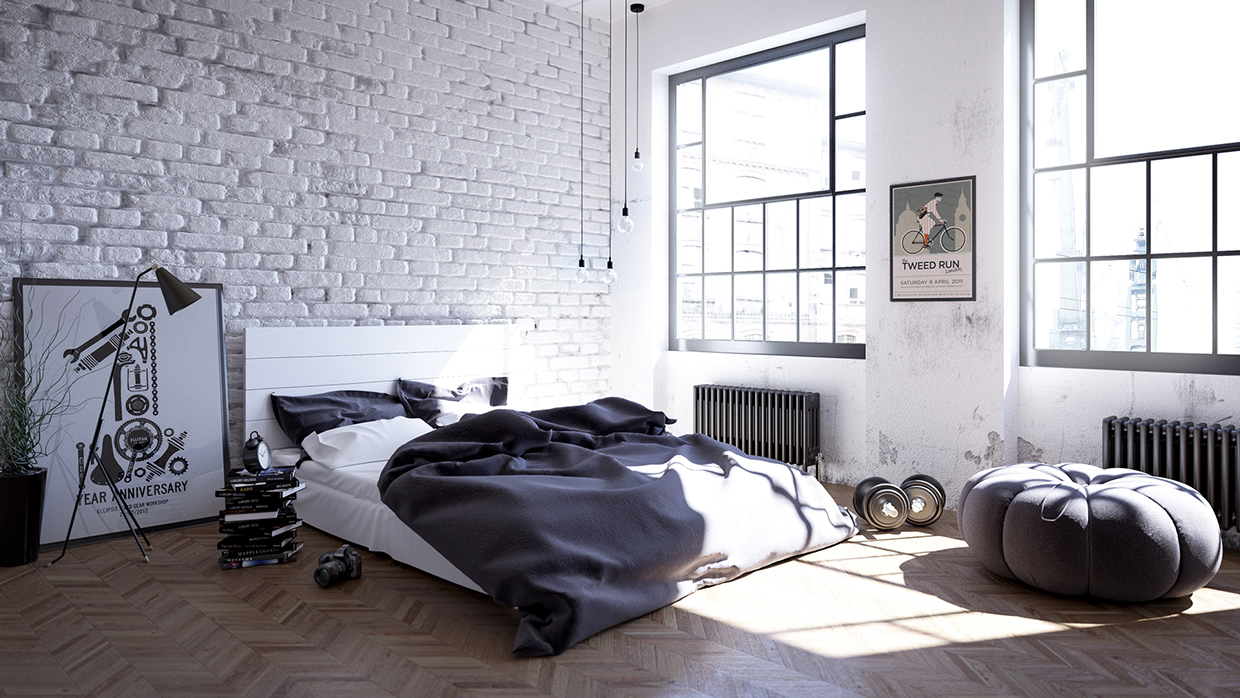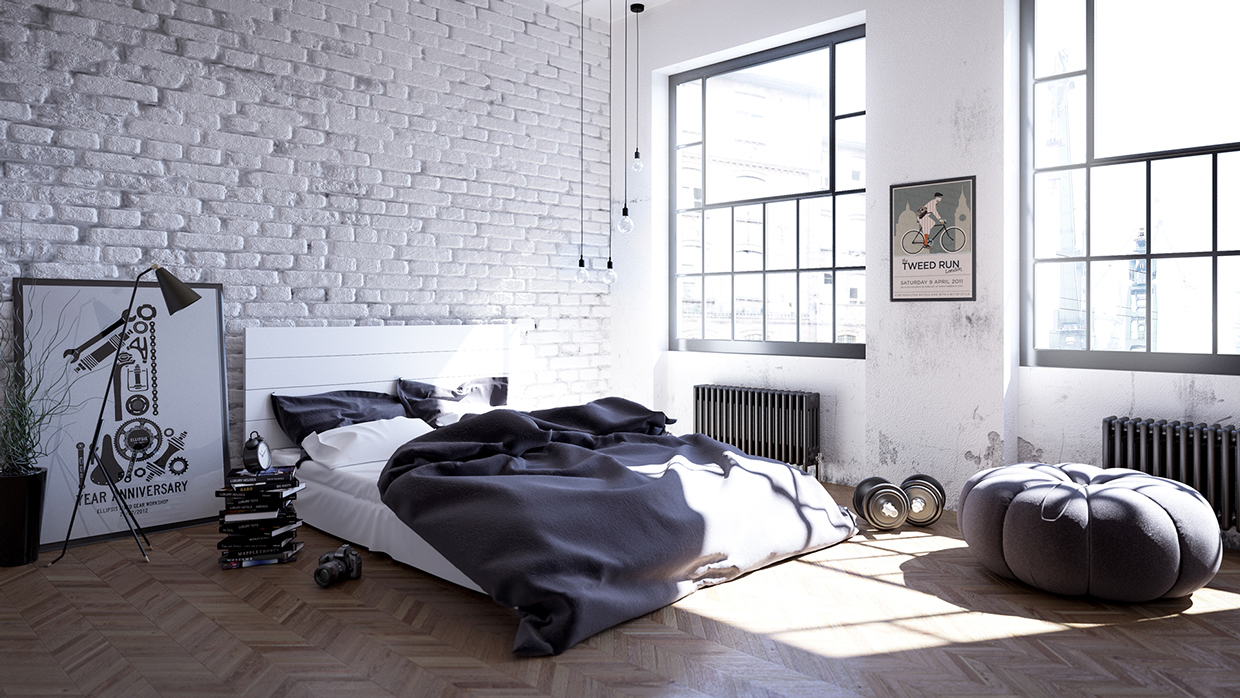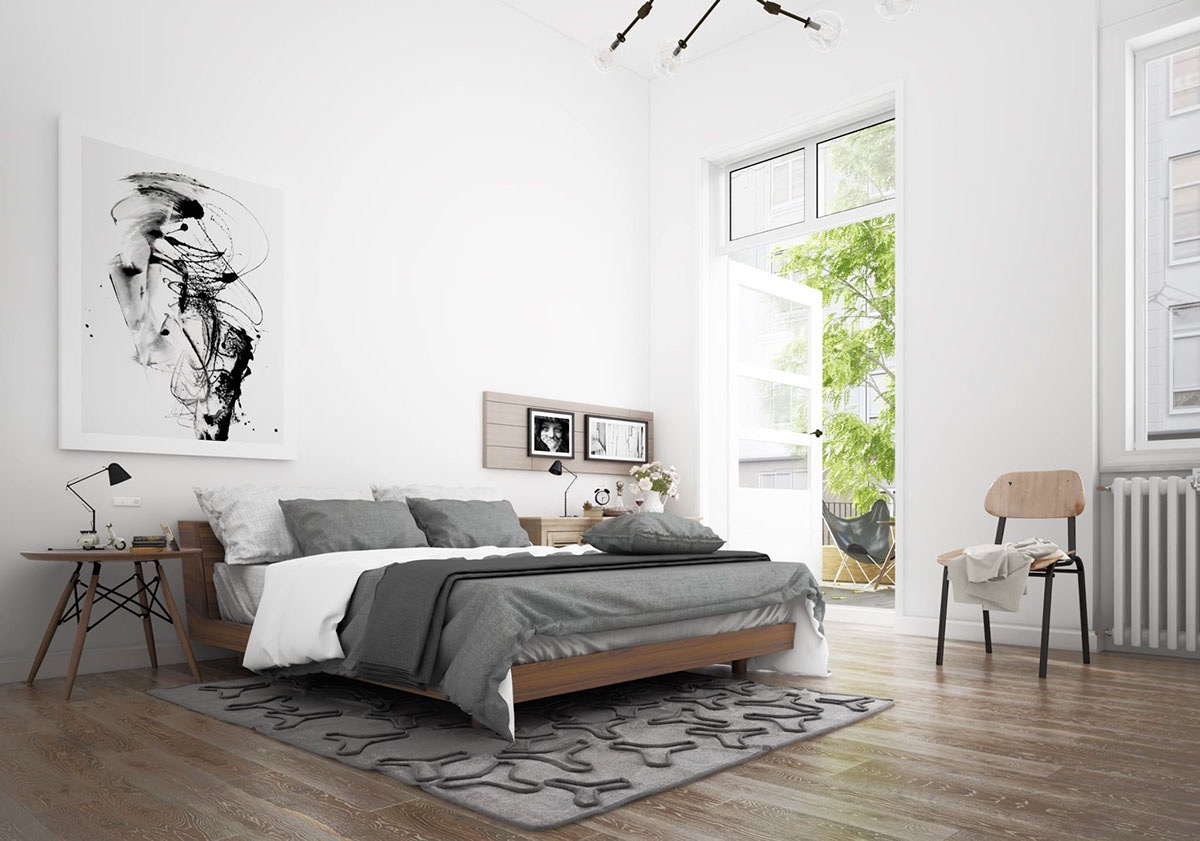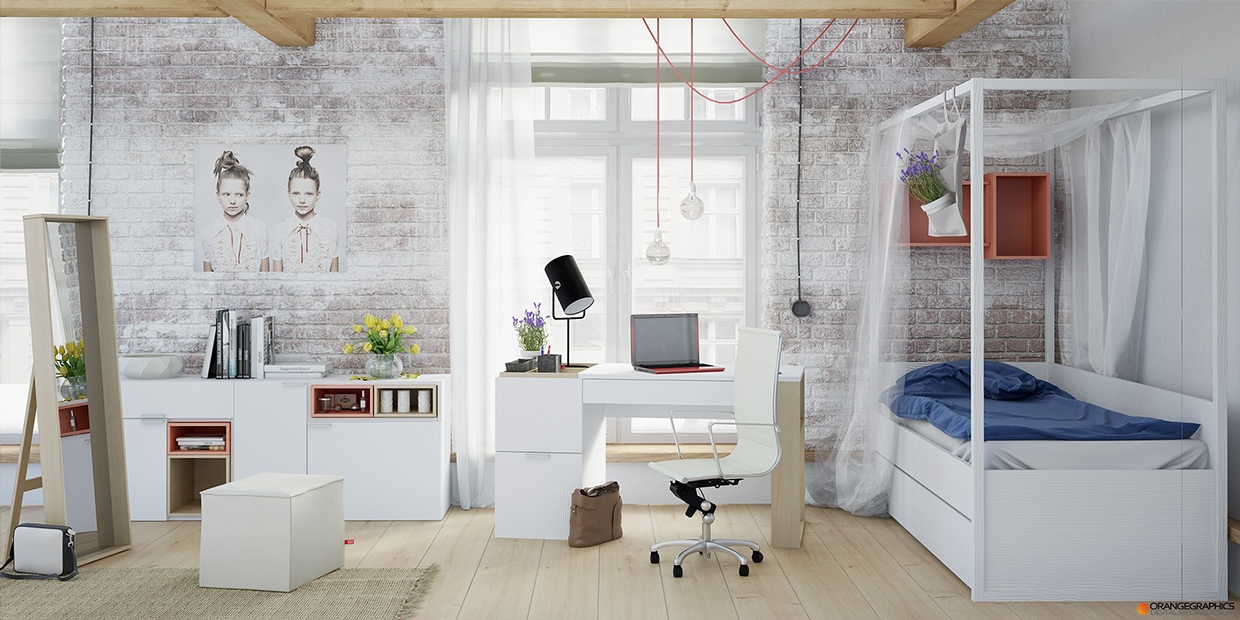 If you like the patterned wall. Use wallpaper wall as a decoration simple. Do not use too much pattern wallpaper. You can use wallpaper writing, picture or polka dot patterned so do not to make full on your wall.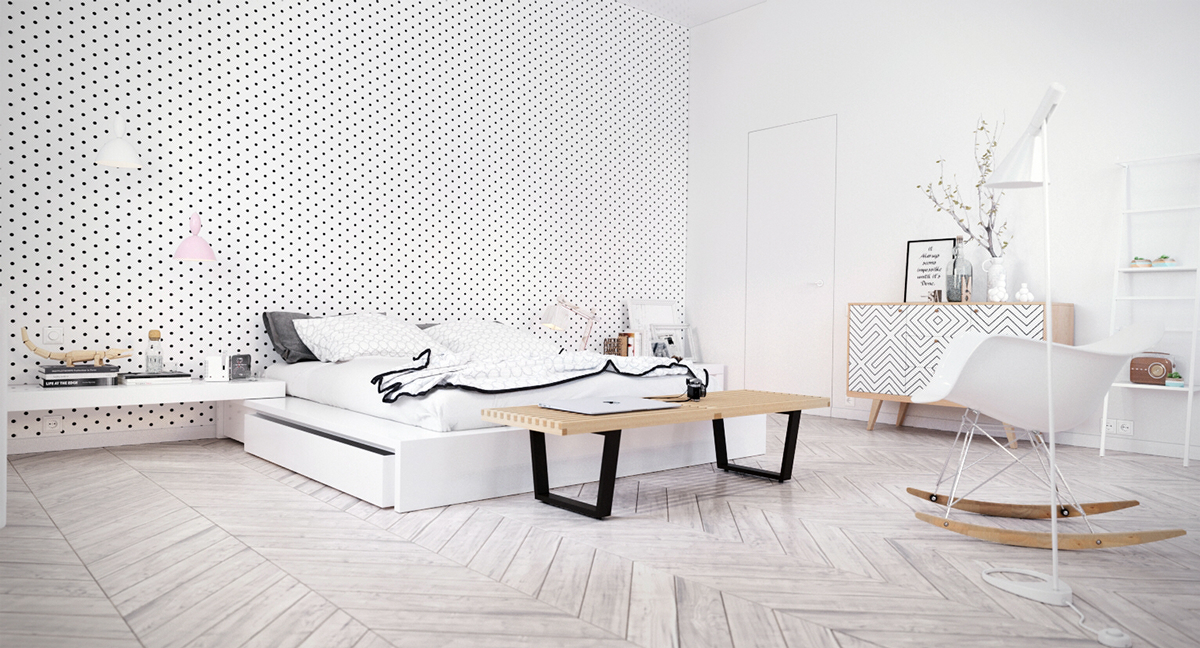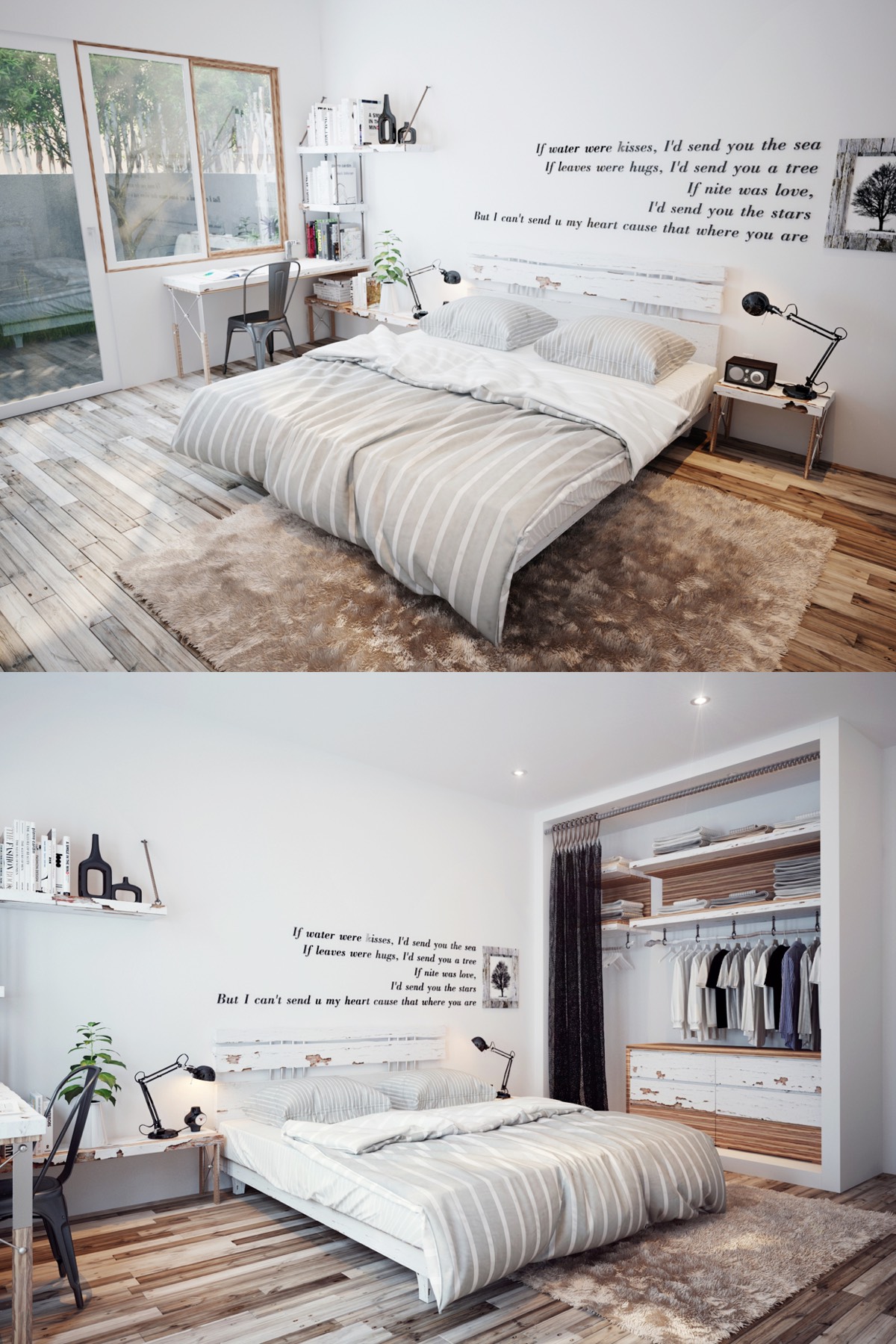 Black and white abstract painting you can display on your wall or place it on the side of the room. Lights that are used need not be large or small. Very distressed wood side table, dresser, and the head increase contemporary design with its own charm in your Scandinavian bedroom design with white bedroom furniture.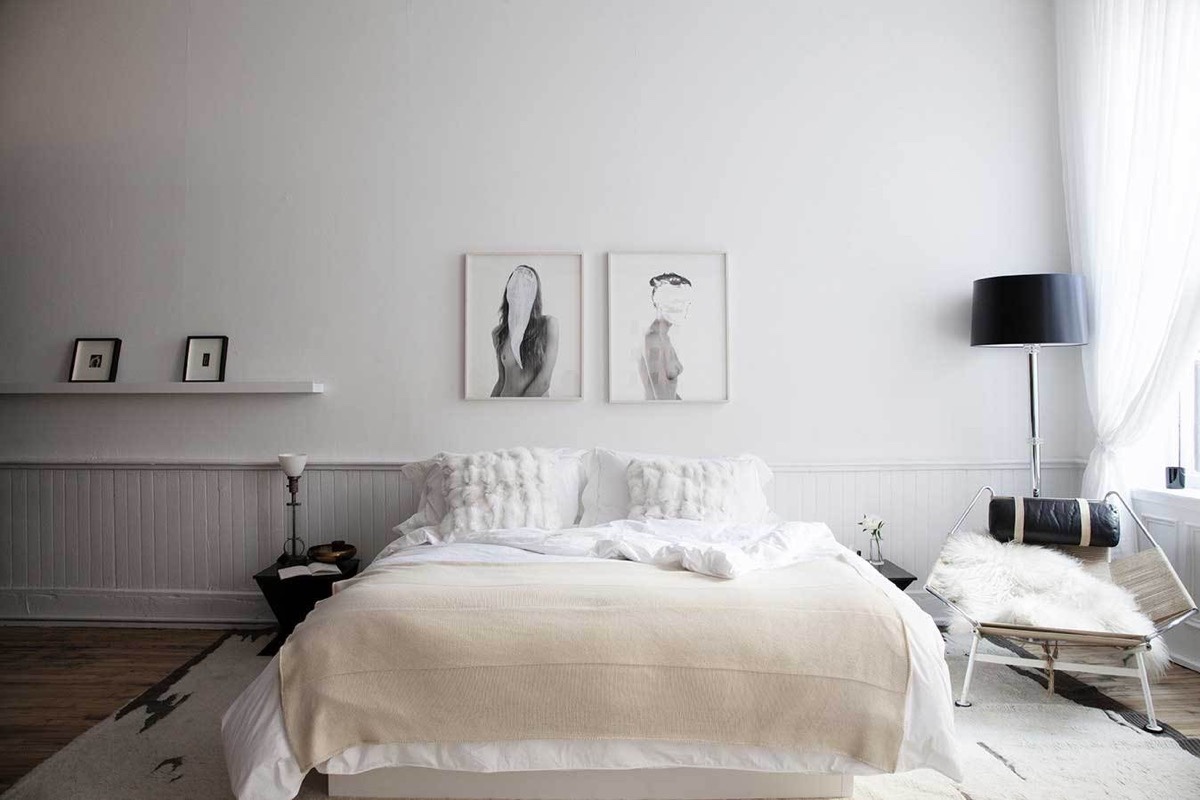 Finds out your another inspiration of Scandinavian bedroom design with white theme!