Roohome.com – A modern apartment design ideas never die! It always a great choice for a comfortable dwelling. Why? Because it looks stylish and perfect for gathering with family or friend. But, if you want to apply it, you need to prepare the other concept that can make it more beautiful and different from the other. Applying black and white shades, or monochrome style can add the beauty value for it. The use of unique decoration also the easiest ways to make it beautiful.
Modern living room design idea
The modern design of living room with attractive features can add to the comfort of the room. You should also use furniture with matching the color so it can work in harmony and produce lovely results. Do not forget to set the light that can give or create a great feeling. After that, you can enjoy the room with your family.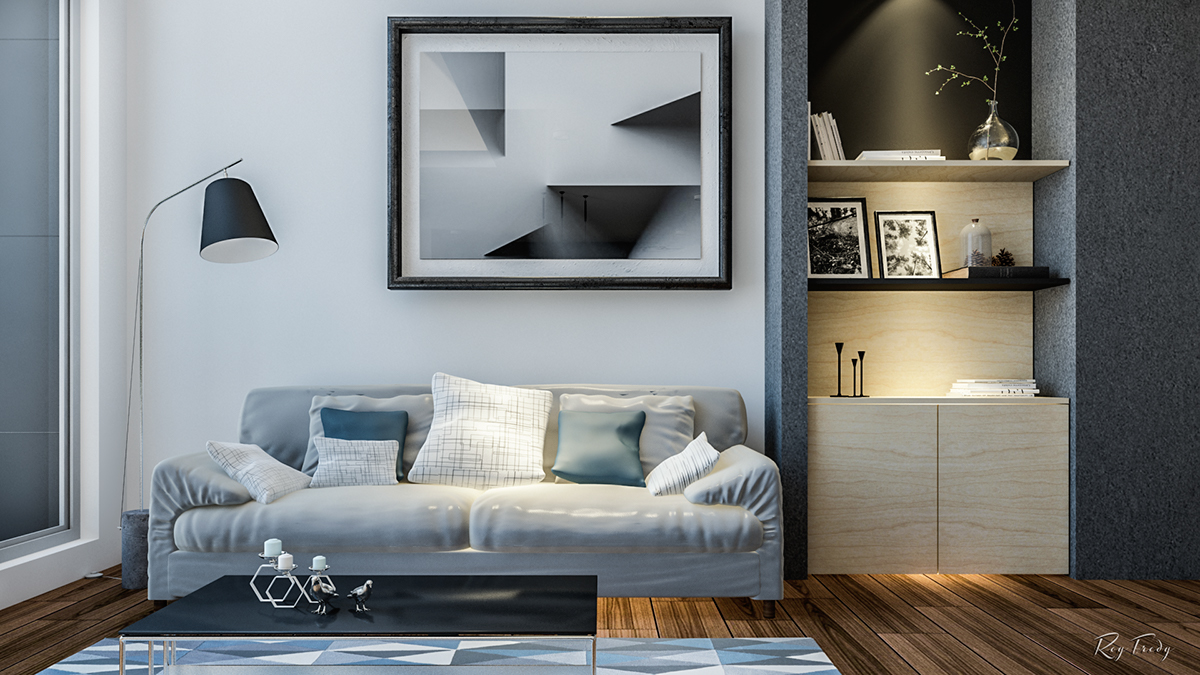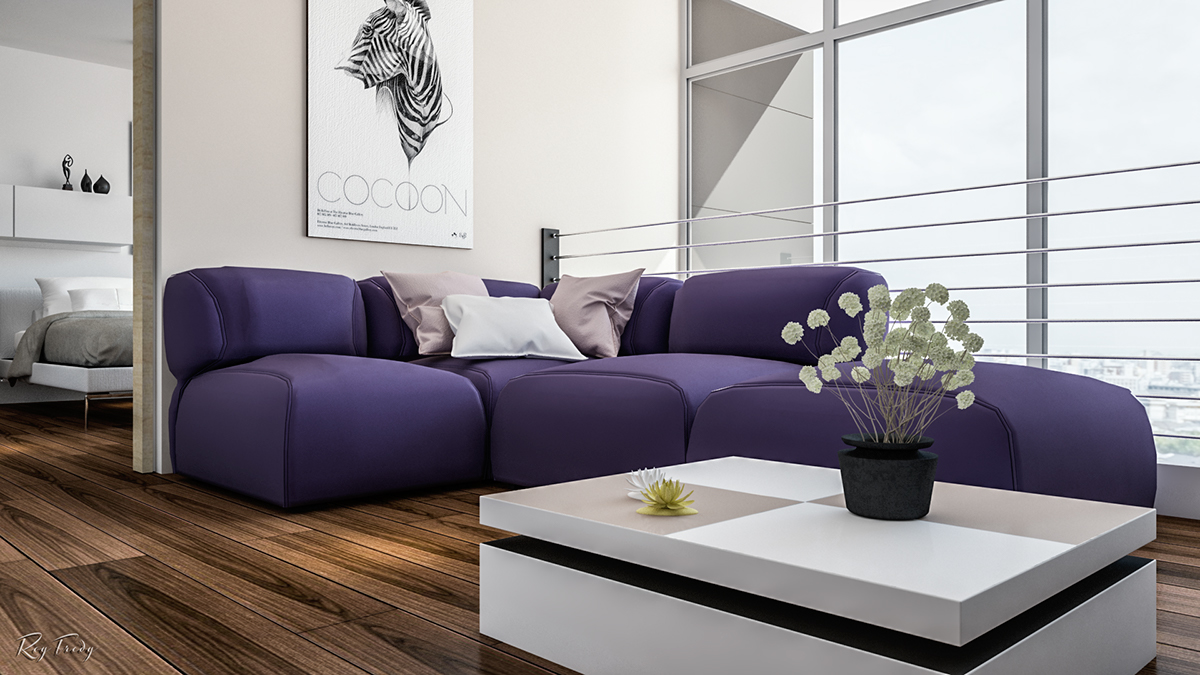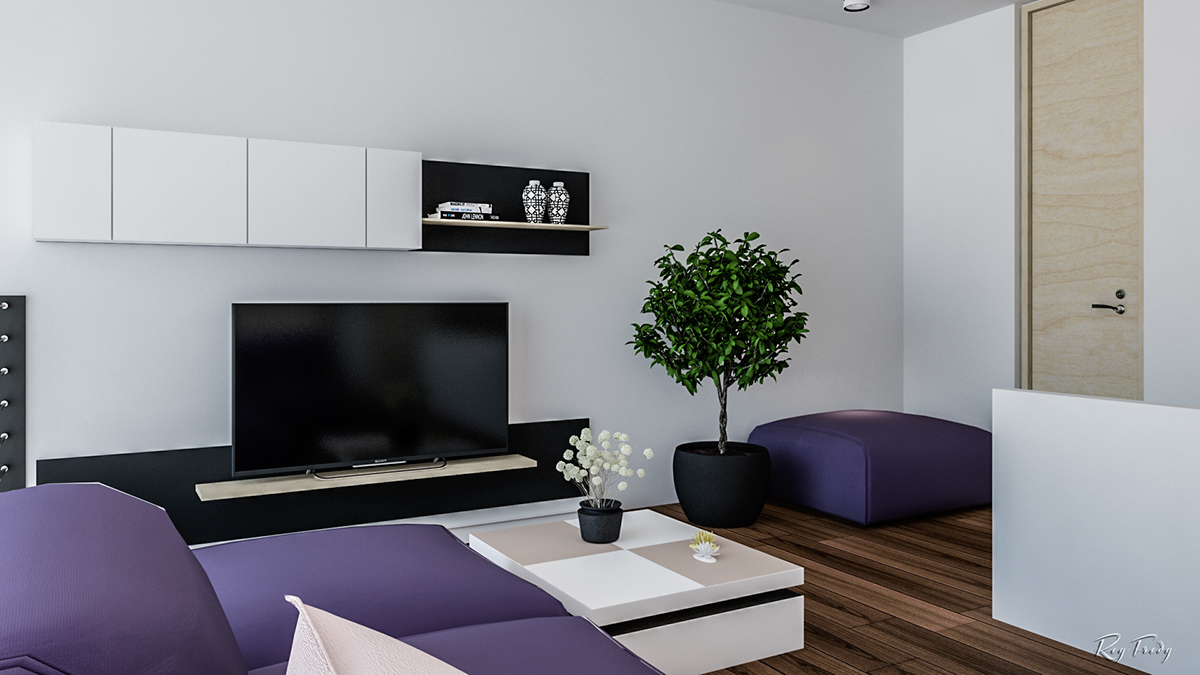 These modern apartment designs apply an open floor plan. It also looks brighter and wider because of it. The use of wooden floor like an ice breaker for its space, it really makes it complete. But, the window that was set here also holds the important role in beautifying the room.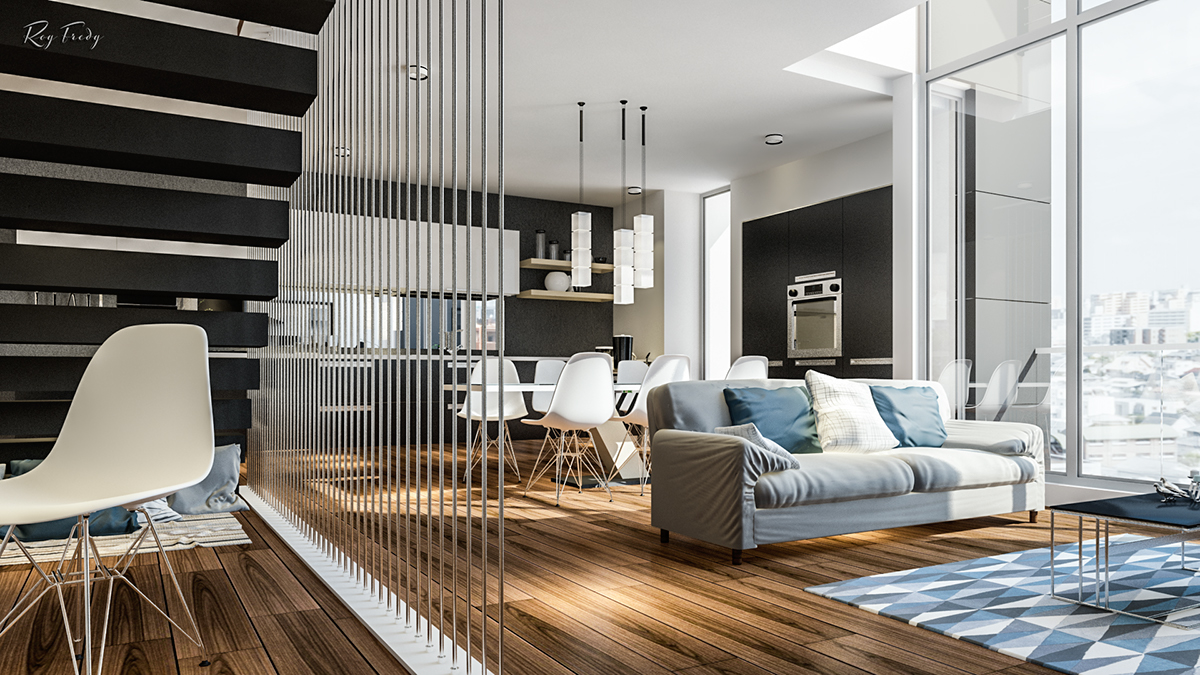 Applying the other concept also possibles. You can see this Scandinavian dining table that fills this modern apartment properly. It is so soft ad sleek and of course, it can make your meal time be comfier.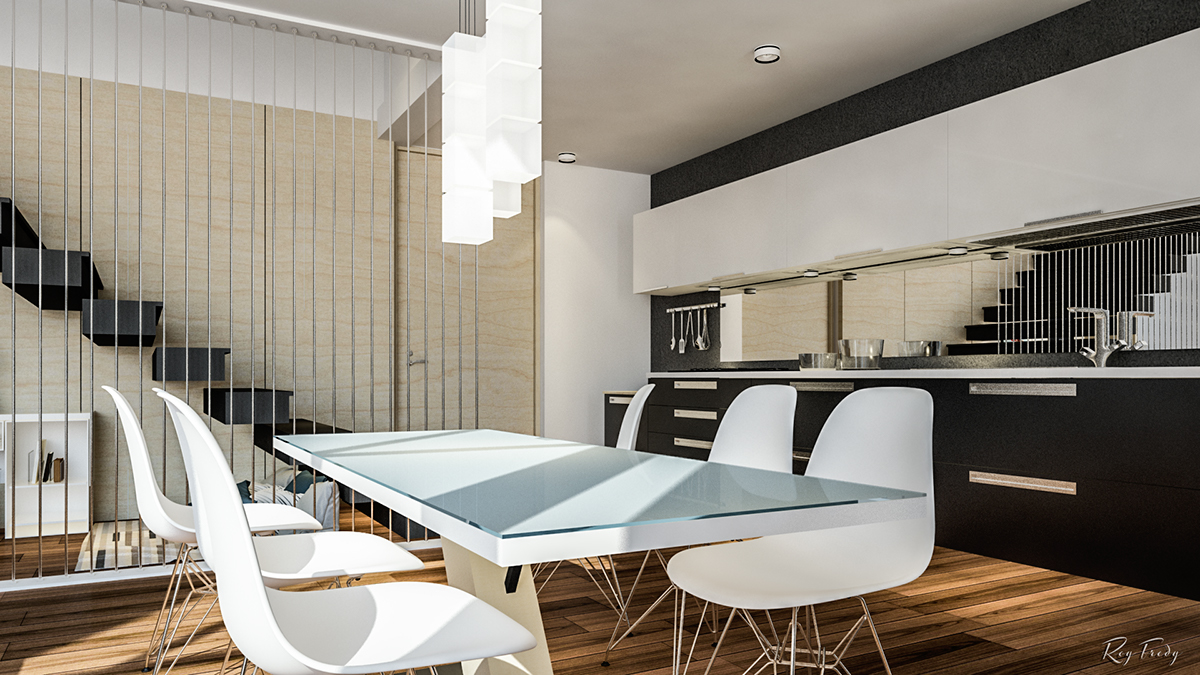 Creative home office designs
If you have a remaining space under the stairs, do not let it go! You can make it as your comfortable work space with a little bit of creativity. Take a look at the picture below! It so simple and fancy. You can add the simple space by using a steel or the other material that not too complex.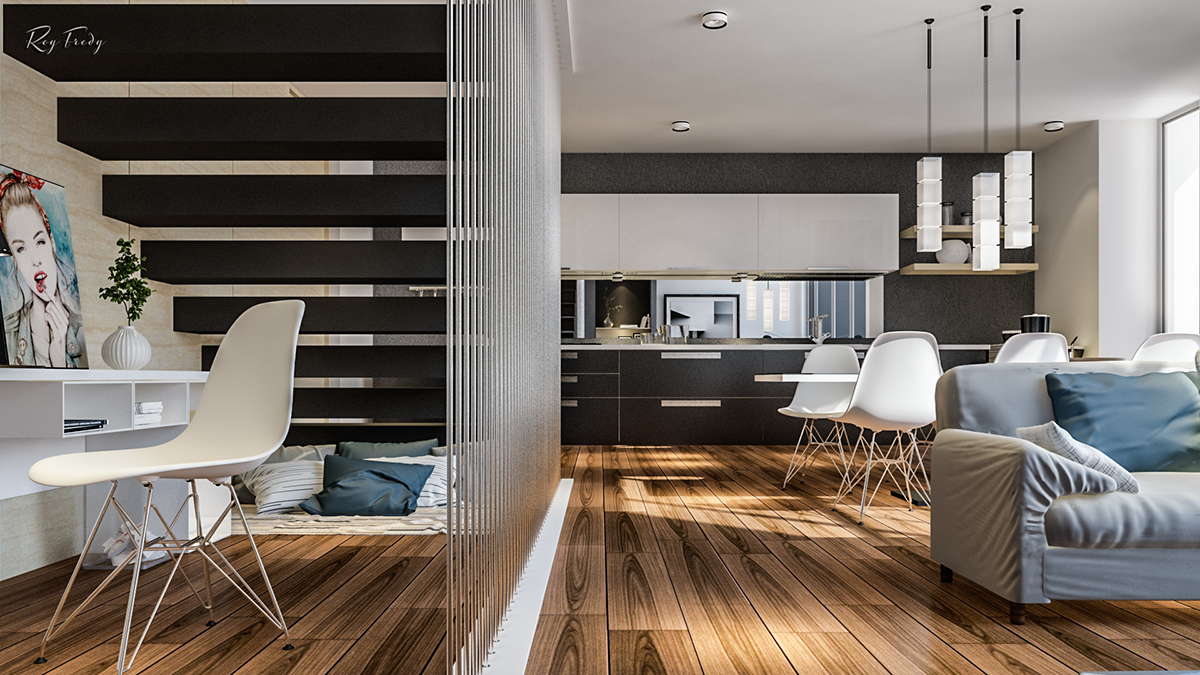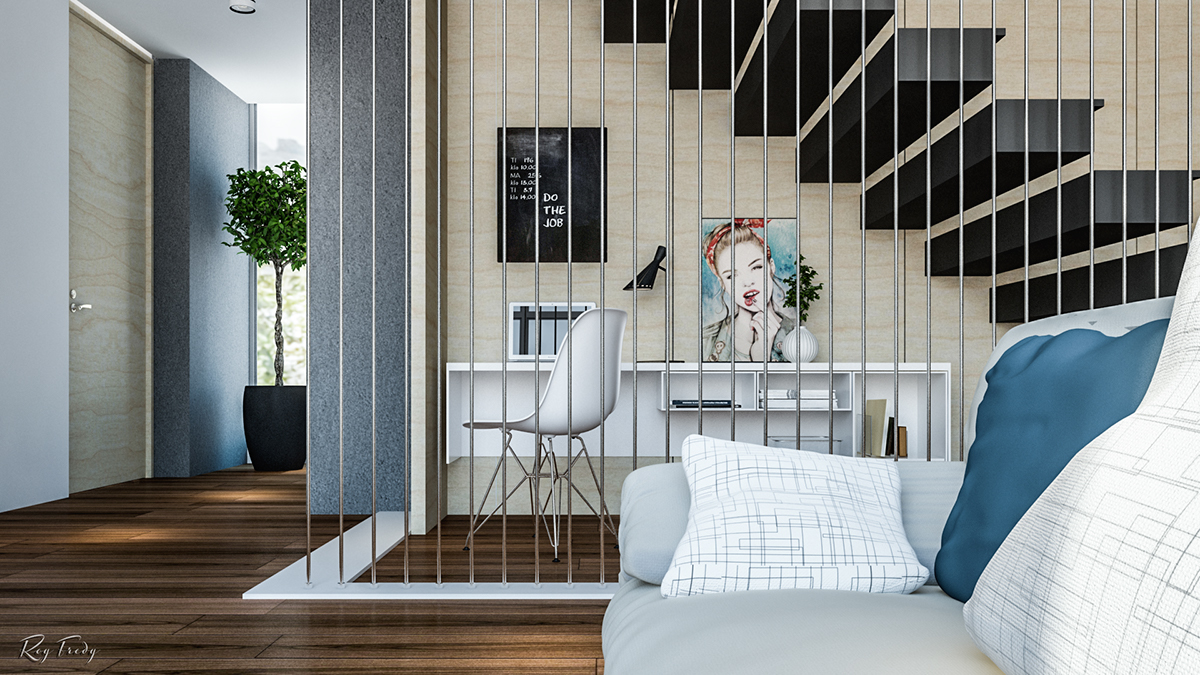 This modern apartment only set a simple bedroom with the white color scheme. You will not find any decoration here, except the wall paint under the bed.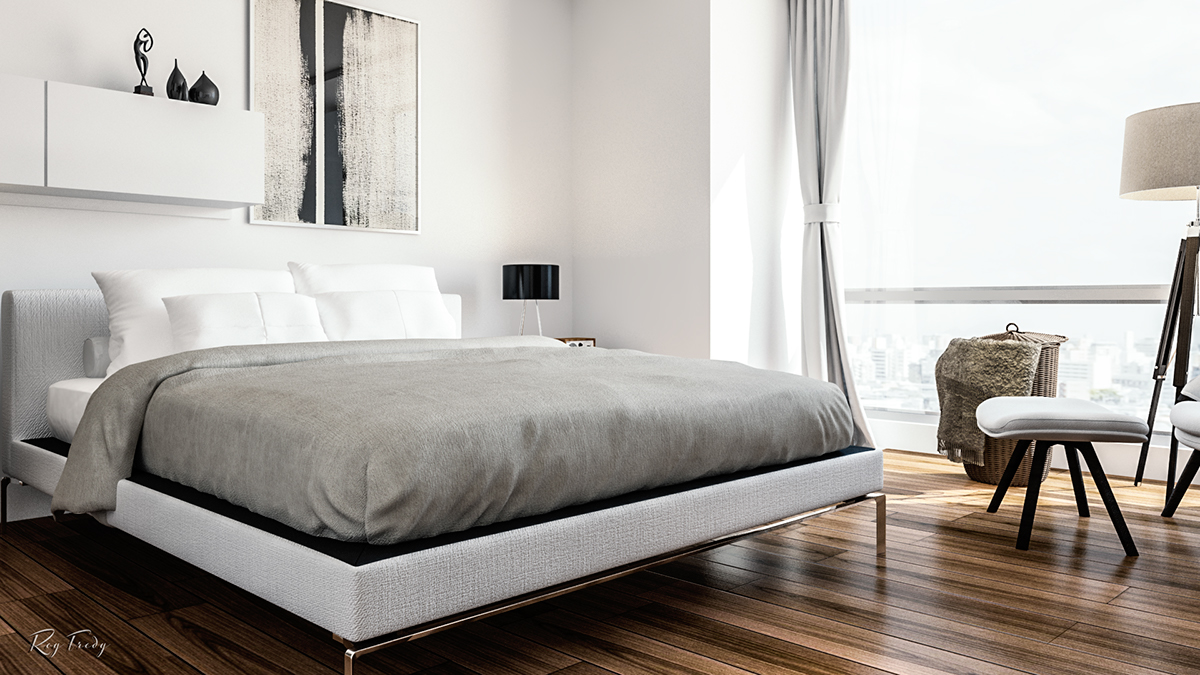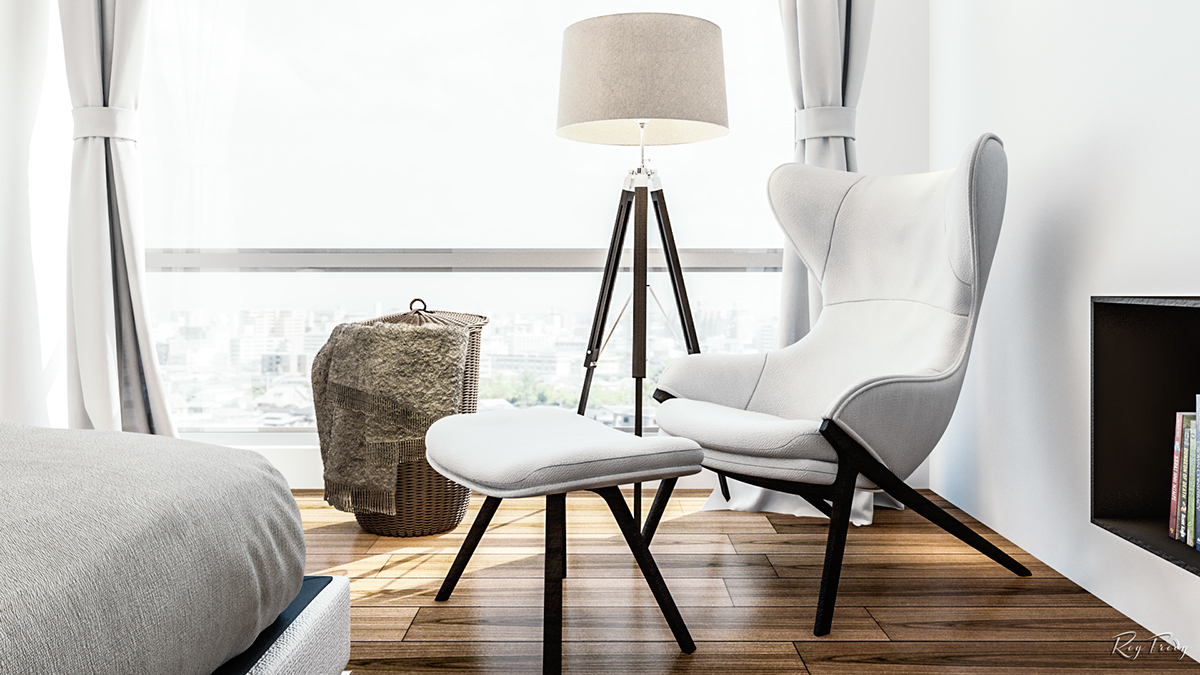 So, are you ready to apply the awesome concept like these modern apartment designs ideas?