Roohome.com – White color is a simple design but we can make an elegant design if we are able to be creative. White apartment design that is able to be more comfortable and relaxed when we're in it. Every room in this apartment should display the harmony that makes this white apartment interior design into a remarkable design. Even parts of the room must be considered the details because the apartment is also somewhat not extensive. This apartment does have a small capacity and limited space. Therefore you do not need to worry. We should be able to put out brilliant ideas to decorate it to make it nice.
Simple White Color For Bedroom
White design on these apartments must be able to present a relaxing impression that makes us while feels very comfortable in this bedroom. In the bedroom only has the overall design of the decor with white walls and a few simple embellishments that do not make it too crowded apartment design. Bedroom light is also very visible simple as adjusting the design of this simple apartment.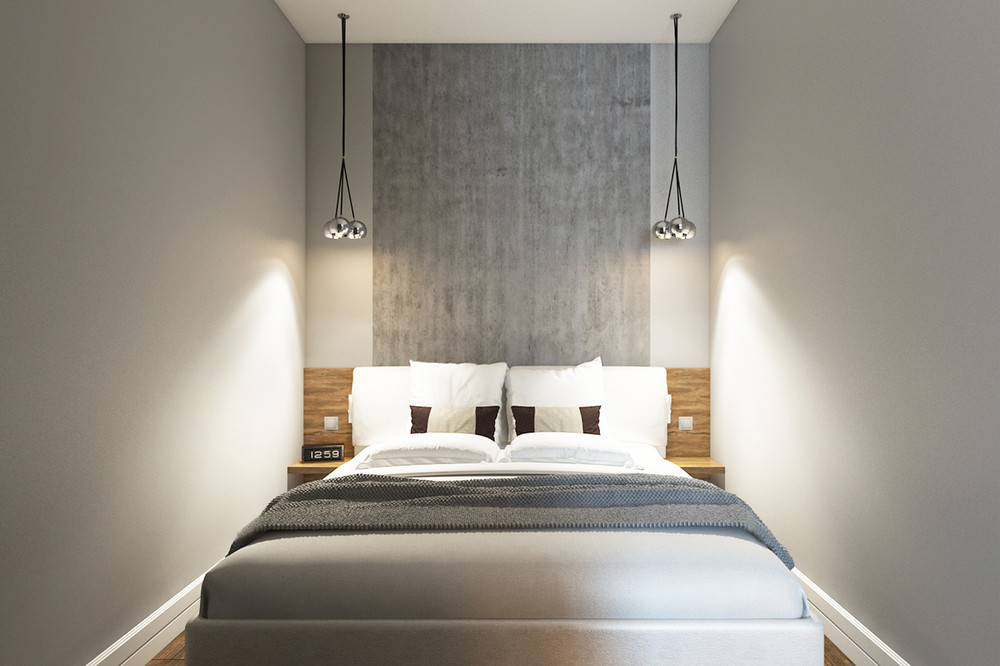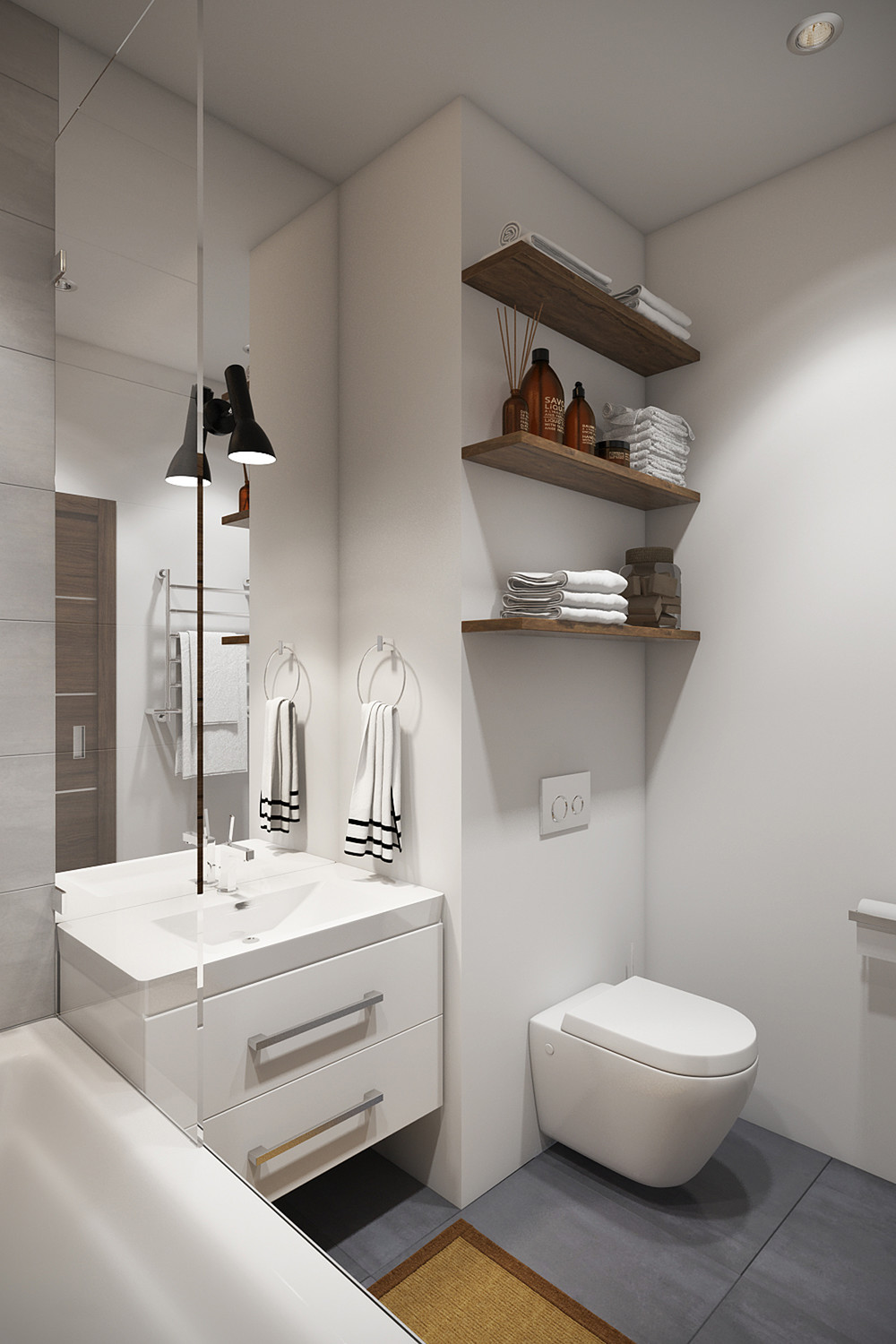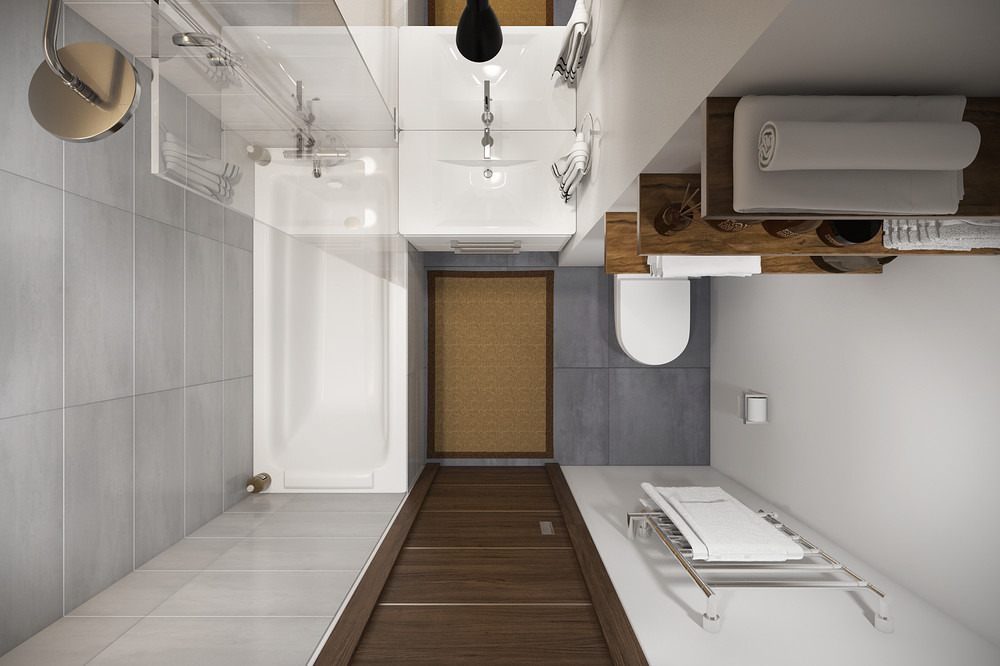 For the bathroom in this white apartment interior design was indeed looks cramped, but if we want to decorate, we do not need to make various kinds of ornaments or complementary furniture that is too much. Enough to make some level shelf of wood that serves to put your toiletries.
Relaxing White Living Room Design
For part of this white apartment design in the living room, we just need to place or position the sofa facing the television. A table used was just a small table made of wood minimalist very sweet placed on a soft white carpet. To add the beautify any time you can use a simple lamp shaped like a curved pole. And to limit the space between the bed and the living room too, you can use thick curtains gray color that neutralizes this design. In order to be great, you can position the layout of your living room adjoin the apartment windows that can facilitate the sun radiates light very well. So during the day, we can save electricity.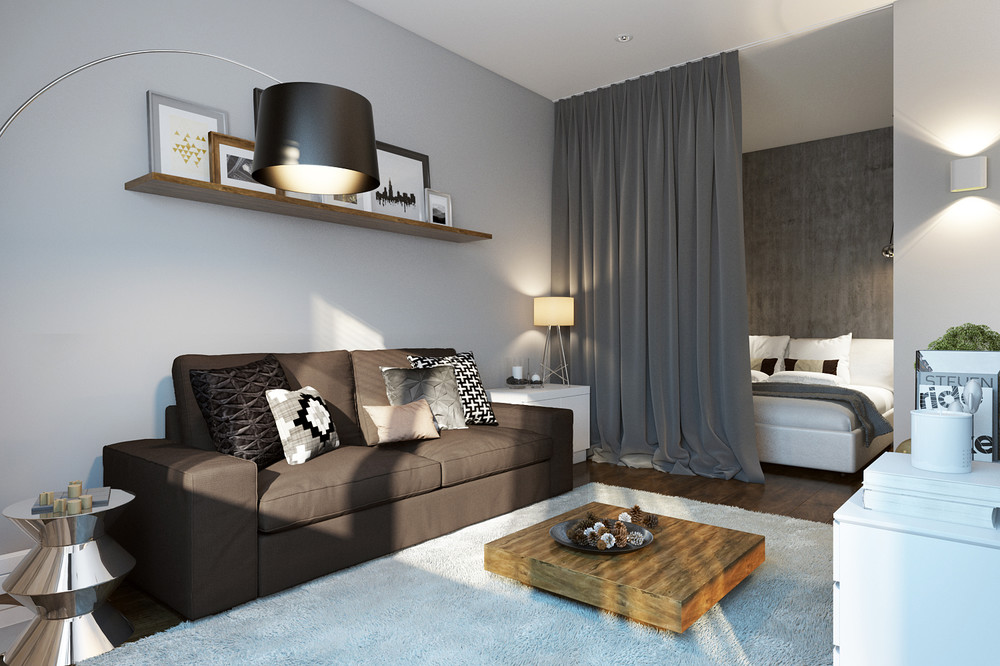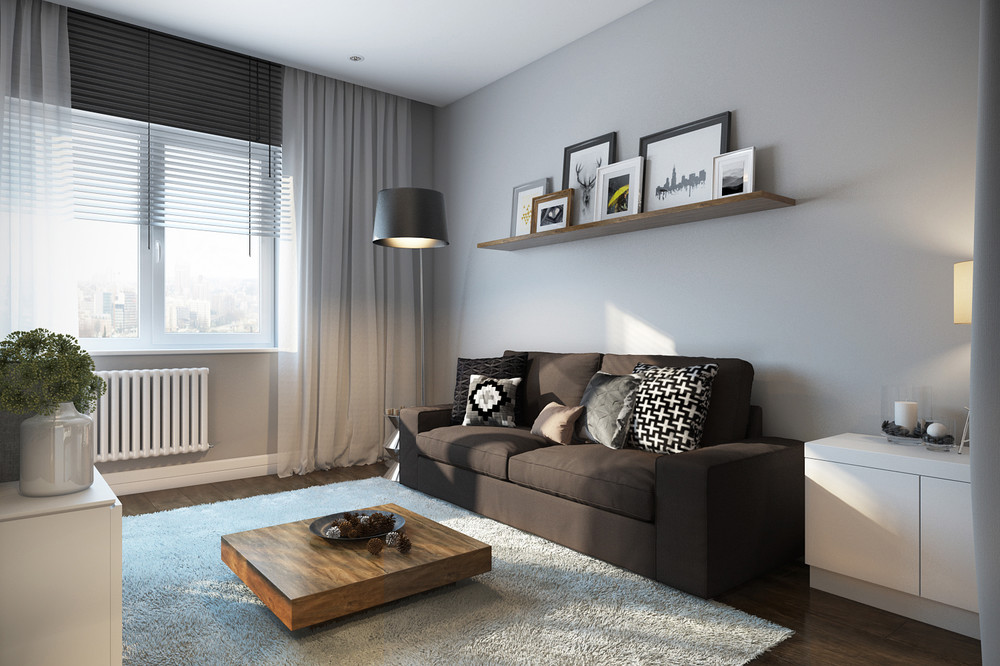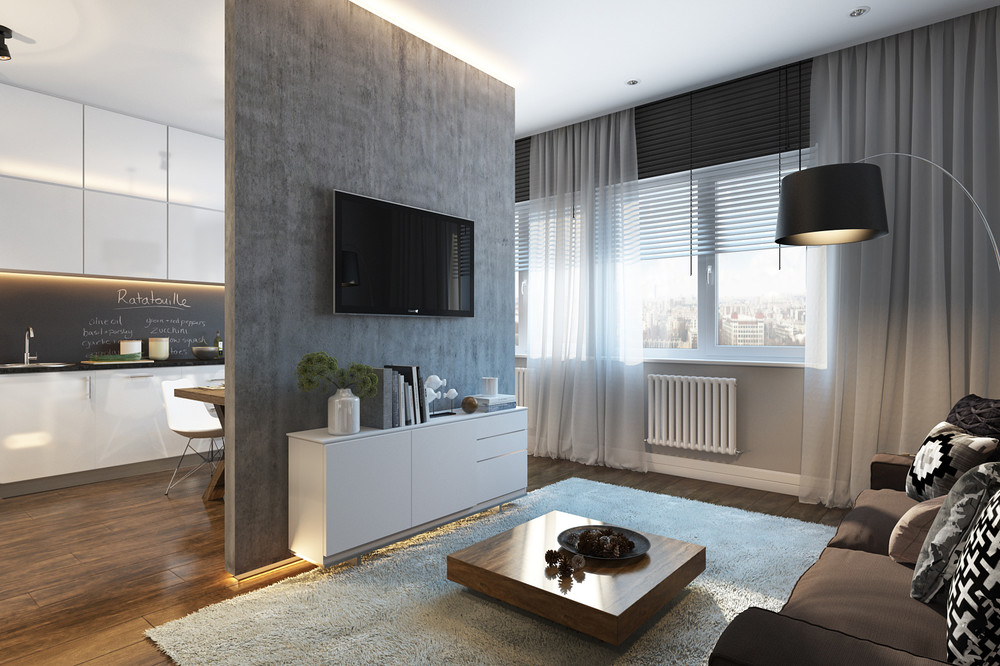 Simple White Dining Room Design
After that, for part of your dining room, you can make it less visible with the use of modern white chairs and a wooden table that looks so natural. Rays of light provided by the light of modern really good looking. A modern chandelier light model is also a design of the apartment that makes your room especially in your simple white dining room design has become very perfect. For part of the kitchen wall used to cook, you should make it with a backsplash design options such as blackboard model that looks very unique.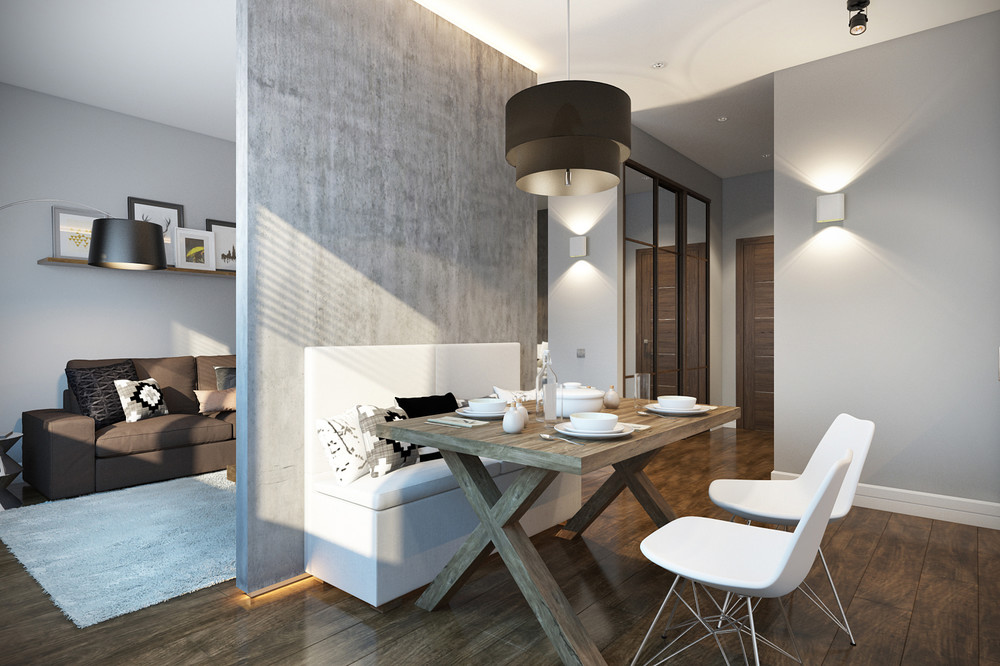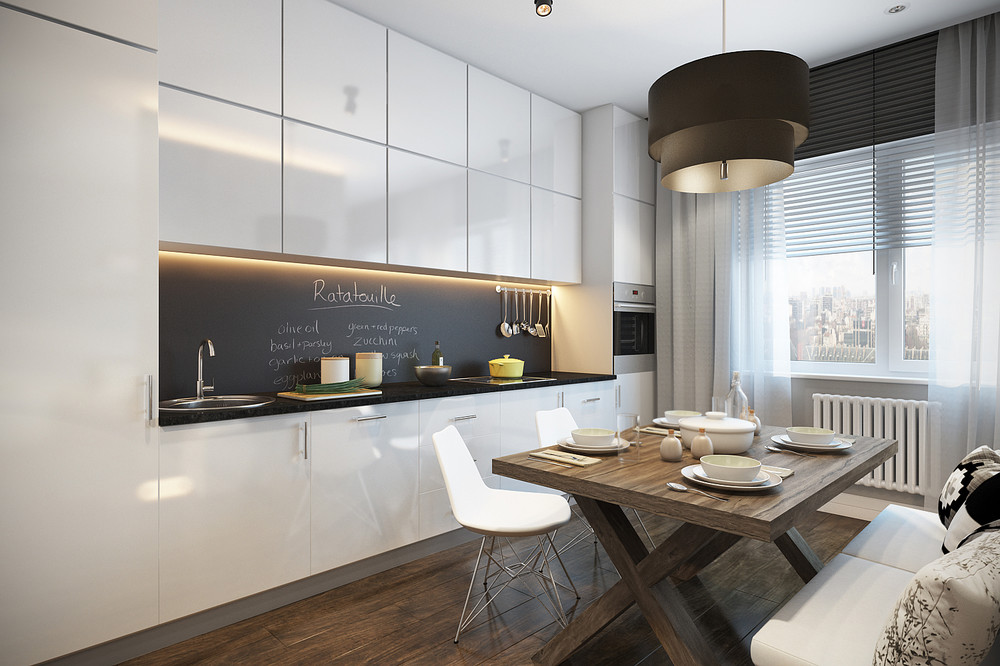 So how? Are you interested in making the white apartment design with a simple decoration that keeps us feel relaxed when you are in it?