Roohome.com – The luxurious home design by 设计 爱 below will make everyone drool. The contemporary interior design  that was applied there looks so very beautiful and luxurious. Besides that, the use of modern furniture with the elegant accent makes it feels comfortable and relaxing. There also lots of windows set that make the room get the natural light and feel wider.
The high and open concept is the important things in producing the best result also. Actually, this home applies the traditional or classic concept. But, it was packed so stylishly and modern. You can see it from the picture below!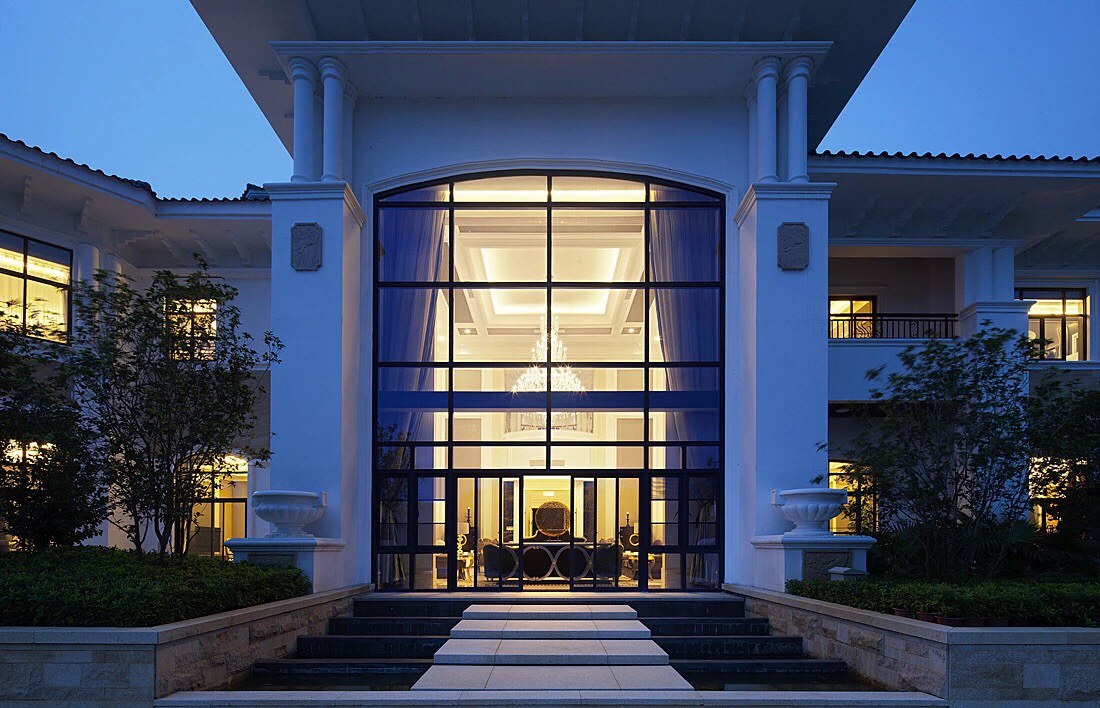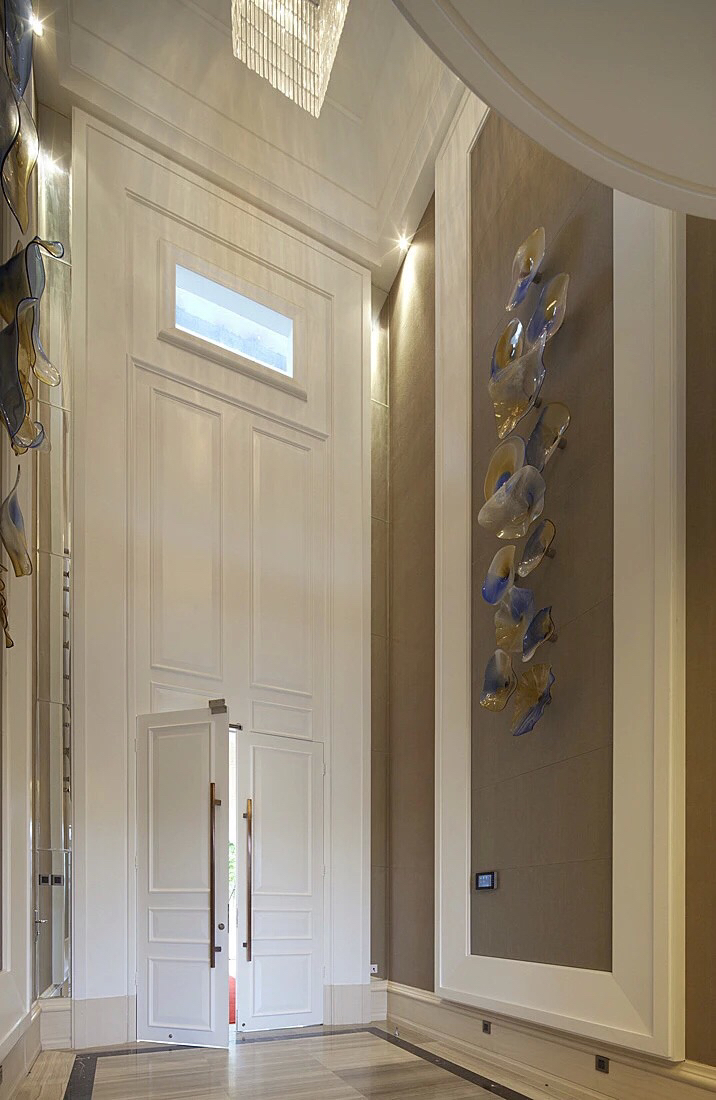 Luxury living room designs ideas
The living room below will make you feel like living in a kingdom. The soft touch of the color scheme and luxurious furniture style are the perfect combinations to make you feel comfortable. You can see the classic sofa and the accent around it are very supporting the elegant and luxury feel. There is also large windows and mirror that make the room looks and feel more spacious.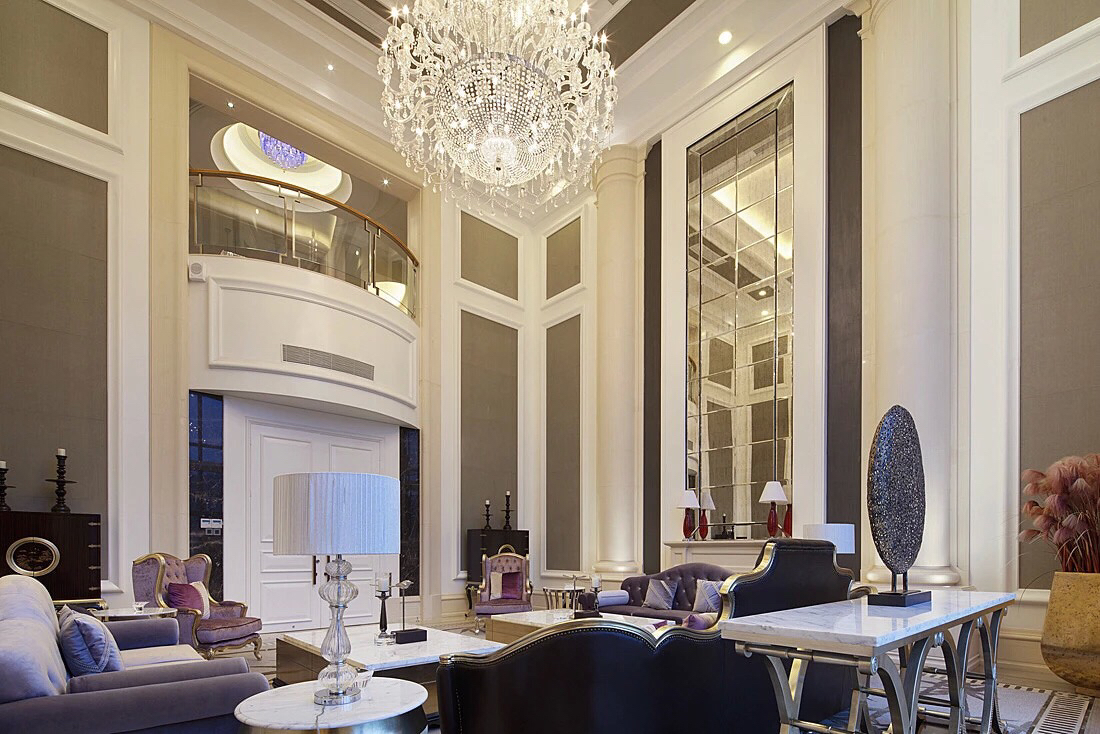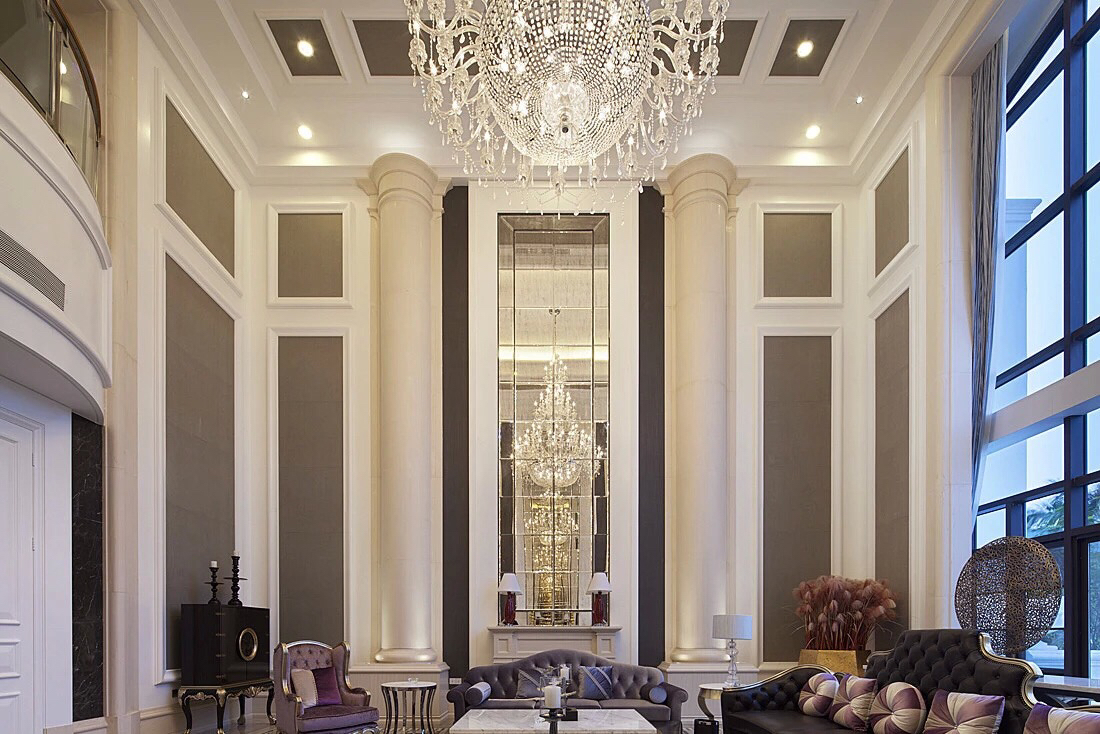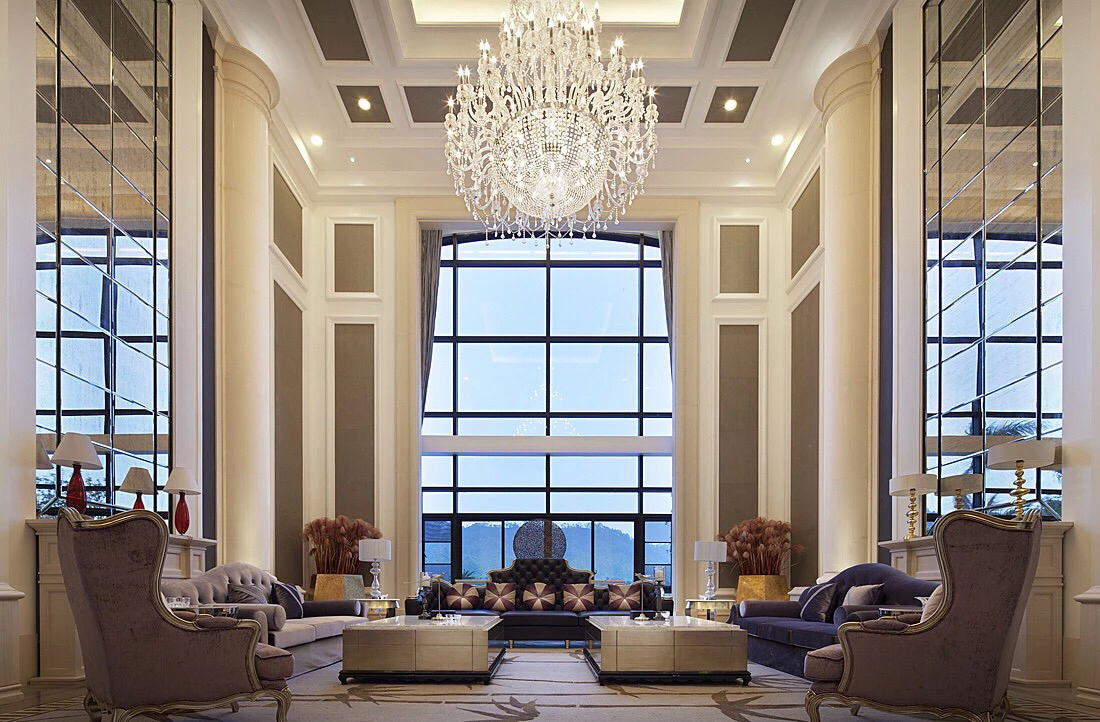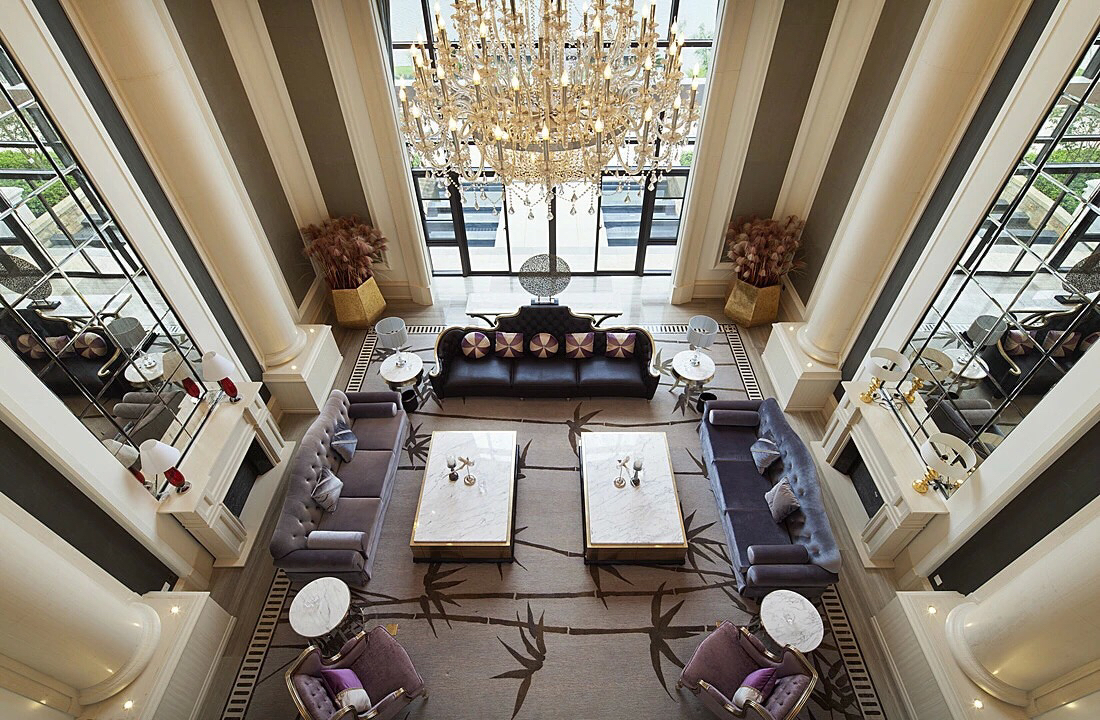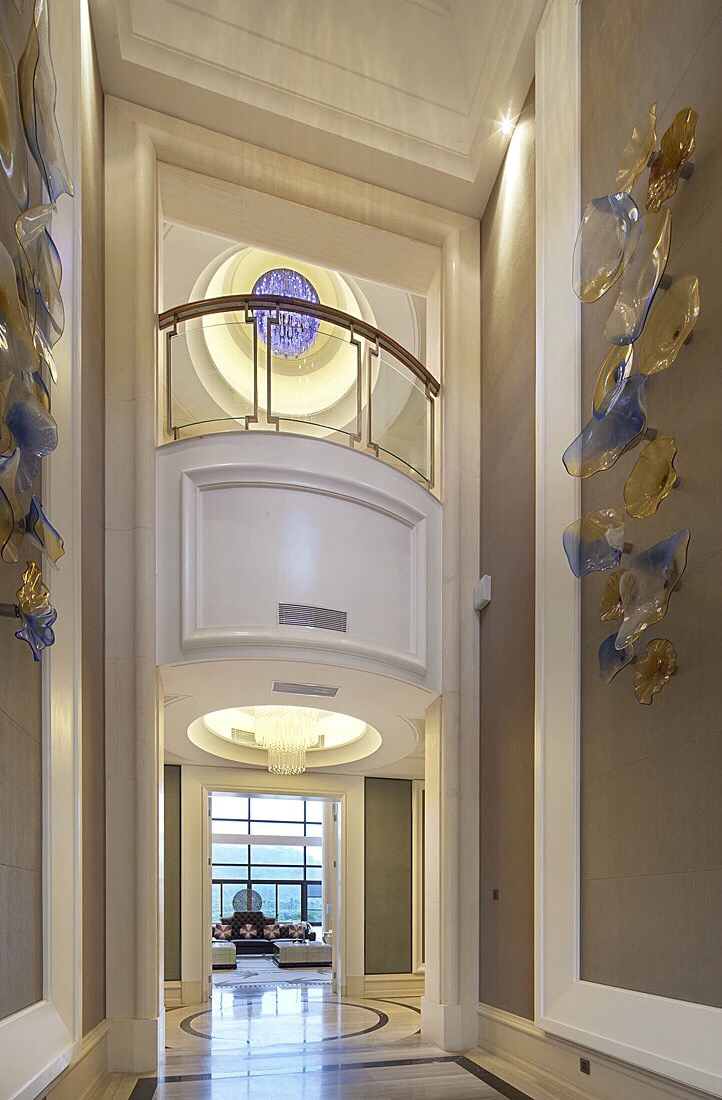 The dining room in this luxurious home design also looks elegant and luxury. That applies modern-classic concept with white color shades. The unique room divider that gets the Chinese influence style is perfect for this concept. It may be a great idea for your own home.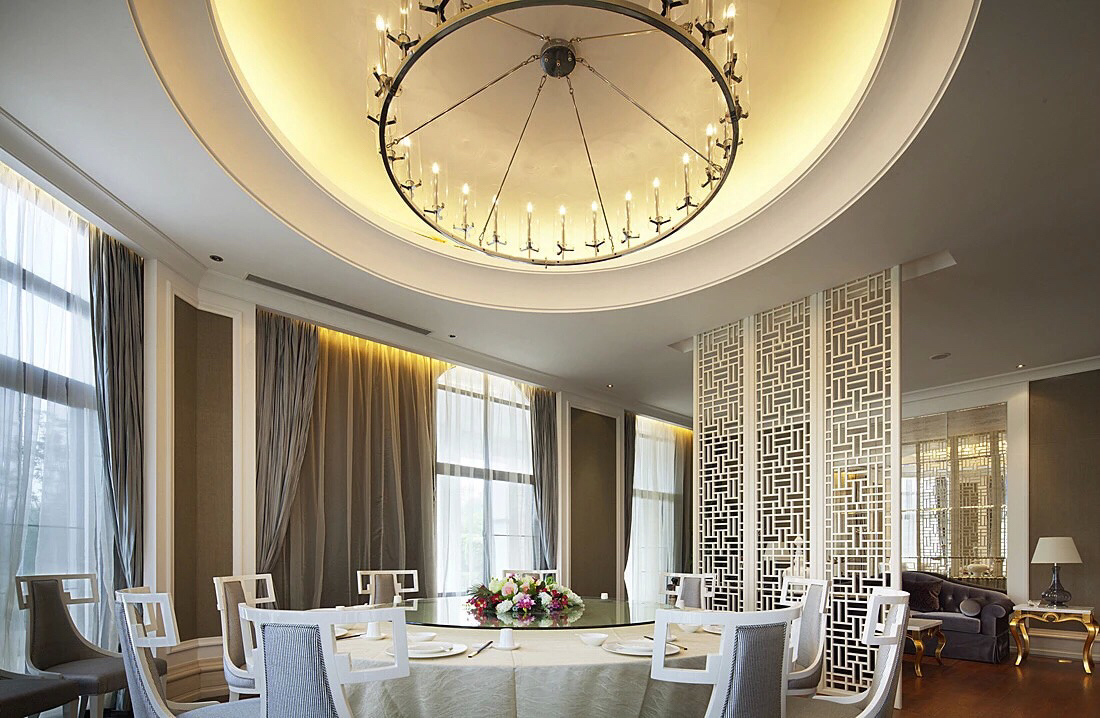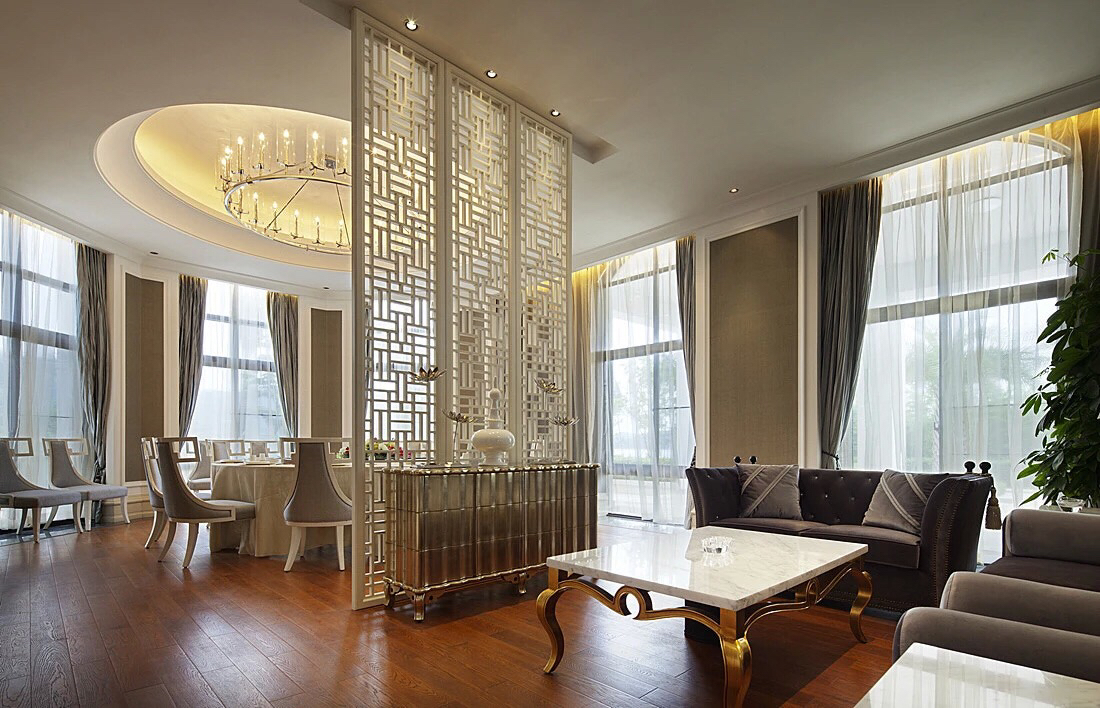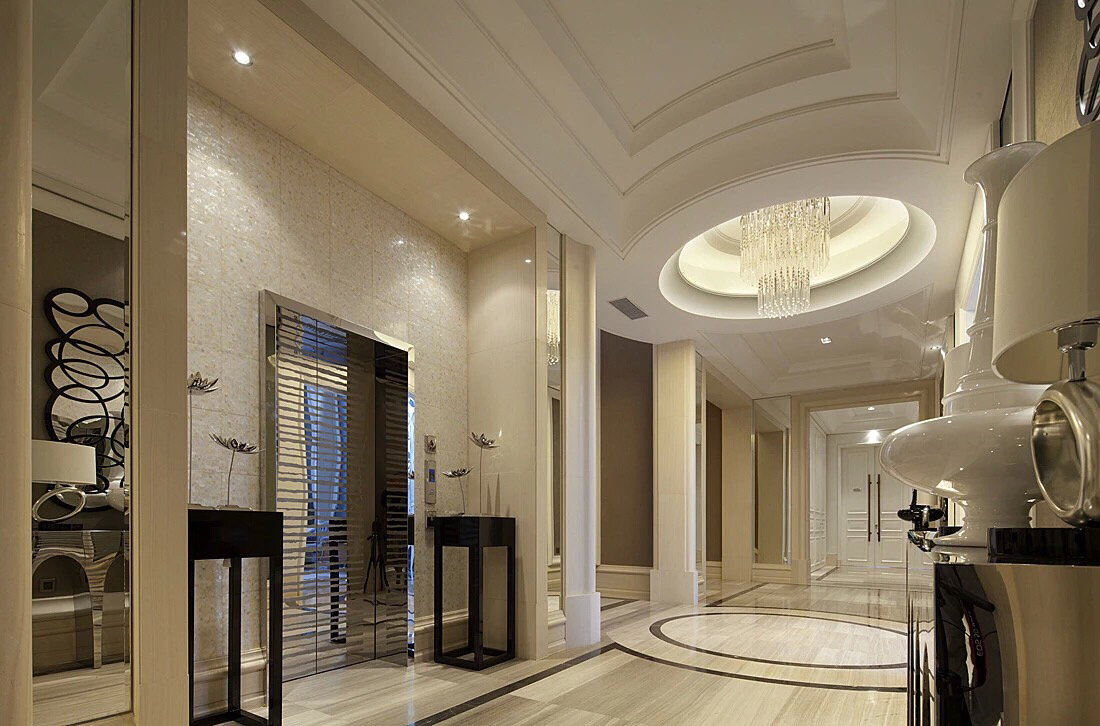 If you want to make your home feel more luxury, You can use glass material for the staircase. It can make the stair looks more elegant and prestigious.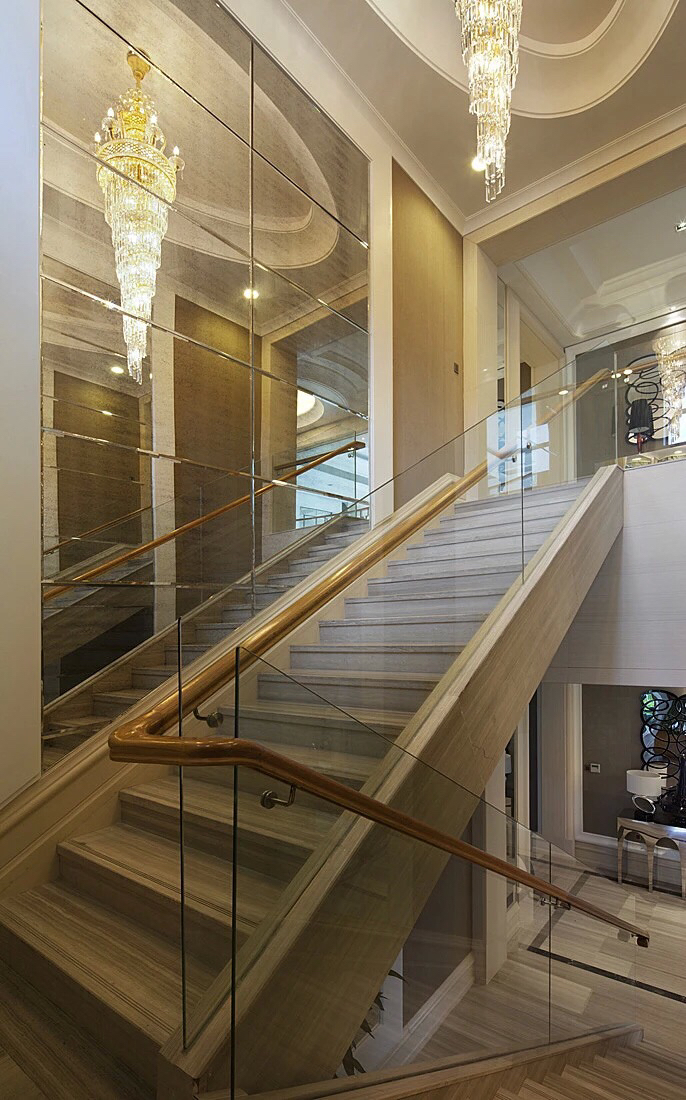 Luxury bedroom theme
The luxury bedroom theme below looks so simple and elegant. All the furniture was designed simply. There is a luxury bed frame with the luxurious feature and furniture. The creative decor also comes from the chandelier and lighting feature there. It also completed by the luxury marble bathroom. So, you will get the perfect facility in one package.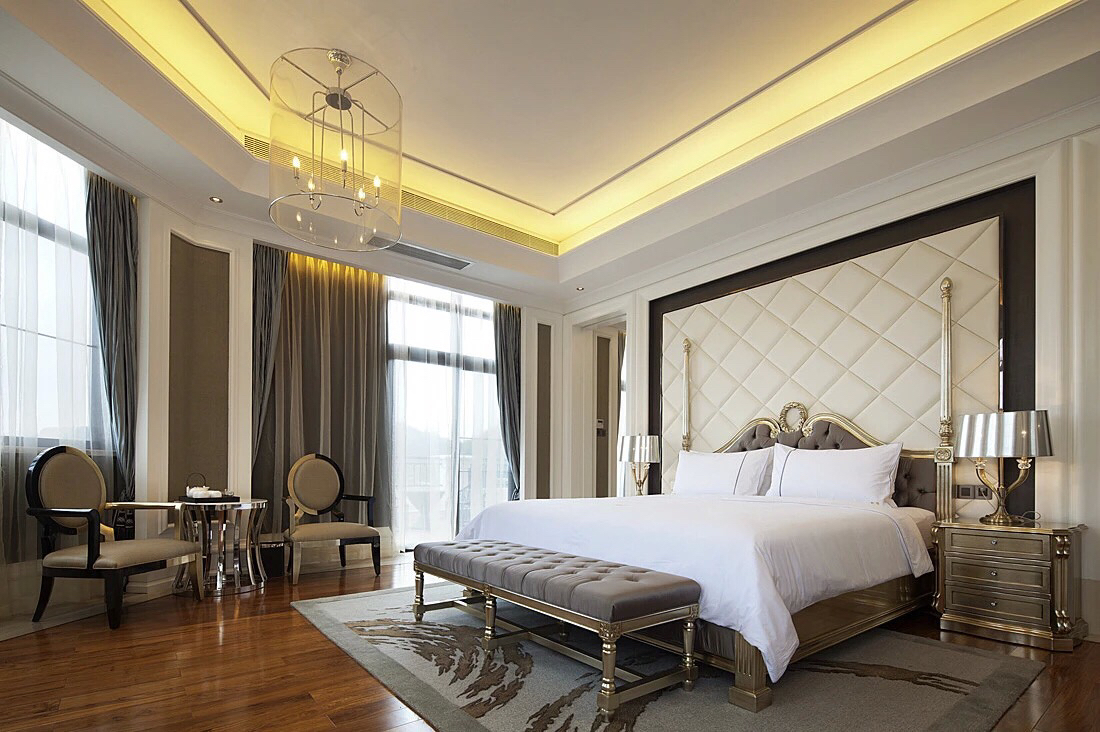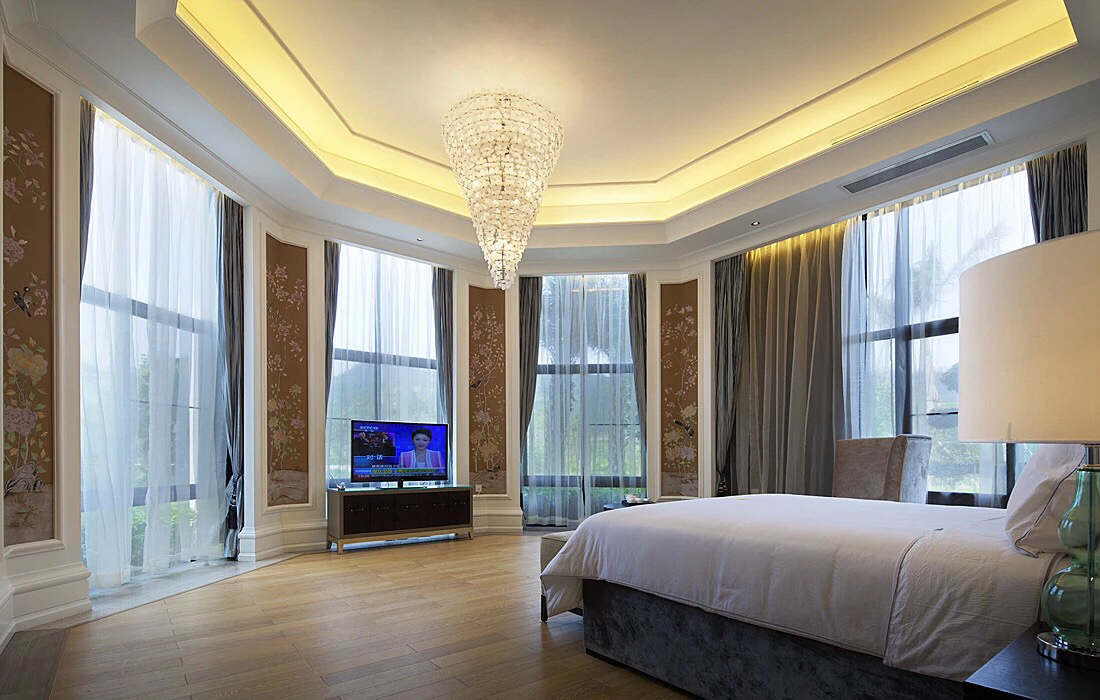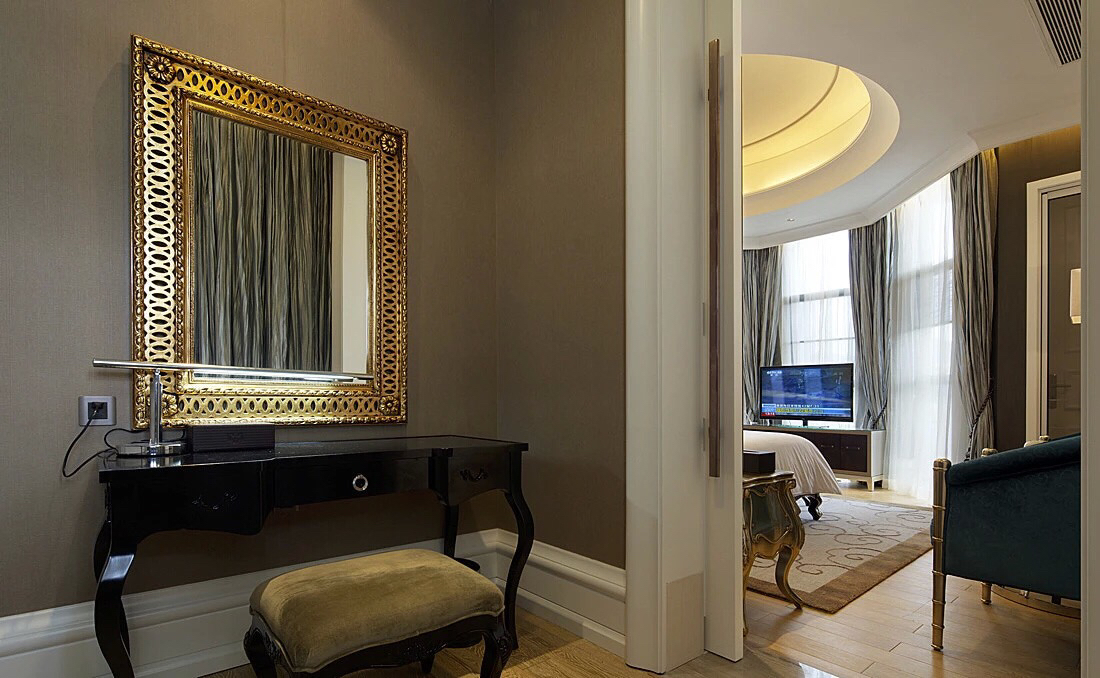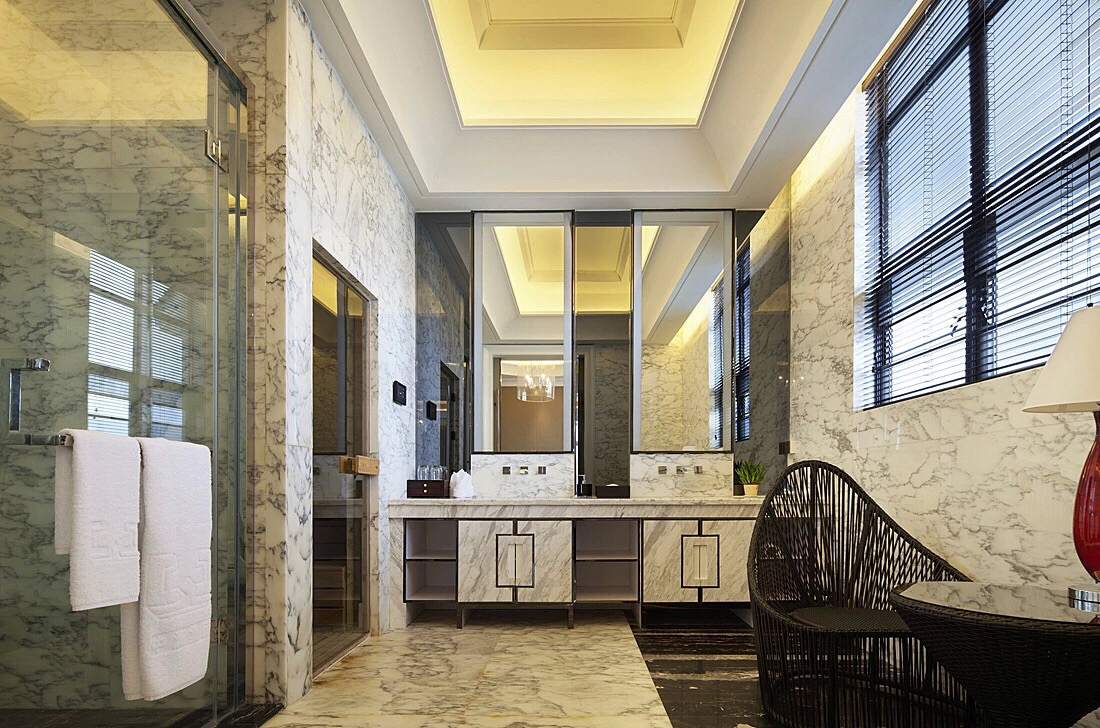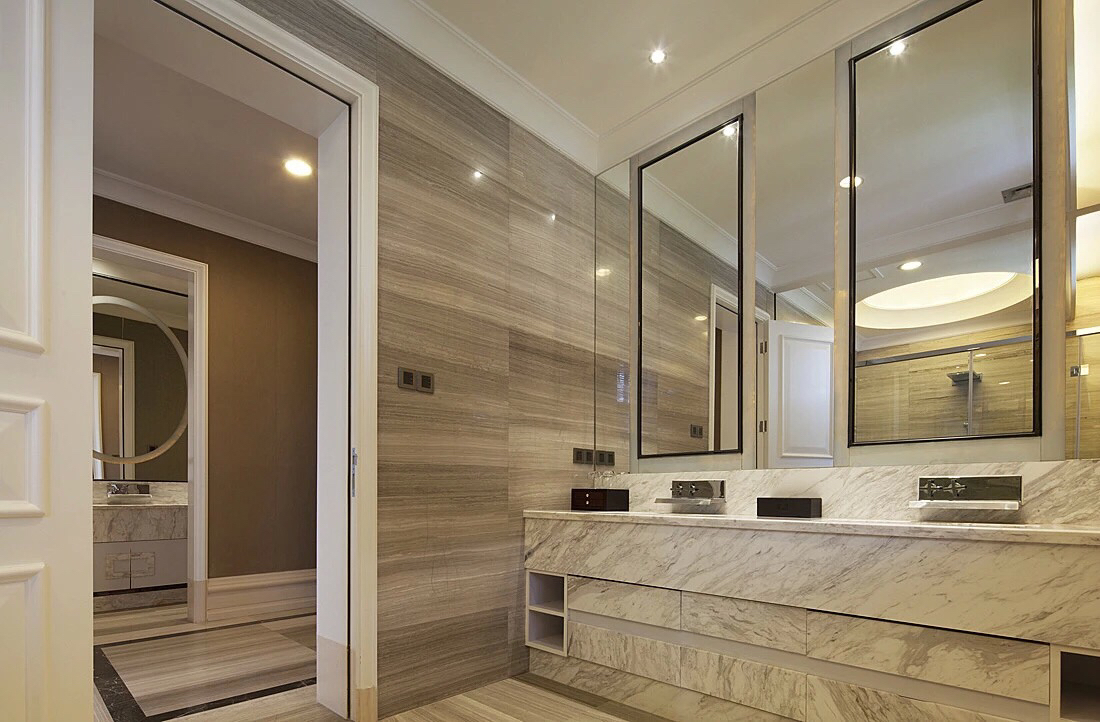 Hopefully, this Luxurious home design will be inspiring you and help you find the right design.