Roohome.com – Studio apartment design below offer you a very simple way to make the room feel comfortable. The designer also offered the soothing colors and make the room does not feel stuffy. So, you can get the perfect space to enjoy your quality time with your lovely family. The simple furniture and decoration also hold the role important in supporting the relax feel in a room. You can see it in the picture below!
Small living room design
If you have a small living room then you should choose a neutral color that can make the room look bigger. Dark green and white are the perfect color combinations to make your small space feel more spacious. You are also easy to put some decorations there. Because it can still look fresh and does not stuffy.
You can use the modern furniture that more simple and practical for your studio. It will be better to choose the simple accent for completes your feature and furniture. Do not use the color that contrasts with your color scheme. It may damage the atmosphere that you want to show.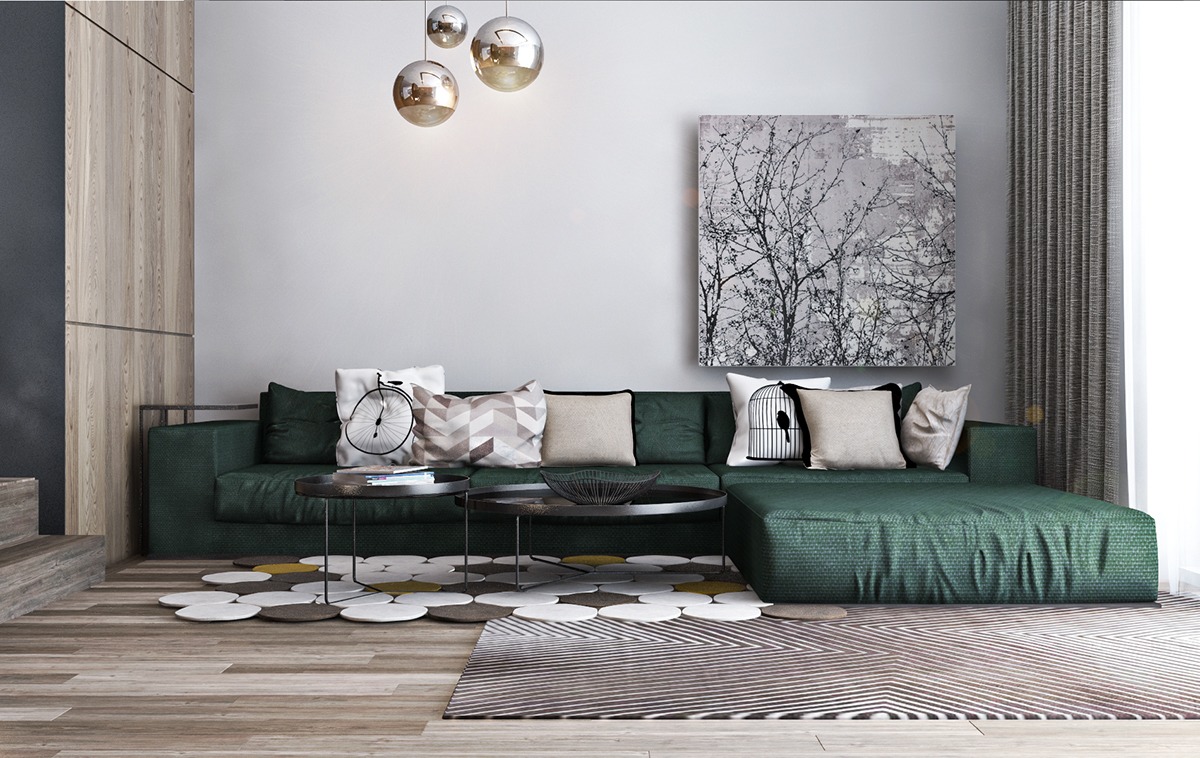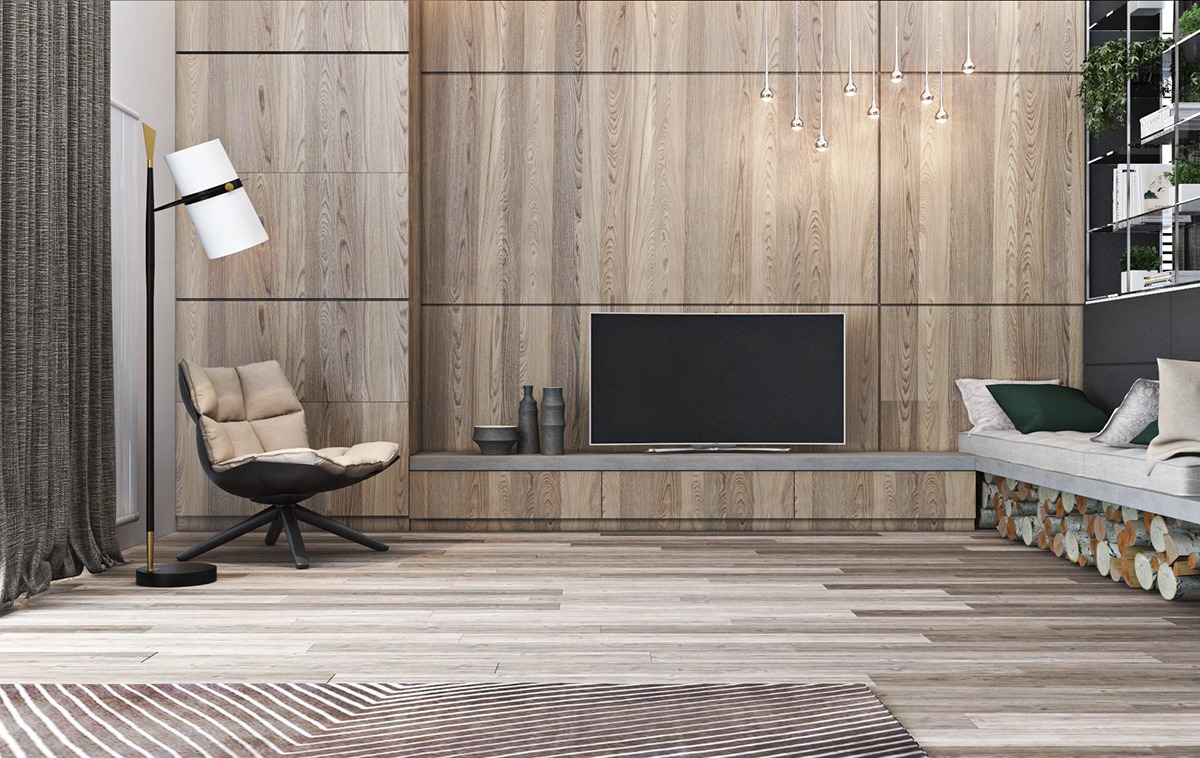 Indoor plants also great for decorating a room. You can see it in the picture below! It was decorated the rug that was made by the wood and glass material. Why should we put the plant in a room? Because it can make the room feels cozy and closer to nature.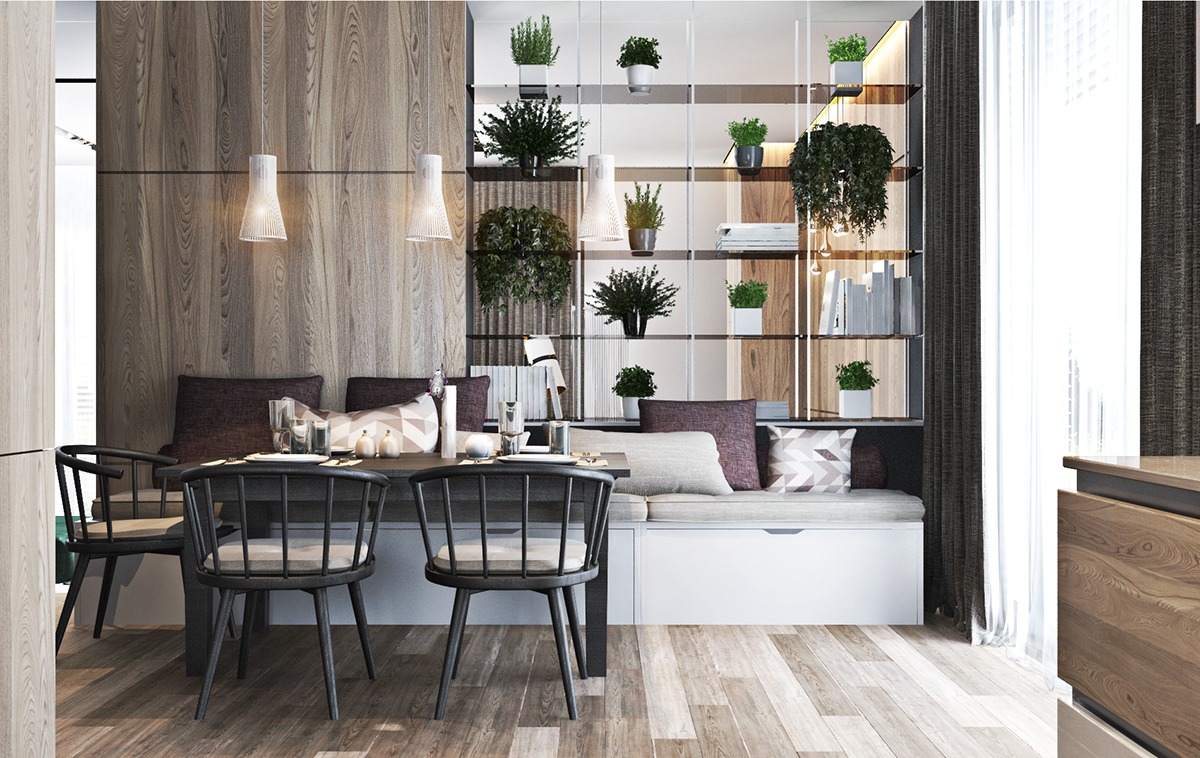 Minimalist kitchen style
A minimalist kitchen below uses the wood material with beautiful green shades. It was arranged neatly without any stuff everywhere. You can do the same thing by providing lots of storage.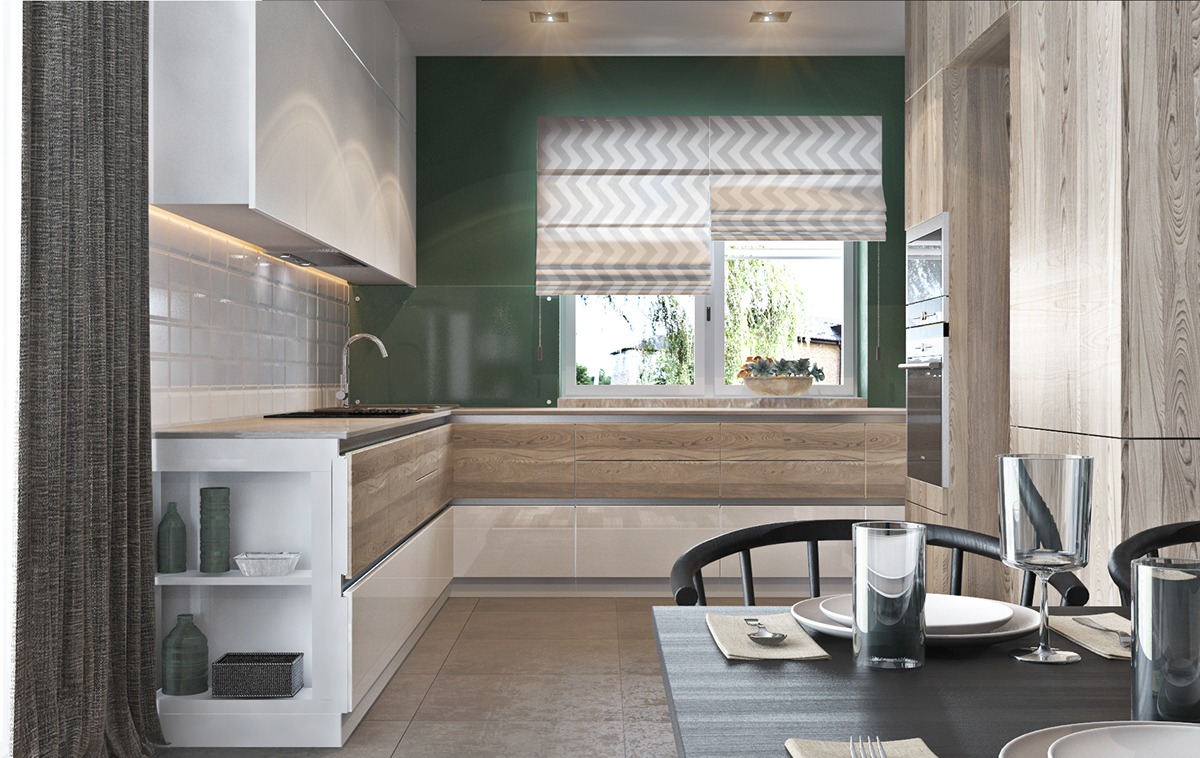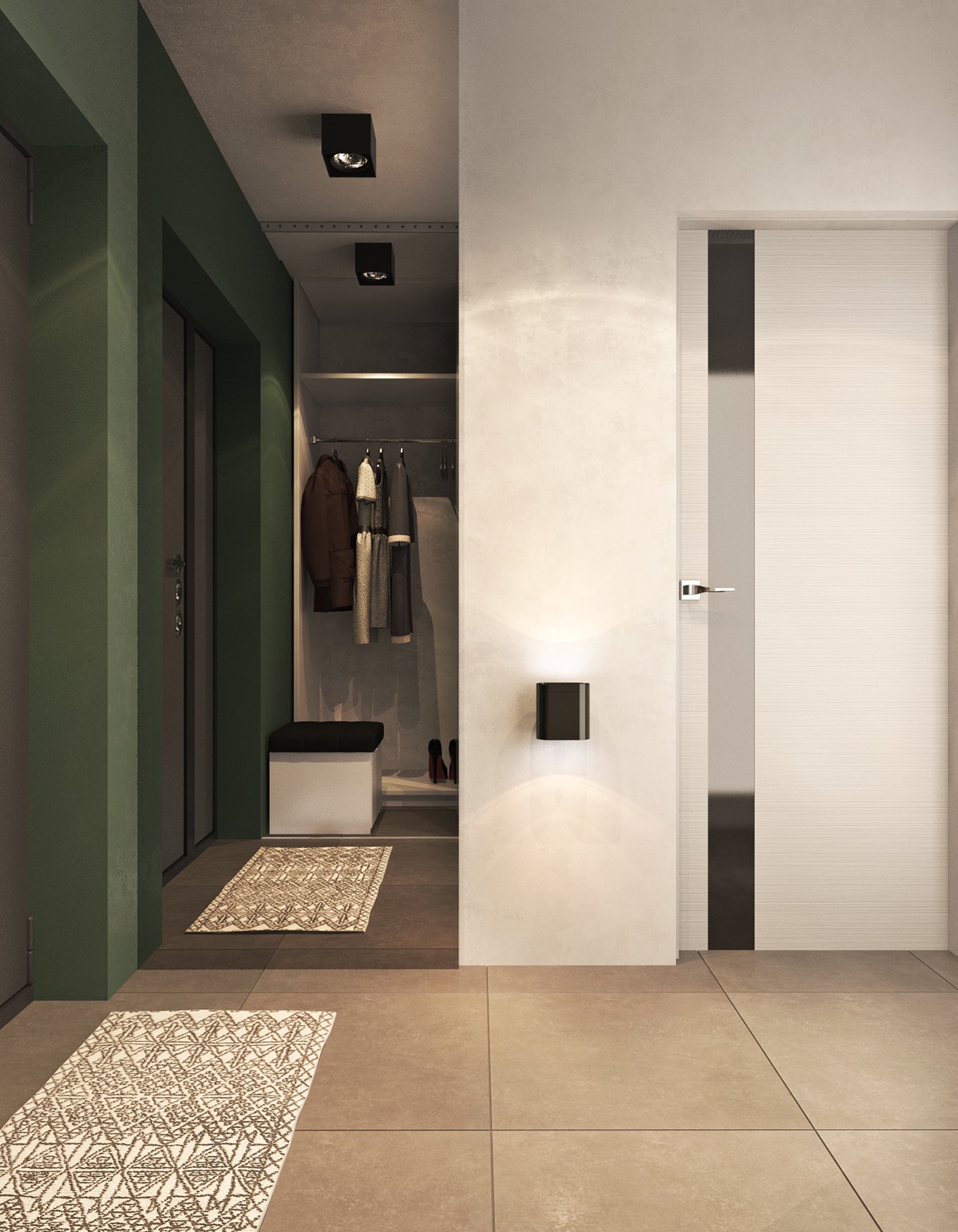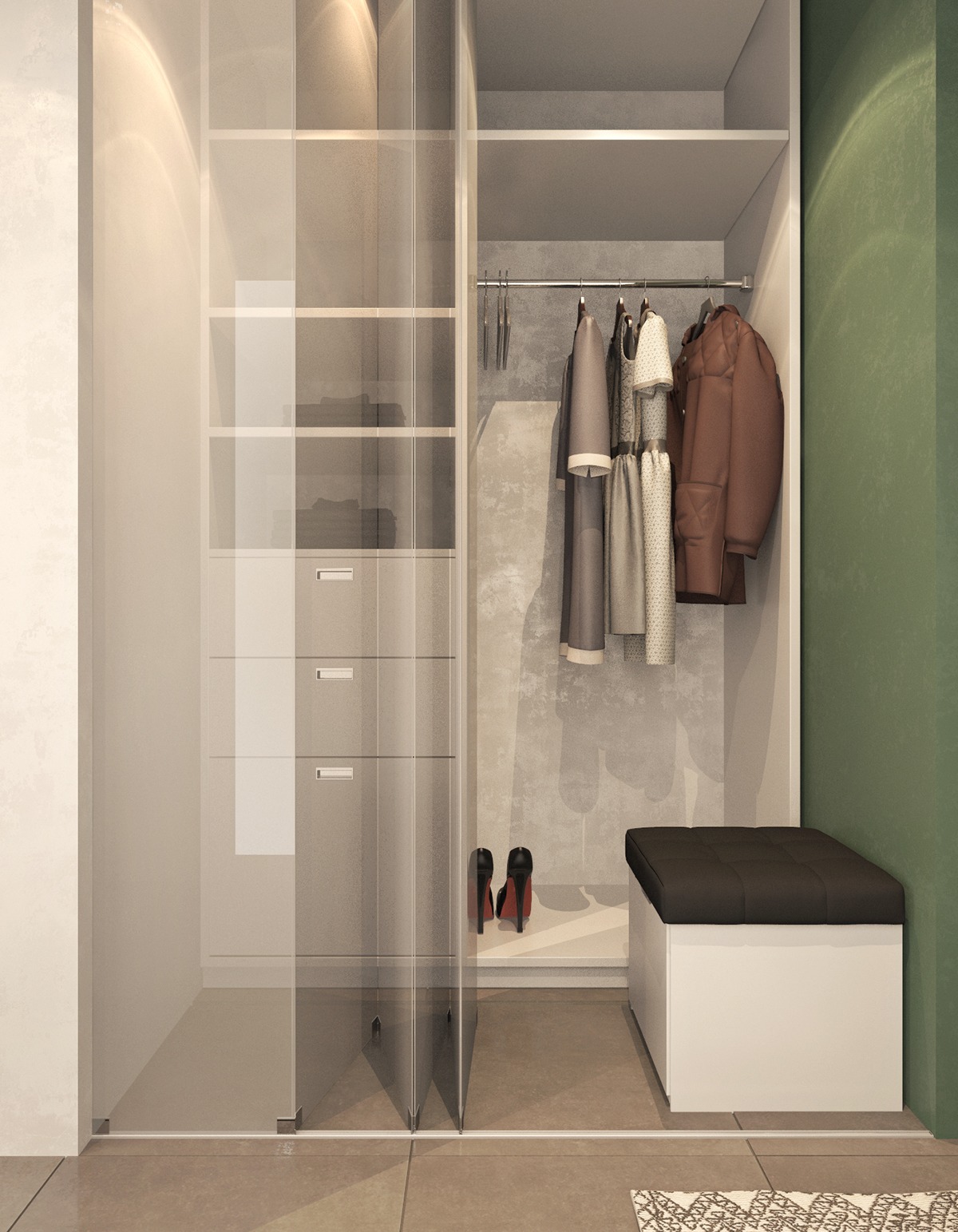 The wood material still being the great option for the bedroom in this studio. You can see how beautiful it works for this room.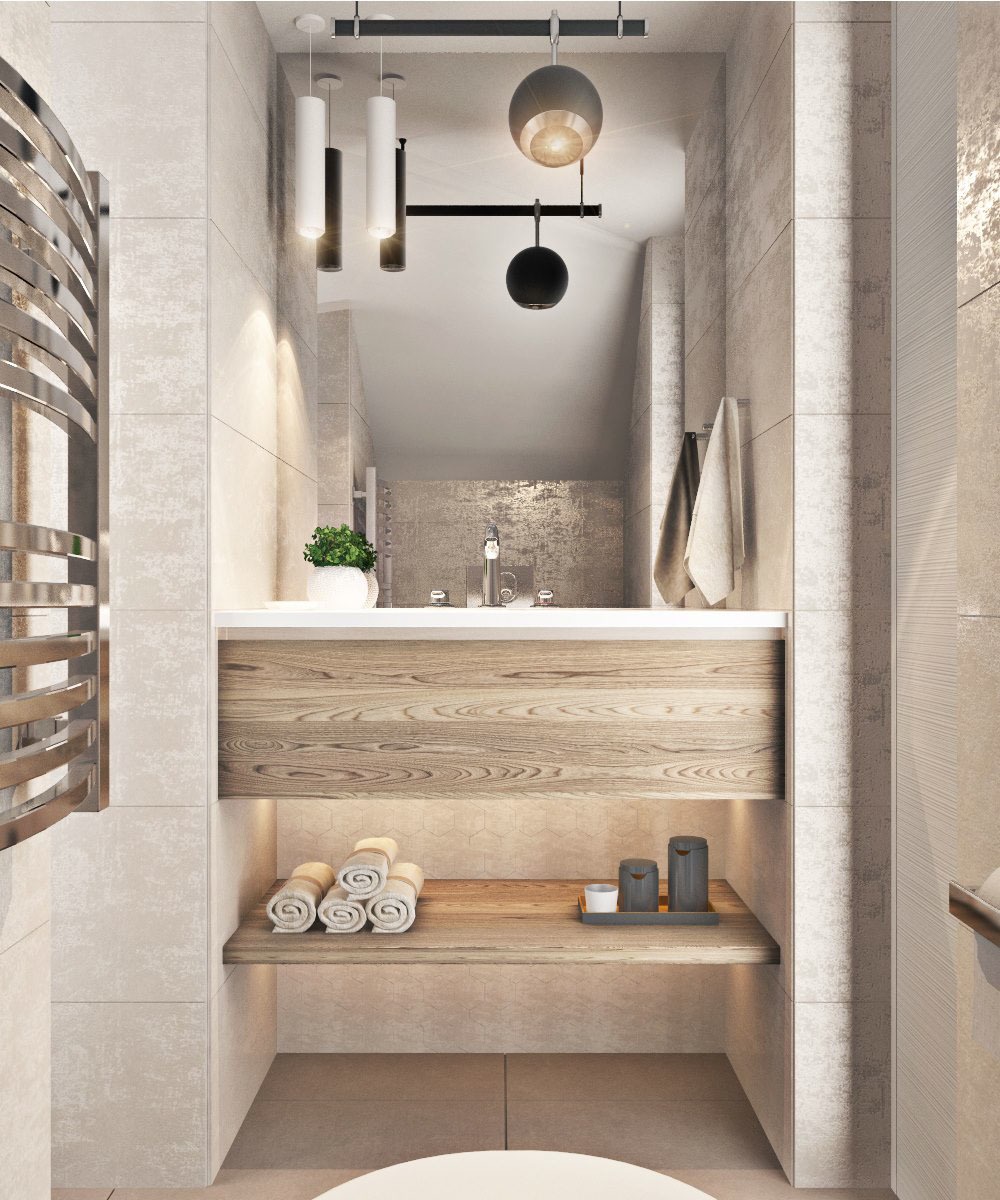 How about this studio apartment design? Hopefully, you can get the inspiration to realize your comfortable apartment's dream.