Roohome.com – This time we will show kind of small apartment decorating that can be outstanding. Decorating for a small apartment is possible for girls who love a cute and feminine design. This apartment decor you can follow and you apply for your apartment. This is very well suited for the color and model of the decor as well as the concept is very supportive of your daughter. Are you curious? Let's see the following designs.
Cute Young Girl Bedroom Design In Small Apartment
Cute young girl bedroom design in a small apartment will look perfect because the design uses soft colors. The combination of brown and green color are also very helpful in building an atmosphere that is calm and peaceful. You can see on the wall, wall decor with floral wallpaper as seen in the picture is also very good. Wood pastel accents on some parts of the wall side also able to increase the beauty of the decorating for small apartment design of this bedroom. This uniqueness is also seen on a wall hanging as a circular rack that serves to put your things and the use lights like a lantern shaped.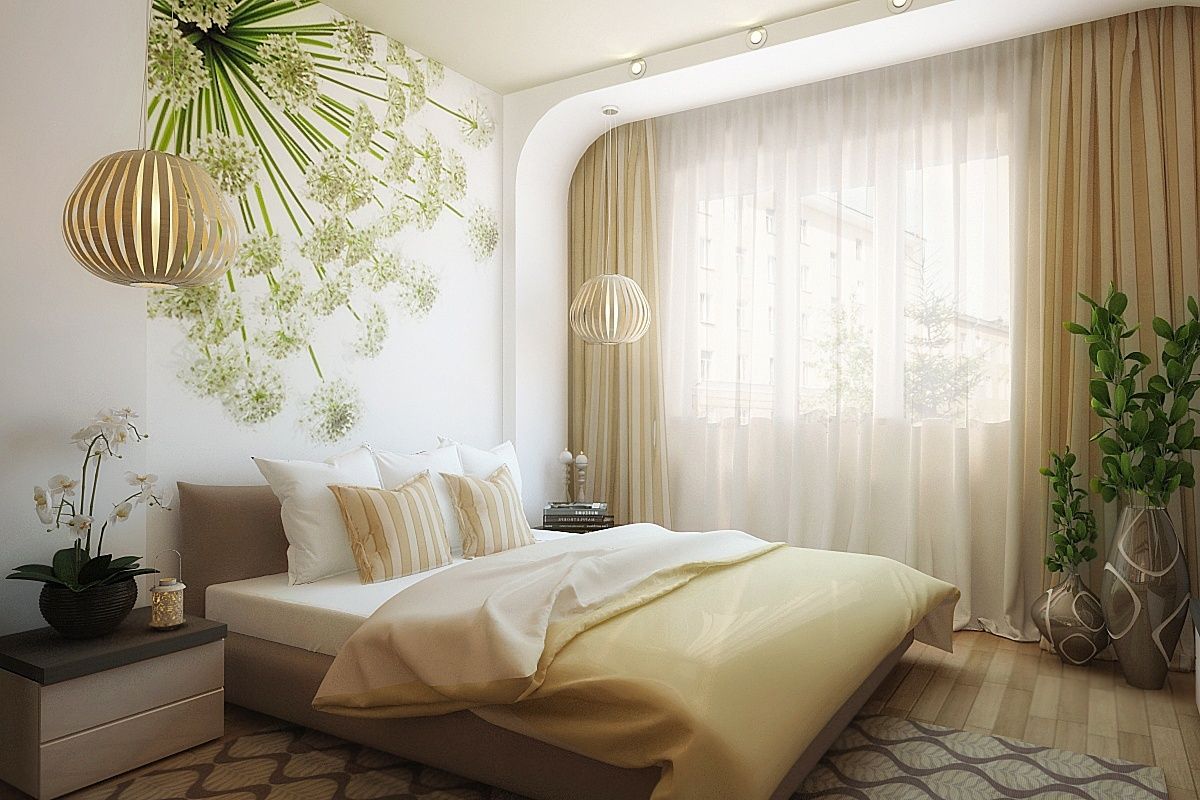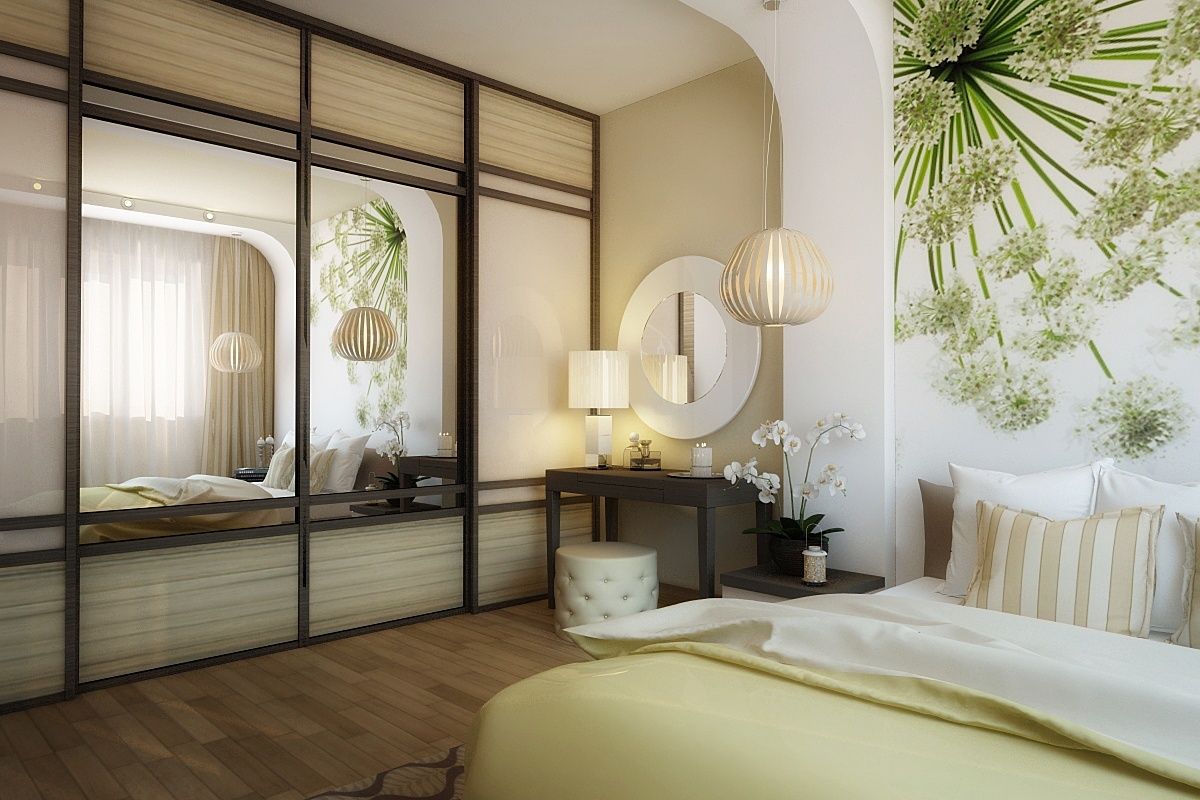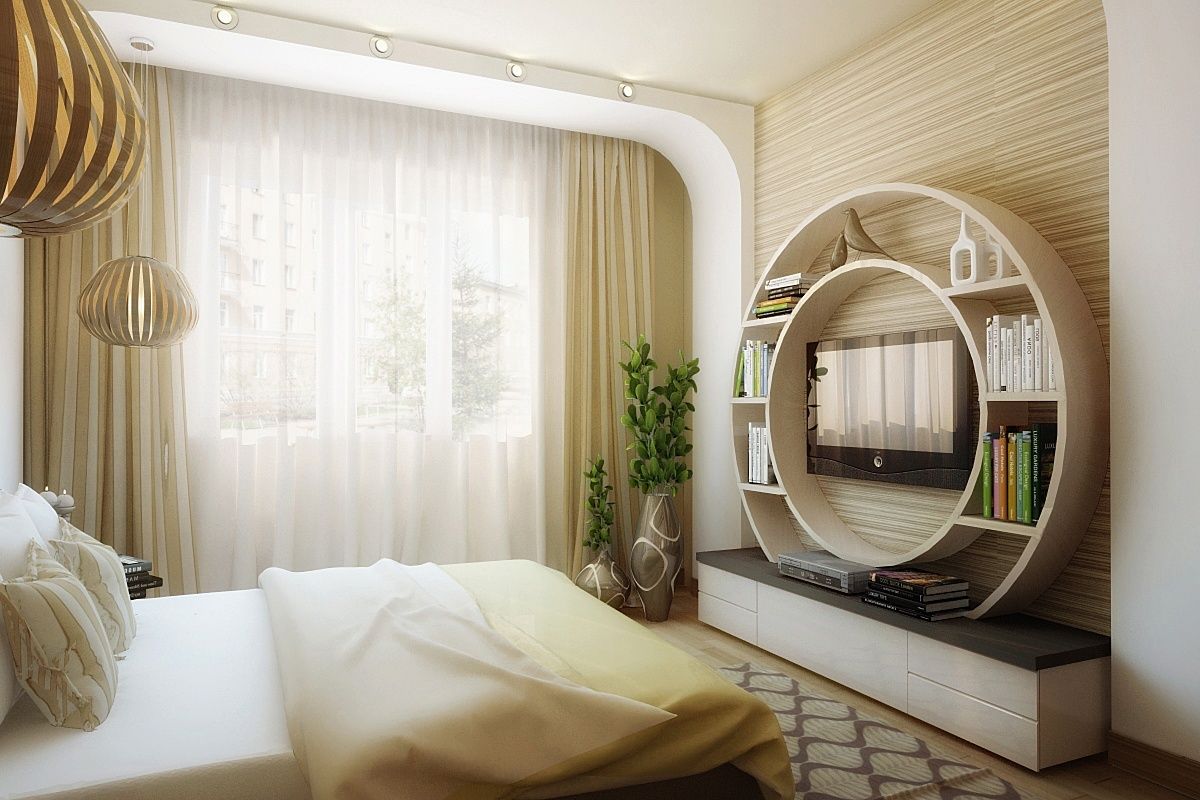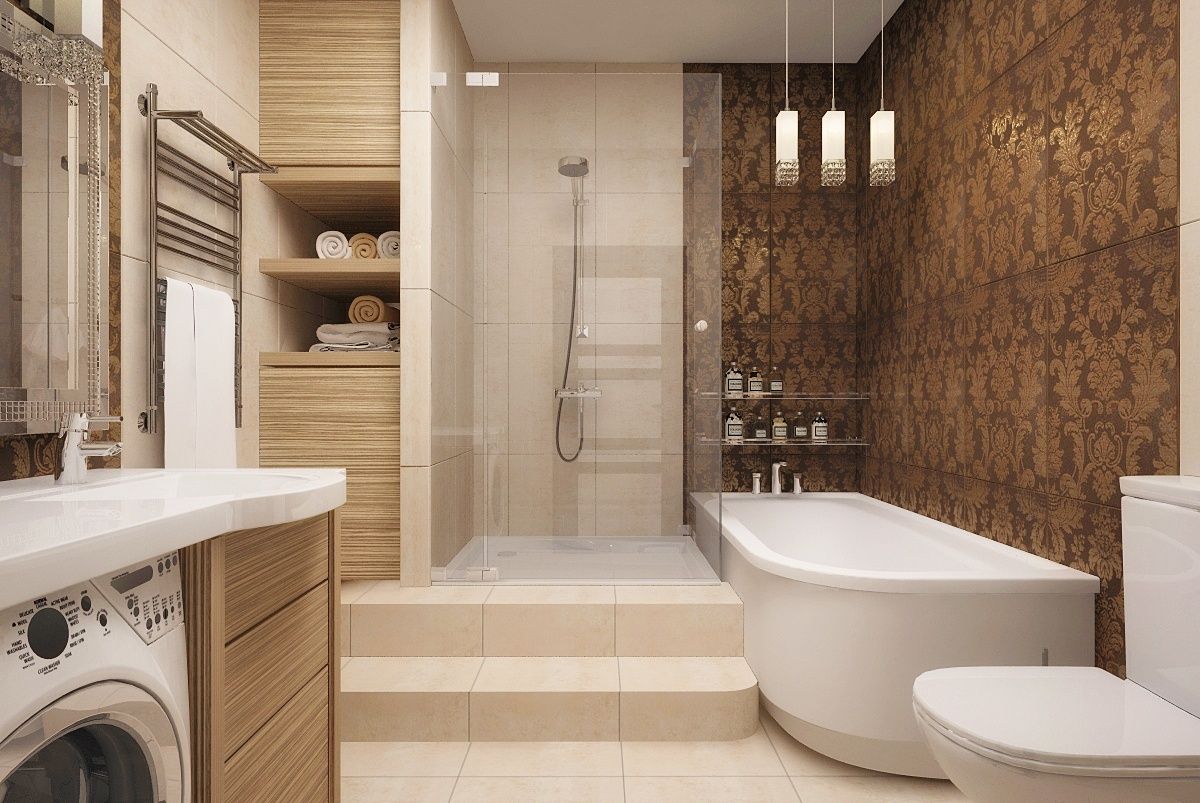 Small Working Room For Apartment Design
For part of this small working room for apartment design, you can combine with soft pink and pastel colors to be more harmonious. The uses of two colors extremely show a feminine impression for your small apartment decorating. On the wall, you can paint using a predominantly pastel colors. Then give a little touch of pink to shades of wallpaper wall. The use of tile with a pink drapery fabric is also very pretty. As well as make you may complete with the mini library with small sofa for reading. Make this wall decorations such as beautiful carvings.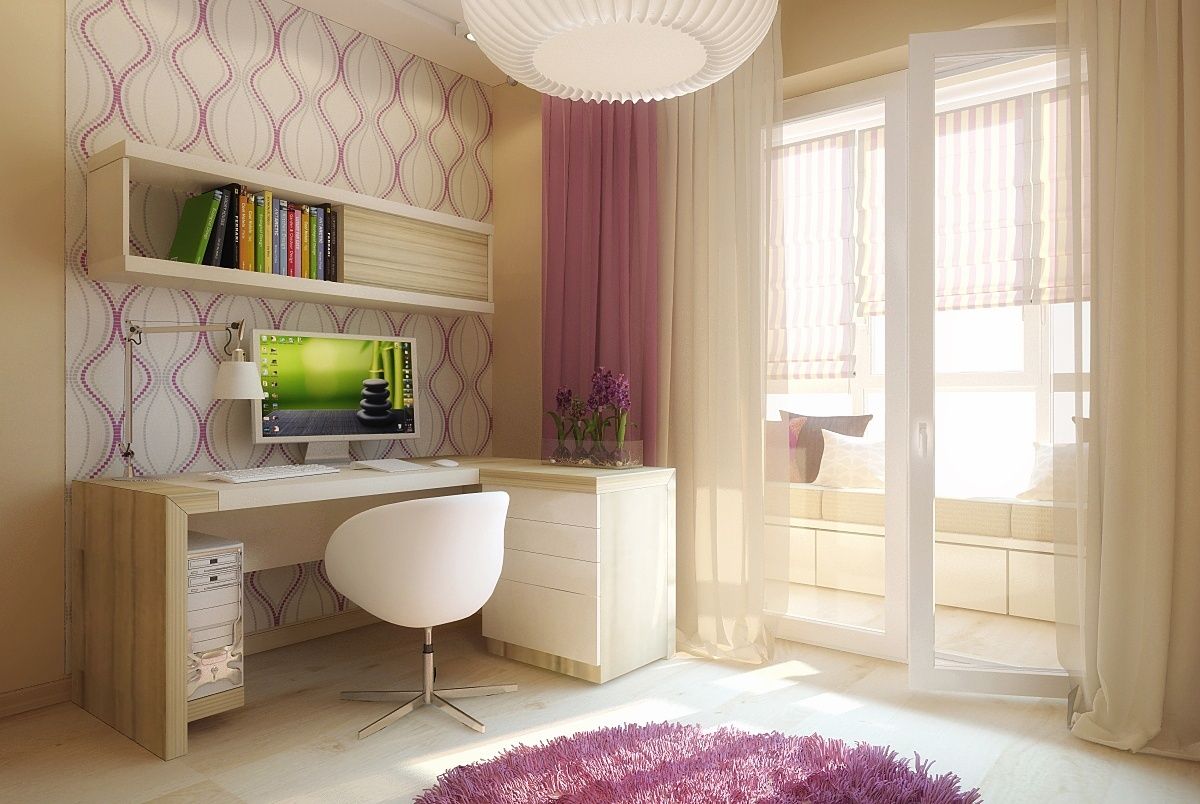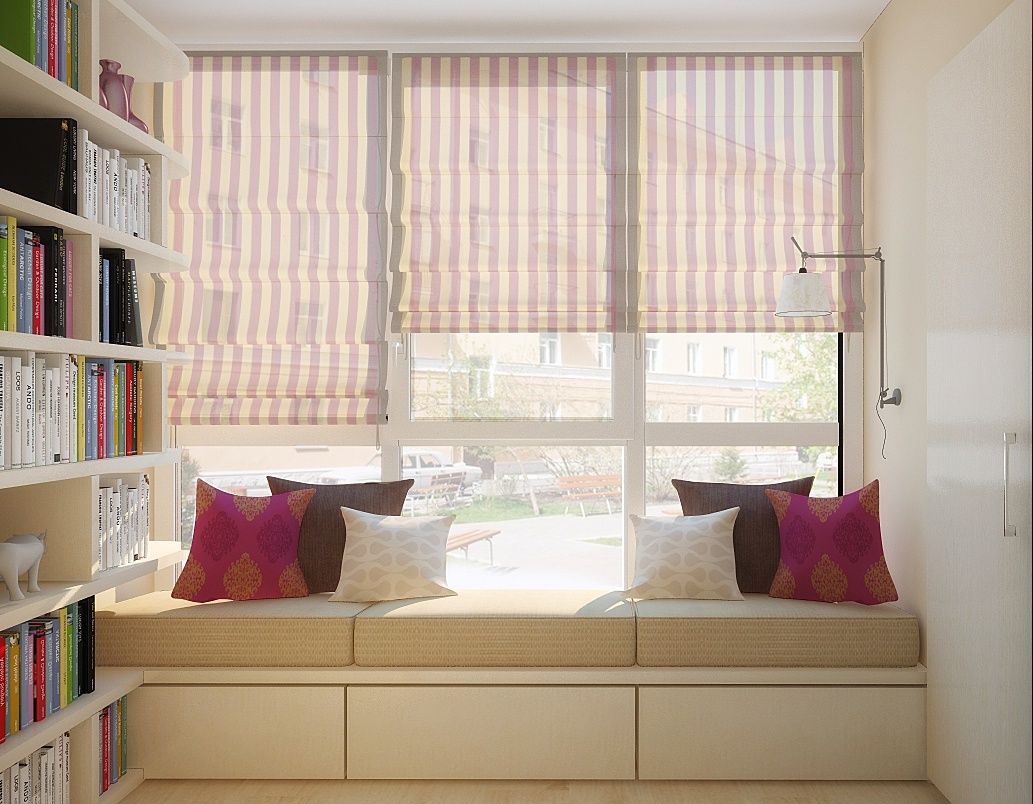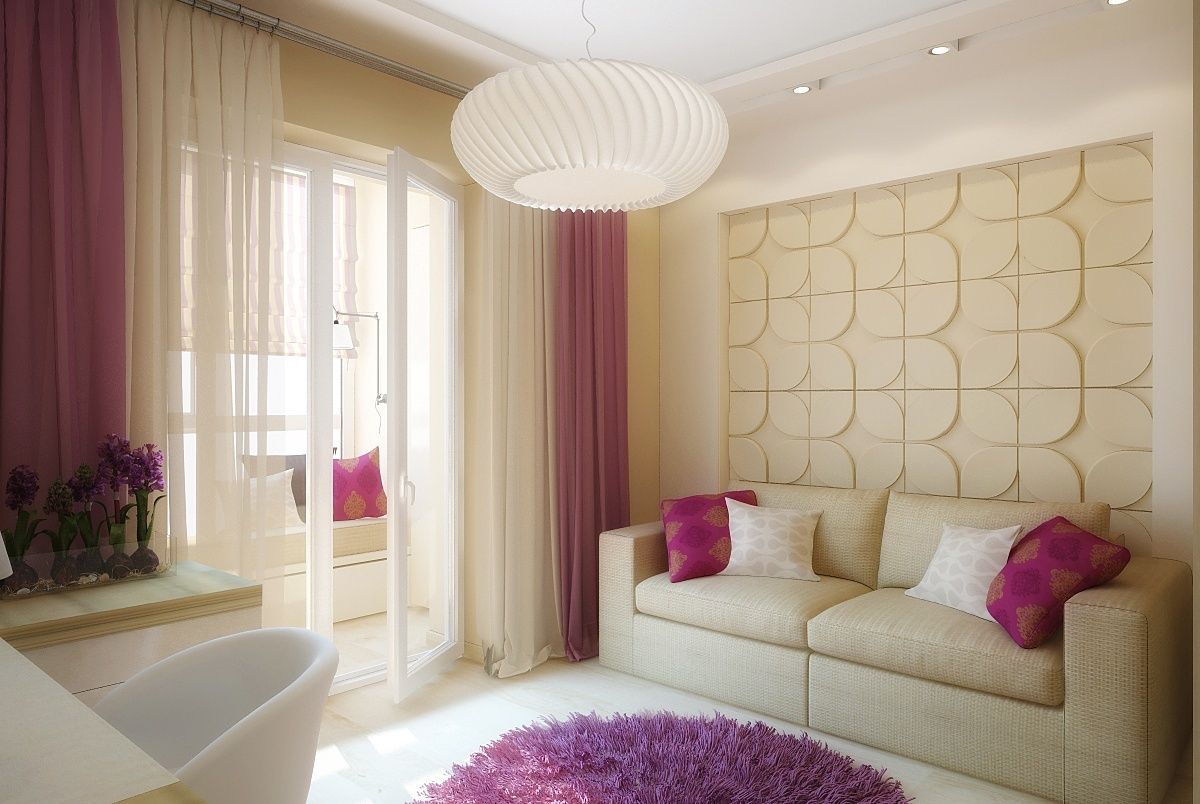 Open Plan Living Room For A Small Apartment
Next is an open plan living room for a small apartment design. The open plan design combines the dining room and the living room will make a simple design. Open plan design of the living room you can also create very pretty with a pink color combination. Pink motifs on the wall wallpaper are also able to make the living room is very girly. Used a modern chandelier to complete your decorating for small apartment design.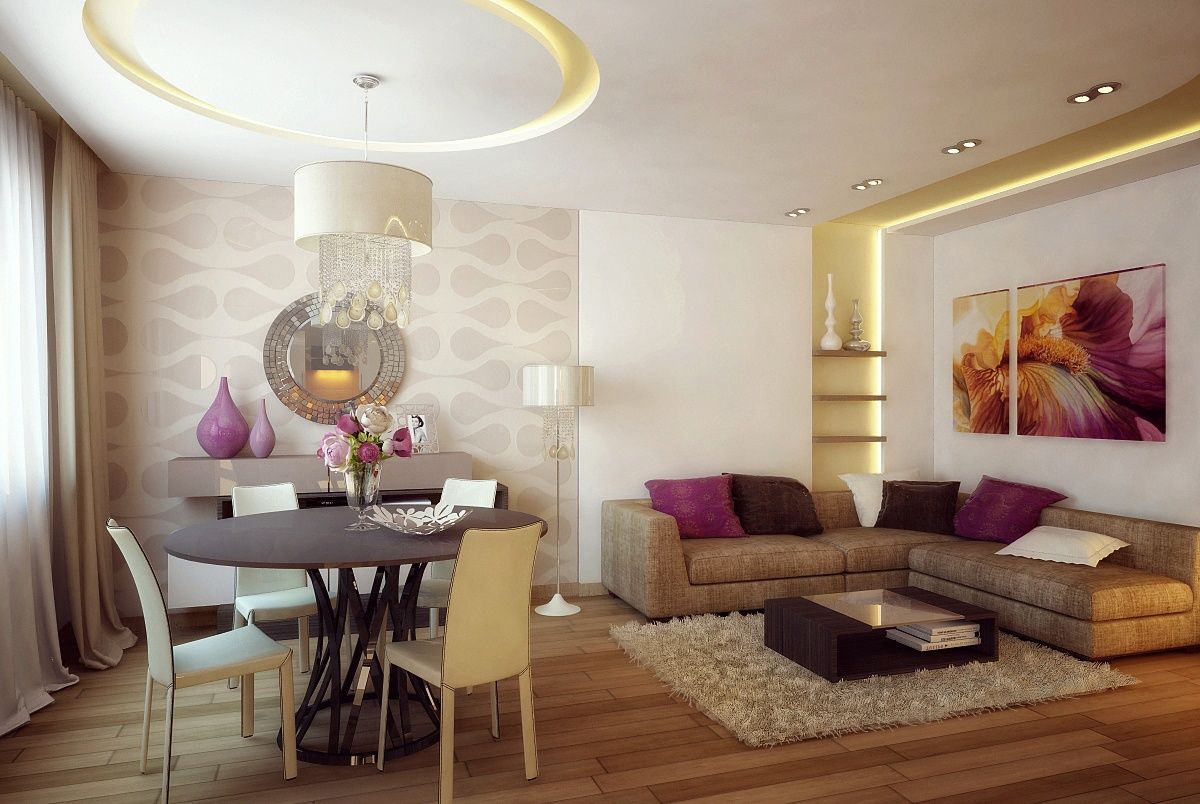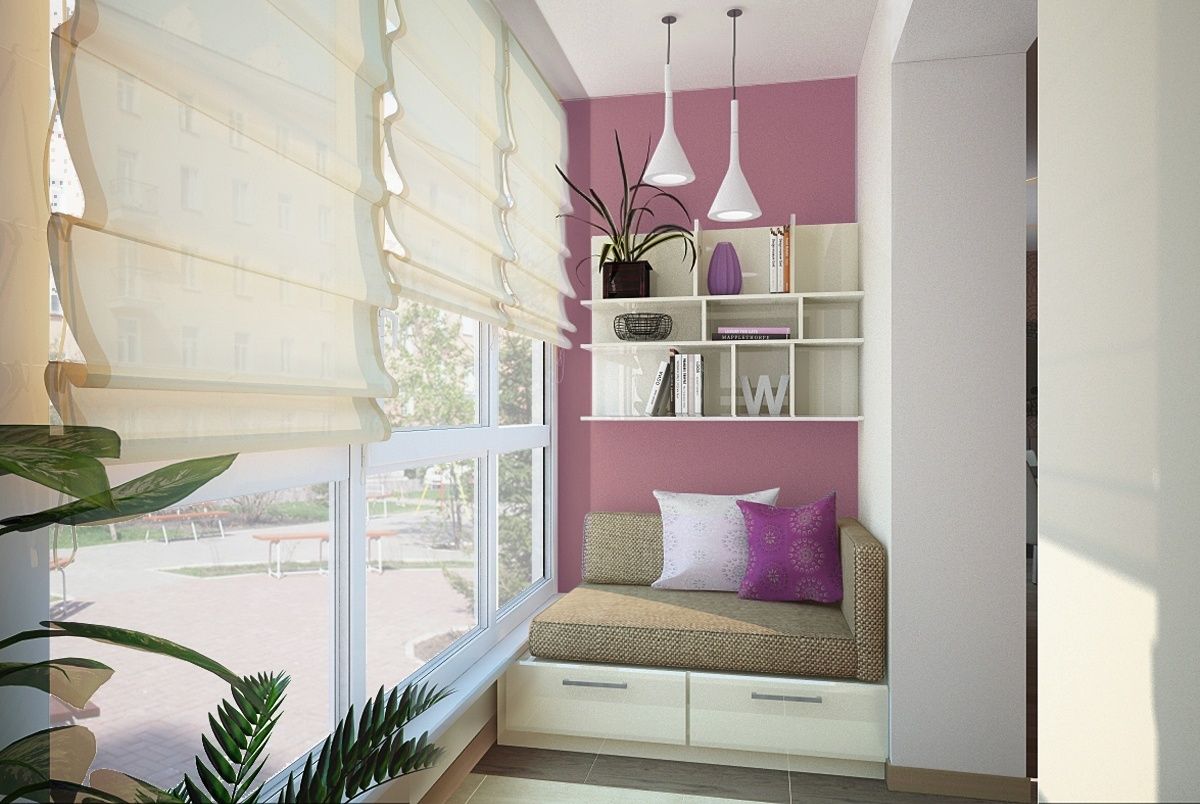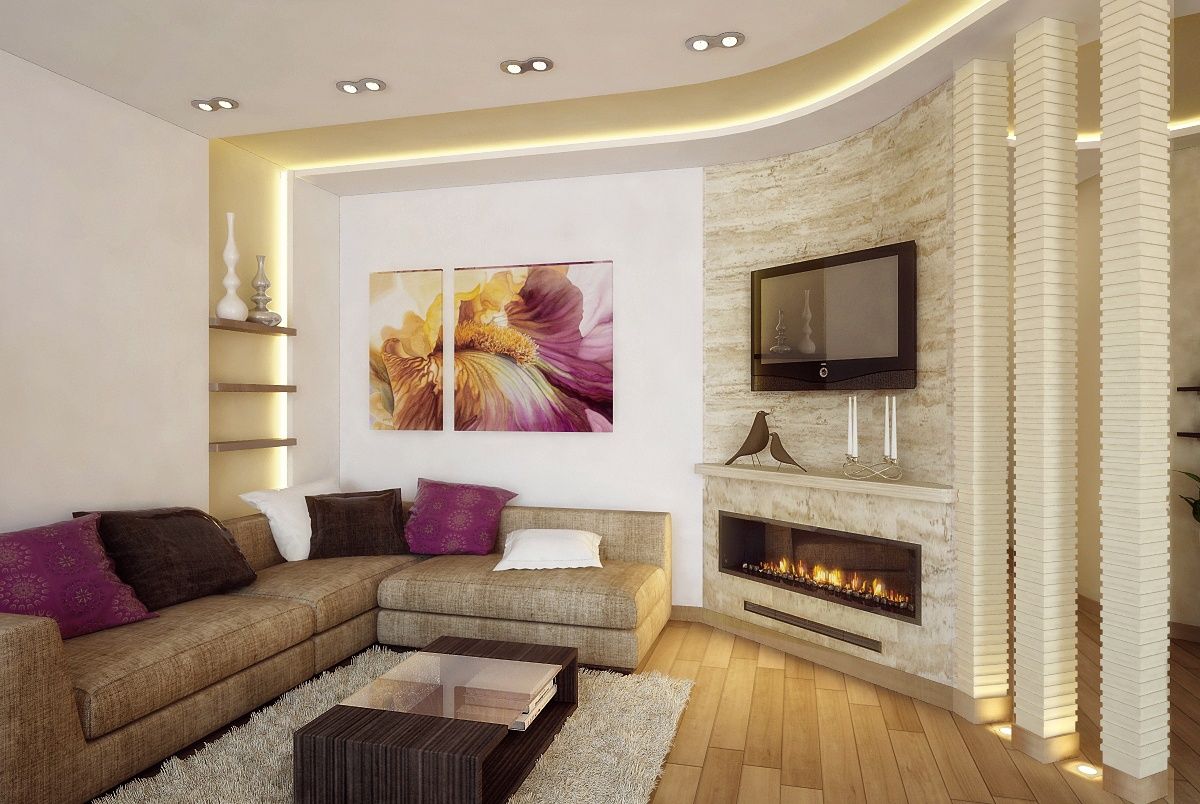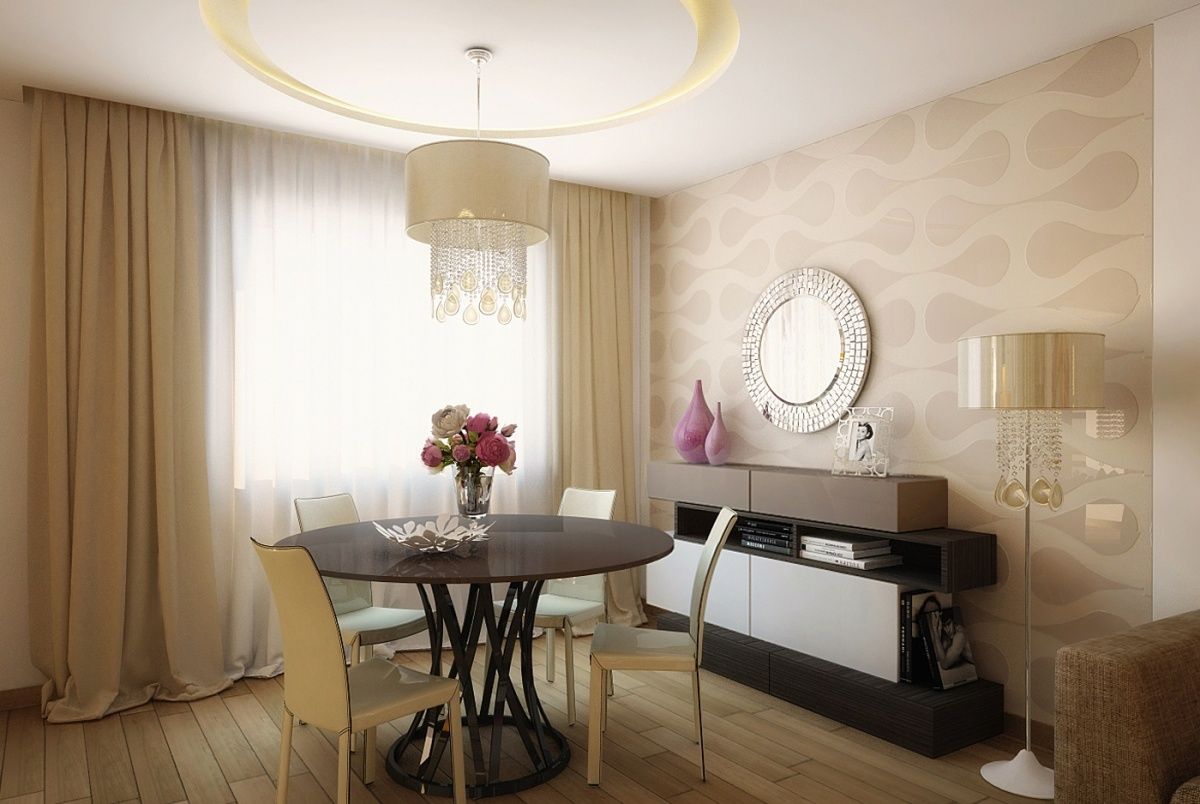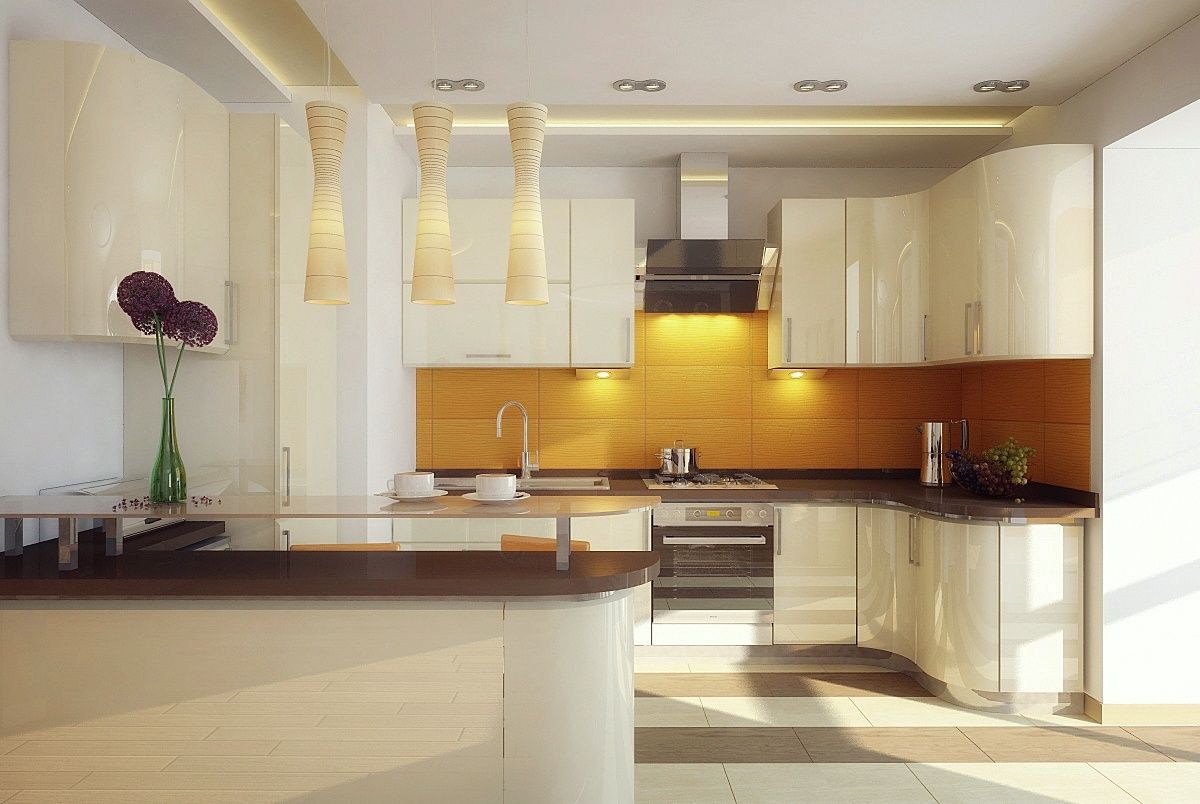 We hope that when you see this small apartment decorating design, you can make decorating for your small apartment more beautiful and suitable for young girls.