Roohome.com – Japanese style is frequently chosen by some designers because the style looks modern and stylish. Japanese interior is suitable for you who want to create your dream home design. Japan has elegant, colorful, and cozy characteristics which do not make your home become antiquated. You can see a perfect combination of Japanese interior and outer space concept. Although the concept is quite different with the interior, but the designer gives you the best design ever. Do you want to see?
Japanese Interior with Outer Space by Hao Interior Design
First of all, you will see a wide living room space which is decorated with a smart interior in it. Your note will be started from this space because you realize if you have a wide space, will not complicate you in placing or arranging the furniture. We can say, Hao Interior Designer is brilliant in creating a cozy view in this living room. By using a gradation of light gray and dark gray, the living room looks like outer space. This is called as a perfect combination of Japanese interior design and outer space concept.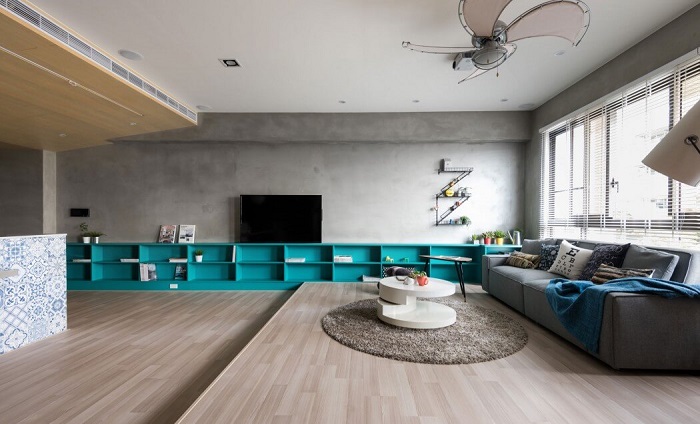 Move to another angle which shows you the arrangement of the furniture all over living room space. The designer places a length turquoise cabinet as the main point in this space. Sofa, coffee table, and a furry rug are placed around the living room as the additional decoration. There is a wide window which is functioned to spotlight the living room brighter. Do not forget to take a look other furniture as well, such as floor reading lamp, outer space pattern on the pillow, and much more.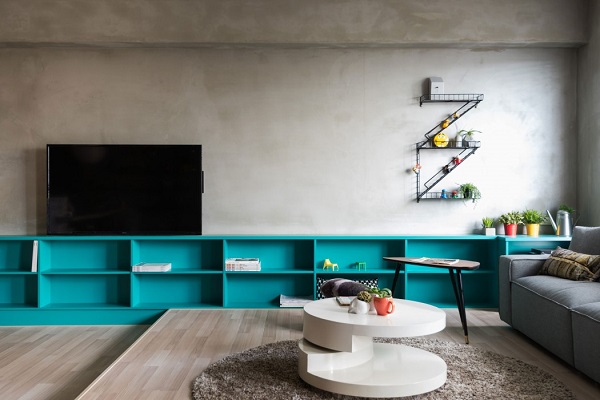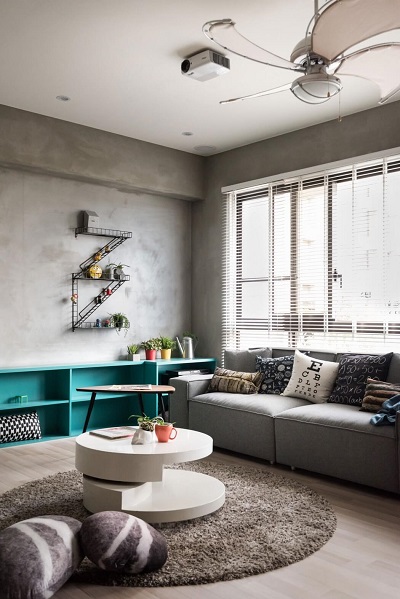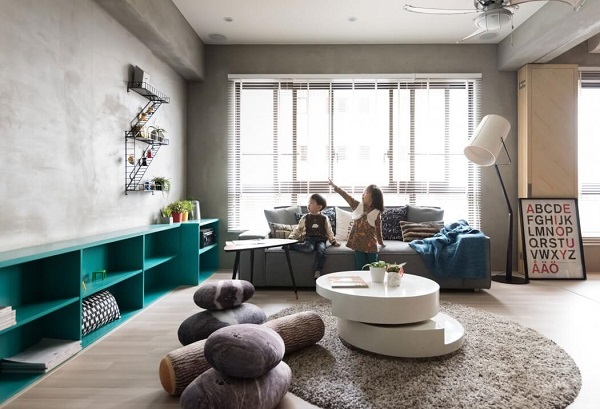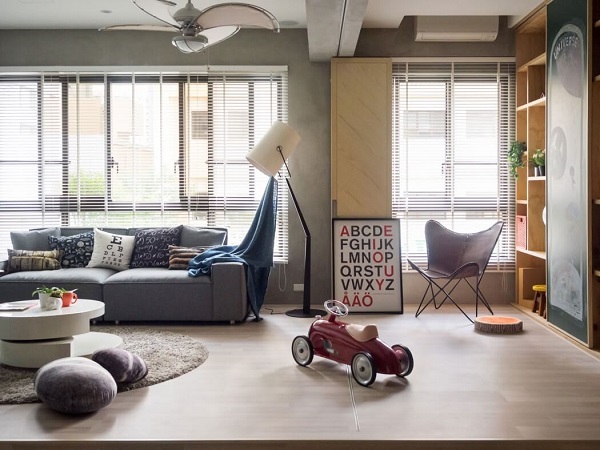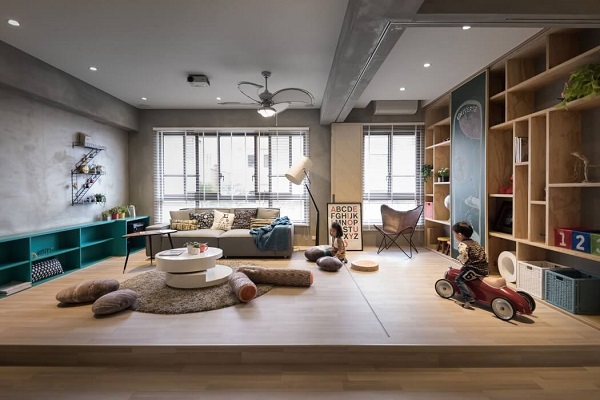 Japanese Style Interior Design Looks Colorful and Cheerful
One thing you must know, there is a vivid cabinet which shows you how Japanese style is. This vivid cabinet can be functioned as toys storage and your favorite books. You know if Japan is known as its wood, therefore Hao Interior Design uses wood as the materials. The designer also puts outer space picture in order to improve children's imagination and energy. Japanese interior can be chosen to design children's room if you would.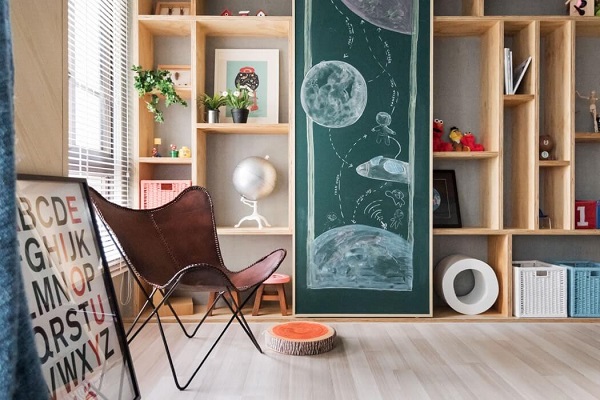 Japanese Kitchen Interior with Outer Space Style
Move to the kitchen which is filled with outer space style. The kitchen itself is decorated with wood material. The wood kitchen cabinet is combined with a glass cabinet on the opposite. Interestingly, the moon lamp makes the kitchen lively and naturally cozy. Your family will enjoy having breakfast, lunch, and dinner in here.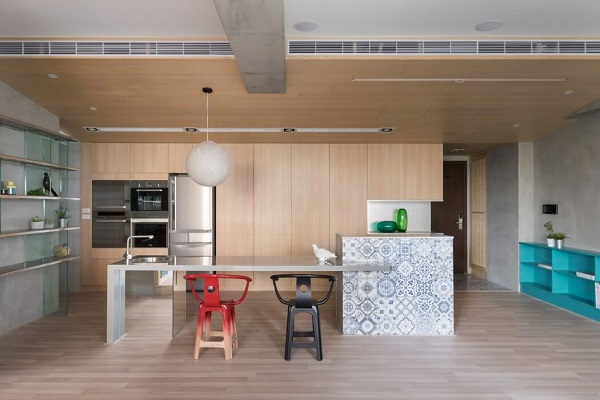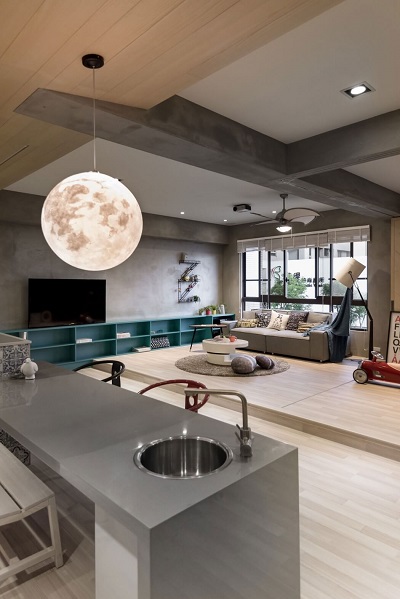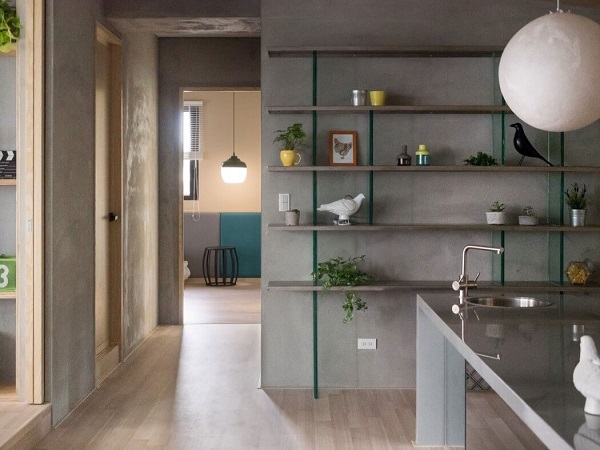 Japanese Bedroom Interior with Greenery Decoration
Here is the main bedroom in this home design. Hao Interior Design keeps choosing Japanese interior colors in decorating all over the bedroom. Orange and green are combined perfectly by the designer. The bedroom is brighter and clear due to greenery decoration inside of it.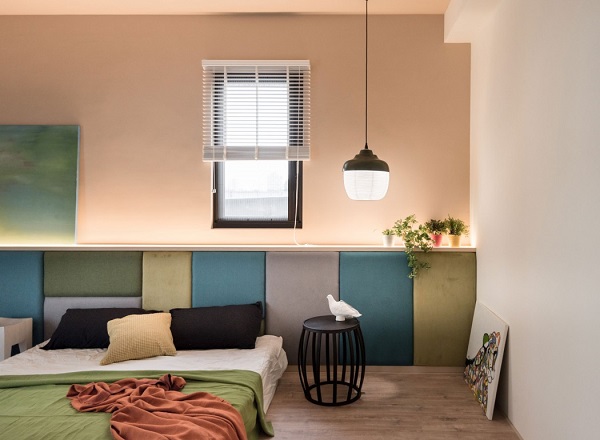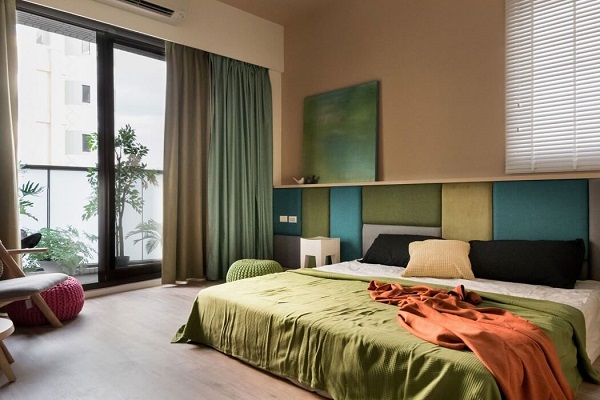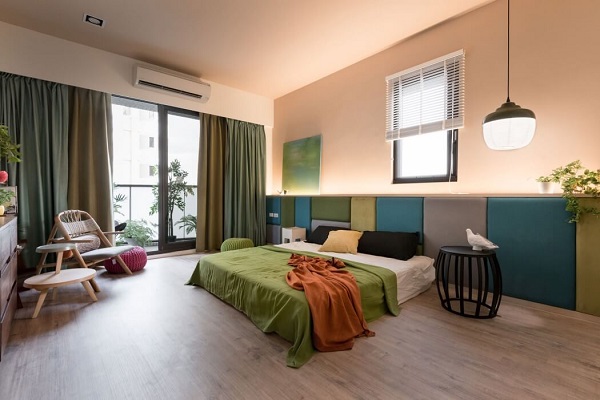 Now, it is your turn to choose Japanese interior for your home design. Get a new innovation from this idea which is suitable for you. If you want to see other designs, just visit and check here. Have a nice day!