Roohome.com – Some people imagine that living in the lofted space is bored and stuffy. There is a masculine urban style for apartment design which suitable for young men. Do you know that living in the lofted is not as bad as your imagination? Some designer applies the unique accents to change the stuffy image about living in the lofted space.
This amazing lofted design is one of the Nordes's creation. An awkward space with a slight touch of naughty would make you more amazed and hard to forget your first impression. This design is very suitable for young men who have a high taste for creating a unique design.
You need to prepare the theme that you want to apply, especially to create the masculine urban style for apartment design. Do not make the difficult design that can fill up your space. Masculine urban style below might be your references while creating an awesome space.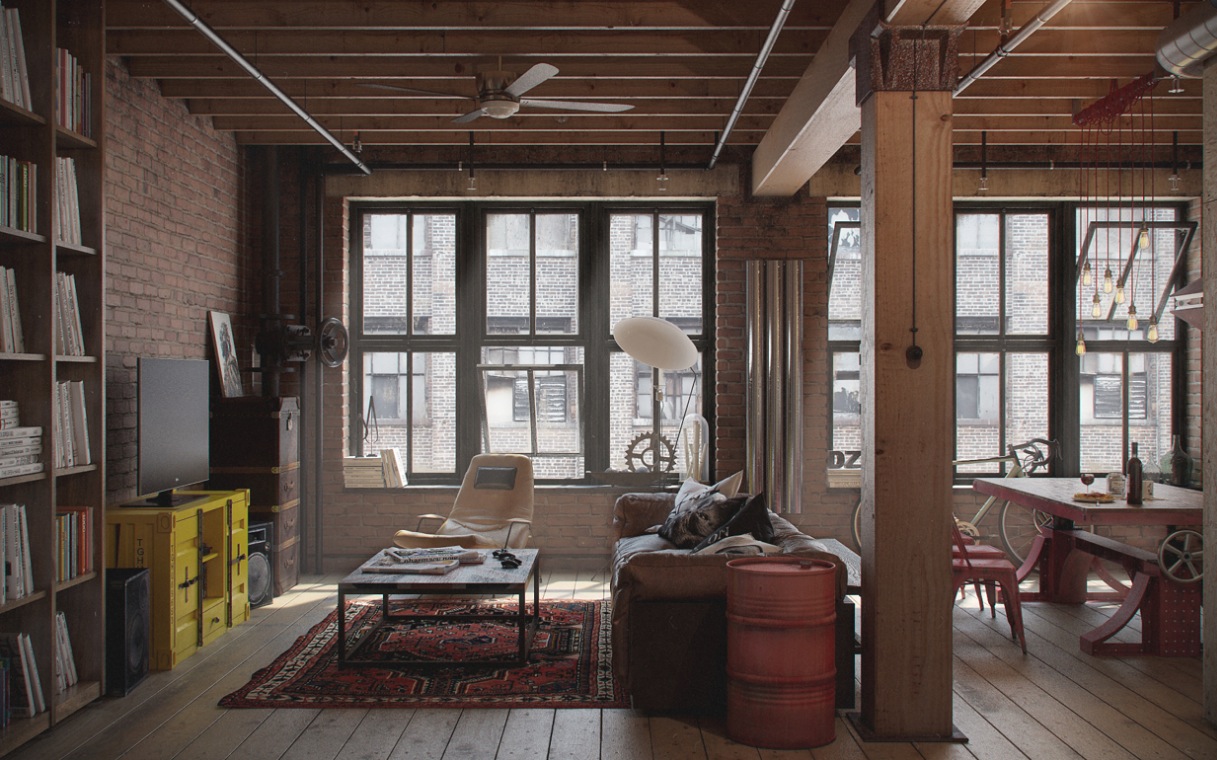 The Strong element from the brick and wood are very bully. Wooden floor and ceiling are also completing each other. You can use vintage furniture to support the urban style that you want to create.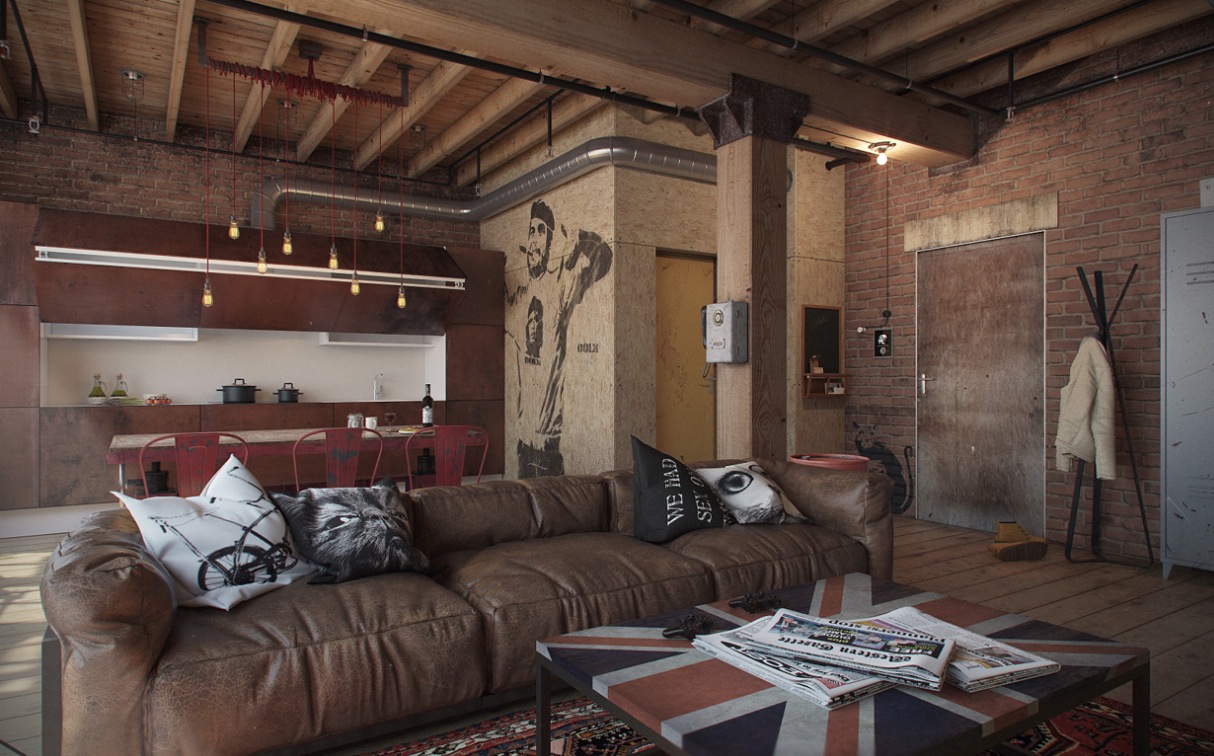 The brown sofa and the table steel are the unique types of furniture for the living room. You can use the unusual thing that can make the other people surprised. Do not worry to make the living and dining room in one space, because you can modify it with a wall art decoration to make it more charming.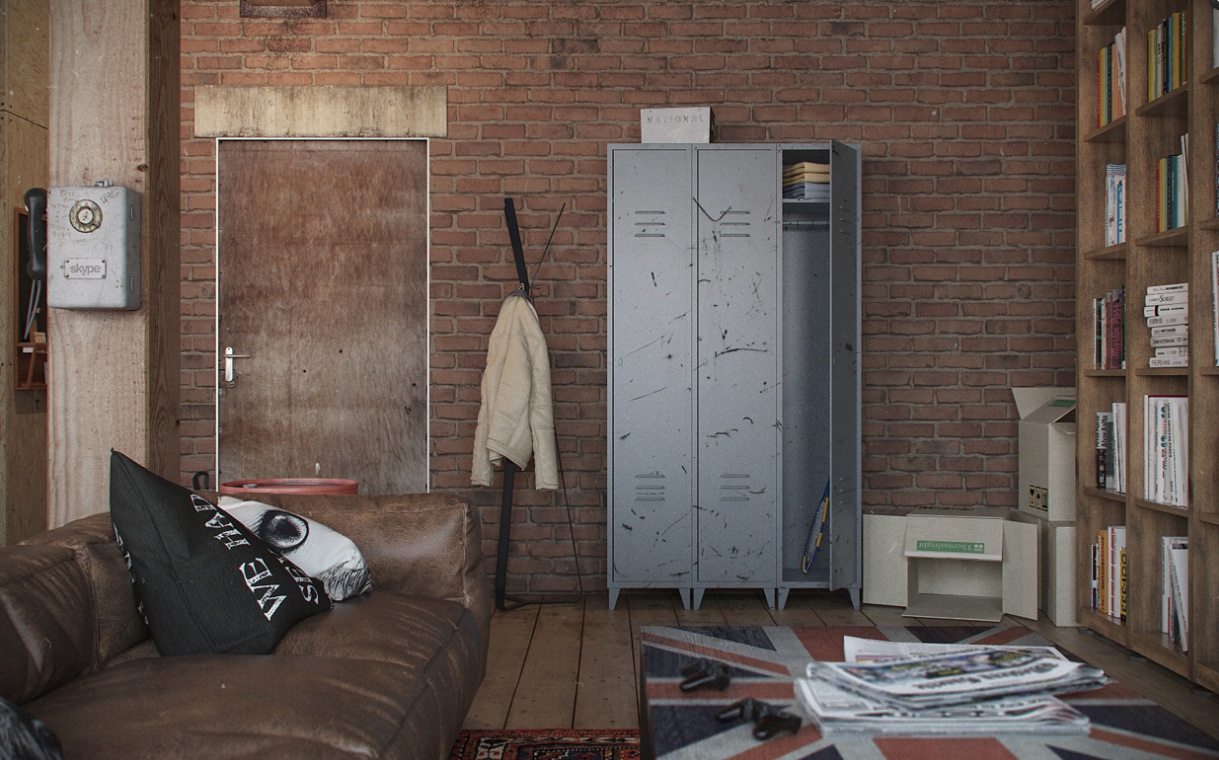 Most of the men do not like a formal design for their apartment. They would be living in the abstract space rather than in the clear and sweet space. This urban style for apartment design might be suitable for them.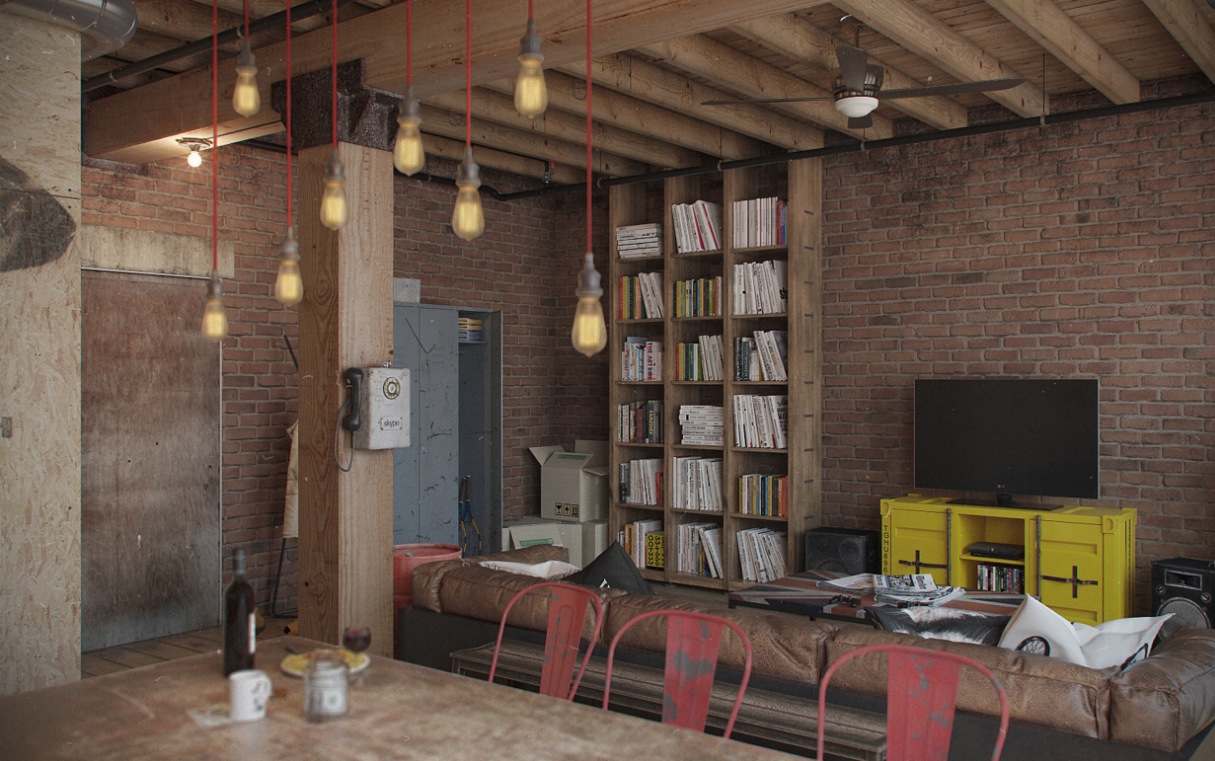 The old feel of the red brick wall and the bookshelves are very photogenic for your Instagram post. If you want to give more decoration into this room, you can give hanging lighting and the old types of telephones on the pole.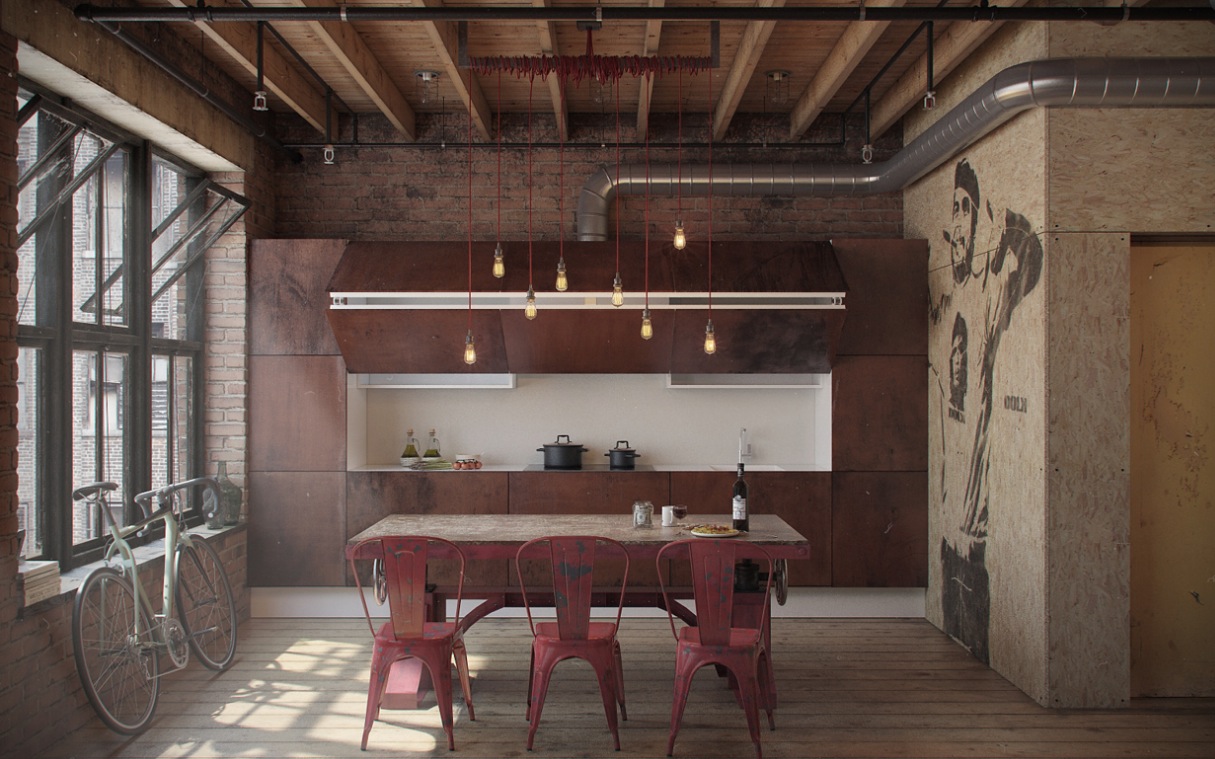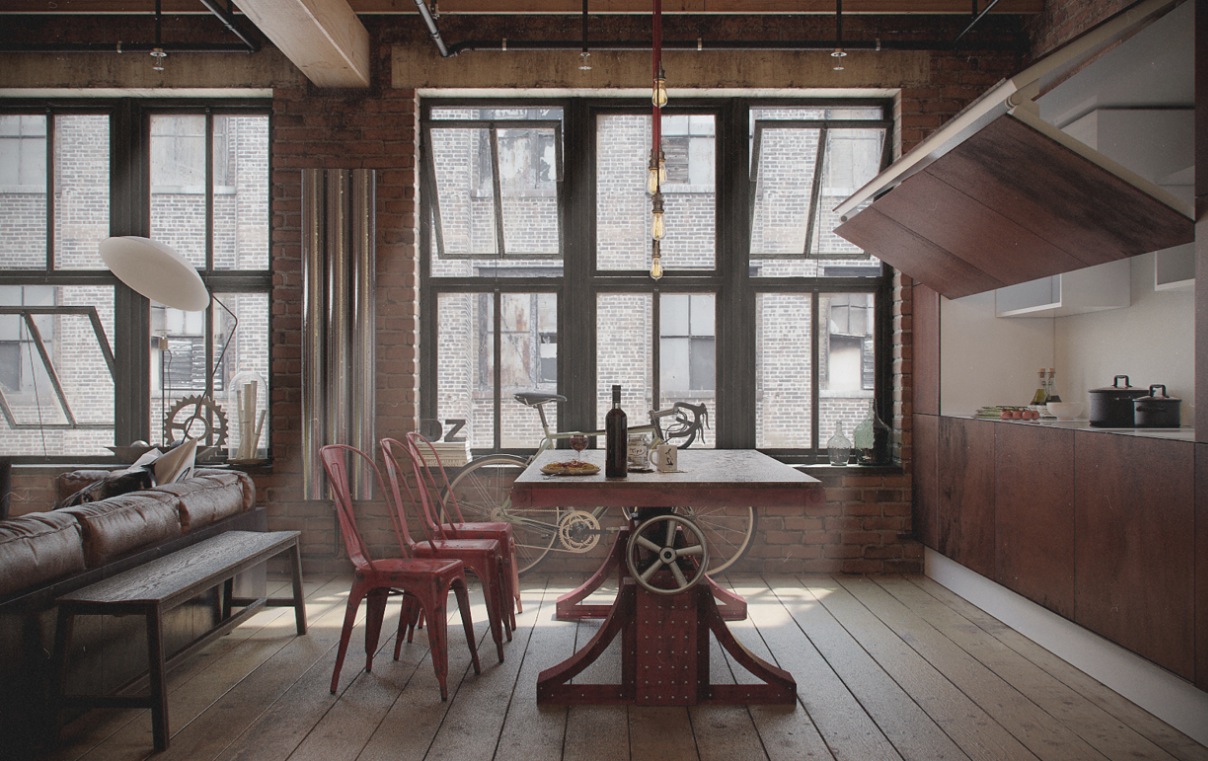 This minimalist dining and kitchen space would make you feel like being in the old coffee before world war 2. You can see how the designer creates a gorgeous concept for this space. He puts the old bicycle near the window as a decoration.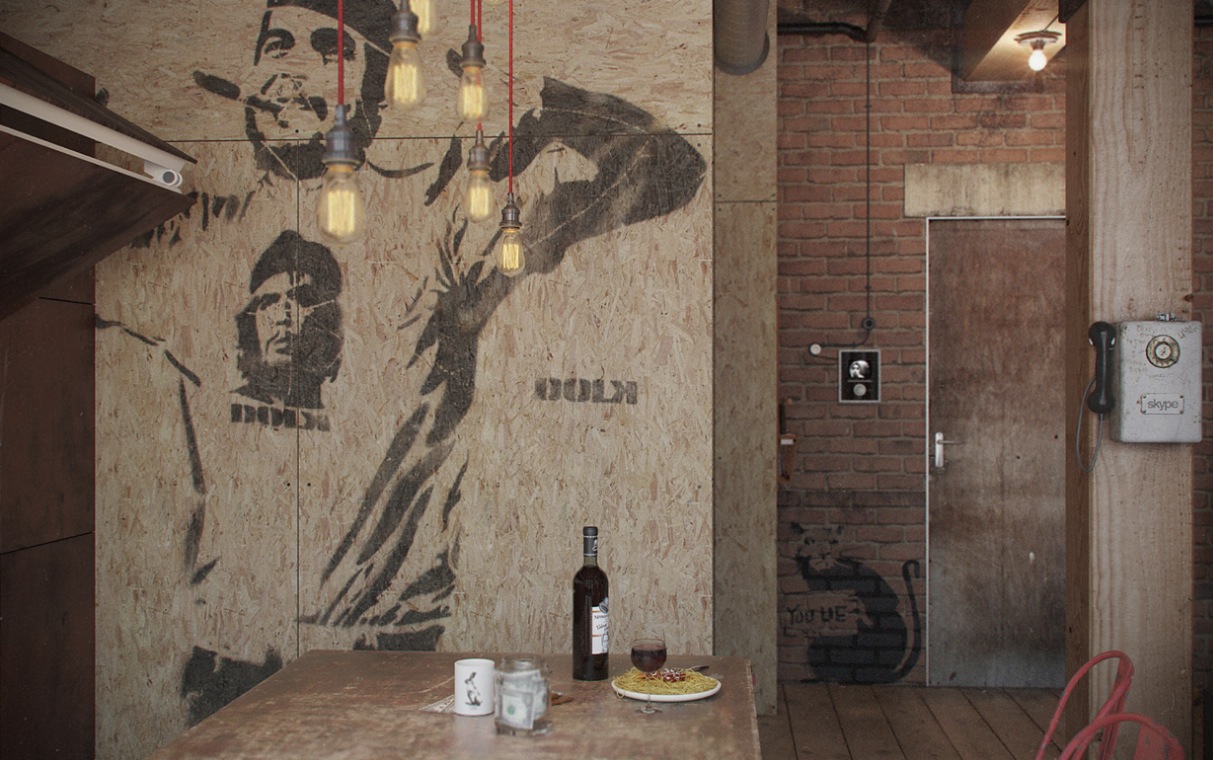 Are you interesting with this wall art decoration? You can apply it to your favorite space at home. Lighting is not too important for this space, a little bit of lighting is enough for this because there was a window that supplies the natural lighting at daytime.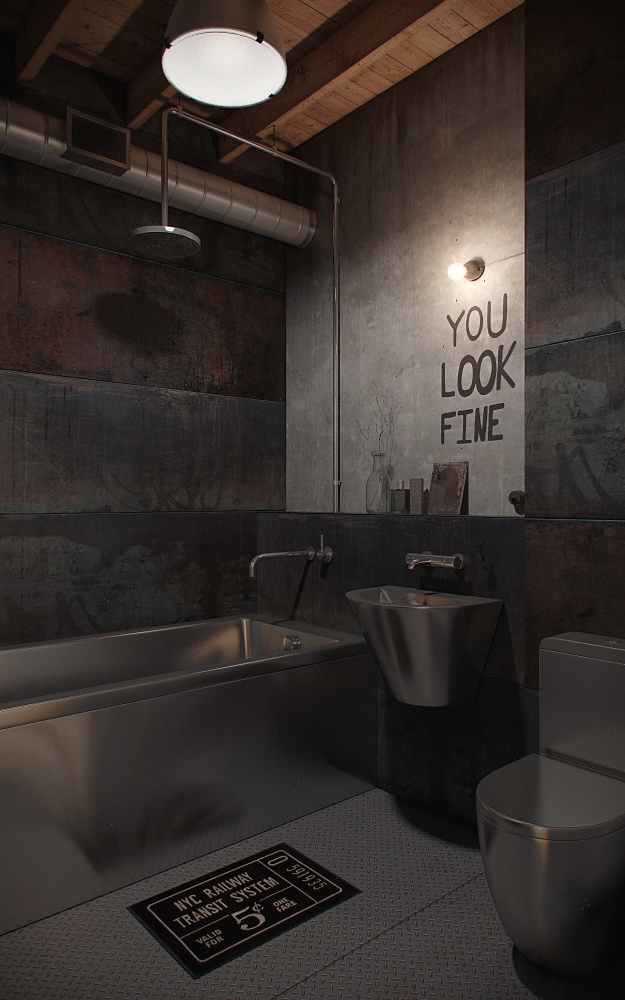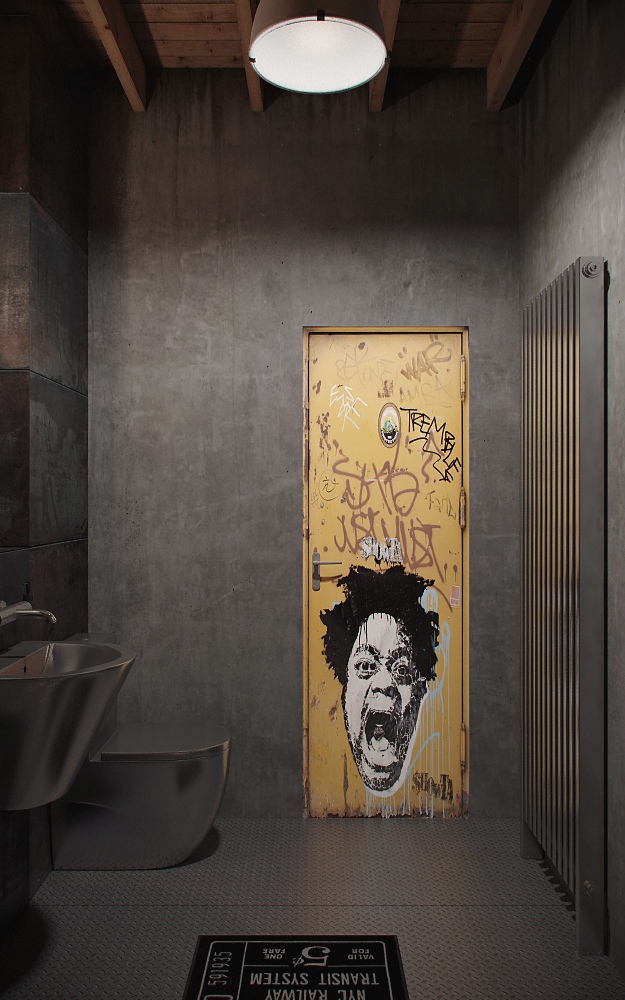 Masculine urban style for apartment design would be complete with this cool bathroom design.