Roohome.com – Do you like a primary color? Have you applied it in some space at your home? If you really want to apply that color, it would be the modern and stylish bedroom for you. Some people are afraid to use this color because they think that these colors would spoil the impression of elegance and looks very tacky.
You can eliminate the negative stigma from the tacky impression with precision and creativity while using it. A famous Architect Nika Vorotyntseva makes a comfortable bedroom with primary colors. She believes that bright color would give a new spirit and be the inspirational space.
If you are bored with the soft color in your bedroom, you can try the new style about using primary color. You just need a little bit of courage, it would be the stylish room for you. You can use any other elements to makes your bedroom more alive.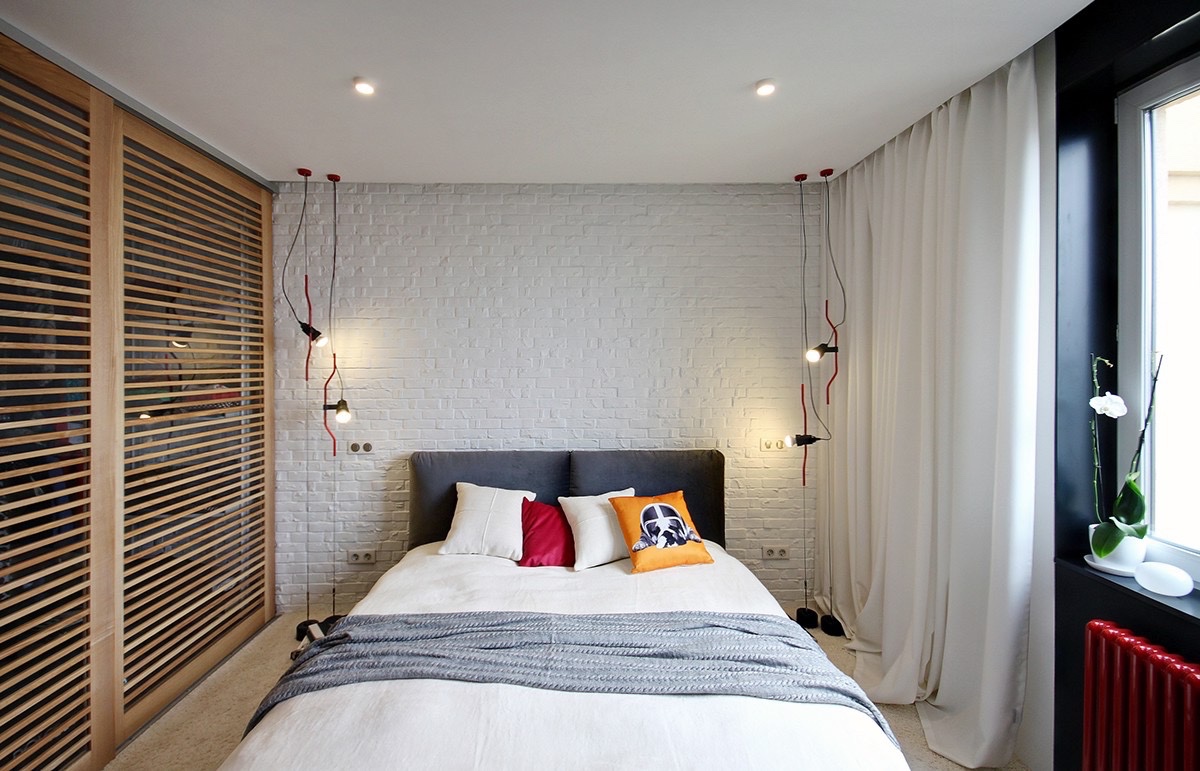 How about this modern and stylish bedroom? The simple bed with black and white shade would make your nighttime more relax and help you to get productivity sleep. White curtains that stretched can help you adjust the brightness of the light in the room. A wooden barrier is also good to give a space with the other room.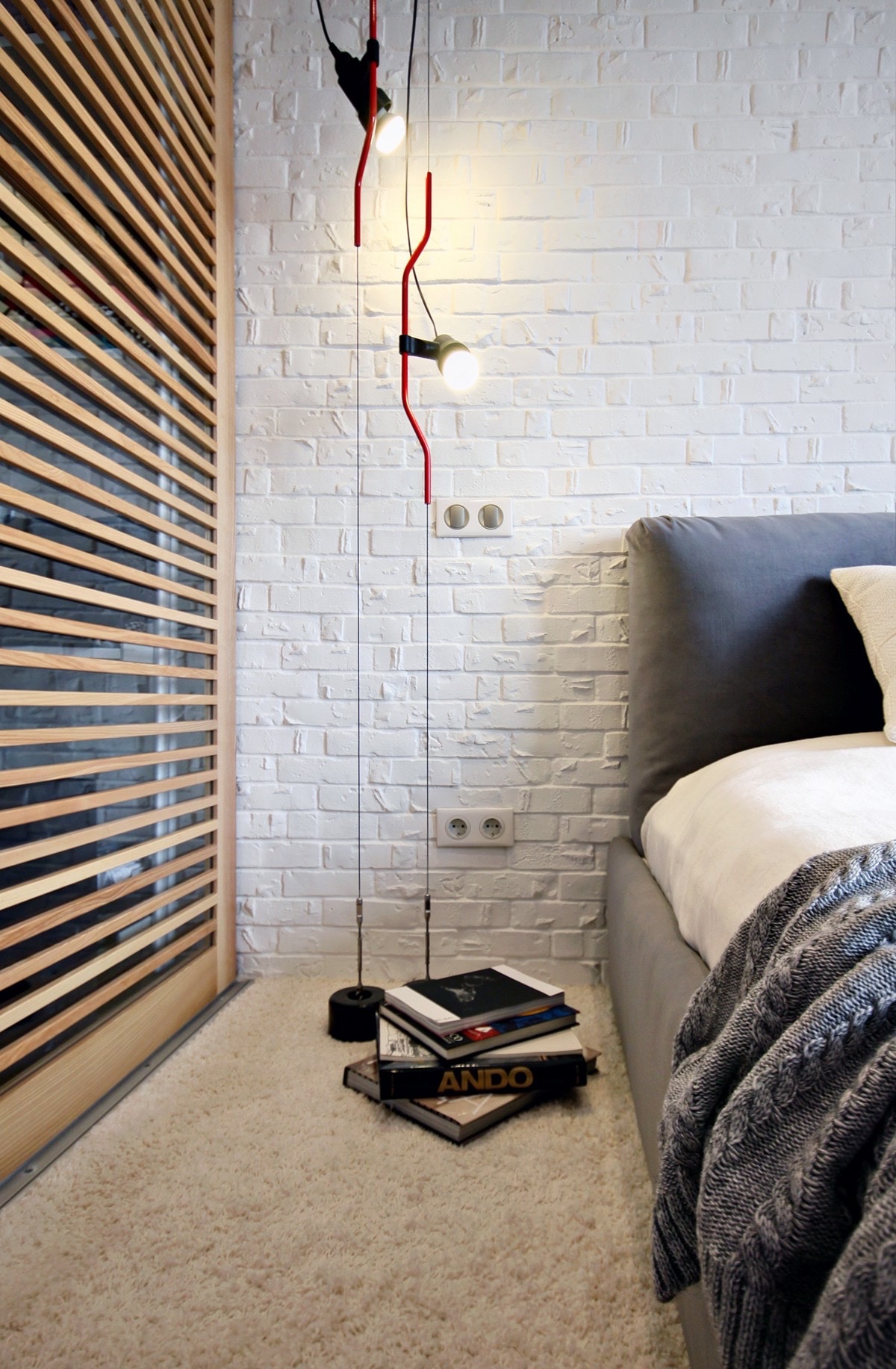 The art of standing lamp is also suitable to apply for the lighting. The designer using thrift to create a unique light. He gives red shades on the hand of the lamp. You can use your creativity to create the awesome and unique standing lamp.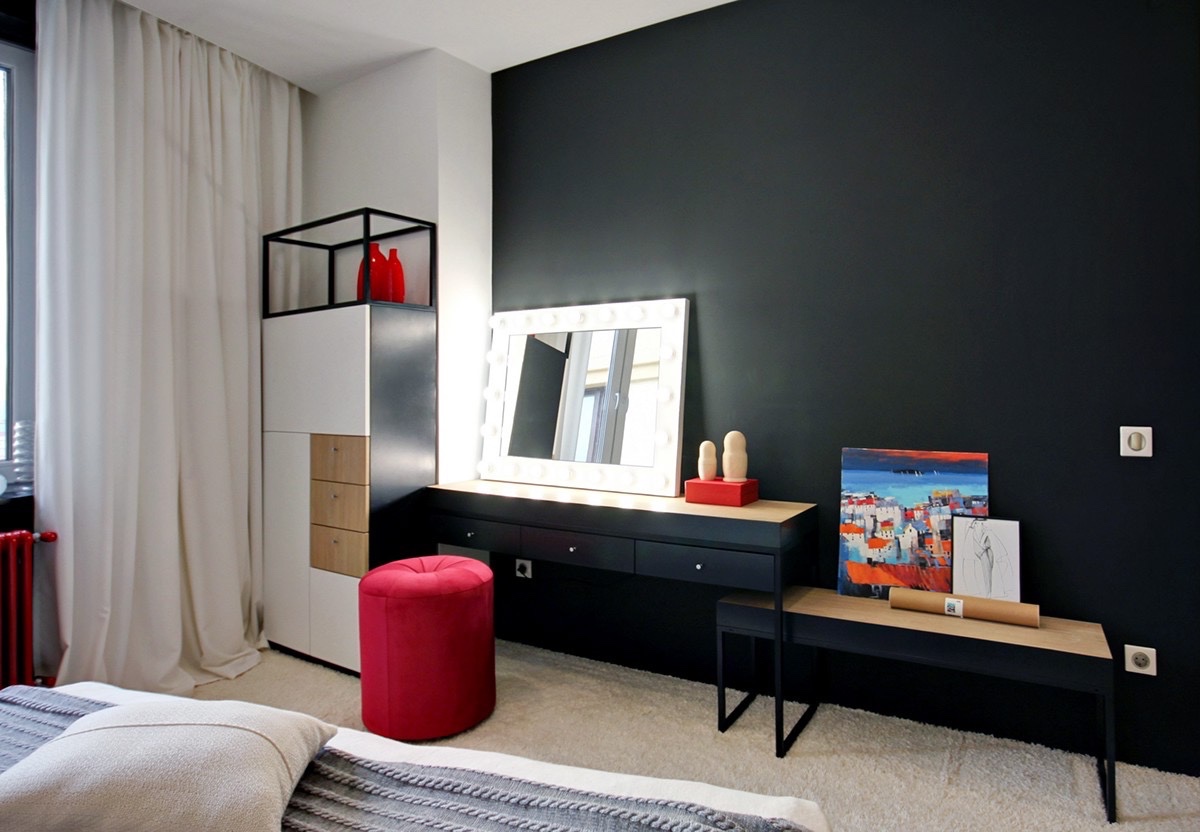 Black wall paints with the simple dresser are the perfect combination. You can give a cute red chair in front of them. Unique mirror style of professionals makeup professionals is one of a great choice for completing your dresser.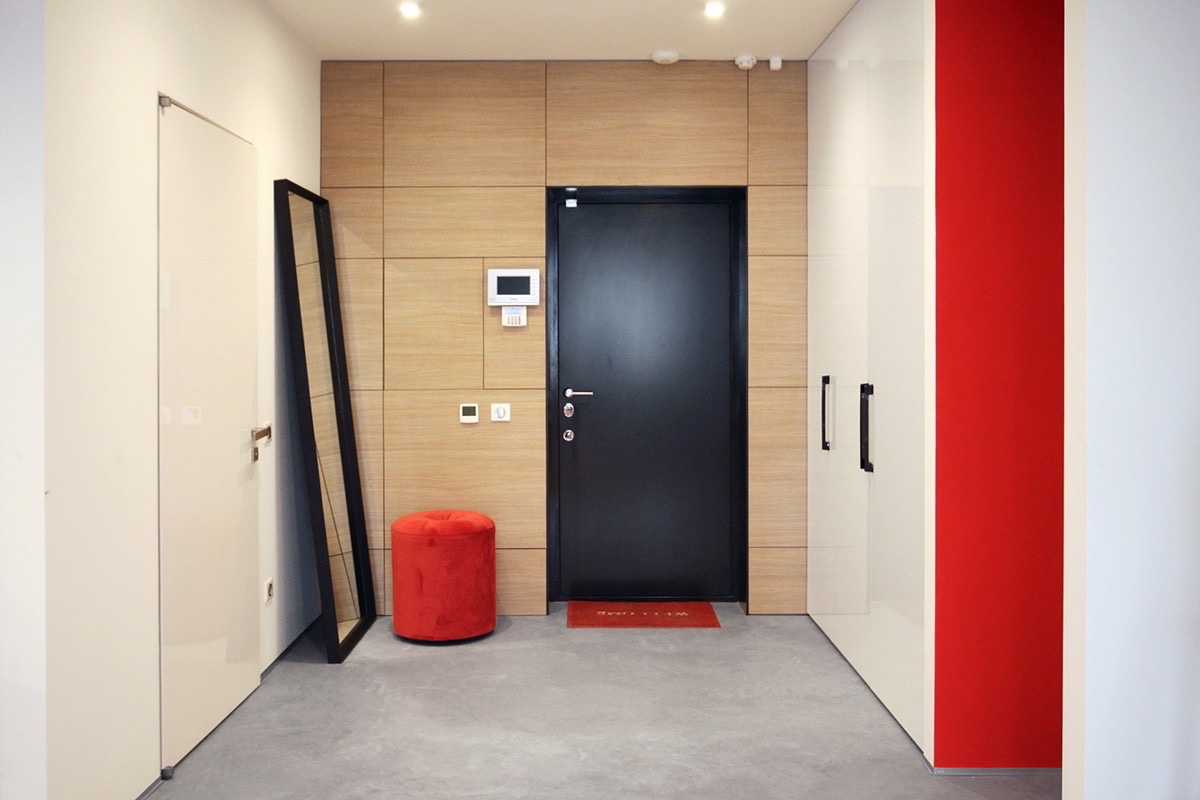 Red wardrobe would be the safe storage for your clothes and also be the decoration for your bedroom. It would be better to give a large mirror over there because it can be a multifunctional mirror. You can see your appearance after wearing your favorite dress and be the media to make the room looks more spacious.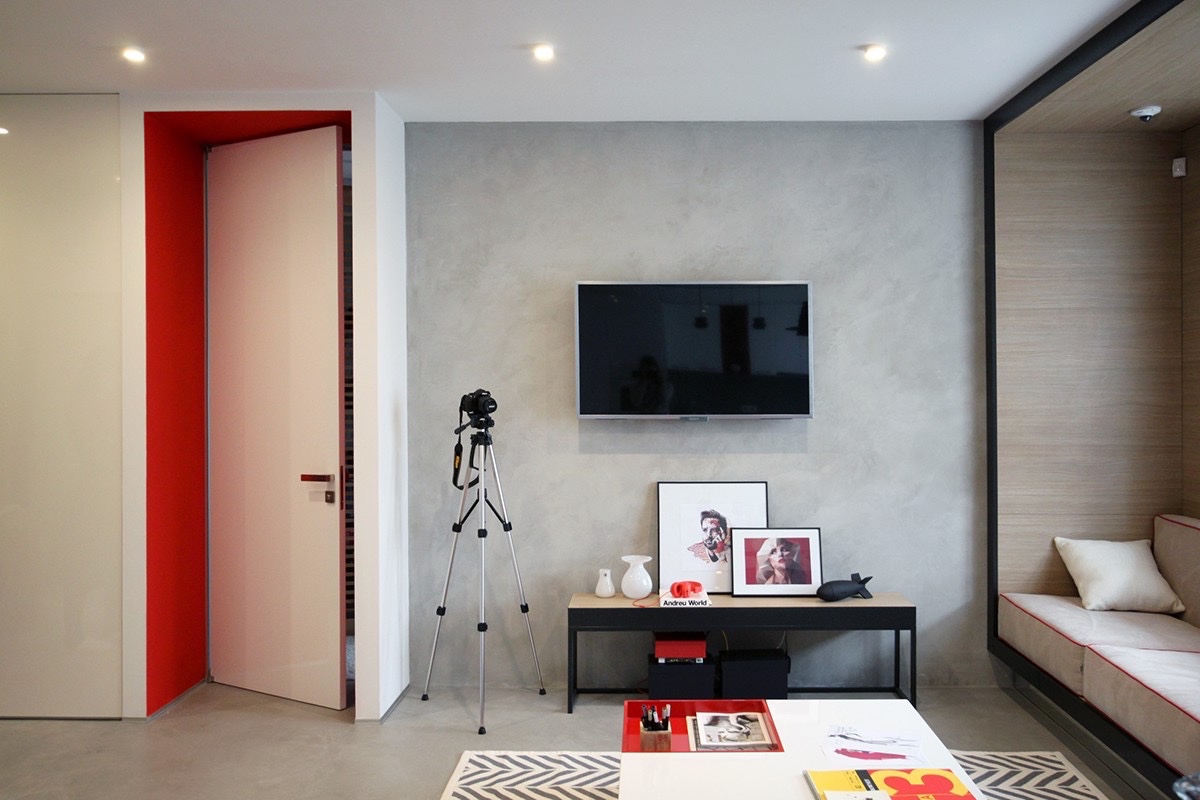 How about Nika Vorotyntseva's design? is it interesting? You only need to give a little shade of primary color to make the modern and stylish bedroom.