Roohome.com – Having a baby needs something unique to create childroom more comfortable. An interior architects, Gluzdakova Maria will help you to beautify your childroom becomes attracting by using a touch of dark shades.
Gluzdakova Maria devises an elegant concept in giving unusual look of childroom. She chooses an elegant dark shades for decorating the room. Firstly, she paints a whole wall by gray colour. Her selection does not produce bad view, however gives modern look because of wallpaper bearing the image of small buildings like a town.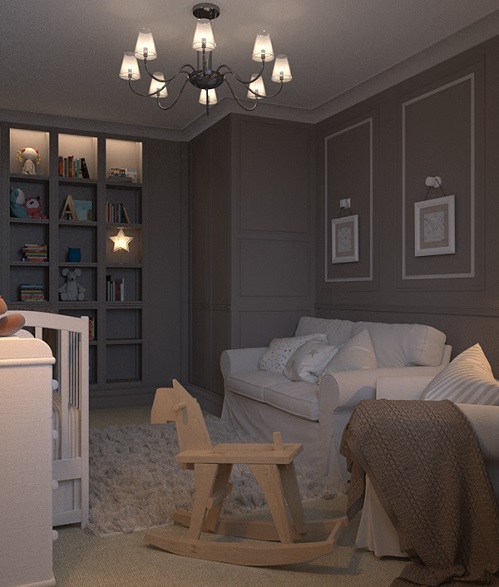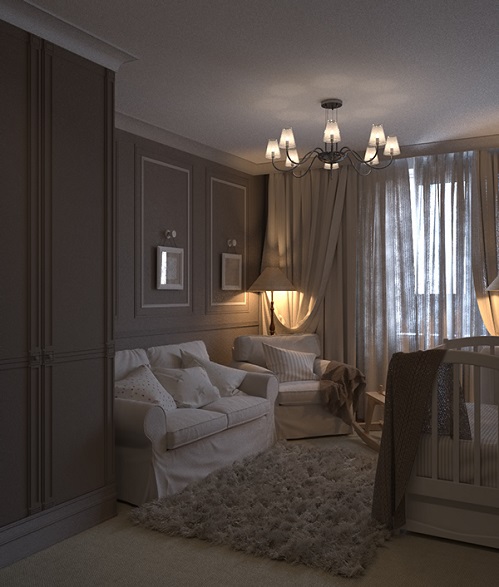 About the furniture, she places a white baby's box that well-suited with a white drawer beside it. To give the impression of kids, Maria adds another ornament like dolls, toy rocking horse, and bookshelf.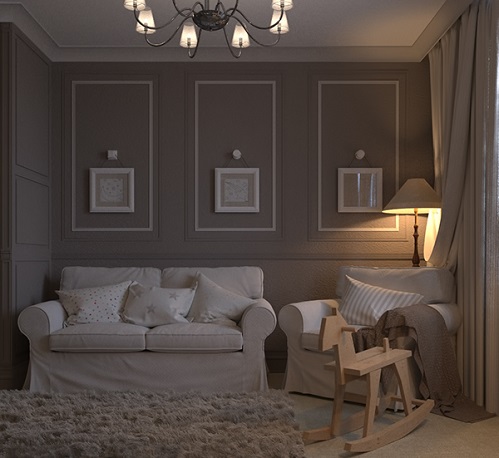 Across the baby's box, there are two white couches in order to add a classic dark shades in childroom. She also puts fluffy carpet down to produce warm atmosphere inside the room.
Change your childroom becomes enticing by using a touch of an incredible dark shades by Gluzdakova Maria. Go and try it!