Roohome.com – Some people may get bored with their colored wall paint that is too bright. Actually, every human needs a sense of calm and comfortable when they have been in a room, especially the bedrooms. It must be the cozy space at home. Because everyone is doing many activities in the bedroom, like sleeping, resting, taking a bath, learning, and might be working.
The dark color is believed as a color that can create an atmosphere of calm and quiet. You can apply it for painted your wall and your types of furniture. It can help you gets a fresh outlook. And you would like to lay and stay all days.
this bedroom Design was created by the Polish creative agency PLASTERLINA. They make a minimalist and simple bedroom design with the gray color. The dark shade looks like a shady forest that would be perfect for sleeping whether on the night or day. Putting some wall decoration or the other features is suitable for it.
You can add your creation also to complete and make it more perfect. It would be better if you are not using many accents that can make it looks crowded and stuffy. You have to make sure that all the arrangement can be good looking.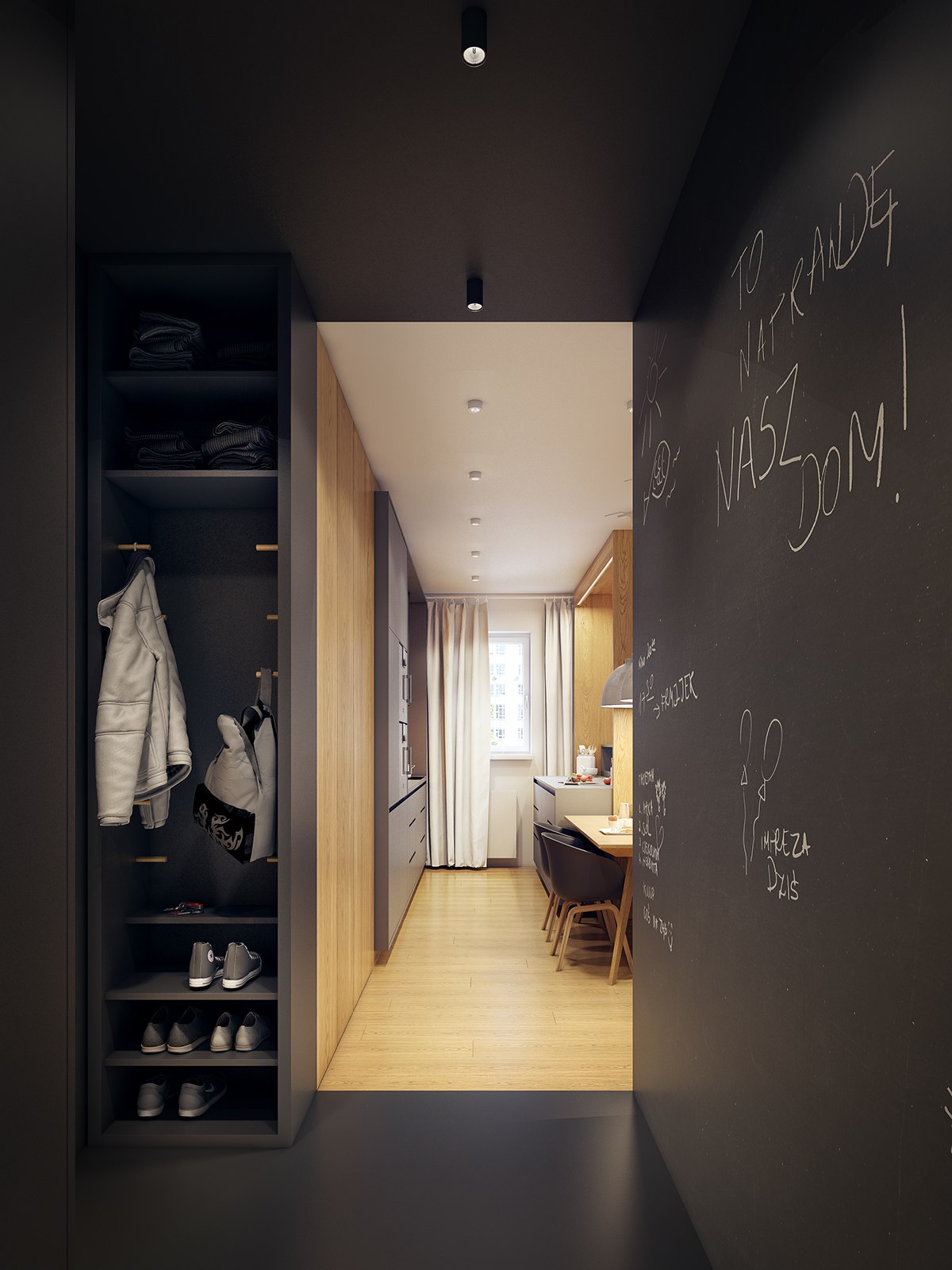 A creative entryway would give an unforgettable of the first impression. You can give a little bit whimsical art like a cute chalkboard on the wall. It would be best welcoming for you. The black shelve is also great for storage your equipment.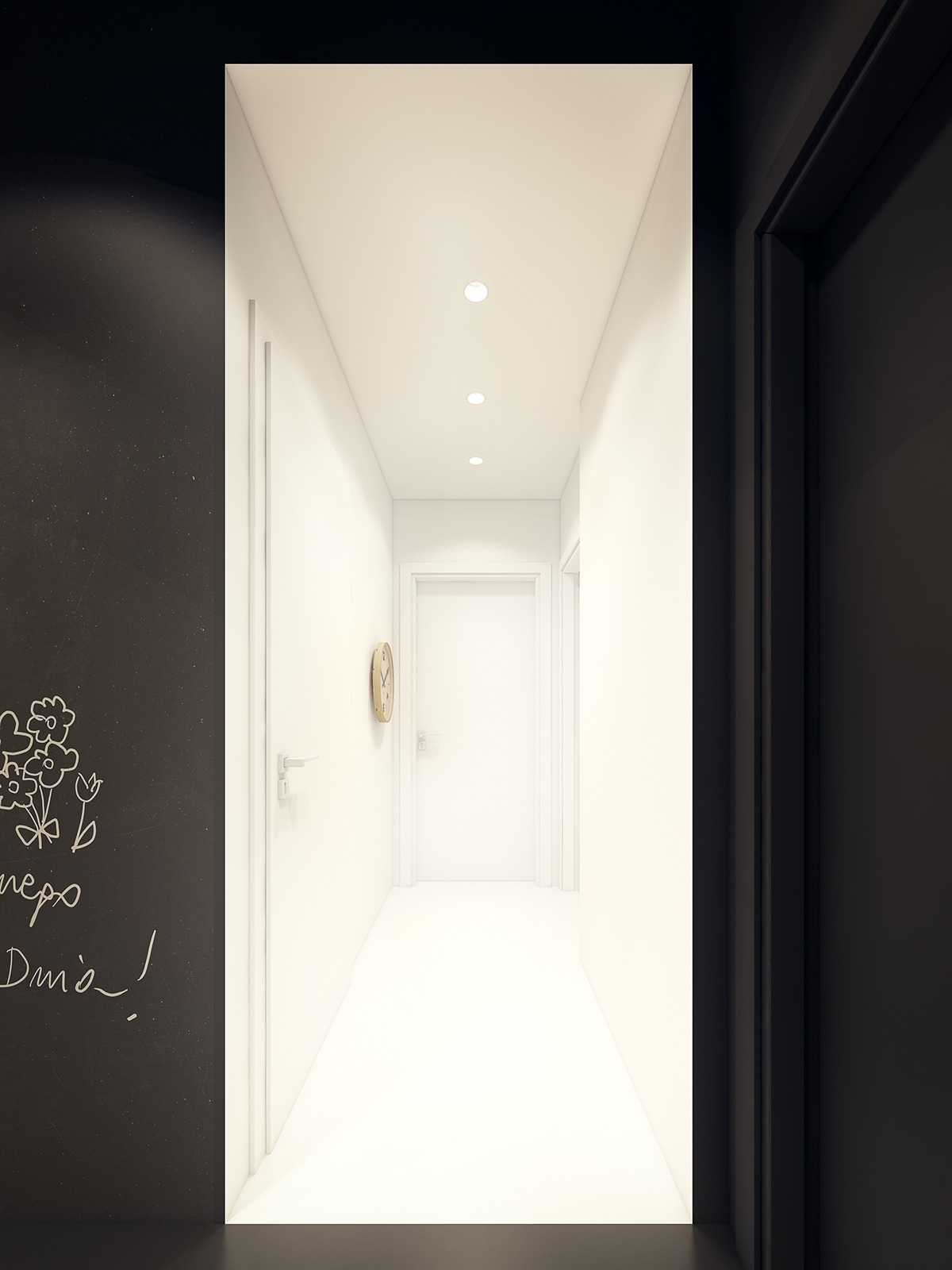 It is also good to make a contrast combination between the bedroom with the other room.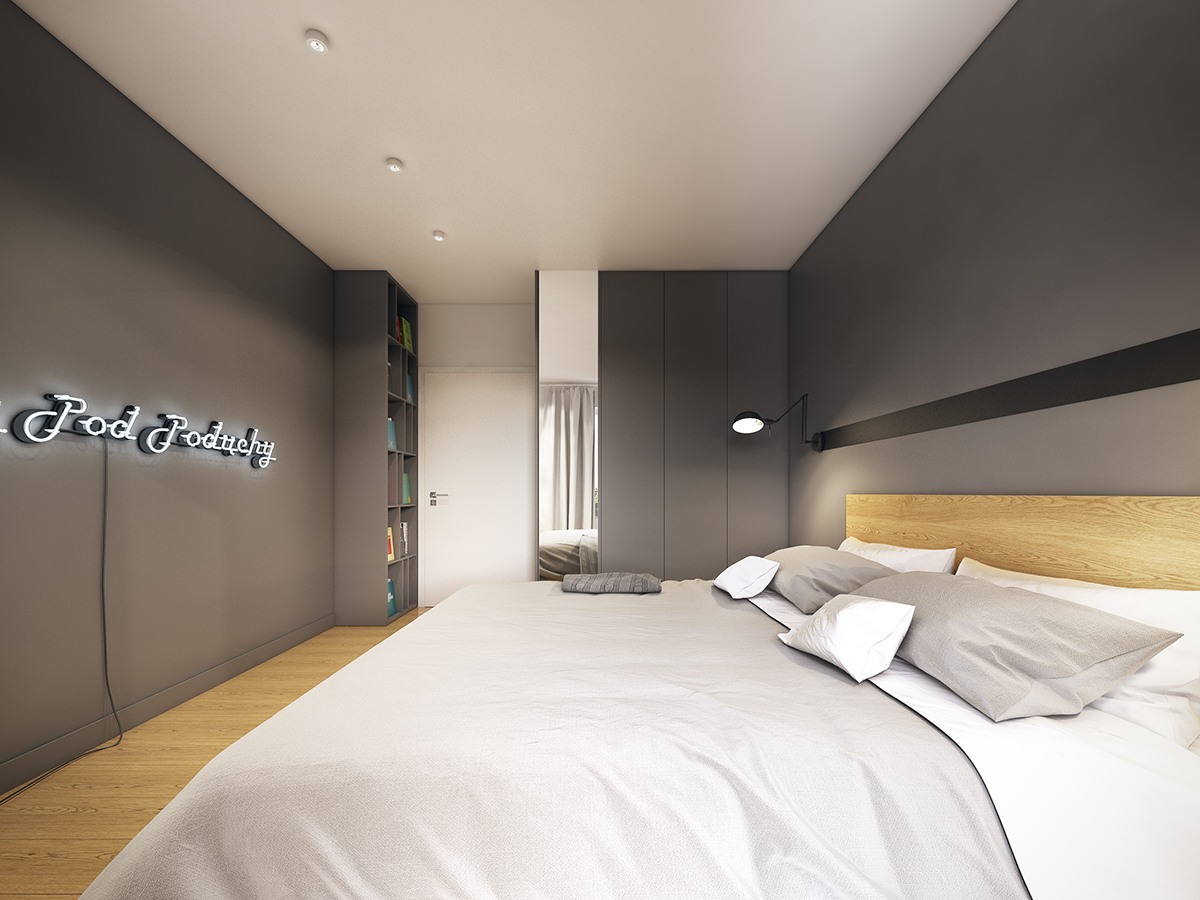 How elegant this bedroom! The beautiful gray color stays perfectly in this minimalist and simple bedroom design. Say hello to the night, and you might need 5 minutes more to wake up in the morning. The gray accents include, the bedcover and the wall painted influences the soft touch that can make you comfortable. You only need to use wooden floor with the traditional pattern and still with the neutral color.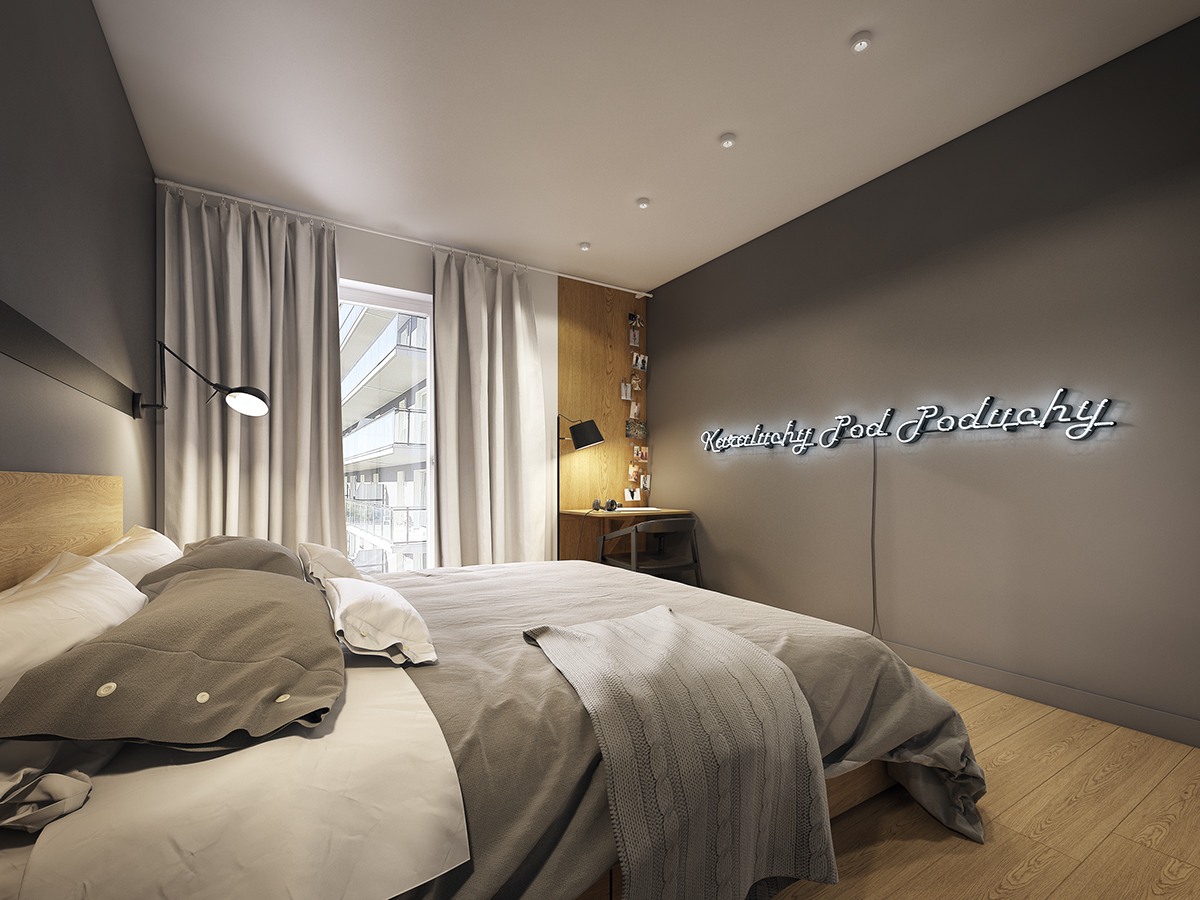 The gray curtain that extends softly looks so simple and elegant for this room. Do not put so many lighting here, because it can damage a sense of calm and quite. You have to use the lamp with the soft light and small size.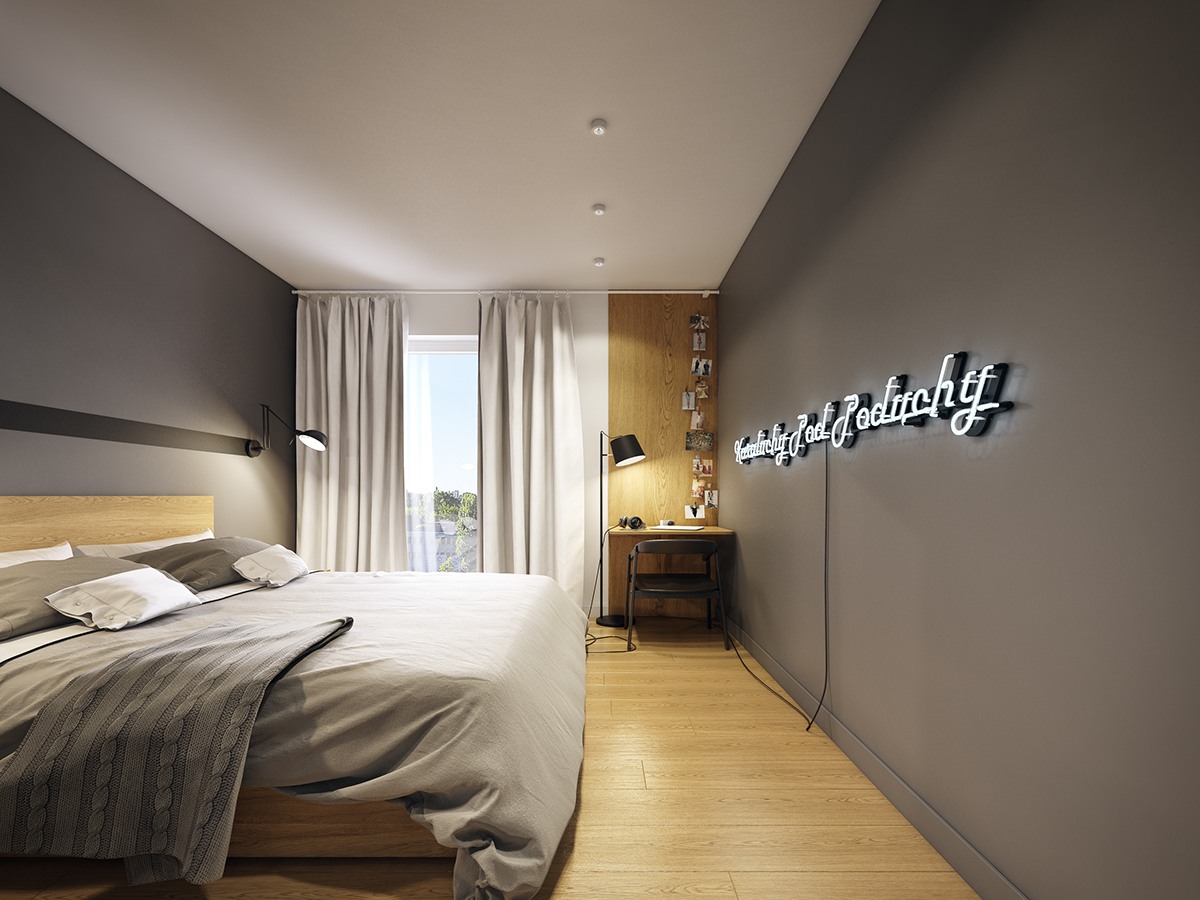 A small work desk is enough for finishing your work or finding some inspiration. You can put some photos there, as a wall decoration. It would be better if you do not use the difficult and hard design for the work desk.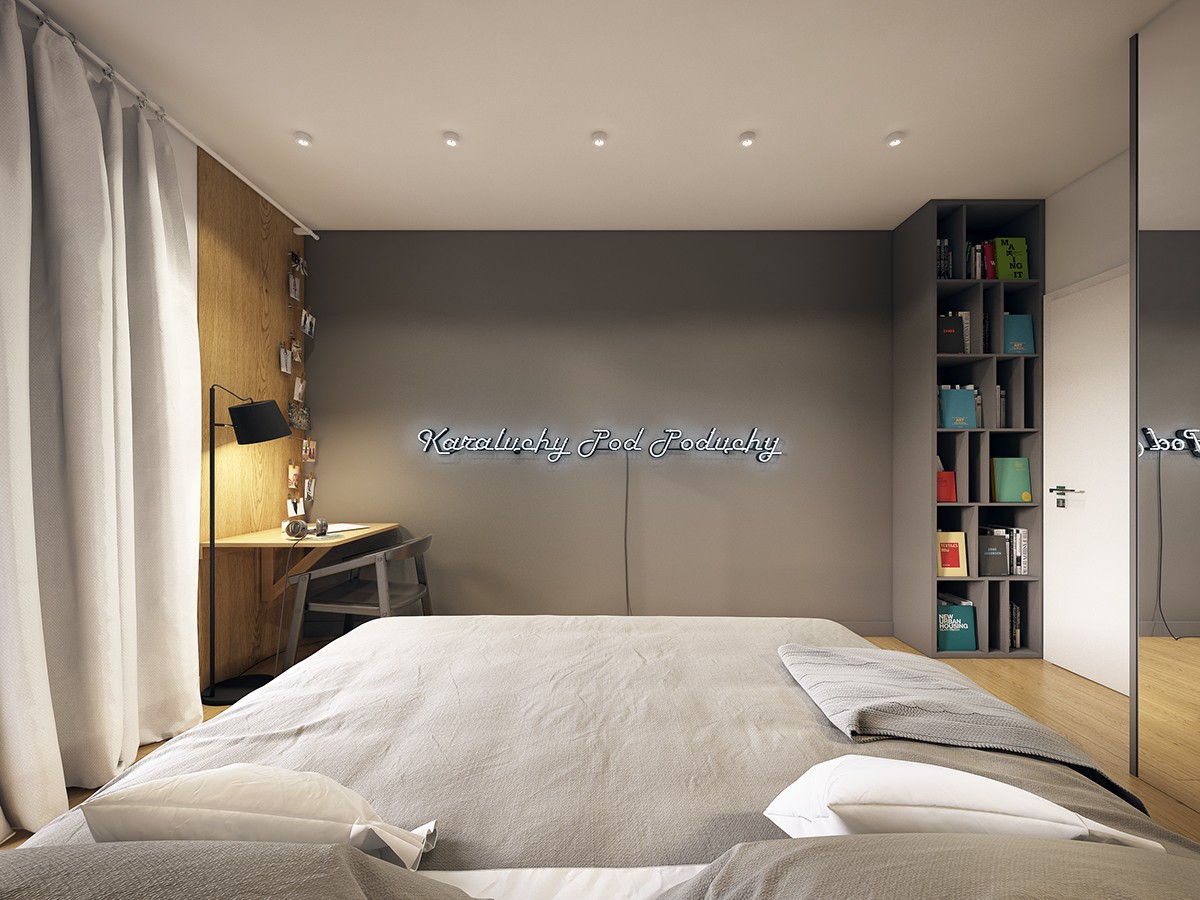 Putting a minimalist bookshelf and light wall decoration is a good idea, right? You can easy find your favorite book when you do not want to sleep early. The light decoration with some word would motivate you when you wake up in the morning. And it would look so romantic in the night.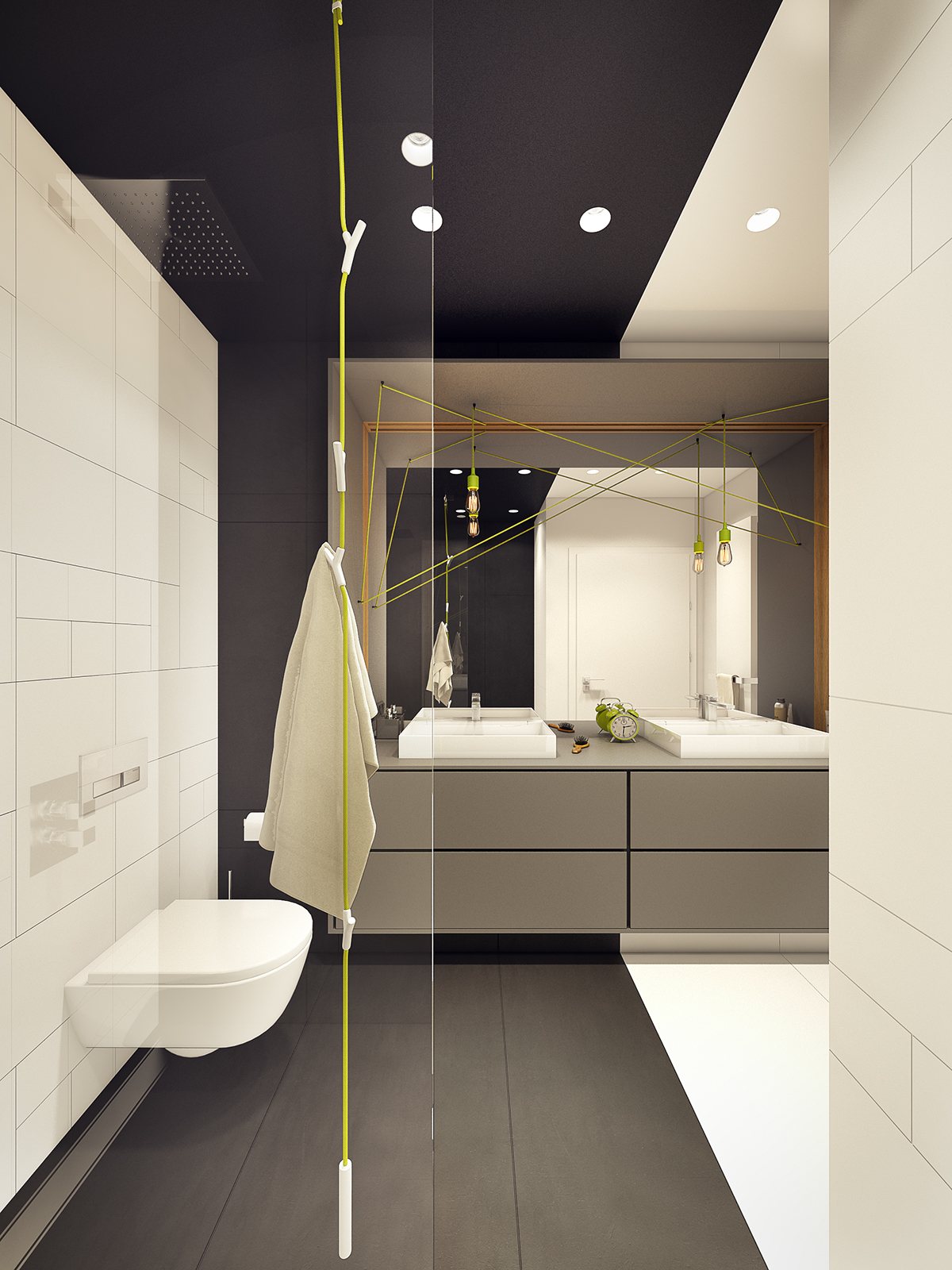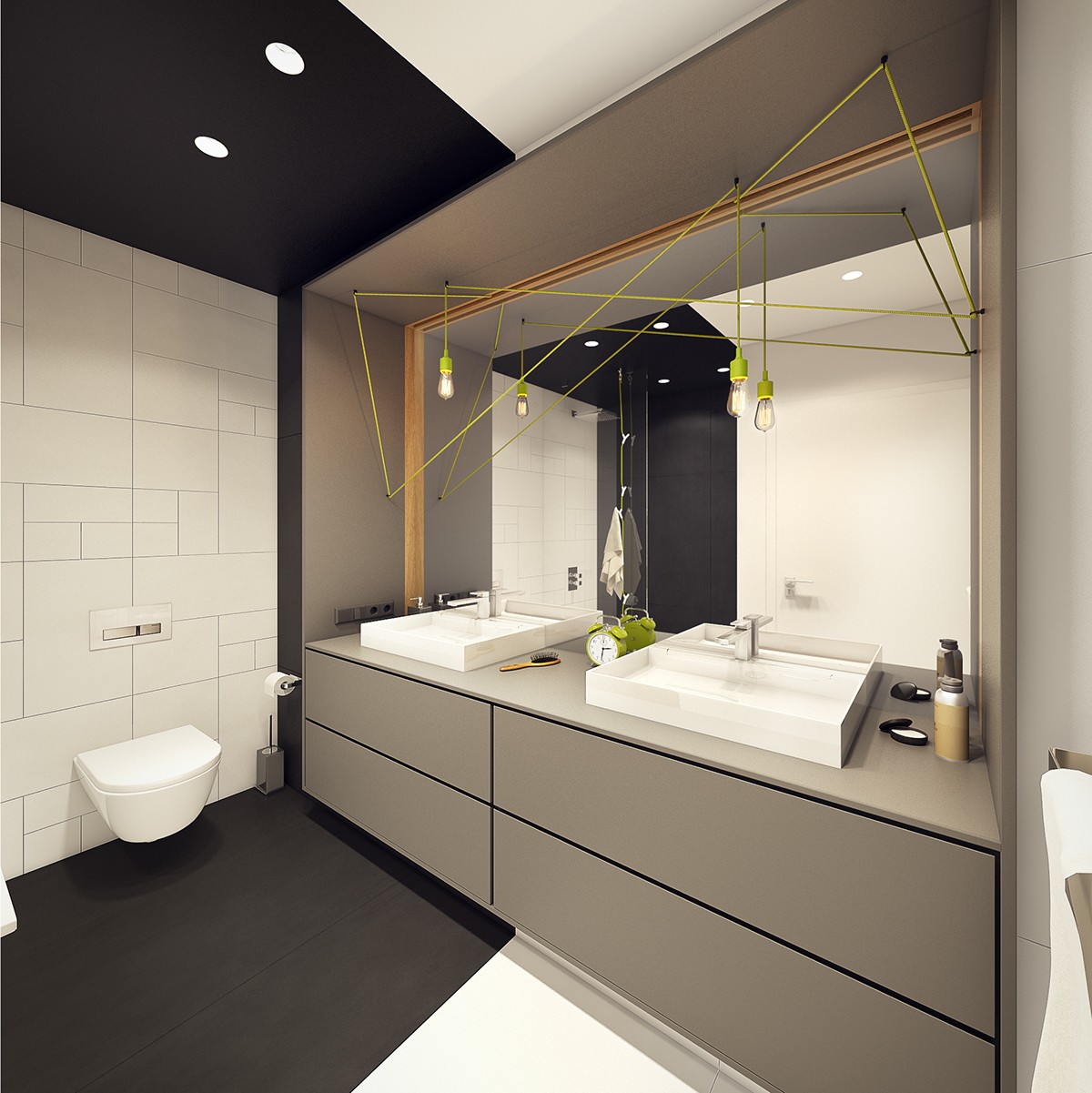 The minimalist and simple bedroom design also need a bathroom facility. It can make you easier when you want to go to the toilet in the night. You would be better if you are doing the same thing for the bathroom concept with the concept before.