Roohome.com – Applying a Scandinavian style for your home is a good concept that will make your house has a theme. Scandinavian is a European style design that characterized by simplicity and minimalism. If you typically people who like a simple design, this is a good idea which can evoke an aesthetic value to your home also. Modern Scandinavian home concept design is suitable for designing the residence, especially for an interior. Doan Nguyen will introduce you a Scandinavian design interior for a home that combines a bit modern style inside which very suitable for young family. Let's check the fabulous interior below!
Scandinavian Interior Concept for Your Home
All the spaces in your house will look simple but modern if you applying this style. Start from the living room, dining room, kitchen, and the bedroom area are perfect to be applied with this concept. You might see the details of the decoration inside that applies to beautify your house below.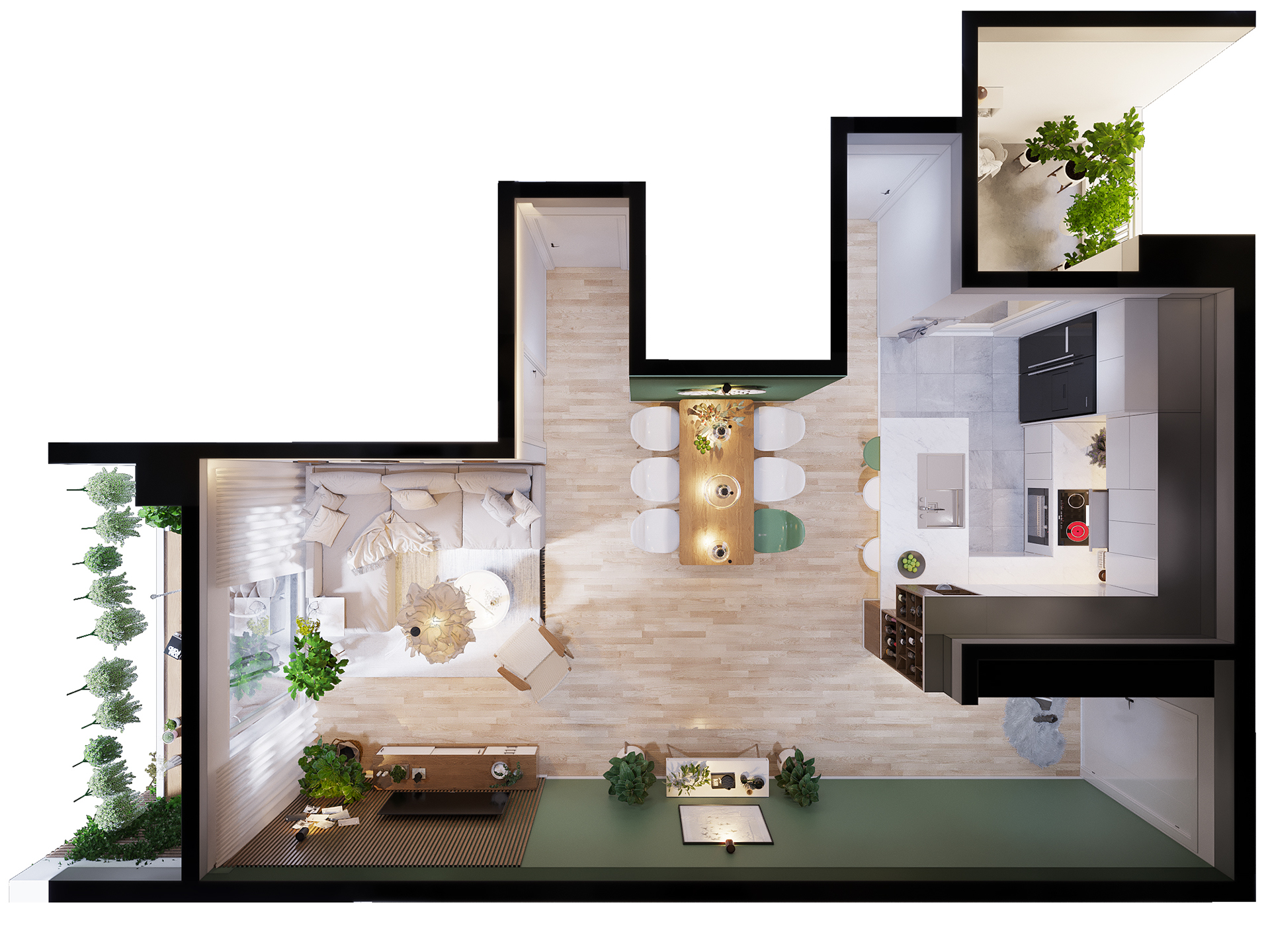 Modern Scandinavian Living Room Ideas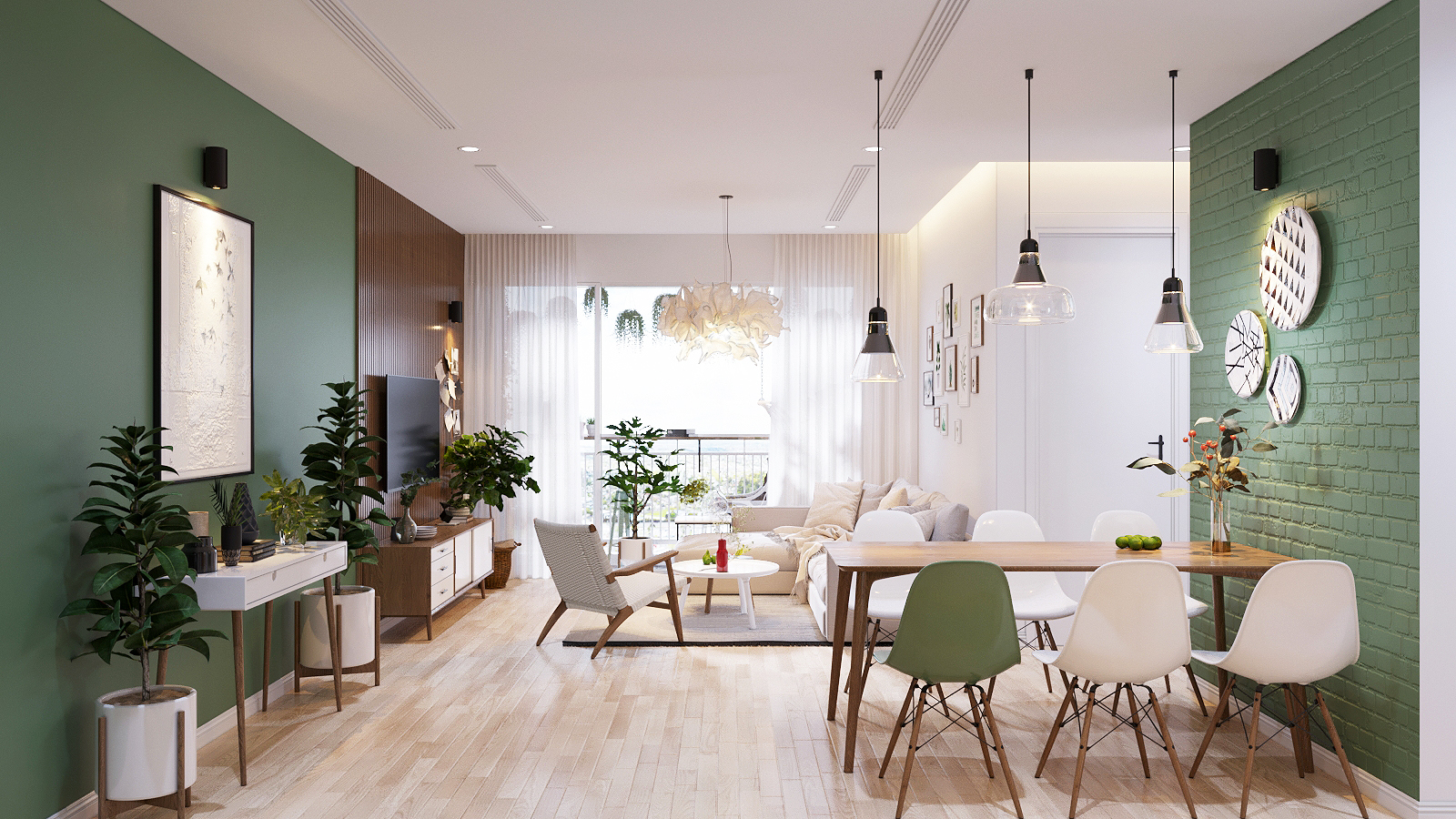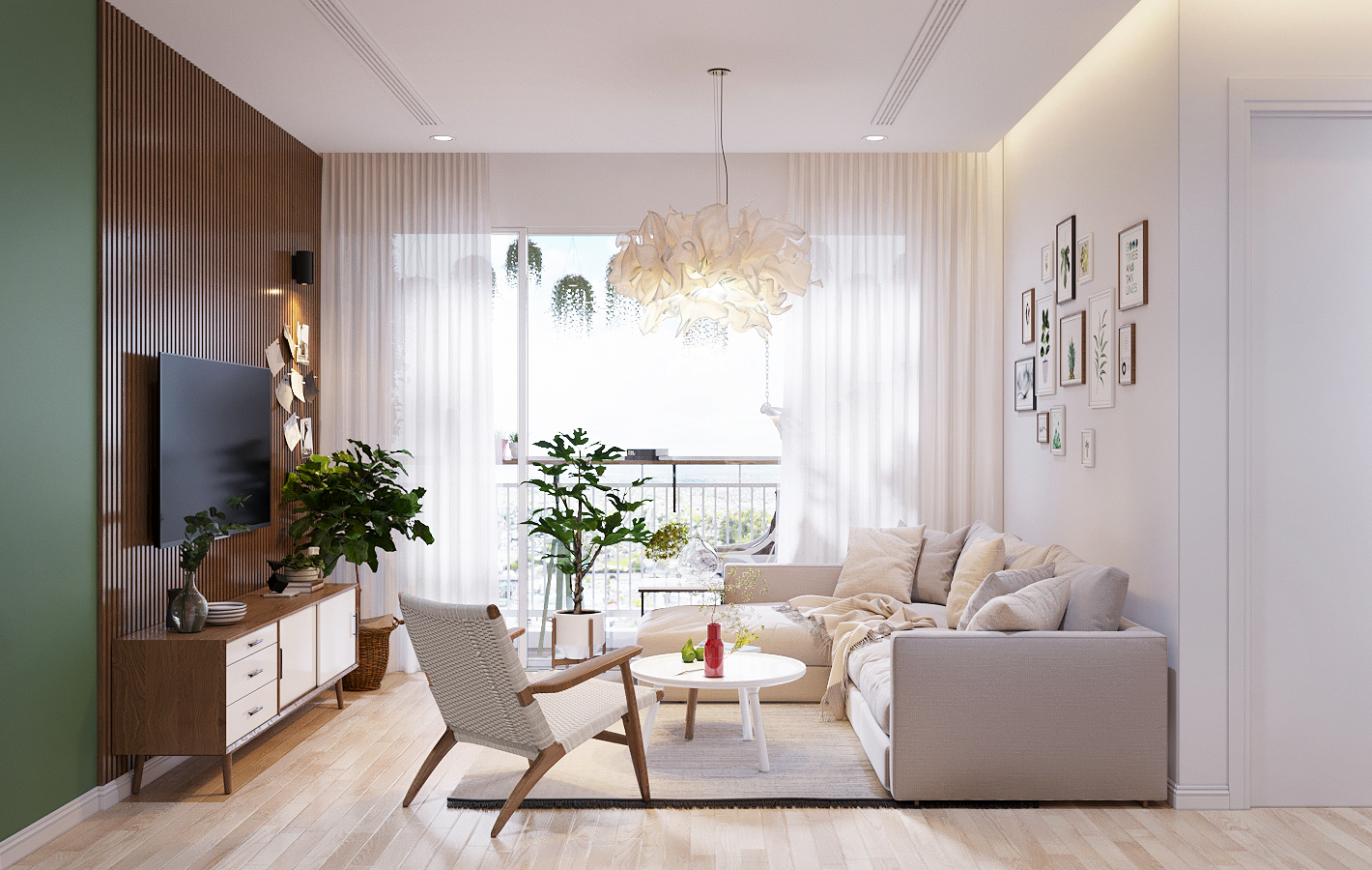 As you can see the picture above, this living room also apply with a Scandinavian style. The living area does not look too simple but it still presents a modern look because of the decoration that used inside. You might see the details what the decoration applies inside such the wall texture, flooring material, and furniture.
Wall texture design
White panels for the wall inside will present a simplicity to this space.
Wooden accent wall makes this living area looks modern and it might support the Scandinavian style inside.
Flooring design
Use a soft wooden which more fit with this Scandinavian home concept design. It will cover between modern and simple design also.
Decorations
Your home becomes perfect if you can apply with a suitable decoration also. The furniture that uses inside looks so modern and beautiful.
A white modern chandelier makes the living room perfect, it also presents a warm illumination around the space.
The artwork picture display on the wall is suitable to make this space does not look plain.
Small coffee table and white sofa inside are perfect for completing the interior and you may use for gathering with your beloved family.
Scandinavian Kitchen Design
Your home interior more perfect if you apply the Scandinavian style for the kitchen space also. Between the dining and kitchen bar stools, each design also combines with a modern design to make it does not look monotonous. The elements that used inside also can support the Scandinavian style that wants to create in.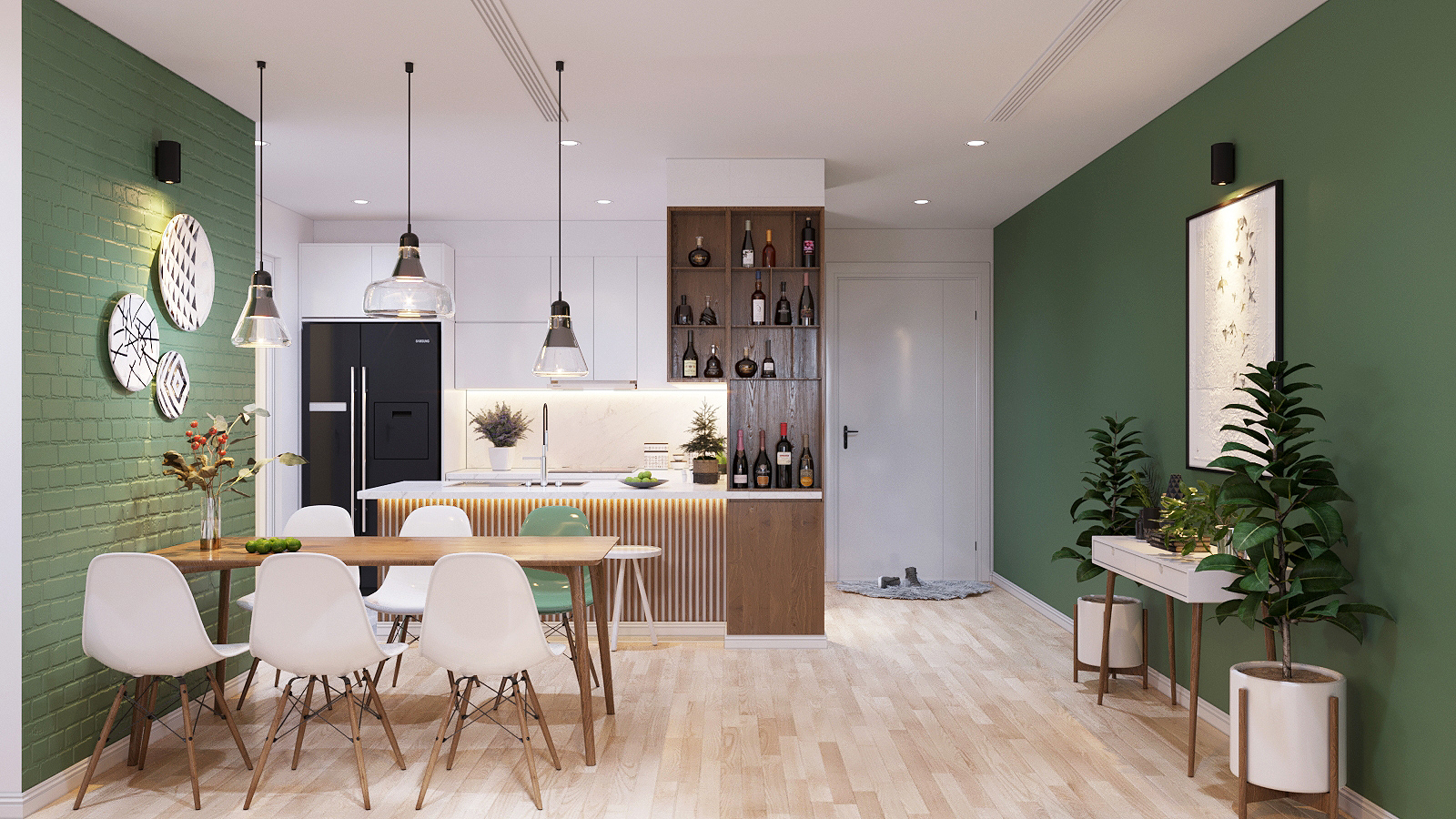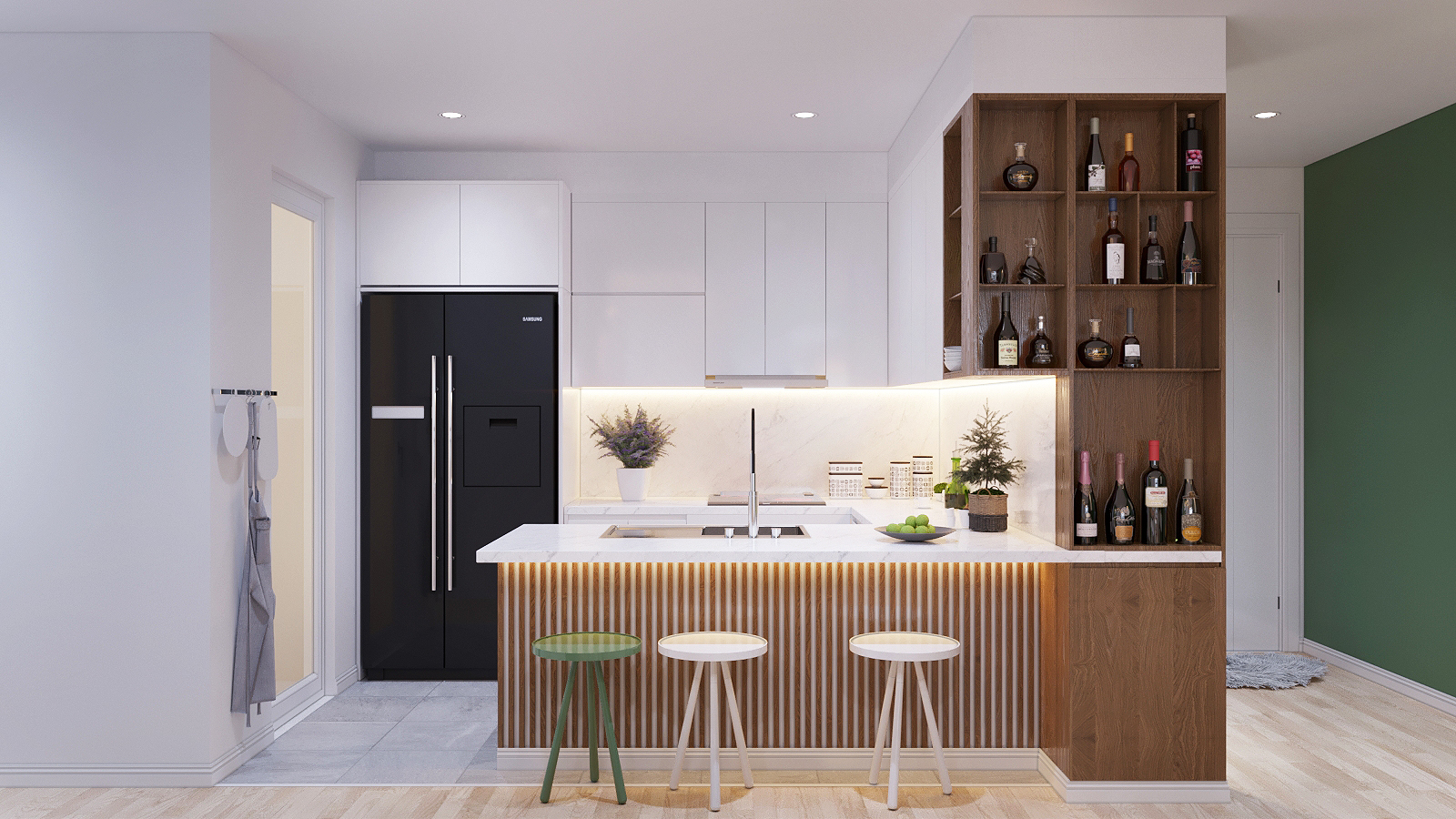 Furniture
The designer uses Scandinavian chairs can support the Scandinavian style for dining and kitchen above. White cabinets for the kitchen make this interior looks perfect.
Decorations
Green wall and the display on the wall might beautify the decoration of this Scandinavian design interior for home, especially for your bedroom. Unique pendant lights adding a warm impression to this area. Decorative plants also bring out a fresh and cool effects surrounds.
Scandinavian Bedroom Interior Design
There is 2 Scandinavian bedroom decor which suitable for young family. The first one is the master bedroom and the second one is kids bedroom. Both designs have a different style that applies in such the wall accents and furniture inside.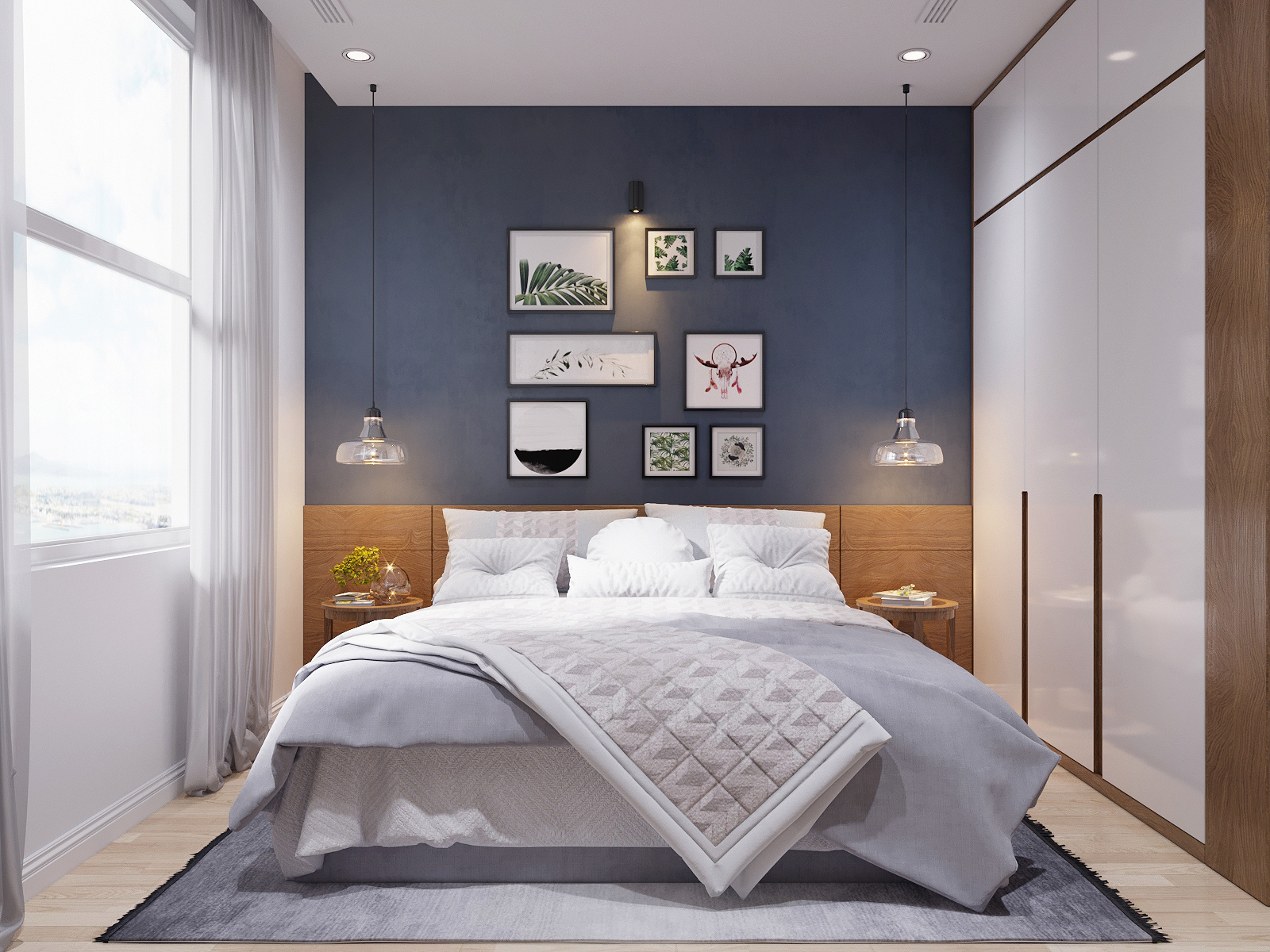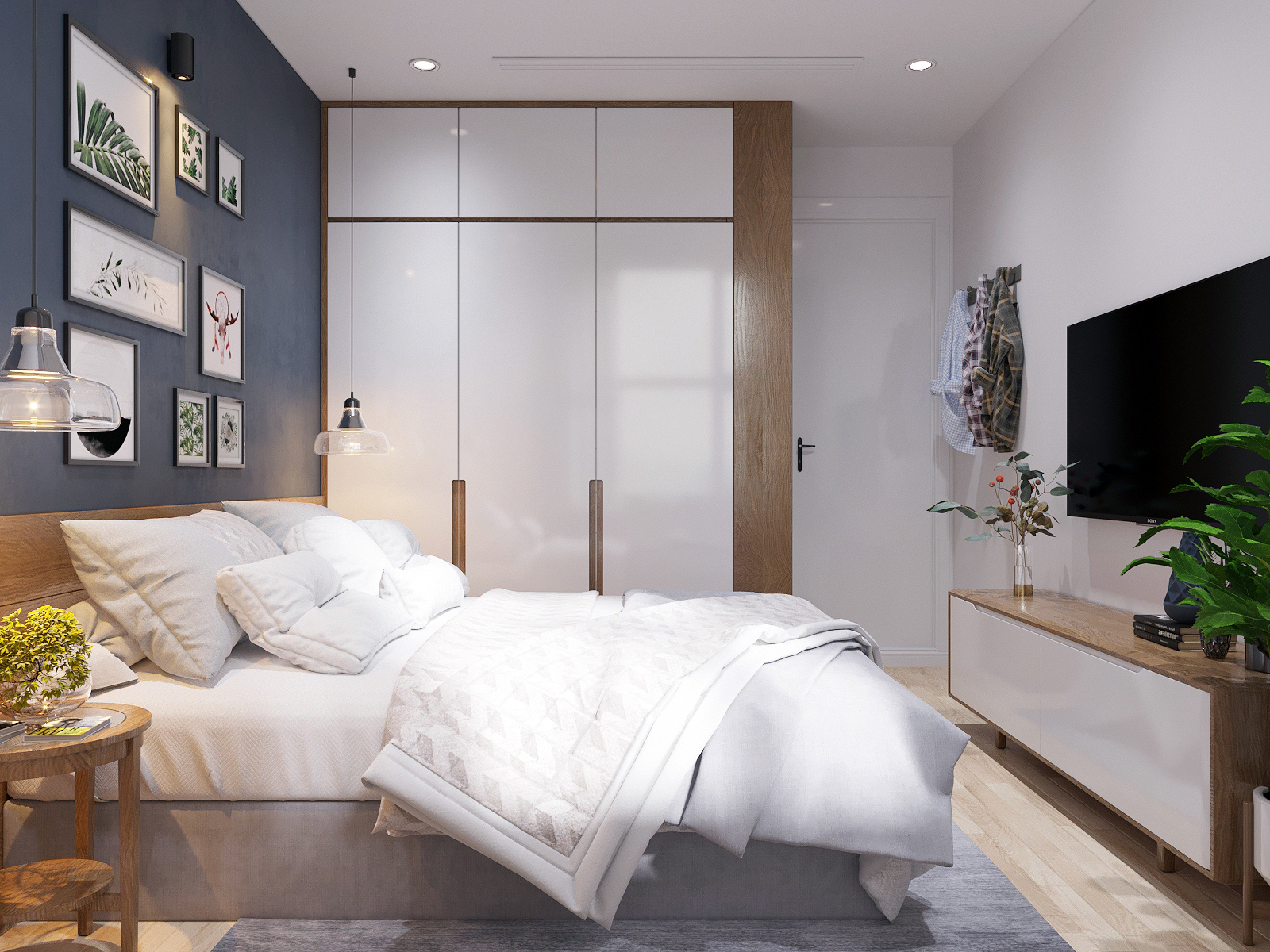 For the modern Scandinavian bedroom, your bedroom interior will look perfect and awesome because of the decoration inside. Here the details:
Wall Interior
Blue and white color wall design looks contrast for this room. Wall panels inside can support the Scandinavian bedroom concept.
Furniture
The display, unique pendant lights, and small storage that applied inside more perfect. An indoor plant is suitable for completing this Scandinavian home concept design, especially for the room.
Modern Scandinavian Kids Bedroom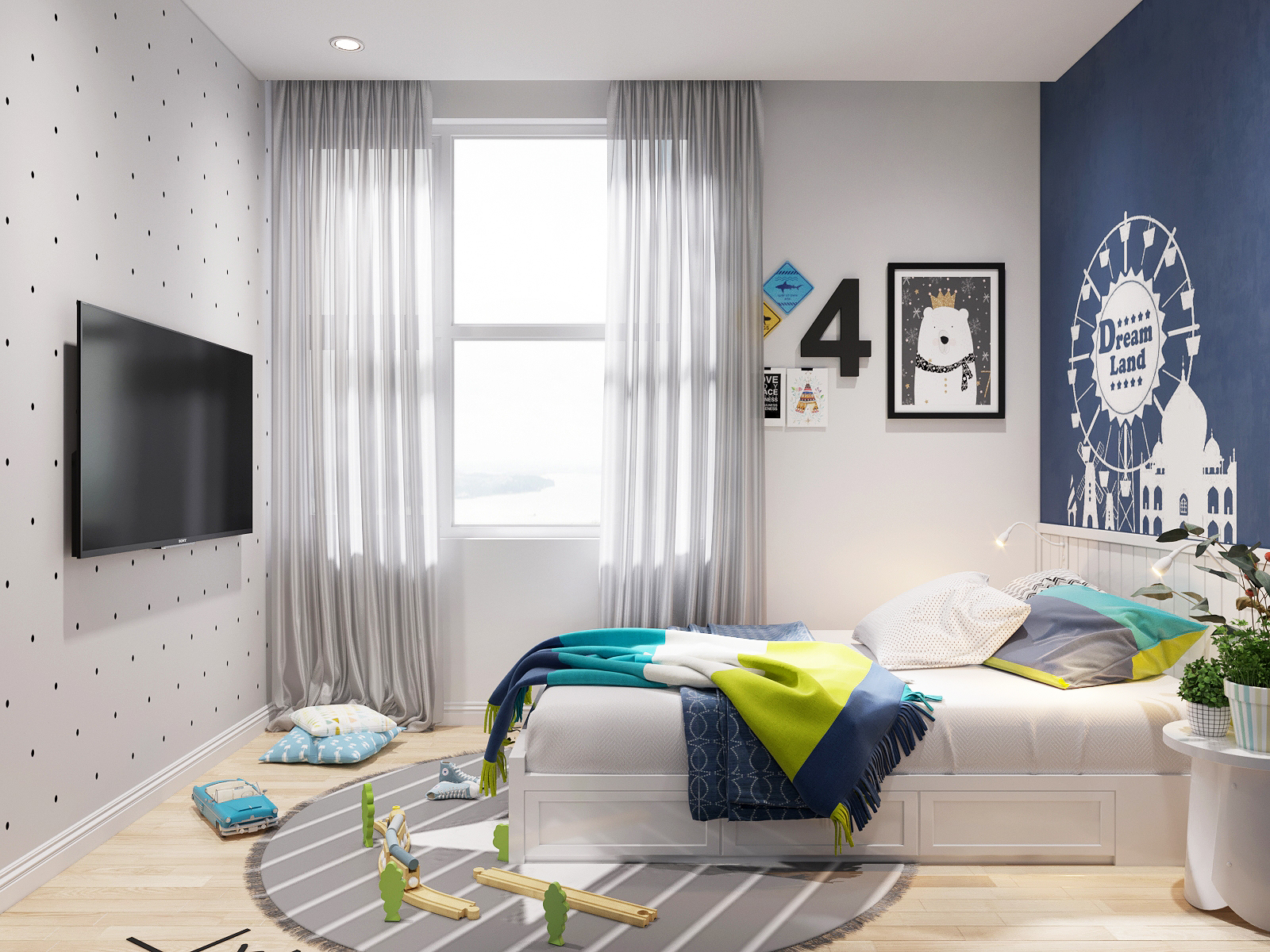 Wall Texture and Flooring Material
A polka-dot wall accent design is suitable for kids room design. A sticker wall makes this room looks adorable and interesting also. Back to apply a white and blue color, those colors are perfect for beautifying this Scandinavian kids room. The flooring material covers with a soft wooden material which supports this concept.
Furniture
A flat soft bed that uses inside is comfortable for taking rest to your kids. A white small table looks matching to apply in this room. Gray rug with a stripe pattern that uses inside will make this Scandinavian bedroom for kids more trendy.
Let's renovate your house by applying the modern Scandinavian style here!