Roohome.com – Having a beautiful and interesting design for the living room makes your home more perfect. Plenty of sunlight, lots of seating, a bit of warm and welcoming color are all essential elements to living room design. Then, sleek living room concept below is covering those things very well. Many designers have been creating the best design for the living room which has the uniqueness and attractiveness inside. How is the design look likes? So, come to take a peek at these sweet spaces of beautiful living room decor ideas below and imagine how you would relax.
Gorgeous Living Room with Modern Beautiful Lighting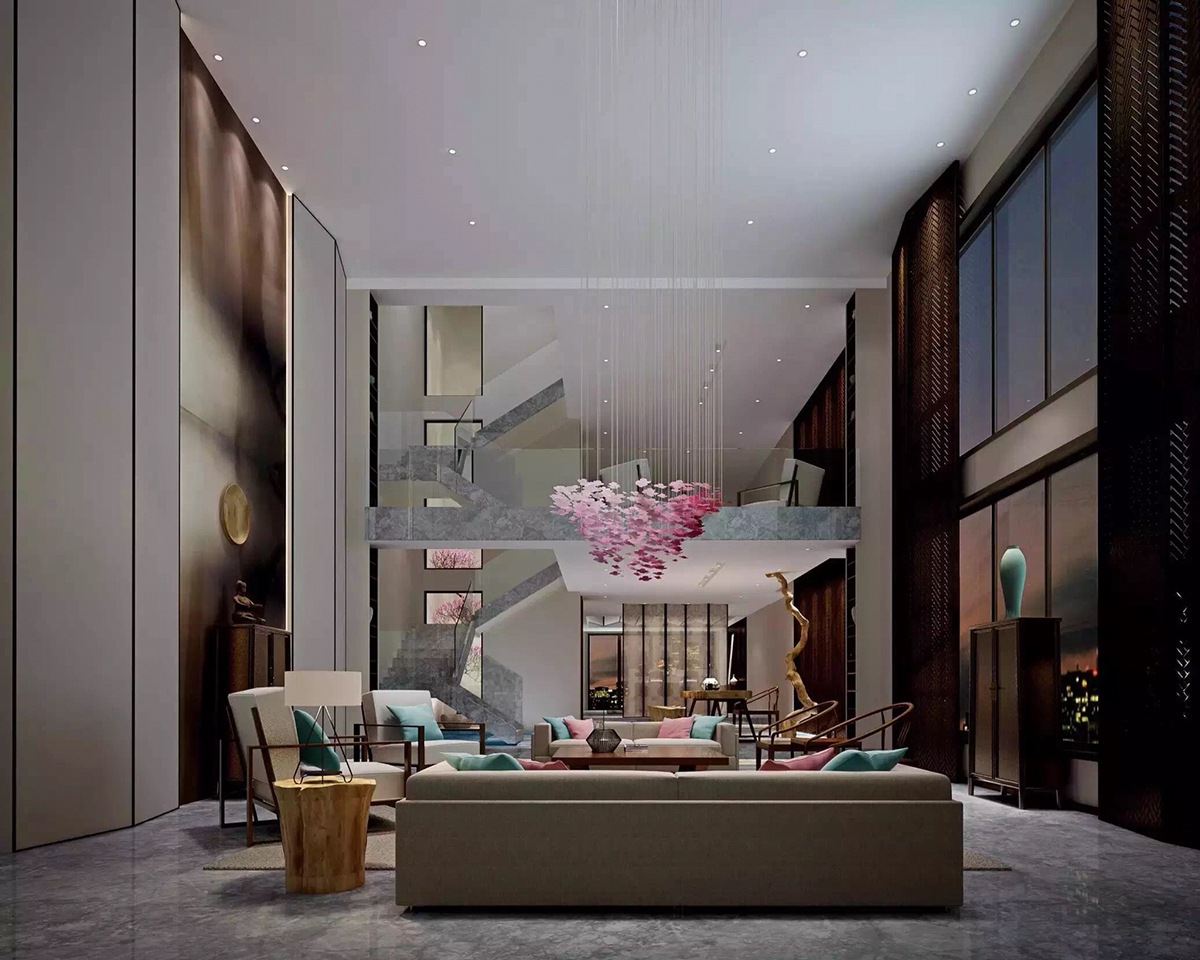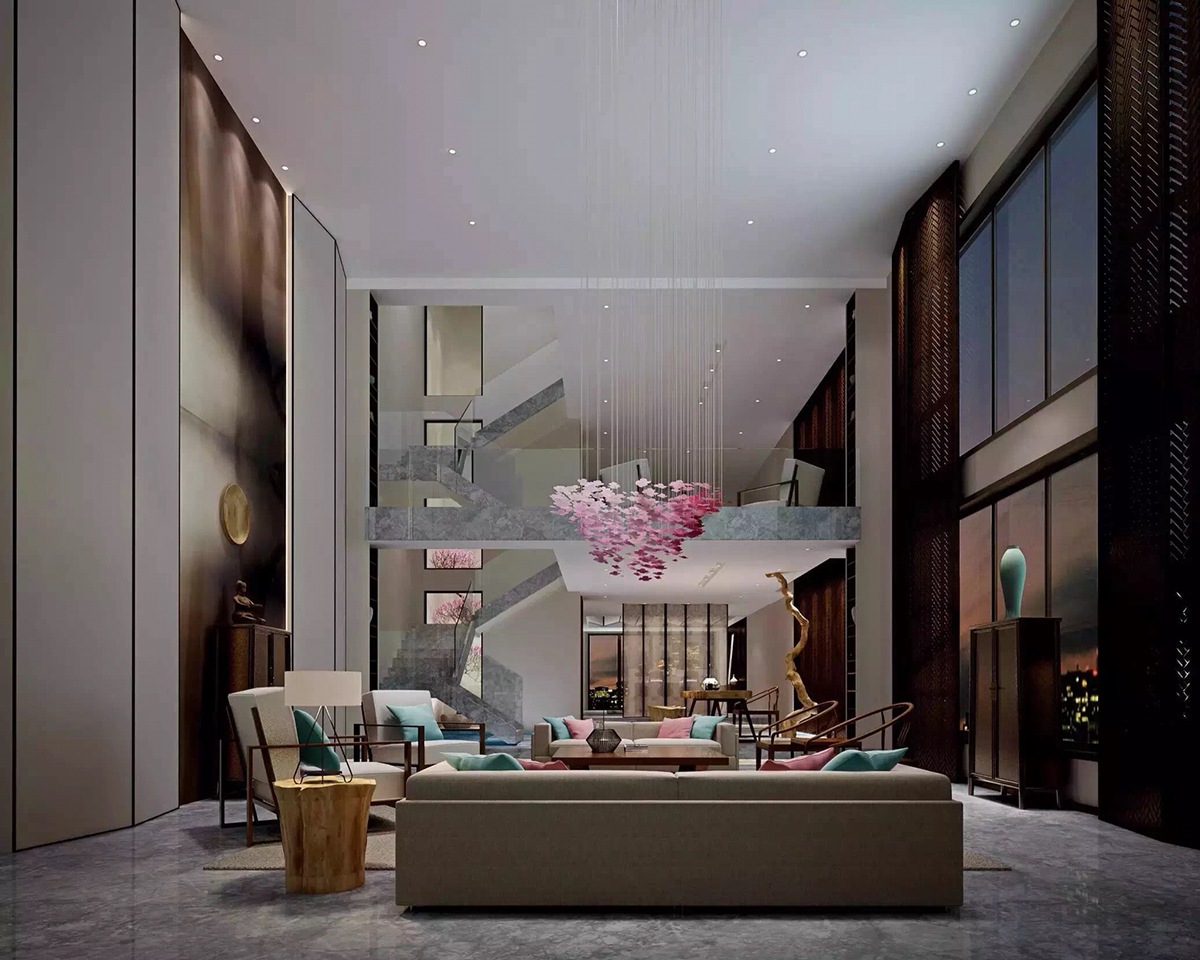 Sweet and beautiful concept design make this living room more stunning. A soft pink chandelier acts as a main point in this fairy tale inspired a living room. The design looks sleek because of the properties and elements that used inside.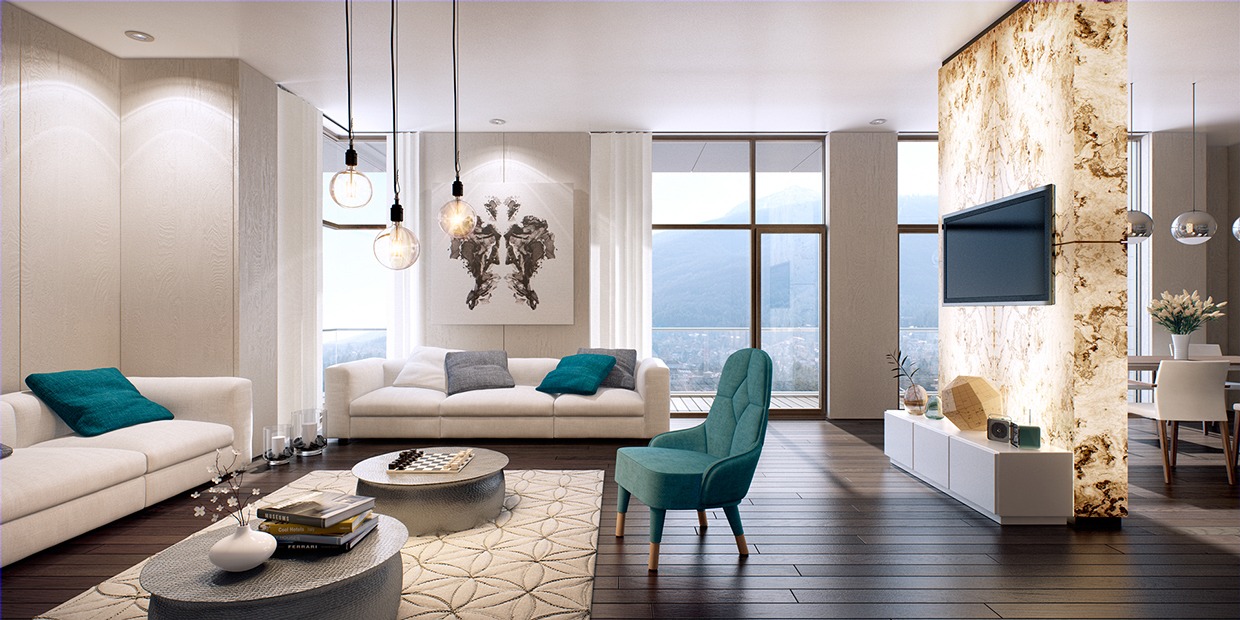 A white bright color is compatible to beautify the living area like the picture above. Chic bulb lighting that hangs from the ceiling very suitable to support the beautiful living room decor ideas. The brightness which produces from the light make this living warmer.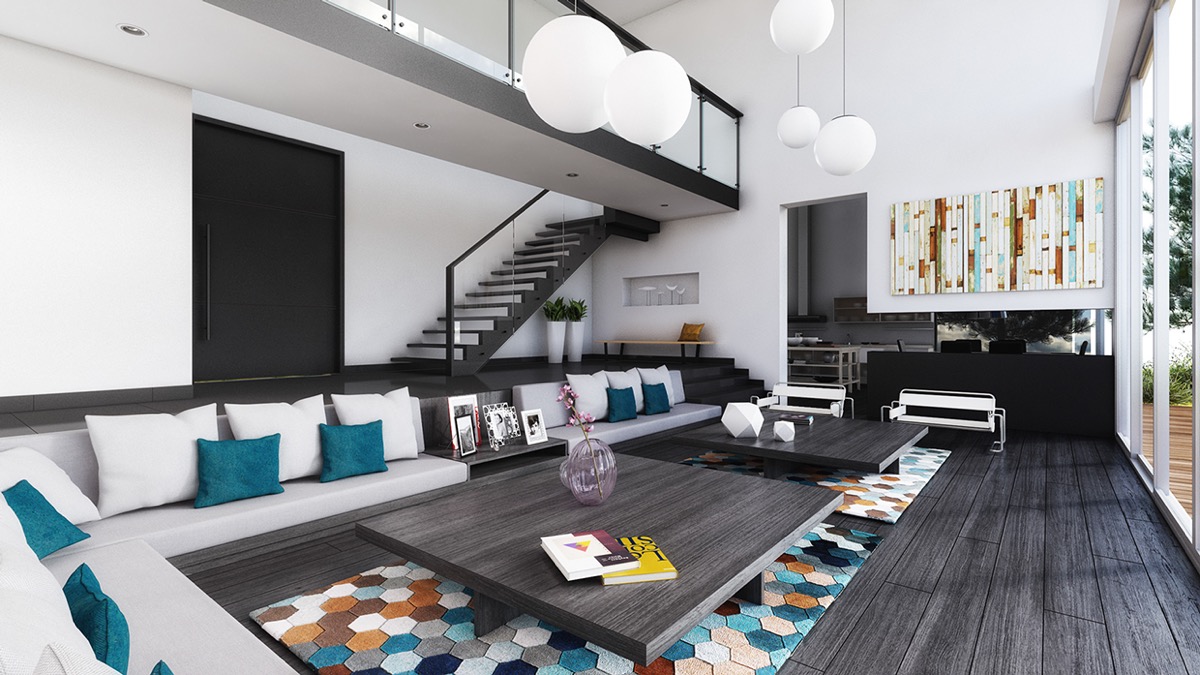 Another decor of sleek living room concept here, Jose Avila Uribe creates something sleek and charming. Using white circular lights and colorful rugs make this living present the striking and stylish look to the living room layout above.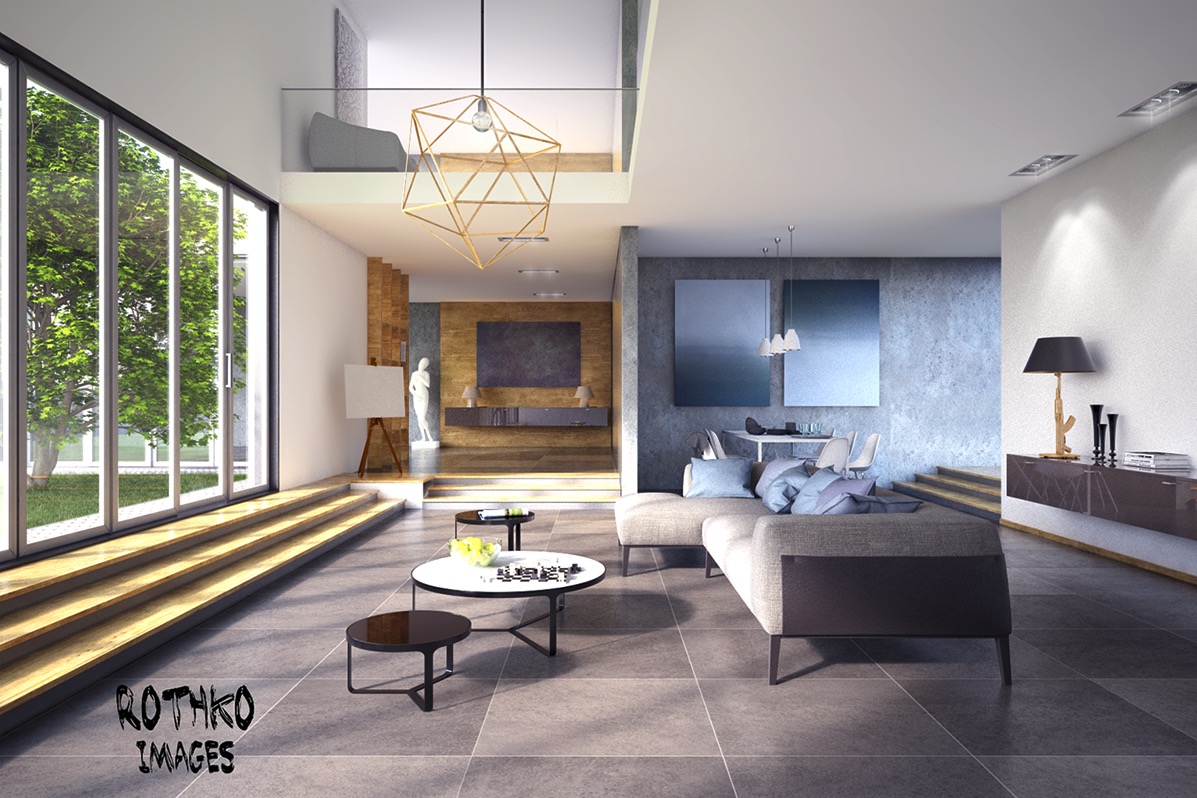 Still using a modern lighting, hexagonal shape design of the light is eye-catching of this living area. A chic shimmer blue and soft gray color combination make this gorgeous living room concept design looks so gorgeous.
Modern Traditional Living Room Decor with Warm Color
There are 2 living room designs which combine with traditional even classic design to decorate the room. Both designs have a different style that makes it looks awesome.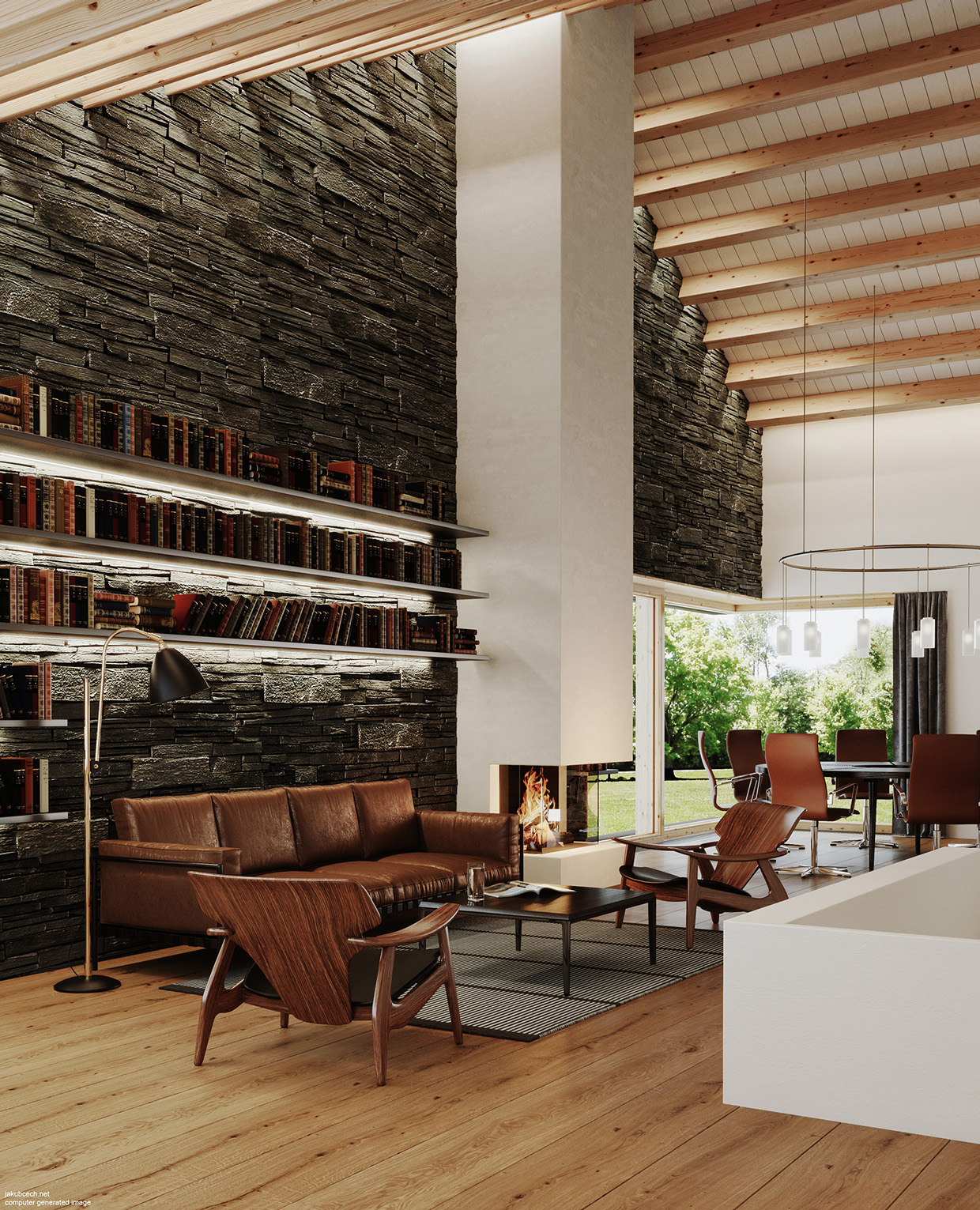 To show off the traditional style, this living room applied with a wooden and brown color to support the concept. Then, to adjust a modern look, this living room wall use a marble concrete material to design it.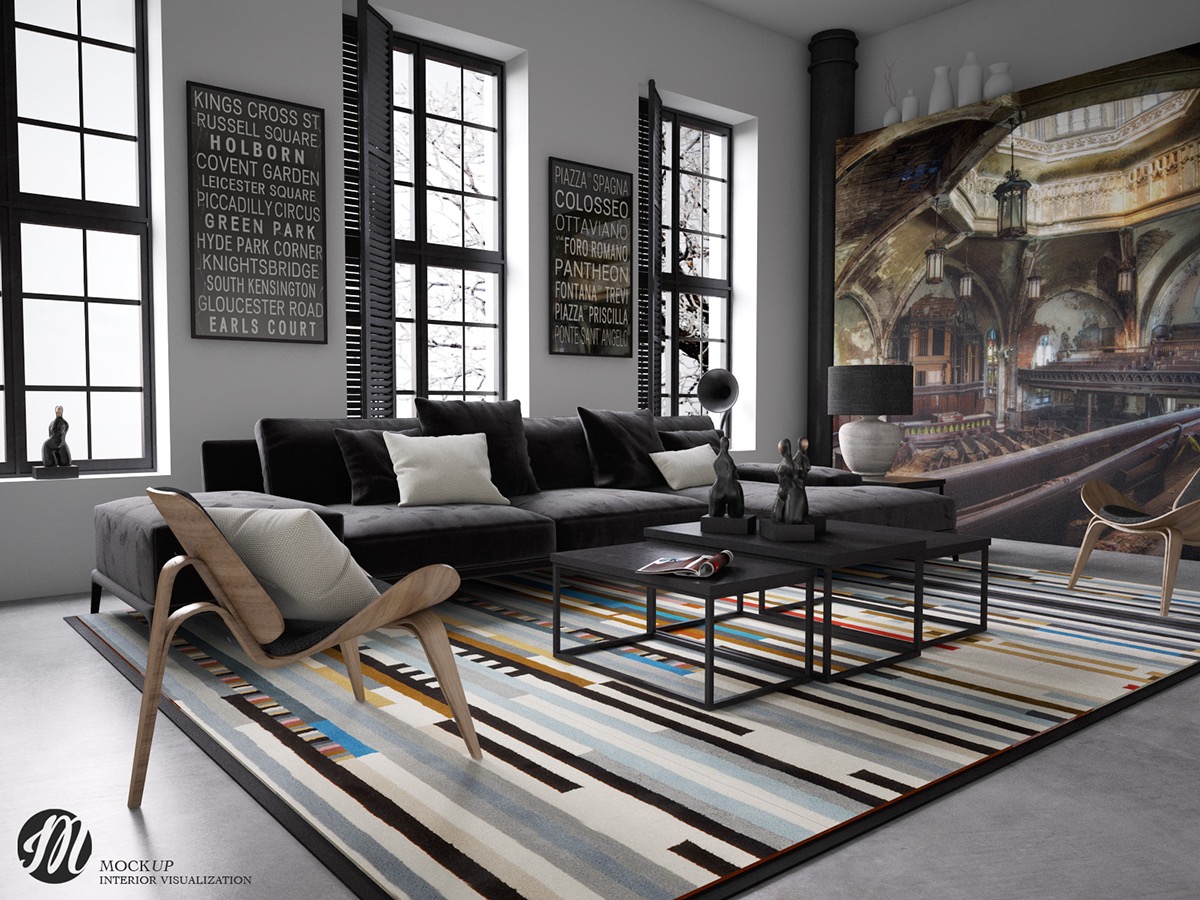 Then, classic nuance appears to the living room style design inside. Using a high-window make this beautiful living room decor ideas looks perfect. The modern furniture inside reflects a bit modern design to this space.
Sleek Modern Living Room Ideas Show Off a Scenery Outside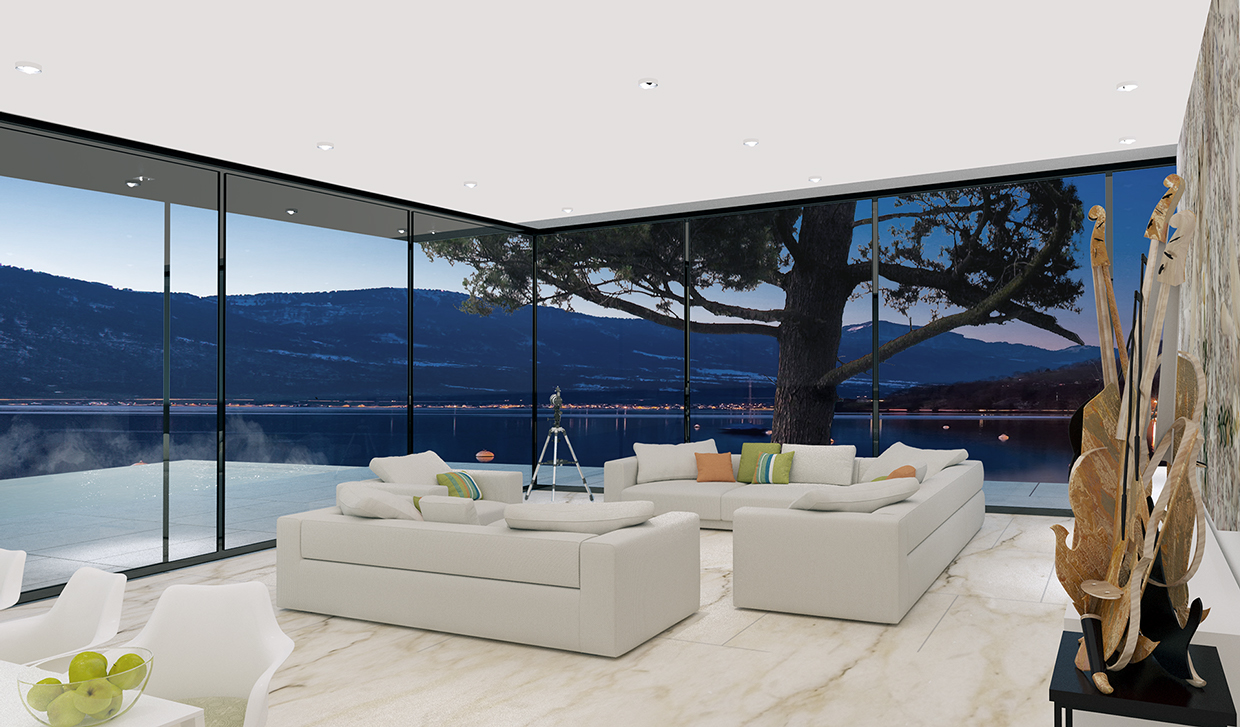 Spacious living room with a big mirror window to show the scenery outside make this living room looks beautiful. A white comfortable sofa is matching with the modern concept and decoration inside. This sleek living room concept might bring a serenity because of the right layout itself.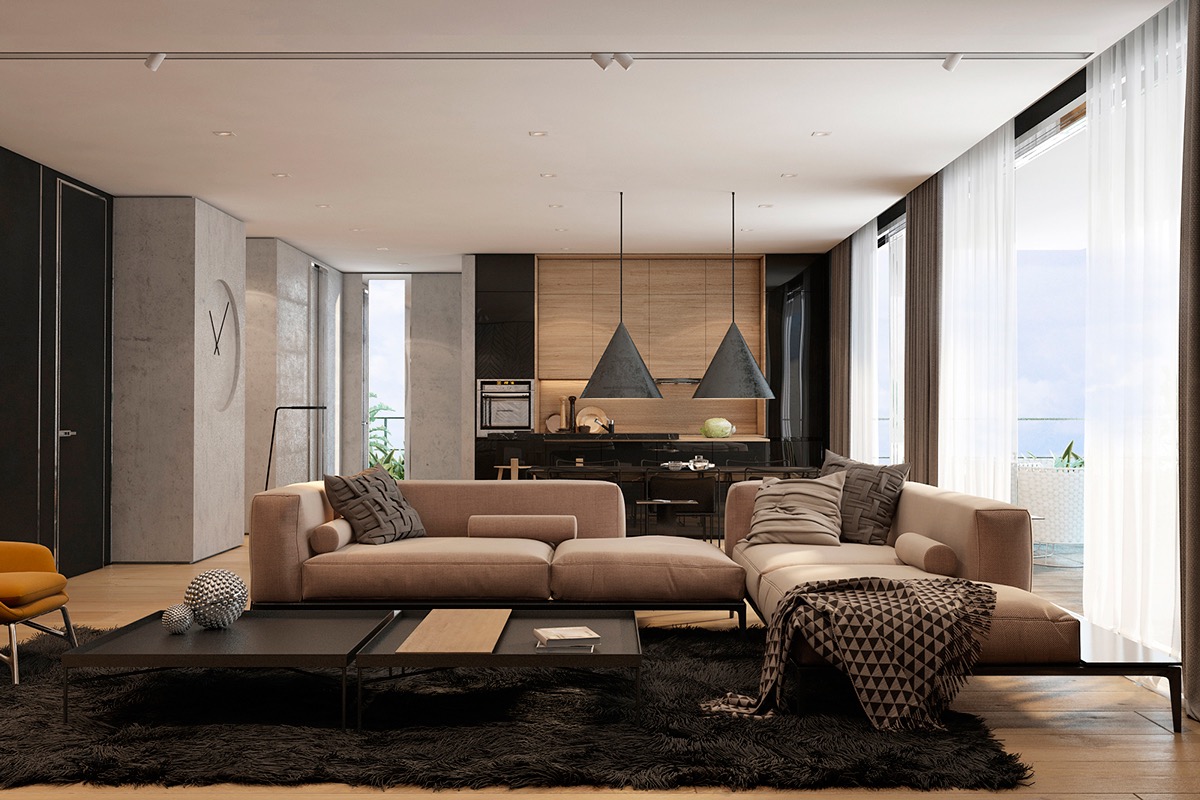 A beige color nuance is supporting a warm and stylish look to the whole modern living room above. A brown sofa, small black coffee table, and cone pendant lights visible more sleek to applied inside.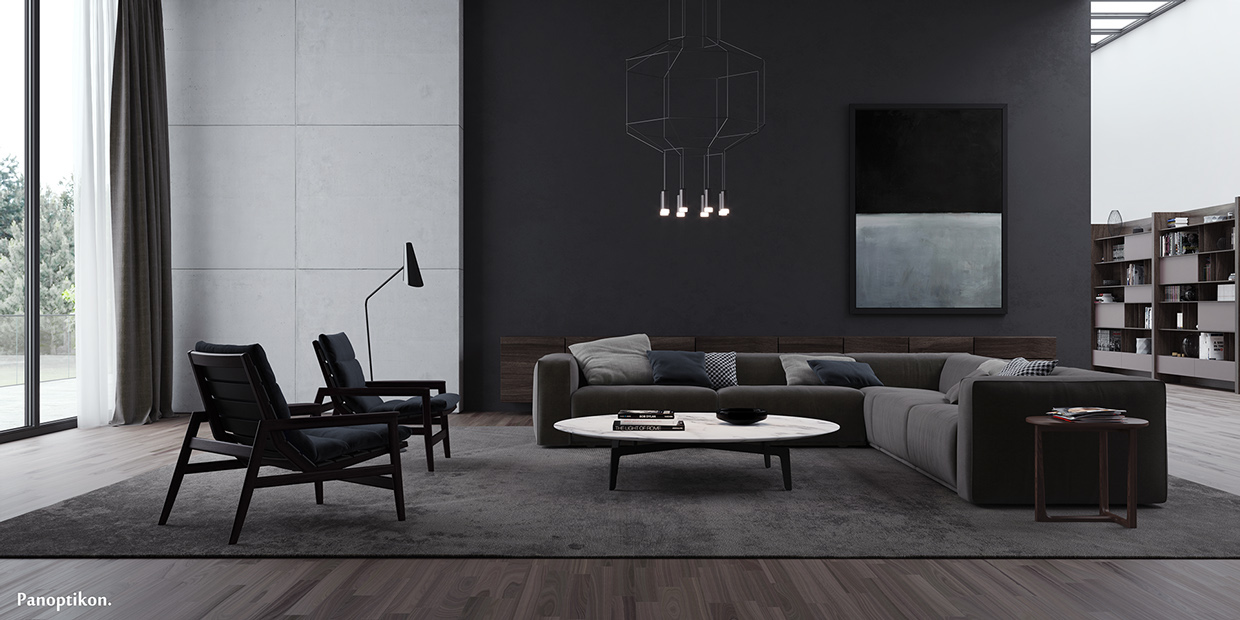 Then, besides a soft color, a dark color selection is also compatible to bring out a serenity and make it looks trendy. A darken effects that applied for the furniture and wall accent not only reflects a dramatic and modernity look to your living space, but it also presents a warm ambiance surrounds.