Mapping out a house living is an important thing before specifying home design concept. It is a must place some rooms and decoration inside a house. The supremacy of house design plans is helping you who have troubles of designing a house living area. Therefore, these 10 dream house design plans would like to support solemnly through 3 amazing types of house living below. Let's check it out!
One Story House Design Plans
The first type is one story house design which is presented with 3D house design plans in order to facilitate you. The combination between a medium wooden material and a shade of light brown color can be seen through these pictures below. Altering minimalist modest rooms by using modern interior design is on point in this type. The selection of decoration can support the house design concept itself. Therefore, creating a house design plan should be relating each other.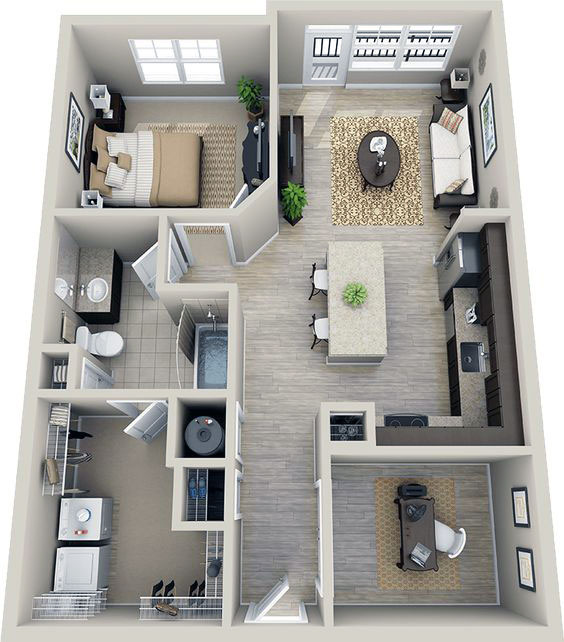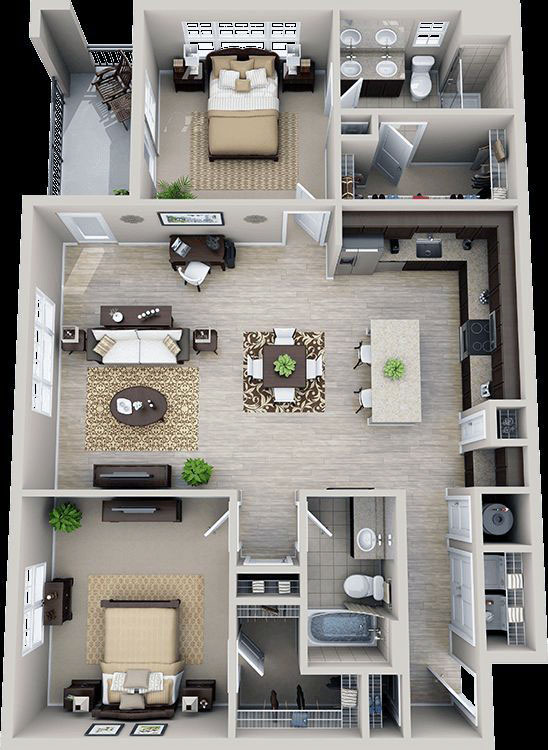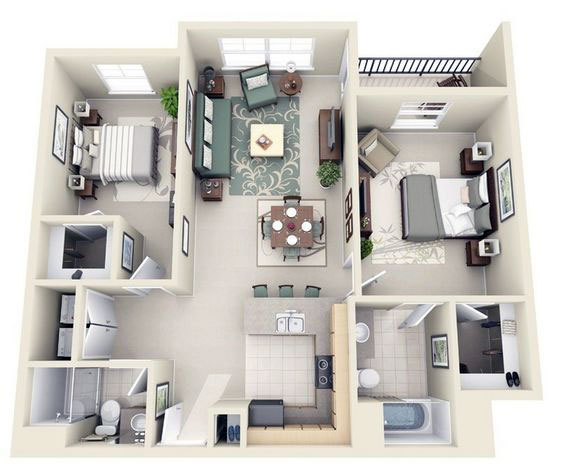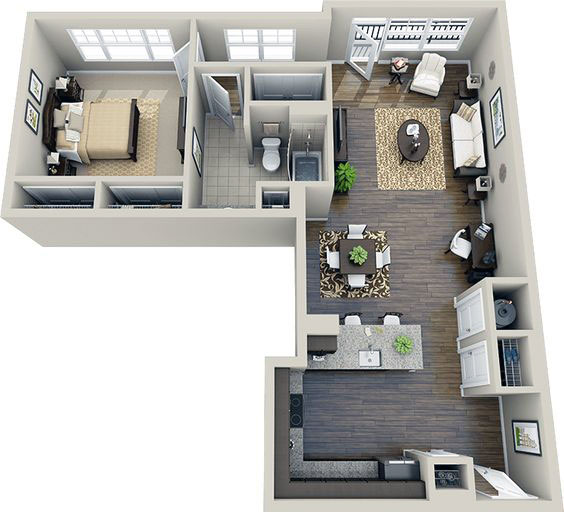 Room Placement
An open space design plan is used in the first picture until the last picture. The living room and kitchen location are near so it makes it wider not narrow. There is only one master bedroom in the first picture and fourth picture. Meanwhile, the second and third picture has two separated bedrooms. To minimize limited spaces, do not place display cabinets around partitions otherwise, it can reduce the width.
Decoration Ideas
Add greeneries or plant life ornaments would be better instead of putting many things in the open space room. In the first until the fourth picture, there are greeneries from the entry room to the main room. Pair wooden material decoration with a shade of light brown color in order to beautify the rooms properly. Get the best decoration ideas of one story house design plans which will help you a lot.
Two-Storey House Design Plans
Having two-storey house it does not mean letting unused roof without utilizing the space. A brilliant idea is needed to make it useful between the first floor and the second floor. Therefore, the allocation of master rooms to other rooms is important action concerning the usefulness of the first and second floor. Here is a 3D concept of dream house design plans which will inspire you definitely.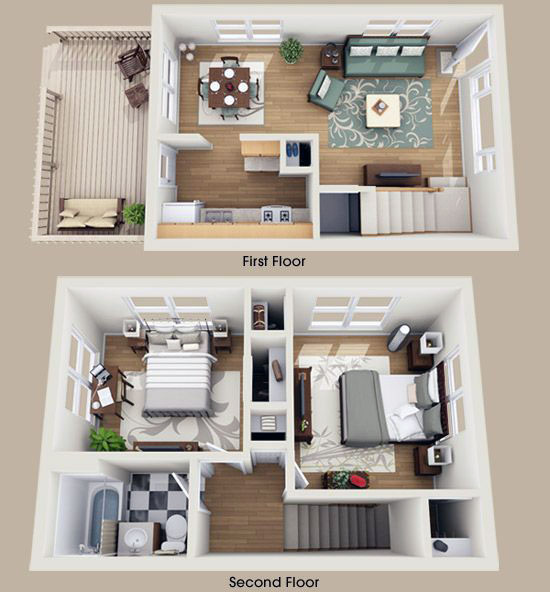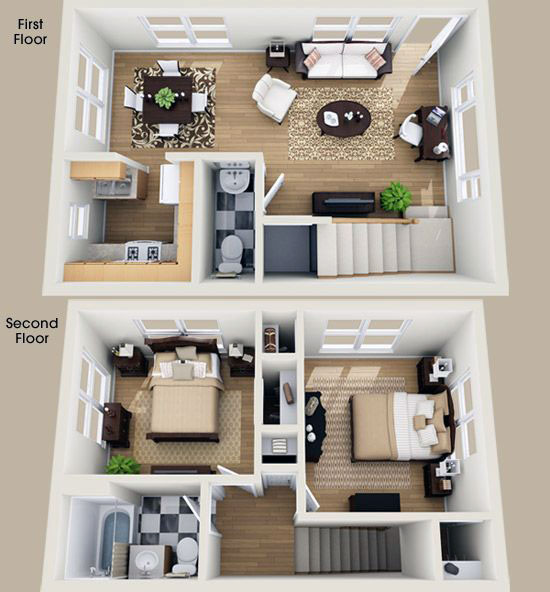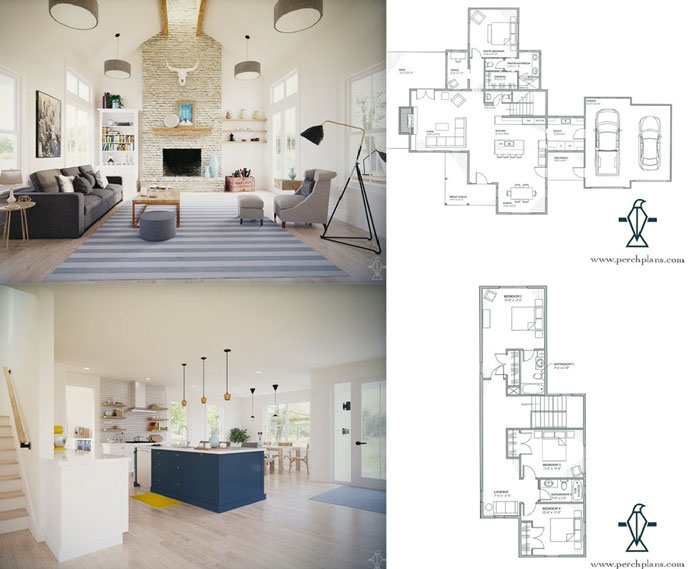 Room Placement
The first floor tends to have main room only such as living room until dining room. Meanwhile, there are two even three bedrooms on the second floor. In the first and second picture, the position of stairs near the living room space which facilitates everyone. While in the third picture there are stairs behind the partition of a kitchen. Both of bedrooms are in on the second floor in the first and second picture. In the third picture, there are 3 bedrooms due to space is wider not only on the first floor but on the second floor as well.
Decoration Ideas
Applying a classic-modern decoration to the minimalist two-storey house design is such an amazing idea. It can be seen from the first picture which is decorated using a shade of light brown and Tosca color. This combination would produce a natural view inside your house. In the second picture, a shade of dark and light brown color is paired in a whole room. Meanwhile, in the third picture, there is only a perfect fusion of brownish and dark color as perfect as other ornaments which are used to beautify a whole room. This decoration might help you in creating a contemporary two-storey house design plan.
Ranch House Design Plans
Ranch or usually known as farmhouse type is being popular currently. This is because of a sophisticated architecture which is able to rebuild an ordinary ranch house becomes modern ranch house design. Therefore, do not miss any steps of planning a ranch house design including best decoration ideas below.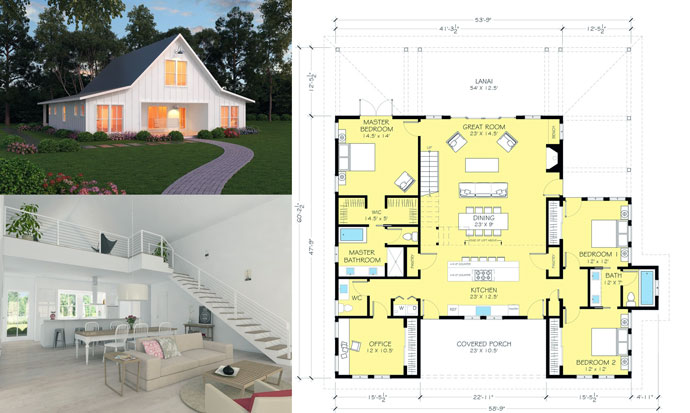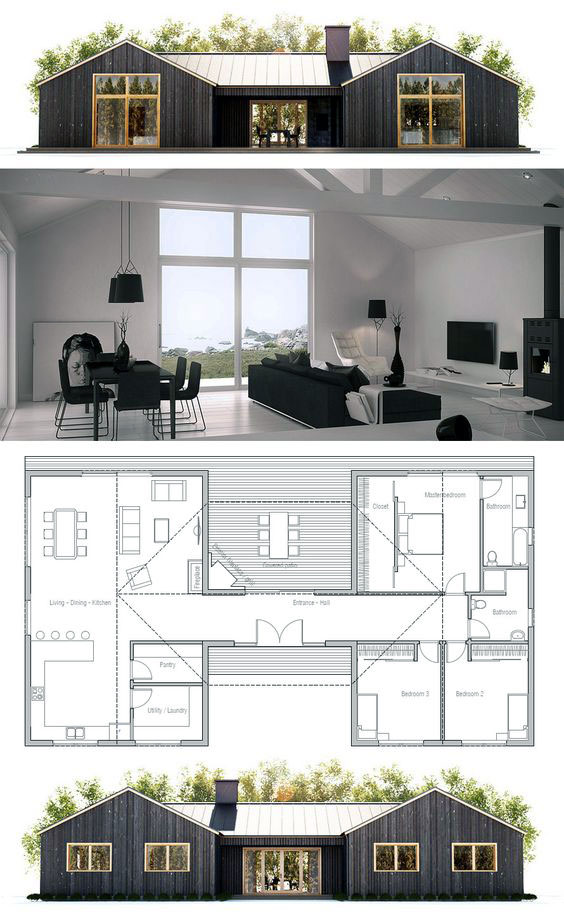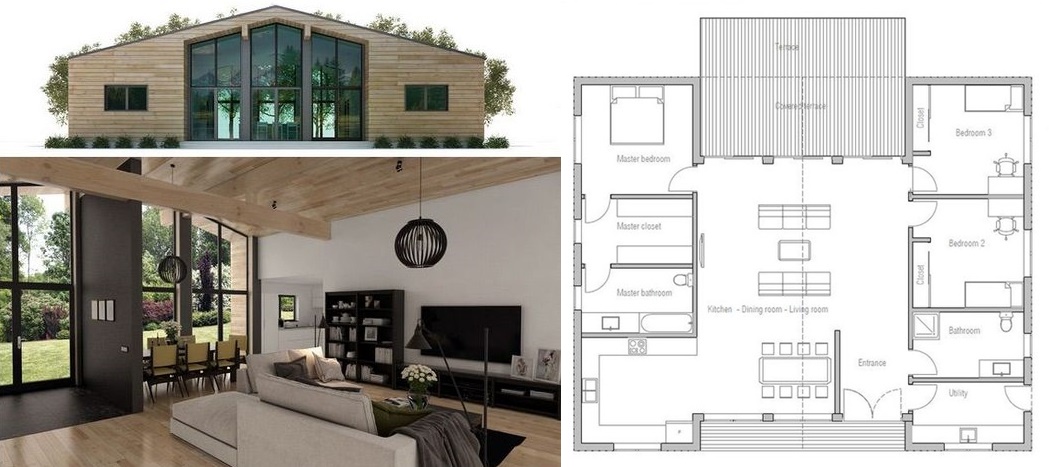 Room Placement
A modern ranch house design is picked out as the main concept of it. The application of an open space concept is admitted supporting the modern interior inside of the house. In the first picture, an open space concept is naturally used because of the spacious space. Having a spacious space also makes a ranch house in the second picture becomes stunning because of a medium hallway as a central space between other different spaces on the left and right side. Meanwhile, in the third picture shows a central space that surrounded with other rooms directly.
Decoration Ideas
Basically, a ranch house is made for a big family who lives together under the same roof. So, a warm and cozy decoration is needed in order to spread positive vibe inside. In the first picture, a bright white color is the main decoration to make it cleaner and wider. Move to the second picture uses black and white color as the decoration foundation. And the last picture is filled with a shade of brown color from the wooden flooring material and ornaments.
Finally, you can create your own dream house after seeing 10 best house design plans from 3 types of house living that you can pick based on your preference. It will help you if you are seeking the best decoration ideas as well as the addition of designing your house. Do not waste your time. Happy trying!