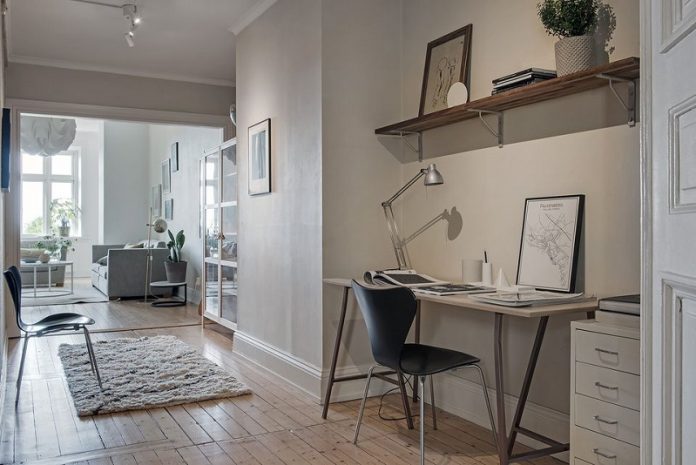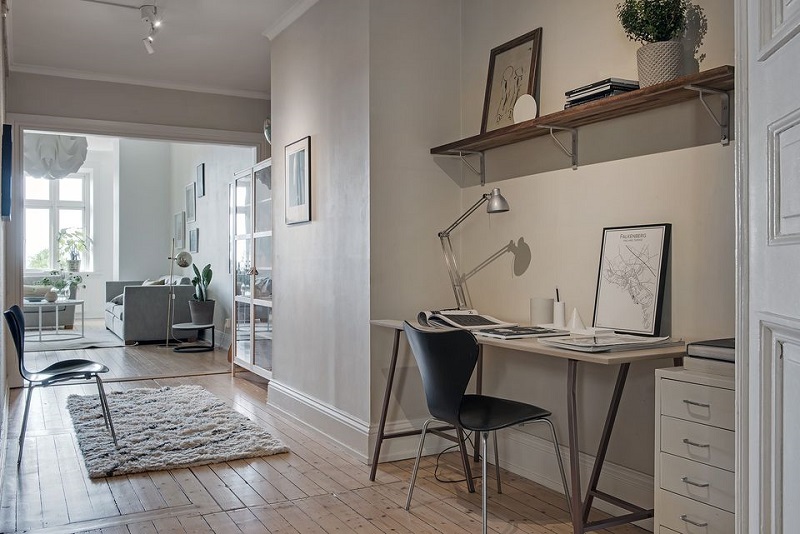 A home office space is essential for a remote working employee or business owner. It's the one quiet, private space in your house that always remains neat and organized, enabling you to be the most productive employee you can be. After all, it's no easy task attempting to get work done at the kitchen counter while your kids are also using the space as an arts and crafts studio and the dog is barking at a squirrel in the front yard.
However, not all of us are fortunate enough to have space for a home office. Your definition of working from your home cubicle might be working from the nearest Starbucks and taking full advantage of the unlimited amount of coffee just steps away from your "desk." Although this alternative does sound appealing, nothing beats waking up and heading to your office in your pajamas; fuzzy slippers on and coffee mug in hand.
So, if you don't have space in your house or apartment to dedicate an entire room to an office space, here's a few tips that might help you turn that little corner in the kitchen into everything you need for a home office space.
Setup & Functionality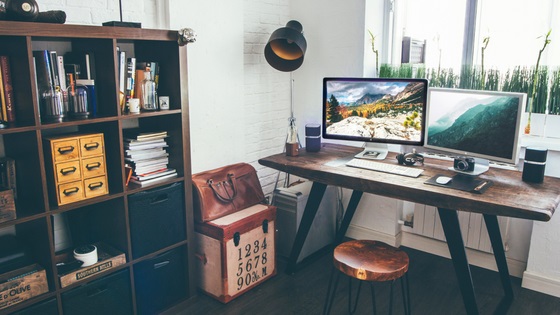 Due to your lack of additional space, your office will most likely be part of a multi-functional workspace; a small area in your kitchen or bedroom or a little nook in the corner of your house that you haven't quite figured out what to do with. Dedicate your compact workspace to work materials only! Consider any empty area in your house as an opportunity for the perfect office space. (I recommend steering away from designating a space in your living room to a workspace because this is the area where others will hang out, talk, and watch TV; which is all very distracting.)
Because of your limited storage space, utilize wall storage and shelves as well as desk storage space as much as possible. I understand that a big, chunky desk full of drawers may not be possible in your situation, so do your best to organize the drawers you do have as efficiently and conveniently as possible. I'll get into some storage and organization tips soon. Wall storage is a great way to keep all your files, folders, and notes organized, on display, and within reach.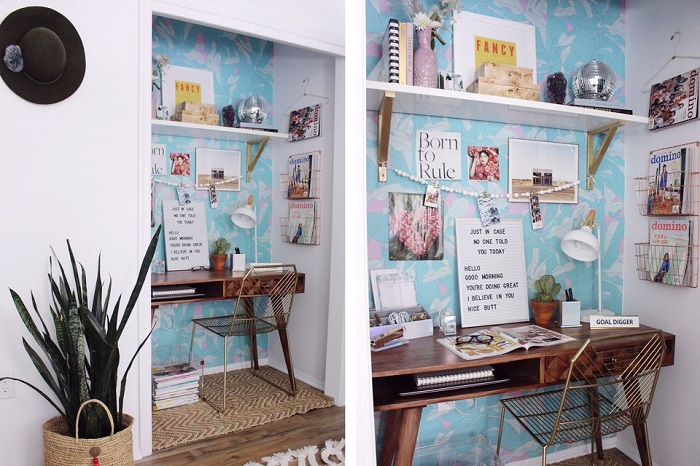 Organization
Organization is tremendously important in a small space. A slightly messy area will appear extremely disorderly and counterproductive. Here's a few tips and tricks to keep your small office space organized and functional.
Keep as many files online as possible to avoid disorderly stacks of papers and drawers overflowing with documents.
Delete, throw away, and/or shred old and irrelevant files, papers, and folders.
Utilize desk and drawer organizers.
Color-code your filing system and systematically arrange files in a convenient, easy-to-find method.
If possible, invest in a desk with plenty of drawer space or a shelving unit above or near your desk.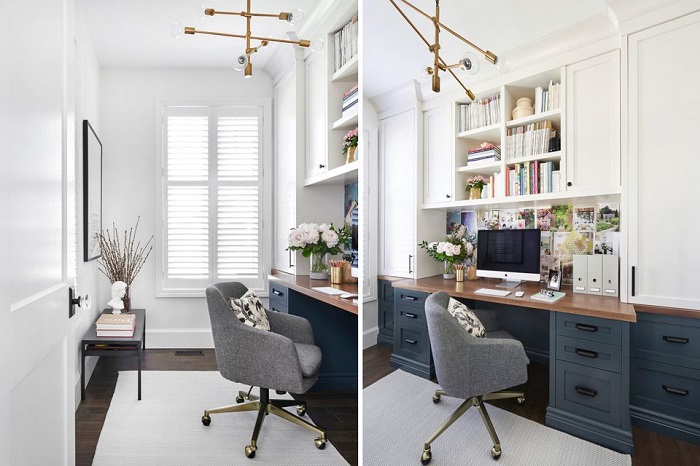 Design
Just because your space is limited, doesn't mean you shouldn't take advantage of every opportunity to show off your unique and personal design style and creativity. Add decorative items to your shelves, a colorful clock, or a fun desk lamp. And don't forget to include pops of color wherever possible.
If your home office is located in a multi-functional space, the design and decor themes of the two areas should tie together and not be treated as two seperate rooms.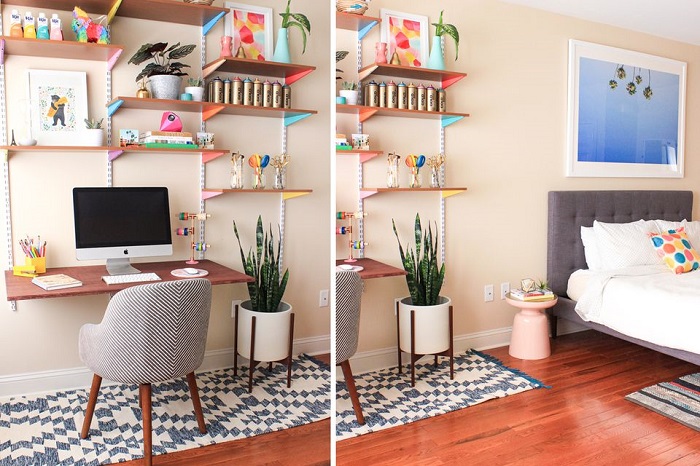 As a work from home employee, a home office space is essential. There's plenty of opportunity to create your own workspace, even in small houses or apartments. Surprisingly, those tiny home office spaces can make a drastic difference in your work ethic, quality of work, and productivity. Take advantage of the space you do have and make it your own. You'd be surprised at what those small spaces have to offer.