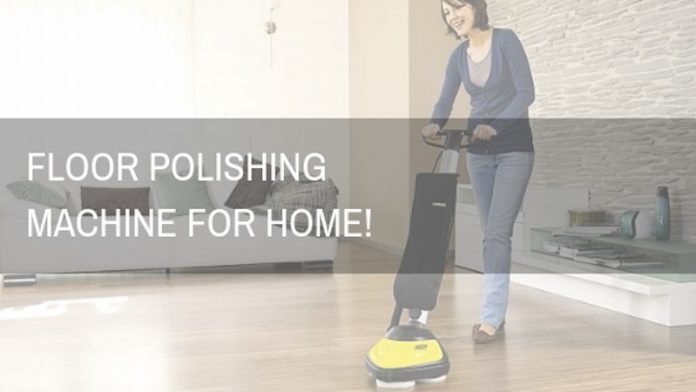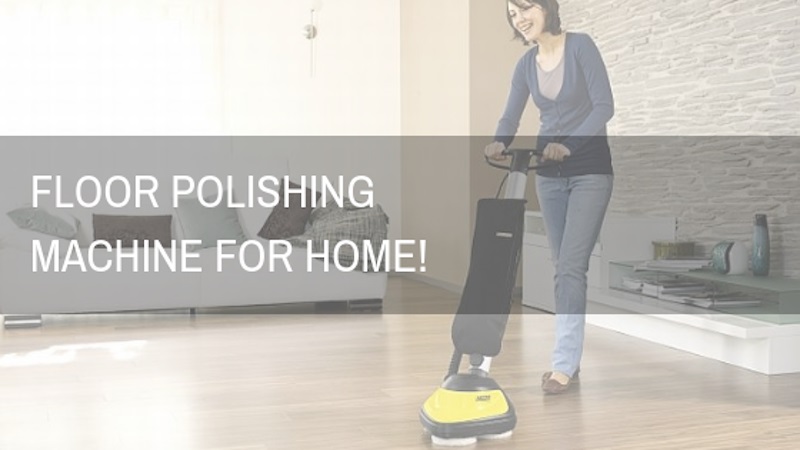 Budgeting of house is an important factor while construction. To maintain the budget we compromise on certain things while making the house, but later we regret as it might be very helpful in the long run. Floor Polishing is one of those factors that have various advantages and it should be taken into account while final touches of your home.
There are various benefits of using a floor polishing machine be it from a maintenance point of view or commercial. Read the complete write-up below to find more about Floor Polisher.
Floor Polisher Is Pocket-Friendly:
Floor polisher easily gives you a smooth and highly finished floor which adds to the look. You need not use an expensive carpet, tiles or polymer for your floor. Floor polisher highly saves your money and is a just one-time expense.
Floor Polishing Machines Are Easy To Use: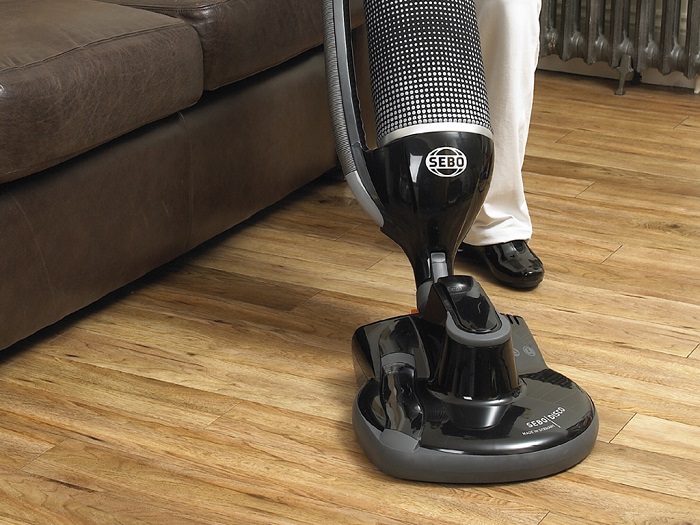 Floor Polisher is a good option for traditional floor polishing mechanical methods. You need to have skilled labour to apply the floor fillers, solvents, waxes, chemicals etc… and still there is no surety about the accuracy of the work. On the contrary, using a floor polisher is convenient to use and give effective results.
Polished Floors Are Easy To Maintain:
Using a floor polishing machine gives you the floor that is highly resistant to dirt, dust and damage. You just need to use a wet mop to keep it mirror finished clean. It saves your cleaning efforts to a great extent. Even if you use floor cleaning gadgets, they come up with separate floor polishing function making them easy to use and accomplish floor maintenance.
Floor Polisher Enhances Durability:
Use of floor buffer machines gives an extremely beneficial and durable floor. It makes the soil and moisture penetration in the floor highly difficult. The floor is completely sealed off. The compact packing of the floor makes it durable in the long run. There can be no cracks in the floor due to moisture and dirt resistance.
Floor Buffer Machines Have High Flexibility: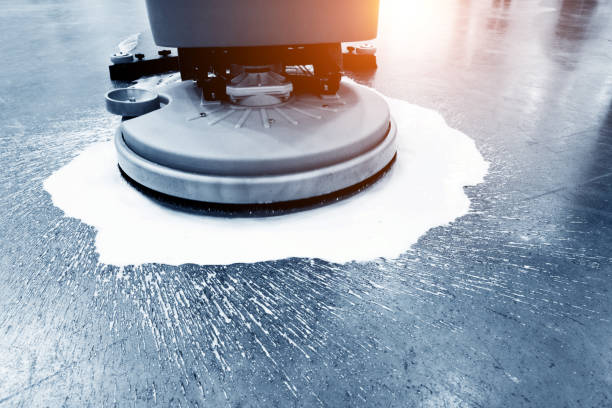 You can use the floor polishing machines on all kinds of surfaces be its concrete floor, wooden floor, hard surfaces or any other flooring. The effective floor polishing can be done on all types of floors using the floor polishing machine.
Floor Polishing Machines Does Not Lead Out To Slippery Floors:
Floor polishing machines are suggestable for use in the regions of high foot traffic. The highly finished surfaces can be obtained without any kind of slippery surfaces. There will be no wear and tear on the floor that is extremely used if the floor buffer machine is used. You can even opt for the areas that are exposed to use to get polished and leave those covered under furnishing.
Floor Polishing Machines Can Be Used For Spray Cleaning:
If you want to apply cleaners to the floor you can use the floor polishing machines with necessary attachment. It uses the required amount of cleaners as per the surface and gives a glossy look to your surface.
Wrapping Up
All the above benefits of using floor polisher make it fit to use for household purposes apart from industrial use. You can have an easy, fast, noise-free and smooth cleaning. You can get a highly durable floor and give a fresh look to your home all day long without carrying out hard cleaning methods that consume a lot of time and energy. You need to worry about whether you have tiled, marbled or any other type of surface it is fit to be used anytime and anywhere. Save your efforts, water, time and enjoy the glittering floor at your home with floor buffer machines.