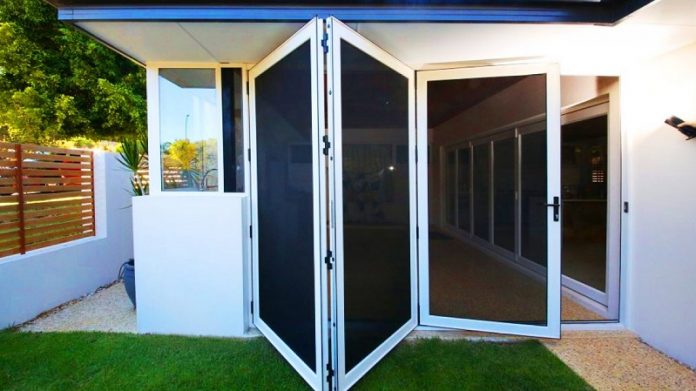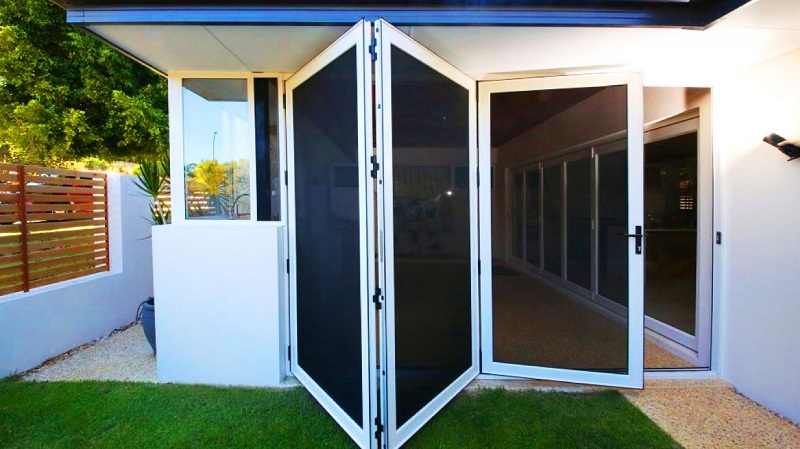 Sometimes, for peace of mind, all you need is that extra barrier between you and the outside world. Does this sound familiar? Then this article is for you.
Our homes are our havens. They're our source of comfort, privacy and most importantly safety; The latter being something that one should never really cut corners on.
Installing security doors and screen doors in the home immediately adds value to any space. These are timeless features that require a simple, once off fee in exchange for years of protection.
A security door may be the one thing missing from your near perfect residence.
What Are They?
Security doors and screens are structures that can be installed into almost any open space to form an additional layer of protection.
In some neighborhoods it's not advisable that homeowners constantly have their front doors or patios open for safety reasons. Homeowners might like to open them up to enjoy the weather or let some air in, but the risk is too high.
Luckily there's a solution.
Security doors and screens are mesh based structures that can be used in place of a front door or as a means of sealing off a balcony or patio. Air can flow in, intruders and pests are kept out.
Types
The differences between security doors and screens are slight. However, your need for either one will depend on the nature of your home and the space that needs to be sealed off.
Let's take a closer look at the two types of structures available.
Security Doors
Security doors are usually multi-panel units that are used to seal off larger portions of a space as opposed to just a single door frame. The multiple door panels are attached and fold up into one another in a stacking manner.
The frames of the doors are usually of wood or metal. The interior body of each door is made of a highly durable mesh.
These security doors are ideal for open plan style houses that have attached patio areas leading outside. Instead of having to be locked inside all day, only using the patio when necessary; the house can be opened up and just the patio will be sealed off with security doors.
Security Screens
Security screens are a little bit different to security doors in the sense that they're usually singular devices. They can be put in front or behind your normal front door. The idea is that the front door can be left open without risk of unsolicited visitors wandering in.
The security screen provides a thin yet strong barrier between the contents of the house and the outside world.
Why Why Why
You may be thinking "why the need for these alternate forms of security?". Your answer relates to security, comfort and aesthetics.
Security doors and screens provide a kind of protection that regular security/burglar bars can't.
The idea behind security doors and screens was to eliminate the bulky, unattractive nature of conventional burglar bars. There was an obvious need for something more functional, versatile and aesthetically pleasing.
And so saw the birth of the security screens.
The mesh used to make the screens are completely invasion proof. They can't be cut, kicked or pried loose. The frames to which the mesh is attached are equally durable.
These forms of security allow unobstructed airflow through the house. The breeze can flow through the mesh with ease.
Bugs and pests on the other hand can't. They're kept outside where they belong.
While burglar bars have been known to wear out and rust over time, security screens have impressive life spans of around 65 years. That is a long period of peace of mind for such a small investment.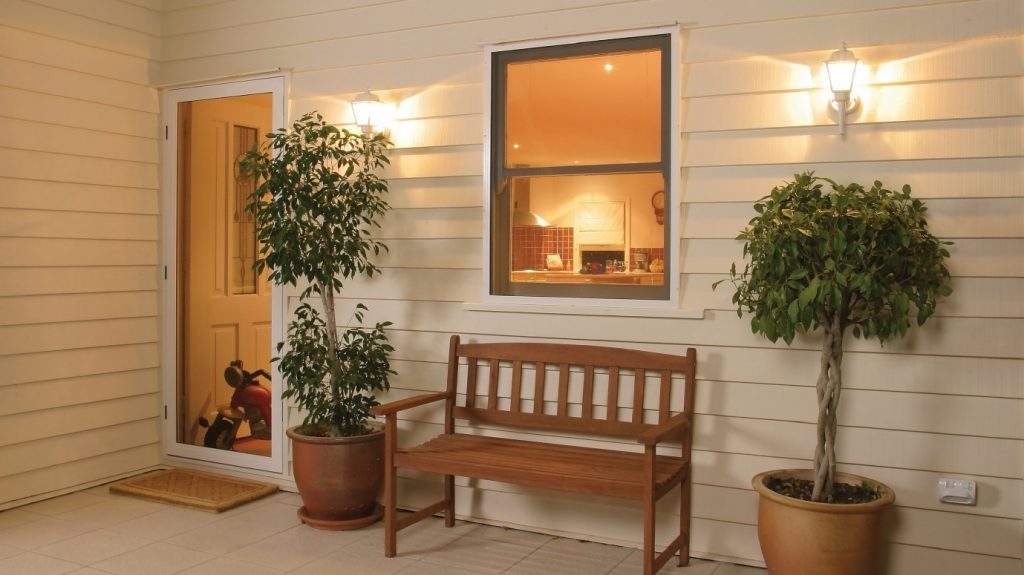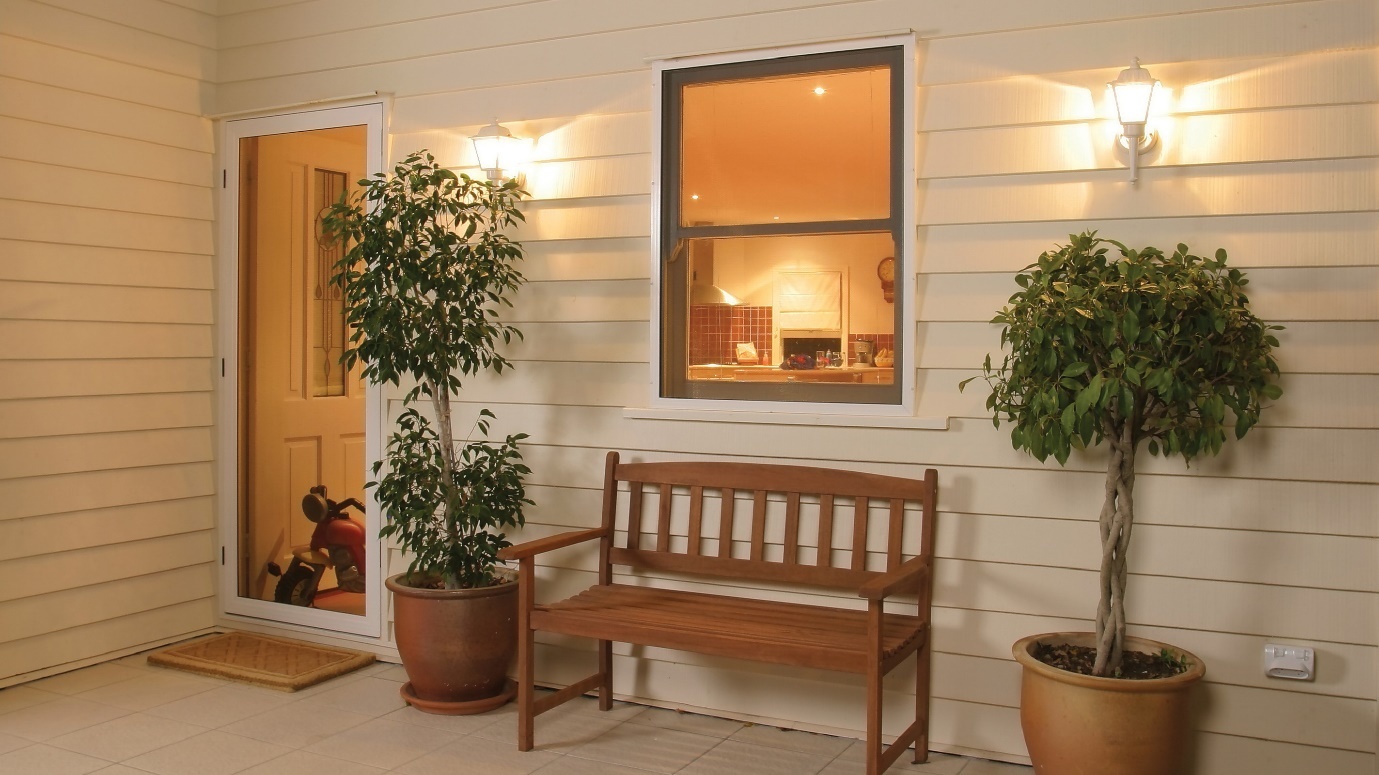 The Advantages
Having security screens installed might initially seem like an inconvenience, especially if you have pre-existing burglar bars that need to first be removed. However the advantages of these devices far outweigh the hassle of having them installed.
Stylish
The sophisticated and stylish nature of security screens, whether single or fold up, needs to be duly noted.
Since this is still a new and emerging trend in home design the screens are a sure conversation starter for anyone looking around your home. They're unusual, yet impressively functional at the same time.
Value Adding
Perhaps the most import reason to consider installing security screens is the immediate mark up value that applies to your property.
Security features are the first thing any potential buyer looks at when shopping for a house. In the same breath, visually distasteful elements are probably the second thing they look at. Burglar bars, though safe, are notoriously unattractive. They're simply not a selling point for a house the way that security screens are.
Best of Both Worlds
If you're going to the trouble of having screens installed, then you want to enjoy them too! And you will!
Security screens give you the best of both worlds. You're not fully sealed off from the inside or outside world at the same time. You have the benefit of the breeze, smells and sunshine coming in from outside while enjoying all the things you value on the interior.
Gone are the days of having to choose between keeping a door open or closed. Now you'll do both at once!
Security doors and screens are exciting, stylish solutions to home safety & improvement. Look at them as investments into the wellbeing of your family, as well as the life span of your house. This is one decision you'll never regret.