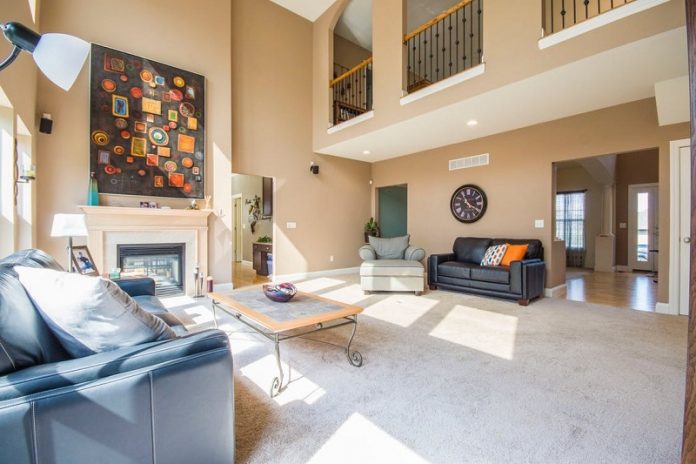 Extension of a building is usually aimed towards the creation of space especially for homeowners with growing families. However, an extension is not just done haphazardly. A lot of things have to be put into consideration. Here are some of the rules to follow when planning an extension on your house:
1. The Extension Should Make Economic Sense
At times it is just better to move to a bigger house if an extension will cost more. Also, ensure that your extension does not cause more damage to the property than good. But, if creating more space within the house you are living in is cheaper and will bring out the desired results, then go for it.
2. Architectural Style
As you extend the house, you should be in a position to determine whether you want the extra space and rooms to take up the design of the rest of the property. To match the design, it is paramount that you involve an architect who will ensure that the size of the extra rooms and the design matches your specifications. If a building is older, then it could be almost impossible to match. However, in such a case, you could design the extra space in a modernized way. House alterations should be done by experienced home builders with the guidance of an architect to achieve desired results.
3. What do You Want to Achieve?
Yes, you want the much-needed space in your house. How about lighting? Do you want to have a great view of your garden from the new room? These are some of the aspects you should communicate with your architect. Otherwise, it is possible to just create extra rooms without much detail.
4. Cost
Even as you plan for your house alteration, you should learn carefully about the cost. Different home extensions projects will surely have different costs. You may find the reference house plan you like before you contact the home builders.
5. Be Ready to Live in a Messed Up Home
If you plan on living in the building as the construction work continues, brace yourself for dust, many home builders in the same house with you, and noise. If you have small children then you can be sure they will cry due to all the hammering and clobbering. You should also be ready to share your toilets and bathrooms with strangers. At some point, you may have to switch off power and water which can be inconvenient. Moving out of the house during the construction period could help you realize some of the following:
The construction work may be quick
It will be cheaper
Your family will not have to endure all the noise and distractions
You won't have to live in a messy place full of dust
However, one trick that could help you ensure your furniture does not accumulate dust and dirt is if you invest in dust sheets. You should cover the areas you feel should not come into contact with dust. After the construction work is over, all you have to do is uncover your belongings.
6. Be Mindful of Your Neighbours
Am sure at one point you have seen houses built such that they seem like one block. The reason is that one person may have decided to extend their houses so large that it touched that of the neighbour. You would be lucky if your neighbour does not file a lawsuit against you. As such, design your house extensions in a way that they do not affect those near you.
7. Use Quality Materials
Most homeowners will just use any available material to create the extra space. Dependent on the type of house already existing, either use materials that match or those that contrast the materials authentically. Otherwise, you may end up with space but create a mess on the appearance of your home. Always ensure that you extend your property using good quality material. One trick that always works for most people who want to have ample space is use of patios and decks. Patios and decks are good extensions of living space. See to it that the wood used for the decks and patios construction is of good quality and is free from rot.
8. Size of the Extension
Getting the right size for your extra rooms can be a hard task to determine for you and also for your designer. As you measure the right size, ensure it matches with your other rooms to avoid extensions that appear as materials patched up with no particular design. Whichever size you choose, always aim towards building a quality extension as opposed to just a spacious room because this is a house you plan on living in for many years to come. Consult experts on how to plan an extension to avoid shoddy buildings.
Conclusion
House extensions are common in families that want more space. However, it is important to ensure that the extended rooms are designed to match the existing building. Also, as you build, aim towards building a quality house as opposed to just having more space. Most importantly, do not forget to put your neighbour into consideration. Hence, you should involve your architect in designing the right size of rooms. Lastly, be ready to live in a messy house during the construction period if you do not opt to move out first.