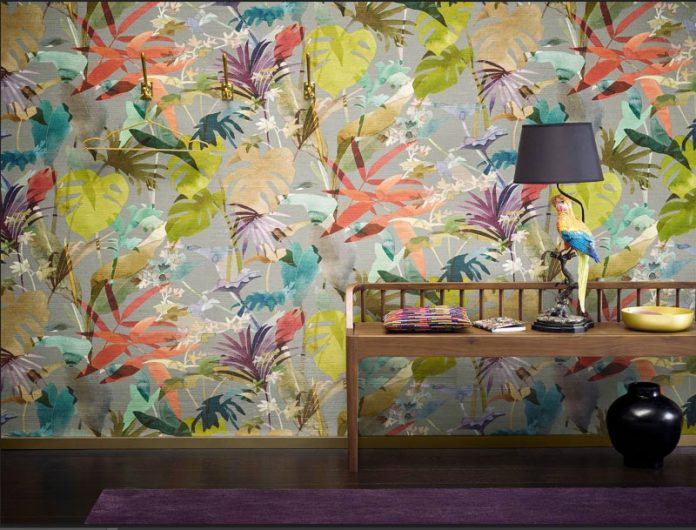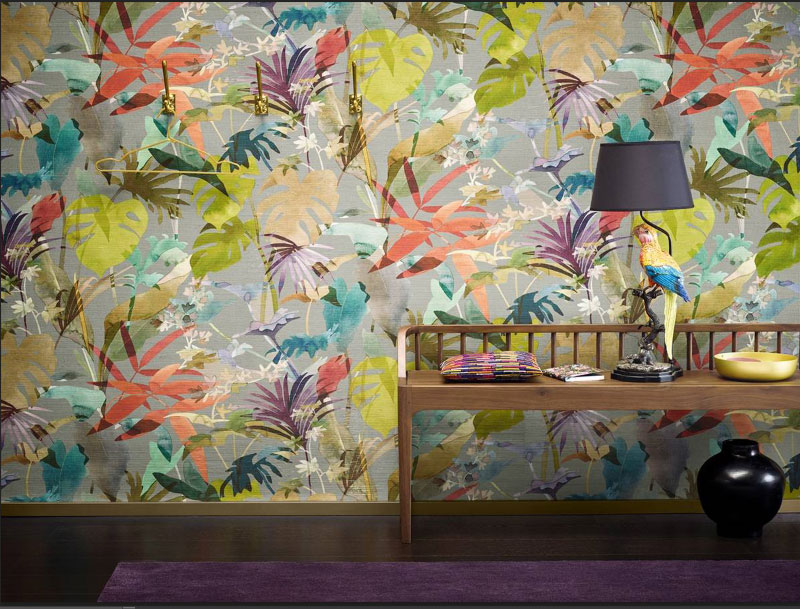 roohome.com – Who does not want to have a beautiful and attractive house? Everybody wants it. For having a beautiful and attractive house certainly requires more effort. In addition, creativity is also needed.
Nowadays, there are simple ways to make your house look beautiful and attractive. One of them is using wallpaper for the wall. You just have to attach it and then you will have an attractive house look.
But, do you know the maintenance of wall wallpaper is far more complicated than maintenance ordinary wall paint? You have to put extra effort to maintain the wall wallpaper to keep it looking cool.
For you who do not know the ways of cleaning and caring wall wallpaper, here we will give you tips on cleaning and caring wall wallpaper. So, let's check it out!
Feather Duster to Clean Dust
The simple thing that you can do for the wall wallpaper is cleaning the dust on the wallpaper by using a feather duster. Dust that clings to the wall wallpaper can make the wallpaper become dull. And of course, it will disturb the look of your house.
To keep the wall wallpaper clean, you can clean the wall wallpaper twice or third a month.
Lime Juice to Clean Stubborn Stains
Sometimes there are stains that stick to the wallpaper wall and are difficult to clean. Oops, don't panic. There is a simple way to clean stubborn stains. Use lime to remove stubborn stains.
The method is very easy. Squeeze the lime and mix with warm water. Wash the stains on the wallpaper.
Caring for Wall Wallpaper According to The Material
There are so many materials to make wall wallpaper. On caring for it, you have to know what kind of the wall wallpaper material.
Wallpaper made from paper:
Like we said before, there are so many materials to make the wallpaper, one of them is paper. Wall wallpaper made from paper is a popular wallpaper. Many people prefer to use this. Besides the price that is not too expensive, installation and maintenance are fairly easy.
In cleaning the wallpaper you just need dry cloth. Be careful when cleaning wallpaper made of paper because the surface is easy to fragile.
Wallpaper made from fabric:
The wallpaper that usually people use besides the paper wallpaper is fabric wallpaper. In cleaning and caring this wallpaper is easy enough. Because it made from fabric, you can use a vacuum cleaner. Other than that, you can also use a toothbrush and warm water on cleaning the wallpaper. Make sure you really clean the wallpaper from dust.
Wallpaper made from woven fabric:
For those of you who using wallpaper made from woven fabric, you have to put more effort because this wallpaper is quite difficult to maintain and clean it. Wallpaper made of woven fabric certainly has a gap. And usually, the dust will stick to the gap. However, you can clean it carefully using a wet cloth.
Wallpaper made from vinyl:
Caring and cleaning wallpaper made from vinyl is easier than woven fabric wallpaper. But, the equipment used to clean the wallpaper is same. You just need a wet cloth.
Those are the tips on cleaning and caring wall wallpaper. Be careful of doing it to avoid the things that are not desirable.