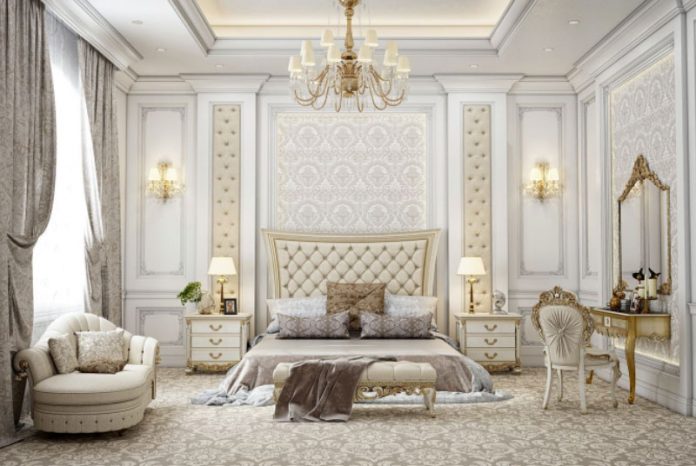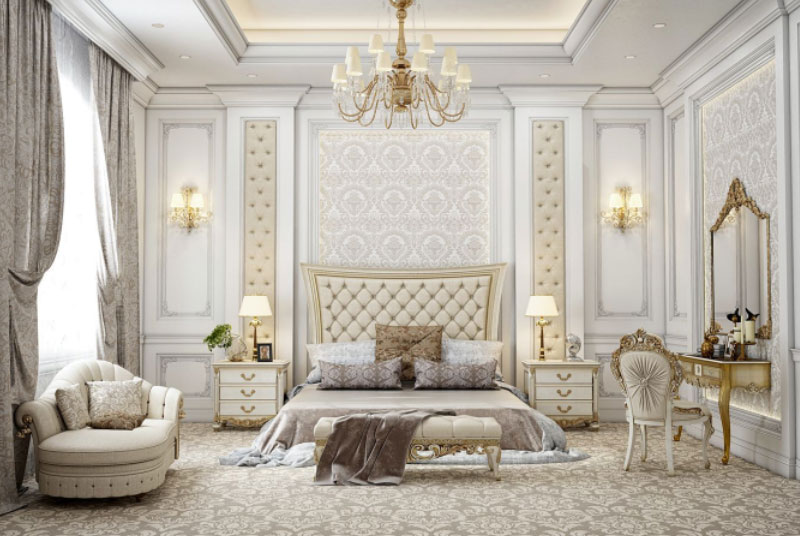 roohome.com – Pampering yourself by resting and spending free time in the room is not a bad idea. Some people prefer quality time in a place they like and can relax them. Usually, the bedroom is the destination to relieve stress due to duties, work, etc.
To make the room as a place to relieve the stress, of course, the room needs to be given a little touch to become a comfortable place. The first thing before decorating a room is to determine the interior design first.
Interior design with neoclassical style is the right choice to apply to the bedrooms. The neoclassical style will make a simple room look luxurious and attractive. In addition, the neoclassical style will make the room look different from other styles. Also, the atmosphere created.
For you who are interested and want to apply the neoclassical style to your bedroom, here we have provided the decoration of Bring in The Luxurious-look Bedroom with Neoclassical Style that can be your reference. So, let's check it out!
Beautiful wall and ceiling carvings
The neoclassical style is a style that originated in Europe. In applying this style, it certainly takes a few touches to the room with things related to Europe, one of which is beautiful European-style carvings on the walls and ceiling.
European-style carvings on the walls and ceiling are the unique characteristics possessed by the neoclassical style. And this is what makes neoclassical-style interior design can not be compared to other interior designs.
Beautiful crystal chandelier
As explained above, the neoclassical style looks classy and luxurious. In choosing lamps, the neoclassical style uses beautiful crystal chandeliers. Placement in the middle of the room makes the room look very attractive.
Crystal chandeliers are items that are always present in the neoclassical style. And the neoclassical style will look less if you don't use this item.
Large displays
The display is needed to make the bedroom not stiff and become more attractive. In the neoclassical style, the use of displays used is large-sized displays and is related to Europe.
The displays can be anything, such as unique European-style plate displays, paintings of faces of European aristocrats, pictures and much more. For painting and picture, of course, you need to give the frame first. In the frame selection, select a frame that has beautiful and attractive carvings. After that hang it on the empty wall.
Thick and long curtains
In neoclassical style, something simple is certainly something that needs attention. And this will certainly affect the appearance of the room itself. One of them is the use of curtains.
In the neoclassical style of curtains used are thick and long curtains. Choose curtains that have a darker color than the color of the walls of the room, but still in line.
White, Gold and Silver
These three colors have become characteristic in the neoclassical style. This also makes the neoclassical style look different from other styles. The combination of these three colors can create a luxurious and classy look. It is suitable to be applied to a private bedroom