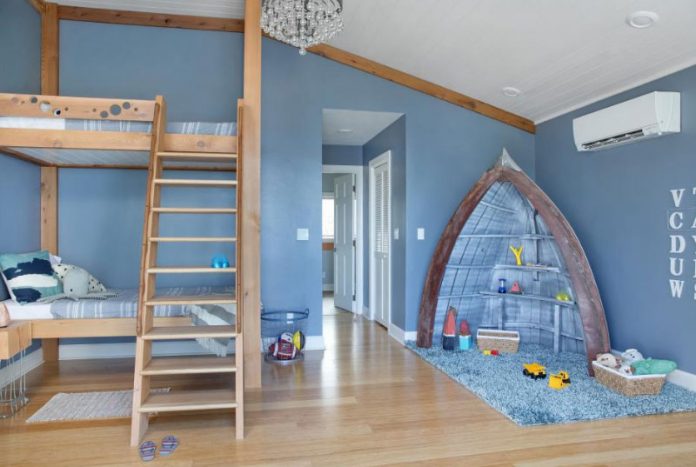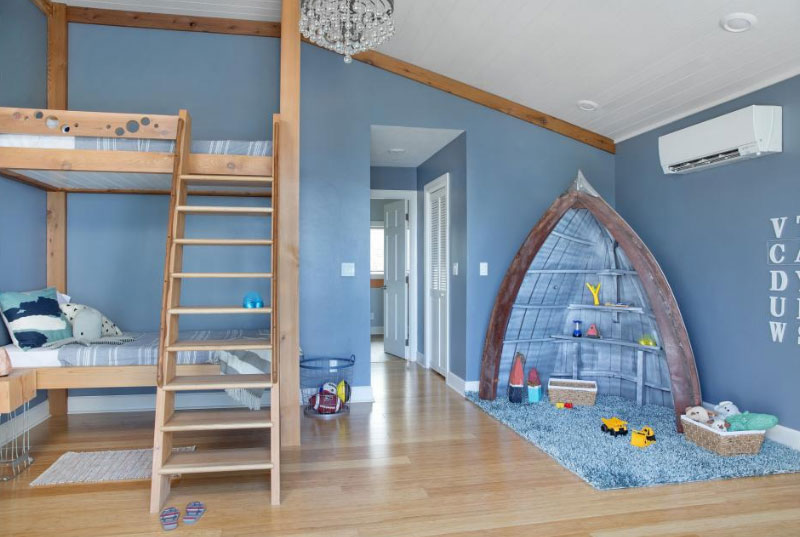 roohome.com – Children certainly want things that are interesting to them, including the bedroom. Allowing children to play outside the home will certainly be very dangerous for children, therefore making their bedrooms feel fun and interesting will make the child prefer to stay at home.
Applying a fun and attractive room for a beloved child is the right choice. This will make the child feel comfortable when in their room.
For those of you who are interested and want to make your children bedroom feel comfortable, here we have provided the best tips to Make Children's Bedrooms Look Fun and Interesting. So, let's check it out!
Choose rainbow colors for the room
As a parent, of course, maintaining the child's mood in order to still good is a thing to do. To make a child's mood always good, the choice of colors for their room certainly needs attention. The use of colors will affect the atmosphere created in the room. And to make a child's bedroom feel fun and interesting you have to choose rainbow colors, such as red, orange, yellow, green, blue, indigo, and purple. You can combine three until five of these colors to bring in a much more attractive appearance.
Use unique furniture
All children will certainly be more interested in unique and fun things. You can use this to make their rooms interesting and fun. All you need to do is use unique furniture like the pictures below.
The use of furniture like the pictures above will certainly improve the mood and enthusiasm of children. By using this unique furniture you can create an atmosphere of play space into the child's bedroom. So what are you waiting for?
Applying beautiful wall murals on one part of the room wall
Applying beautiful wall murals on some of the walls of the room will make the room colorful and of course, this will create a fun and interesting atmosphere for the child. There are various kinds of wall murals that you can choose from, such as animal wall murals, flowers, and many more.
In the use of wall murals, you can create the atmosphere you want. Like the use of flower wall murals will make the room look fun and sweet, the use of animal wall murals will make the room feel fun and feel like being in a zoo. In addition, the use of wall murals can increase the creativity of the child. There are many benefits that you will get from applying a wall mural to a child's room.
Using a bed that is attractive but safe for the child
In making a child's room to make it look fun and interesting you also need to pay attention to the safety of the child. Usually, children prefer to play on a bed, so use a low bed. A high mattress will make the child fall and be afraid.
To make the child happy and comfortable in his room, you can make a bed frame with a unique shape like the pictures above. Make the bed frame as unique as possible. For material, try to use wood material. Wood will be more comfortable and safe for the child. In addition, the use of wood can make the atmosphere of a child's room to be warm and of course, the child will be more comfortable in his room.