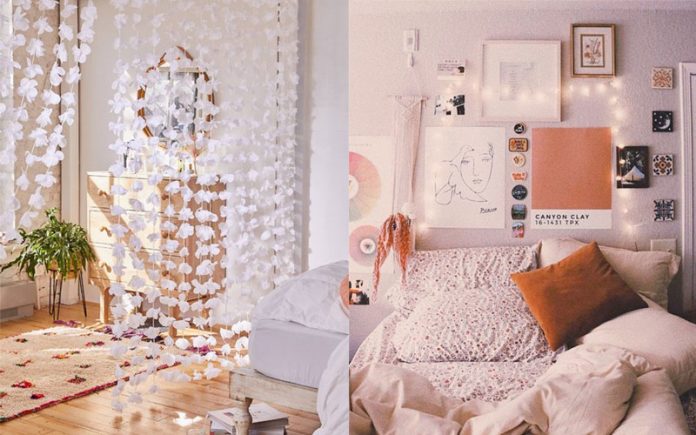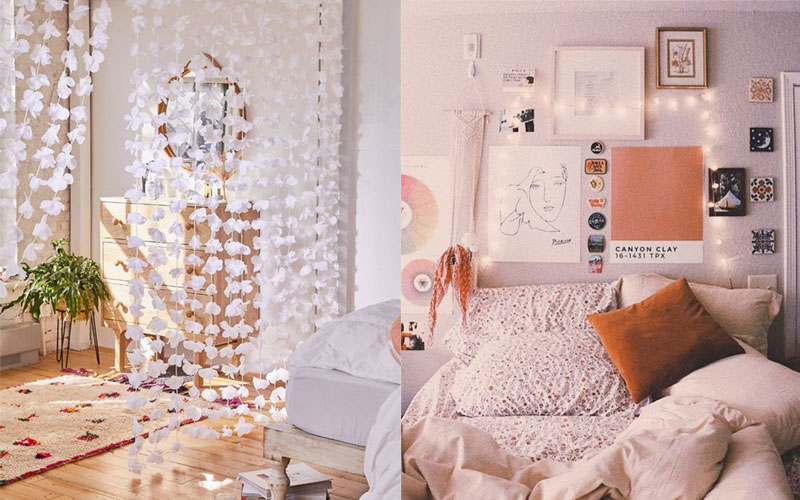 roohome.com – Who does not want to have an attractive room? Almost everyone wants to make their bedroom look as good as possible. So, do not be surprised if there are some people who give their effort in making their bedroom look attractive.
In making the bedroom look attractive and artsy certainty needed the creativity here. Need more knowledge about how to pour creativity in the room. So here we have provided the Tips on Pouring Creativity to Make Artsy and Attractive Bedrooms you can follow. So, let's check it out!
Art Wall
Of course, we are as familiar as young people with art walls. Choose one side of the bedroom wall to be used as a display and the side that makes the bedroom attractive.
In making art walls, of course, it takes several pictures or paintings. You can choose one or both of them. However, one tip that you need to apply is to choose paintings or pictures that have a matching color. In this way, the resulting display will feel and not clash between one color with another color which can make a tacky room.
In addition, art walls can also be used as a place to remember your memories. Like pictures posted on the wall are moments with your family or friends where they are very important moments in your life.
Or for those of you who like to draw, you can stick it on the wall of your bedroom so that your room will look more artsy and attractive.
Floating Wall Shelf
The floating wall shelf is one item that is used to display several items or other displays, such as books, discs, etc. For a narrow room is better to use a floating wall shelf than using a rack. A floating wall shelf will save more space in your bedroom. So, your bedroom will not feel cramped.
In placing some of your items on a floating wall shelf, try not to put them carelessly. You need to arrange it as neatly as possible. In this way so that your bedroom does not look messy and makes it easy for you to retrieve the items you need.
To make your room more artsy and attractive, don't forget to decorate the floating wall shelf with string light or origami birds. Decorate it with string light to make the bedroom beautiful at night. In addition, the colors produced by string light will make the room atmosphere warm and comfortable.
To make the bedroom look fresh, you need to bring green to the bedroom. You can use synthetic plants or native plants, depending on their individual tastes. You can also decorate a floating shelf with this. Like using synthetic vines and put it on a floating wall shelf.
Bringin Colorful Lighting
The last tip we will give you to make the bedroom look artsy and attractive is to bring colorful lighting into the bedroom. You can use lights with stars, clouds, letters, or writings. In addition, using string light with pink or purple can also make the room look colorful at night.