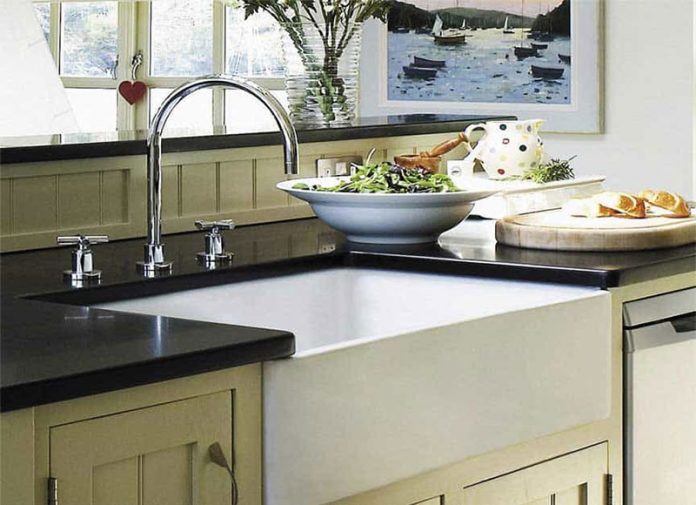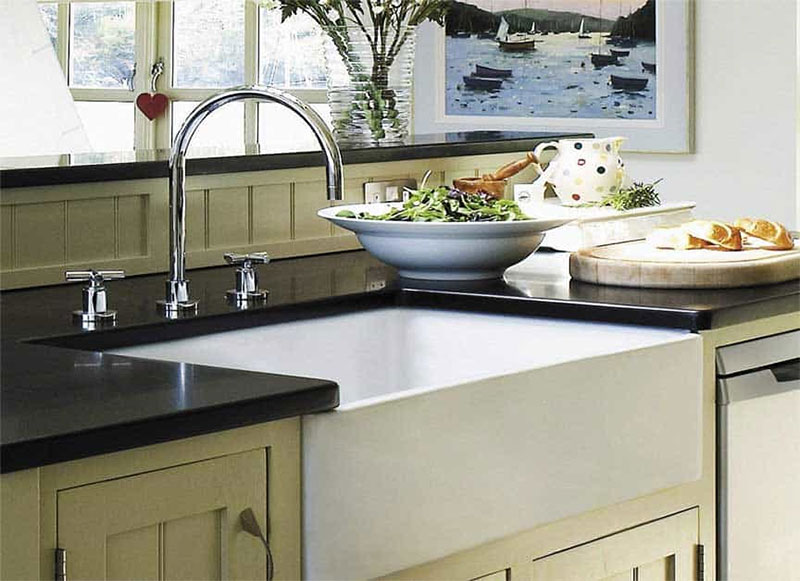 A classic farmhouse sink is an extremely coveted kitchen feature. Traditionally, a farmhouse sink, also known as an apron front sink, was designed to hold large amounts of water for various purposes. To this day, this kind of sink is very popular among people and adds a truly unique spin to modern kitchens. However, there are some things you need to keep in mind before purchasing it. If you want to find out what's important in this kind of sink, keep on reading!
Size
Farmhouse sinks are, by default, relatively large, and they're much deeper than standard sinks. However, there's no standard size, so you can adjust your sink to your cabinets if you have a pre-existing setup. Farmhouse sinks come in a variety of different widths, so you can be very accurate with your measurements. If you look for a sink online, for example, on a site like Annie & Oak Farmhouse Sinks, you'll be able to compare different models and sizes easily. Ultimately, you'll find a perfect sink that will suit your needs.
Front apron
A traditional farmhouse sink has its front apron fully exposed. That's the part of the sink you see right away when you're looking straight on. A gorgeous white front apron makes for a great focal point in your kitchen. However, if you already have cabinets and countertops installed, and you don't want to go for a thorough renovation, you don't have to expose your front apron. Whether you want to keep it covered or exposed, it's up to your personal preference.
One basin or two?
A two-basin sink will be perfect if you like to multitask. You'll be able to wash your dishes in one bowl and rinse vegetables in the other. Or, if you want to wash your dishes by hand, you can fill one basin with soapy water, and leave the second bowl for rinsing and drying. However, you may want that space to be undivided, especially if you have large dishes, and you don't want them to lean over. What's more, a one-basin farmhouse sink may be better if you want to bathe your child or pet in it. Once again, it's up to you. Think about your needs and may the best type, win!
Plumbing and countertops
If you want to install a farmhouse sink for the first time in your kitchen, you may have to adjust your countertops. The countertop (and, potentially, the cabinets below) have to make room for the farmhouse sink because it's going to be bigger and wider than traditional sinks. Also, porcelain or stone farmhouse sinks are heavy, so you need to make sure your cabinets can handle the weight. What's more, you may have to accommodate your plumbing. Farmhouse sinks are also deeper than the traditional ones, so your plumbing must be in the right position to drain things properly. Finally, after you install your sink, you may have to repaint or touch-up the fronts of your cabinets and the countertop surface. All these aspects may generate additional costs for which you have to be prepared.
Staining
White sinks are prone to staining. This, however, applies not only to farmhouse sinks but to the traditional ones as well. A stainless steel sink is easier to maintain, hands down. Nevertheless, there are simple ways to ensure your farmhouse sink will remain in pristine condition for a long time. First, you need to rinse your sink thoroughly after each use. Also, use a sink bottom grid to prevent any dishes from scratching your sink. Additionally, avoid leaving metal dishes inside, as they may leave rust spots. Finally, clean your sink regularly, preferably once a week, with a microfiber cloth and a non-toxic cleaner. With proper maintenance, your farmhouse sink will look as good as new!
Pros
Why do people love farmhouse sinks? They give you a large amount of space to work with. You won't have to worry whether your large pots and pans will fit or not. What's more, your farmhouse sink can be multifunctional – you won't have to limit yourself to dishwashing. If there's a need, you'll be able to bathe your baby or a small pet. Additionally, you can hide that huge pile of dirty dishes, and your guests won't notice. To sum it all up, a beautiful white apron is a classy statement piece for your kitchen.
Cons
First of all, farmhouse sinks are expensive. Don't worry, though; you can buy a stainless steel apron front sink at a more reasonable price. What's more, you'll need to adjust your kitchen furniture to make your sink fit in. This may include countertops, kitchen cabinets, or even plumbing fixtures. You'll also have to be careful with your dishes to avoid breaking them.
In view of the above, farmhouse sinks have their drawbacks, but their numerous advantages made them ever so popular and timeless. Sure, there are some challenges to go with them, but these tips should help you make an informed choice.
Julia Łysakowska