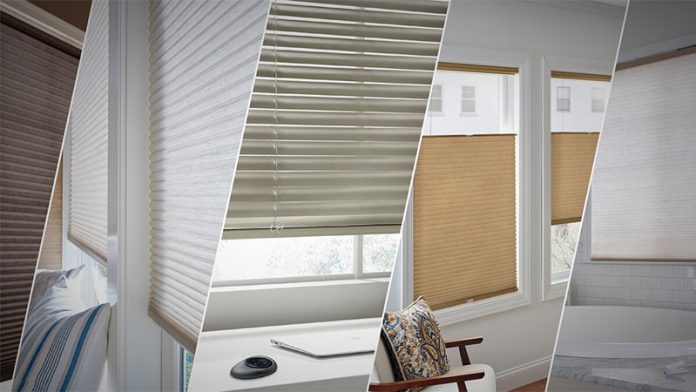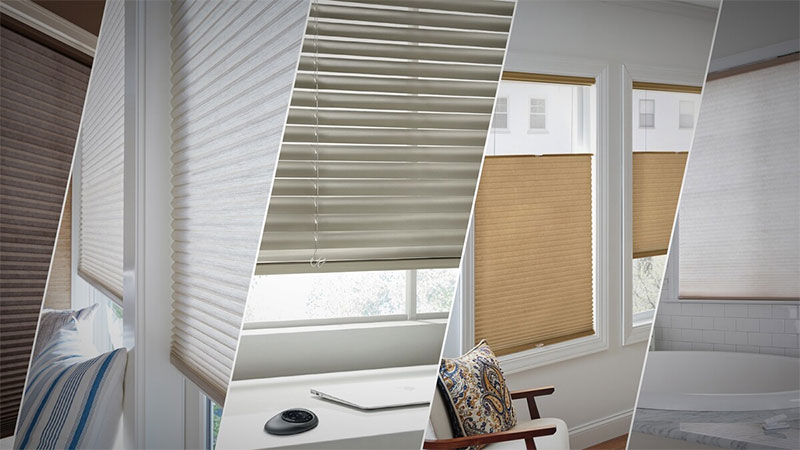 Smart window shades are becoming  more popular as they offer a variety of benefits to your home.  Having smart window shades allows you to control your shades with a remote control or smartphone.  You can use your smartphone to open or close your shades when you are away at work or on vacation.  This can be useful if you're trying to avoid break-ins by giving the impression that you are at home.  It also gives you the ability to help control the temperature in your house by preventing too much sunlight from coming in during the peak times of the day.  This can help you cut down on your energy consumption and reduce your electricity bill.
Another advantage of smart window shades is related to safety.  If you have kids or pets and are worried about the hazard that can be presented by shade cords, you will be pleased to learn that smart shades don't have them.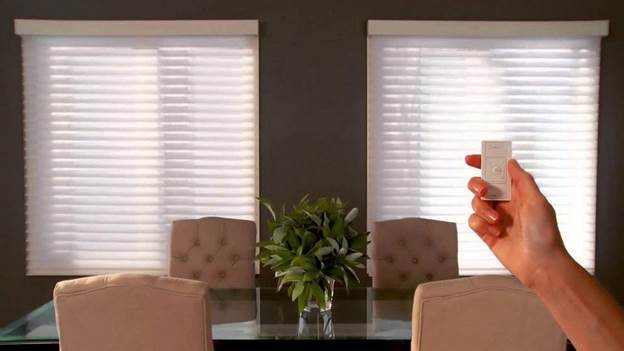 Choosing Smart Window Shades
When selecting your smart window shades, you'll need to get a model that will pair with your existing smart-home system (if you have one) like Alexa controlled blinds and voice controlled systems from Google and Amazon.  While you will be able to find some smart window shades that are DIY, many need custom installation.  If you choose a DIY model and decide to it yourself, you should be aware that the process of connecting them to Wi-Fi can be challenging for many and it isn't as simple as buying an out of the box system and connecting it to your existing window treatments.
The exact cost of window shades depends on the material, style, and the size of window that needs to be covered.  It might cost a minimum of between around $350 and $500 per window additionally to add this functionality. This can get expensive if you have numerous windows in your home but you need to keep in mind the savings you'll receive.
If you want to save money, you could look into foregoing getting new shades and try to find a relatively inexpensive motorized add-on to add to your existing shades.  Smart shades can be especially useful for very large windows, as well as windows in areas that are entirely out of reach.  For areas that are out of reach, they can be the only practical way to regularly adjust the blinds.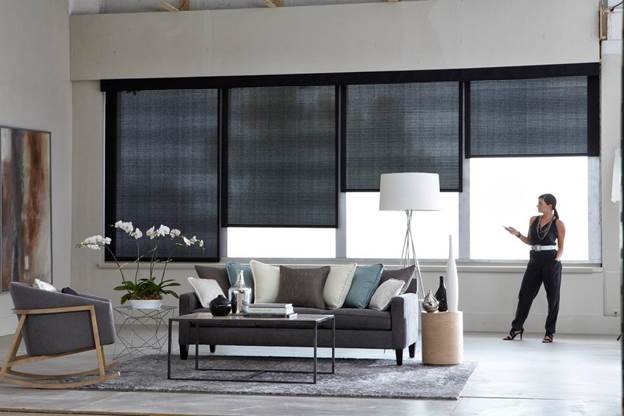 Enjoying your Smart Window Shades
If you're going to go to the expense of getting smart shades, you will want to get the fullest possible use out of them.  Ensure that you understand all the features that the shades offer and enjoy all their benefits.  Depending on the model you choose, they might have very useful features such as timing them to open up during certain times of the day as well as taking advantage of the energy efficiency the shade already produces.
Why Shades are a Better Choice than Curtains
If you don't even have window shades at the moment but rather curtains, you have two steps to make before making the decision that smart shades are a good choice for you.  There are several reasons why shades generally are a better choice than curtains for the windows in your home.
While it is true that some people find curtains a bit more aesthetically pleasing because of the cozy look that they can provide, window shades (and especially smart shades) are much more effective with regard to light control and are easier to clean in several ways.  Window shades also tend to provide a much more modern and up-do-date look than curtains to any room. You do have the options of having both which adds another layer of energy efficiency to the window.
Smart window shades are also a real and permanent investment in your home.  While it's true that they require a much larger initial investment than regular shades or curtains, many people find it to be worth the cost.
Smart Shades and Security
As we briefly touched on earlier, having smart shades can give you an advantage in making your home less likely to be broken into, especially when you're on vacation.  As you can control your smart shades with your cell phone, you will have the invaluable ability to adjust your shades, making it seem to people outside that there is someone at home.
Smart shades are very effective window coverings that will give you and your family a high degree of privacy in your home.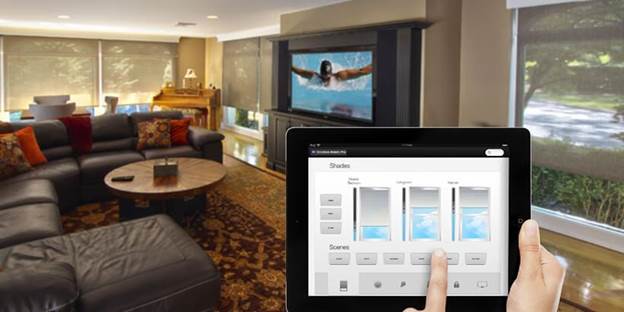 Smart Shades and Style
Smart shades come in a variety of styles and colors.  You just need to do your research and find out which companies offer the types of smart shades that would best go with your décor and suit your other preferences (with regard to technology and features).
One thing to consider is that since smart shades can be a significant financial investment, it is advisable to make sure you have made some permanent style choices for your home and you won't want to change everything in a few months.  Take the time necessary to think everything out thoroughly to avoid frustration and wasted money.
Smart Shades: An Investment Worth Considering
Overall, smart shades a great investment worth considering for many homeowners.  If you've ever considered getting this type of window dressing, you now have the information needed to make an informed decision.