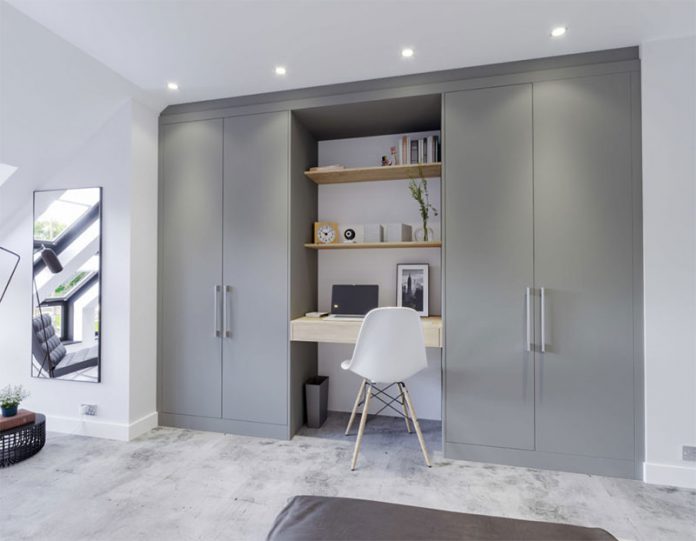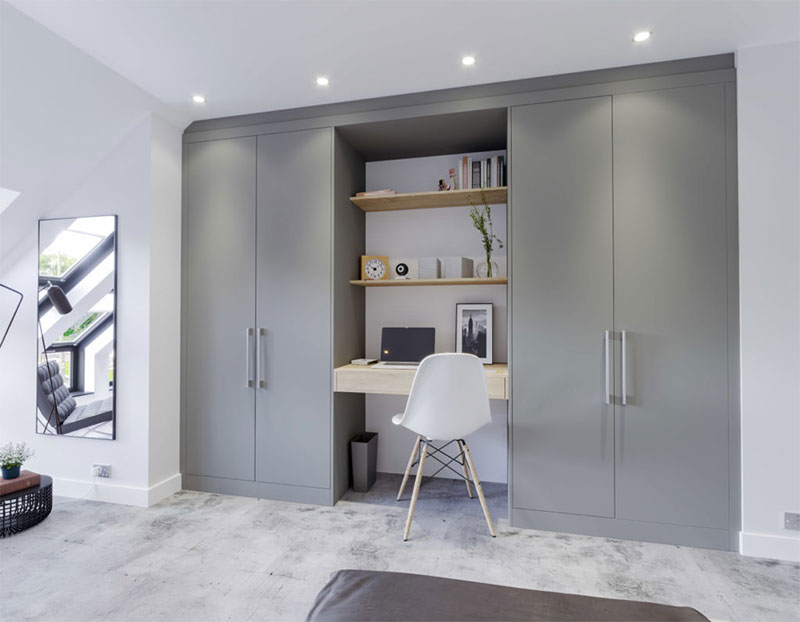 Purchasing fitted furniture for your home requires a great deal of thought so that each piece fits well and is complimentary to the room and home as a whole. We have created a guide that will help you to buy fitted furniture, so be sure to continue reading.
The Bedroom
When it comes to purchasing bedroom fitted furniture, you should look at all of the items you'll require in this particular room. Your bedroom is definitely one space that is great for expressing your unique personality as well as making a peaceful room where you can rest and sleep comfortably.
You should consider the amount of storage space you'll require as well as how much empty space you want available. The color of the furniture is also important as well as the overall style of the space. Whatever color that you do choose to decorate your bedroom in, you need to purchase furniture that fits in well with that theme. So, if you want to create a nautical style, then you may want to buy white and wooden furniture. If you want to create a feel of luxury, then dark and richer tones such as oak or mahogany will help to achieve that and don't forget to choose the right wardrobe handles  to set off the look.
Fitted Wardrobes
Next, you will need to have a wardrobe which is also a very important aspect of your bedroom. Wardrobes are typically quite large and will take up a good portion of the room. Therefore, you should consider what size of wardrobe is best as well as your desired features.
You can take measurements of your bedroom, especially the space where you want to place the wardrobe. You should also check the size of your door so you can make sure that it can pass through. You should make sure that once the wardrobe is in your room that there is still enough floor space for you to comfortably move around.
Fitted Furniture For The Living Room
Next, fitted living room furniture will also need to be carefully considered, especially the space available in the living room. You will also need to take the measurements in the room so that the furniture doesn't fill up the entire room and that it can easily pass through your living room doors. The furniture should also be able to pass through the hallway, stairs etc.
Fitted Furniture For The Home Office
There are many fantastic ideas online on how to create a beautiful and appealing home office. Once you have a room that you can make into a home office, you need to think carefully how you want to use he space. You will need to measure the room and make sure the desk that you want can fit in through the door and in the room. Also consider the possibility of adding fitted shelves over your desk which can provide extra storage.
Fitted Furniture For The Kitchen
Next, when it comes to buying fitted kitchen furniture, you'll also need to think about how you want to style your kitchen. You can consider creating a country or rustic style kitchen, a modern kitchen etc.
You will also need to think about the type of appliances that you'll need for your kitchen while considering your fitted kitchen furniture. For example, you'll have to consider if the microwave should be free standing or if you want it fitted on a particular kitchen furniture etc.