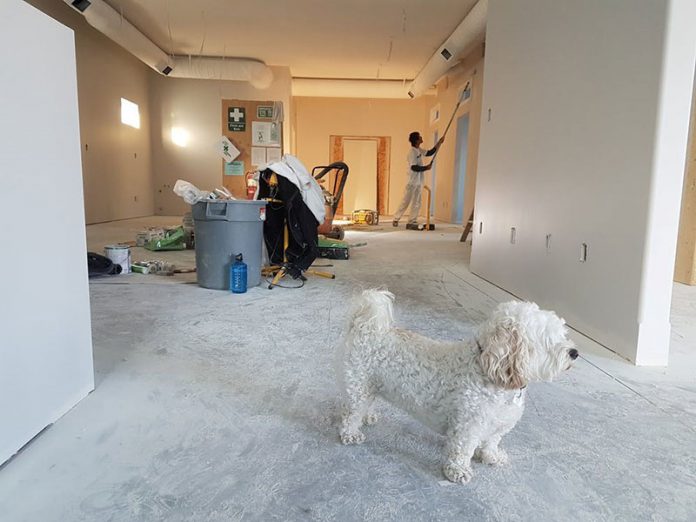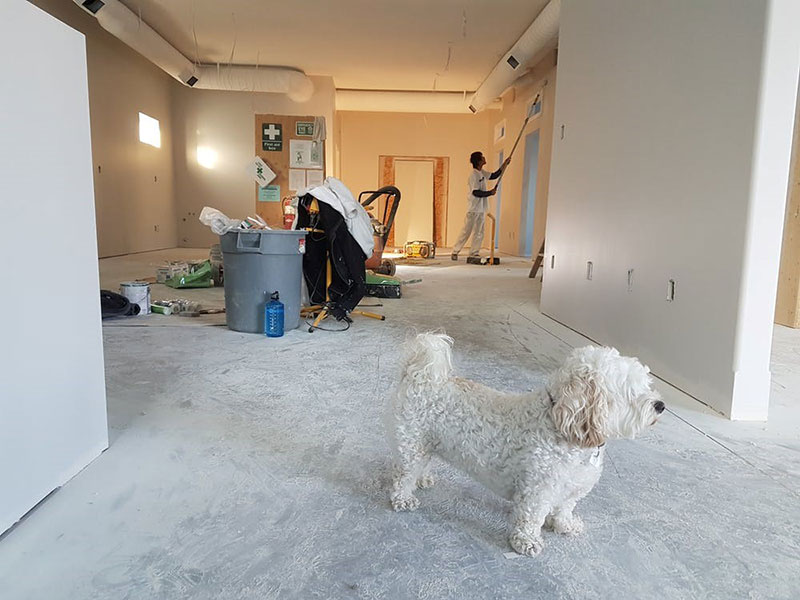 When it comes to renovation, many homeowners dismiss the idea because they think it's out of their budgets. Even when the home desperately needs a makeover, any renovation is put on hold because it's too costly.
Home renovations don't always require hiring expensive contractors. There are so many small alterations you can make around the house for a low cost that will give your home a modern, elegant feel. A little bit of creativity and some DIY is all it takes to make your abode more functional, comfortable, and stylish.
Let's have a look at some brilliant ways to renovate your home without burning a hole in your wallet:
1. BRIGHTEN UP YOUR WALLS
New wall paint is an excellent way to change the look of any room, and it is also an easy DIY project. If you don't have a budget, you can paint a focal wall in a bold color – it will still transform your space while requiring minimum supplies. Alternatively, you can also experiment with vinyl stickers. They look fantastic and are very economical.
2. REVAMP YOUR OUTDOOR AREAS
So many homeowners make the mistake of using their outdoor areas to store their unused items when these places could turn into a gorgeous oasis for the entire family to sit back and relax.
First of all, get rid of any items you no longer need. You can have a yard sale to sell off your unused items or donate them. For things that you don't use regularly but still wish to keep in the long run, you can utilize a self-storage facility that will keep all your belongings safe for a very reasonable cost. You can also temporarily use this facility for your bulky items like furniture if you want to repaint your house or any other renovation and don't want to damage your furniture. If you live in California, you can find several secure and cost-friendly facilities for self-storage in Arroyo Grande, CA. Once the clutter is gone, all you need is some fun yet straightforward outdoor furniture, a few plants, and some pretty lighting to have your relaxing area ready to use!
3. INVEST IN A TRENDY STAIR RUNNER
Are your stairs looking a little worn out and dull? Please give them a new life with a trendy stair runner! Stairways are one of the first things that catch anyone's attention when entering your home, so why not brighten them up with a new stair runner? You can either go for a plain runner in a bold color or choose one with a striped or weaved pattern – whatever suits your interiors.
4. REDO YOUR SOFAS
If your eyes are tired of seeing the same living room sofa for the last decade, but dont have the funds to buy a new one, you can update your current one with some new fabric. You can go for an entirely changed color to give your living room a refreshing makeover. Rich, bold colors such as deep purple, emerald green, and navy blue are all the rage nowadays. If you are looking for something softer, pink, and lavender is some attractive alternatives to consider.
5. USE ARTIFICIAL PLANTS
Love the greenery of plants but do not have the time or energy to maintain them? Invest in some artificial plants for your home. There is no risk of killing them, and you get the same visual impact, without the effort. All they will require is regular cleaning, and you are good to go.
6. INVEST IN UNIQUE WALL SHELVING
wall shelving available in a variety of styles and sizes serves as an effective space-saving storage solution and looks terrific in any room. You can use these shelves in your bedroom or your living room, anywhere you like. They are a brilliant way to fill up any of those awkward corners of your home where nothing else seems to look good.
7. CREATE A MEMORY WALL
Who doesn't love to remember all the good things in life? There's nothing that looks as amazing as a little memory wall in the corner of the house. You can put up memorable photographs, small souvenirs from your travels, or your kid's best artwork – anything that has a special place in your heart. It will add a personal touch to your home at a minimal cost.
THE FINAL WORDS
There are plenty of creative ideas to decorate your house on a budget. Whether you decide to give your home a fresh coat of paint, revamp your old furniture or create a beautiful outdoor area, your home is sure to look as good as new with these tips!