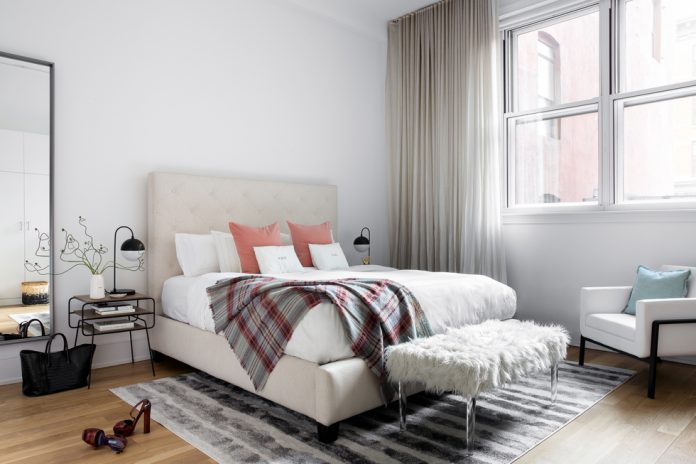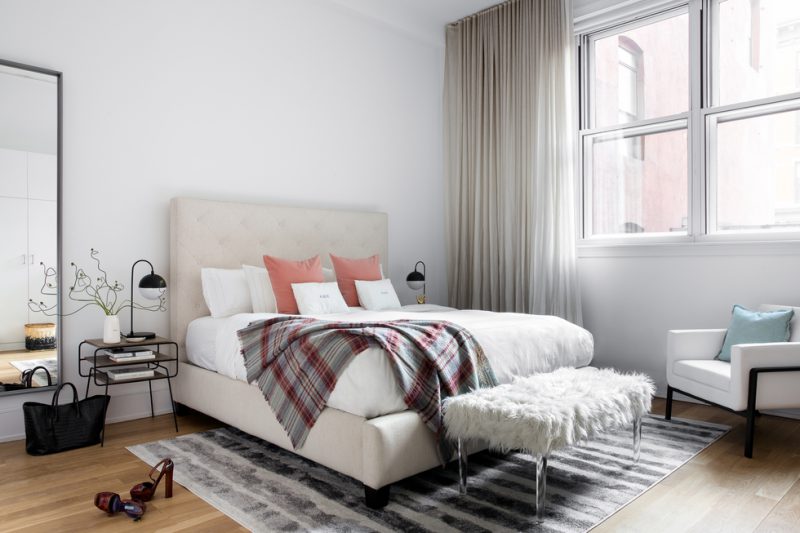 A master bedroom is one of the most important rooms in your house which should be a cozy retreat that is an oasis of luxurious comfort for you to enjoy each day. If this is not the case, there are many ways you can remodel this space with the help of the team at Crockett Home Improvement, who can dramatically improve its appearance and comfort, adding supreme value to your home.
Make the size much bigger
To create a spacious feeling in your master bedroom, try knocking a wall or two out. Although knocking down the walls in your home may seem like a major task, you will be thankful once the job is done because it will expand the space in your room so you can enjoy the openness. Adding space will improve the lighting and ventilation. In many homes, the master bedroom either has its own bathroom or the bedroom and bathroom are next to each other. Either way, there's a wall separating the two rooms which wastes space. If you remove this wall, you can join the two rooms and create even more space. You will also be able to easily access the bathroom from the bedroom and vice versa.
Install comfortable new floors
Bedroom floors should be comfortable to bare feet, attractive, durable and complement the bedroom's decor. The most common floor options include real wood, laminate, bamboo and carpet. Real wood floor has a depth and warmth adding beauty to any style of decor. There are a number of types of hardwood for flooring, but some of the most popular are ash, walnut, oak and maple. Laminate floor looks like real wood, but is a printed photo of wood or stone covered with a protective plastic coating. Bamboo floor is an eco-friendly floor choice available in strips and planks that fit together and is stronger and harder than hardwood floors. Carpet, comes in different colors and patterns and is a favorite for the bedroom which is warm and soft to the feet.
Paint your wonderful walls
You can completely change the look of your master bedroom with a fresh coat of paint in any color of the rainbow. But it's important to keep in mind that there is a psychology to colors with each color having an emotional and mental effect so choose a color scheme that best supports your needs. Various colors can trigger different moods and this is especially important when you're considering the part of your home where you sleep and retreat from the world. When you choose the main and accent colors for your space, you also want to design around matching textiles and furniture. Some colors stimulate, while other colors suppress happiness and it's important to find a balance when it comes to the best color for your room.
Add a fabulous walk-in wardrobe
If you are feeling inspired to revamp your closet, add a spectacular walk-in wardrobe in your master bedroom to store your clothes, shoes, jewelry, purses and accessories. Keep everything organized by category and color similar to the way you would find clothing items displayed in a boutique. Have a stylish interior with smart storage, illuminating lights and organization solutions like shelves, drawers and slide-out racks. A unique shelving layout will give you room for your items of every size. Set out your purses on open shelves and surfaces to keep them top of my mind. Think about including seating and a dresser inside, as well as a robe hook on a side wall and a built-in ladder to reach items on the top shelf easily.
Include picture-perfect trim
Trim is the material covering the gaps between two areas of a room, around openings such as windows and doors, at corners between walls and ceilings, at floor intersections and also in the middle of walls. The trim of your master bedroom affects the appearance of the size, shape and appearance of your room, as well as changes the mood of it. You can choose a trim made from wood, polystyrene, polyurethane, PVC or plaster to give your master bedroom balance, definition and proportion, highlight points of architectural interest and ornamentation, as well as to set the tone and character. Many design professionals think white is the ideal color for any trim regardless of interior style or wall color, but an interesting trend currently is selecting dark colors, even black.
Change up your windows or doors
Incorporating a sliding glass door into your master bedroom can completely change the look and feel of the room and make it seem more spacious. If you have a bedroom with high ceilings and your sliding glass door extends from the floor to the ceiling across an entire length of a wall, you will have a gorgeous view bringing the outdoors inside. Alternatively, you may want to change your windows instead. There are several window styles that will perform and look great in your master bedroom with many homeowners gravitating towards the popular styles of casement, bay or double-hung windows. Large windows are great because they let in lots of natural light and open up the room which is especially useful in the case of a smaller master bedroom.